Julia and Chris' Fripp Island Beach Wedding was a beautiful mix of classic traditions and beach casual!  Julia wore a stunning wedding gown with beautifully embellished bodice, flowing skirt and a cathedral length vail!  It was absolutely stunning blowing in the wind.  I am not sure if she would do it that way again, but it was so beautiful!!  They created a round platform for their wedding and arranged the chairs all the way around the circle.  As they walked in they walked past all of their guests.  It was a beautiful way to create a very intimate experience for everyone.  They also included a Greek Tradition of the crowns.  Chris' father was his Koumbaros, male sponsor or best man and assisted in the crown ceremony.  Two crowns, also called Stefana, tied together with ribbon where placed on the heads of the bride and groom. The crowns symbolize the glory and honor that is bestowed on the couple by God.
Julia and Chris love the beach and ocean.  As a matter of fact, Chris spent many years working on luxury yachts and traveled the world.  He shared with me that his mother had passed away and she loved dolphins. So when he would be heading out on a trip or coming back in if he was greeted by dolphins he knew she was watching over for him.  In addition, when Julia and Chris would visit Fripp Island planning their wedding they would always see dolphins.  What a beautiful story to share but the next part is every better.  See Julia and Chris' favorite moment on wedding day below!  Believe me, you won't want to miss this one!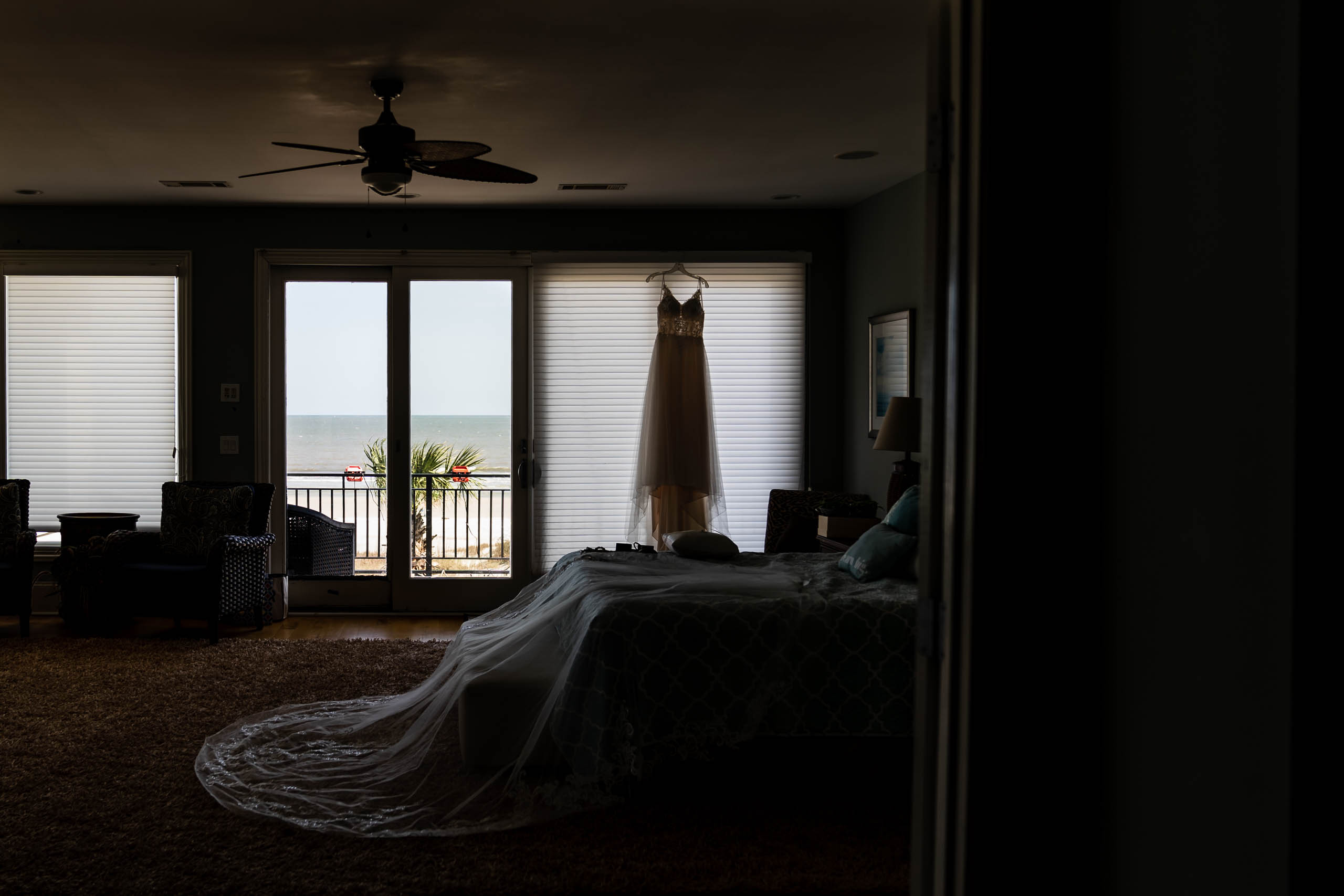 Tell me about your thoughts leading up to the wedding, did you think about it when you were growing up?  Did you plan it together?  How did it feel to actually make your plans and to be married?
Neither one of us really thought about what our wedding would look like growing up.  We planned the whole thing together. It was not our original vision because of Covid restrictions, but we could not have been happier with how things turned out.  It was a beautiful day and we were surrounded by our family and friends.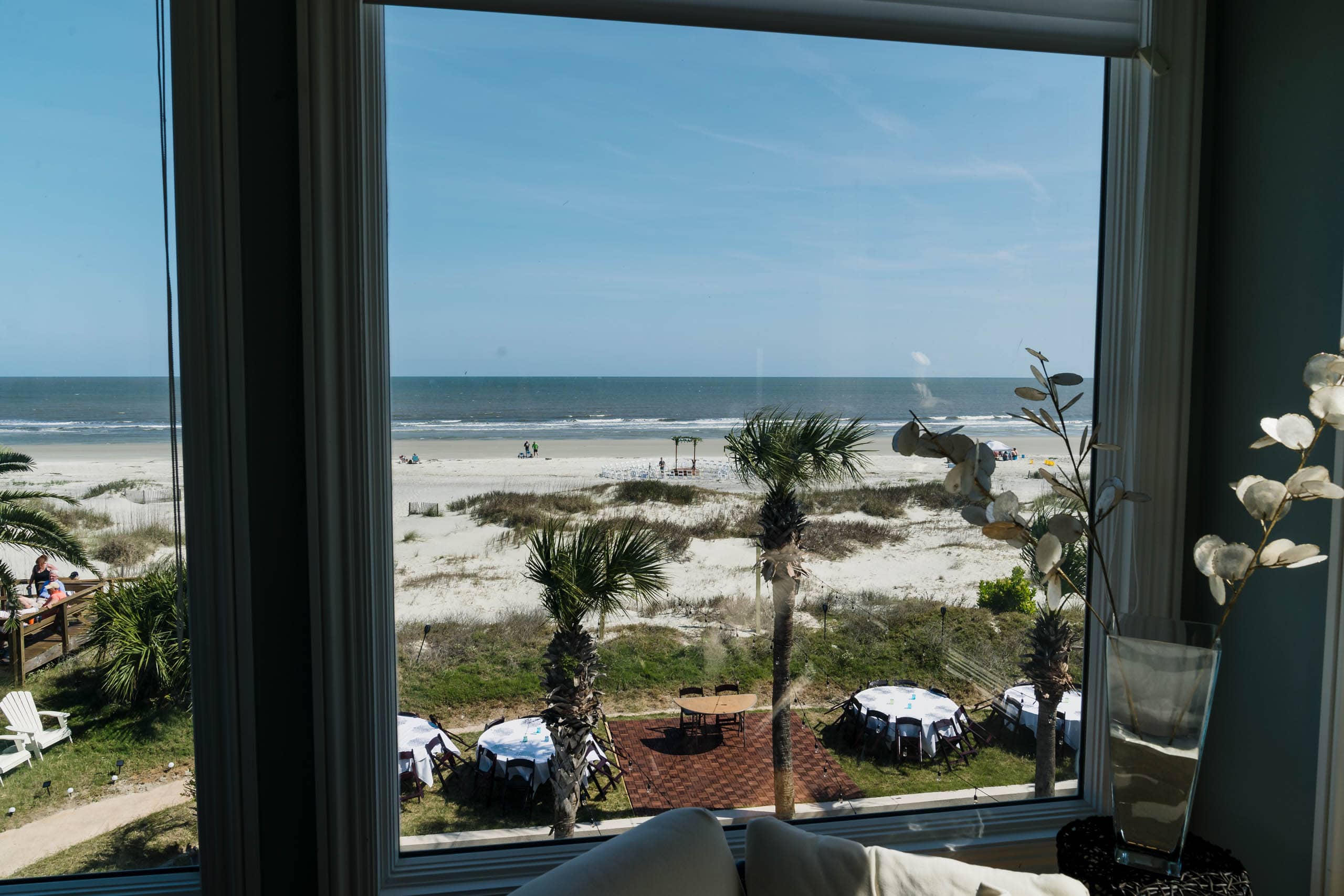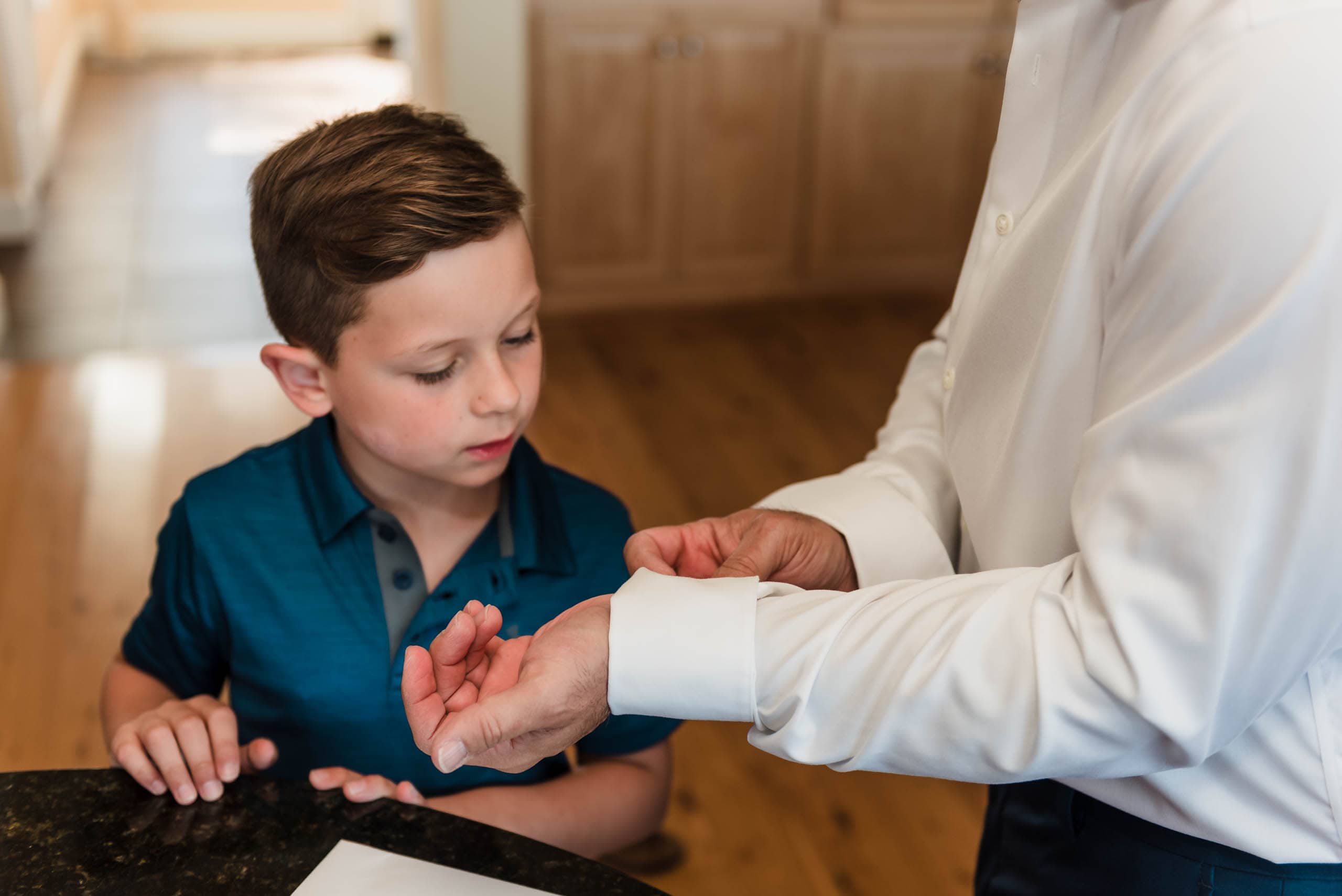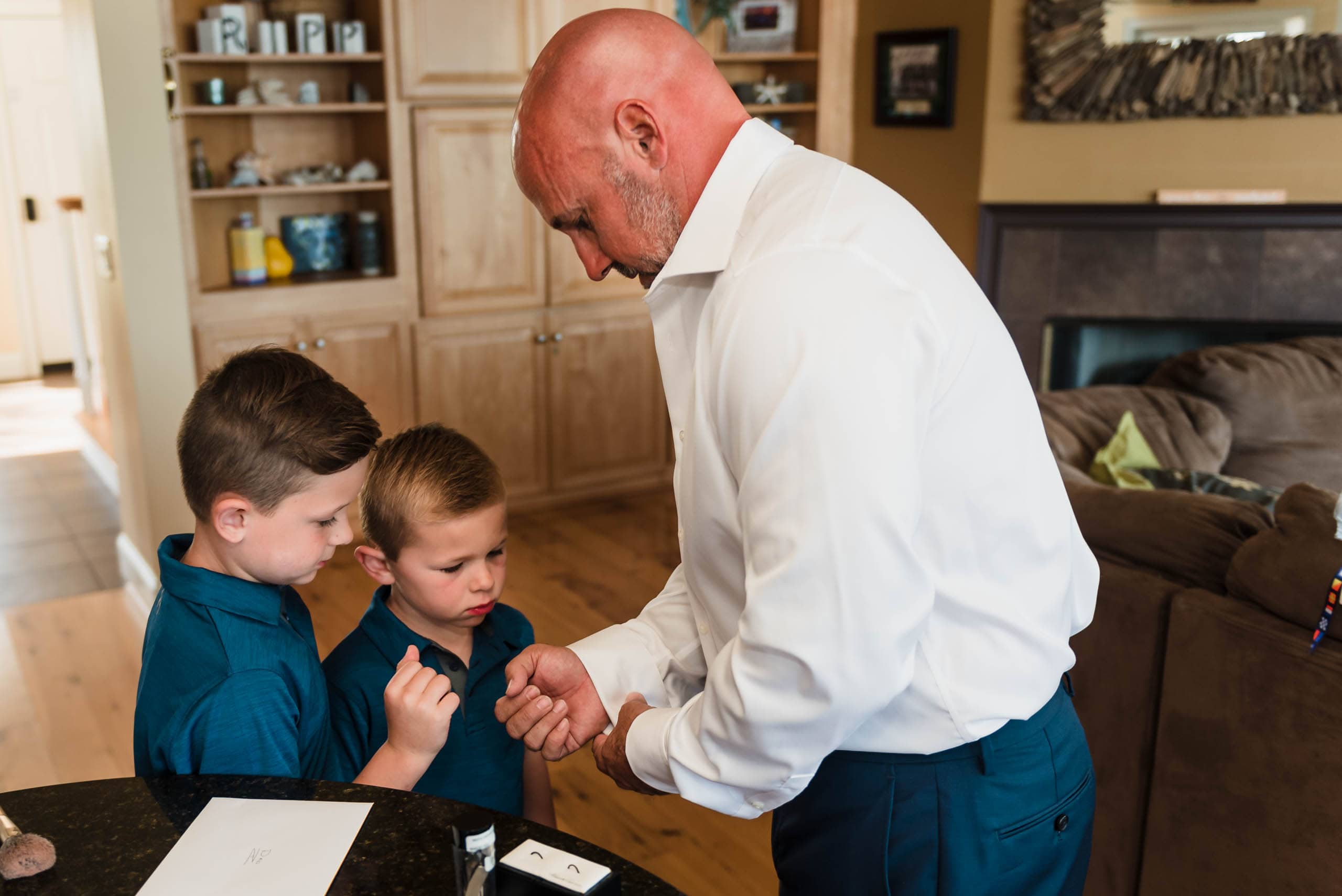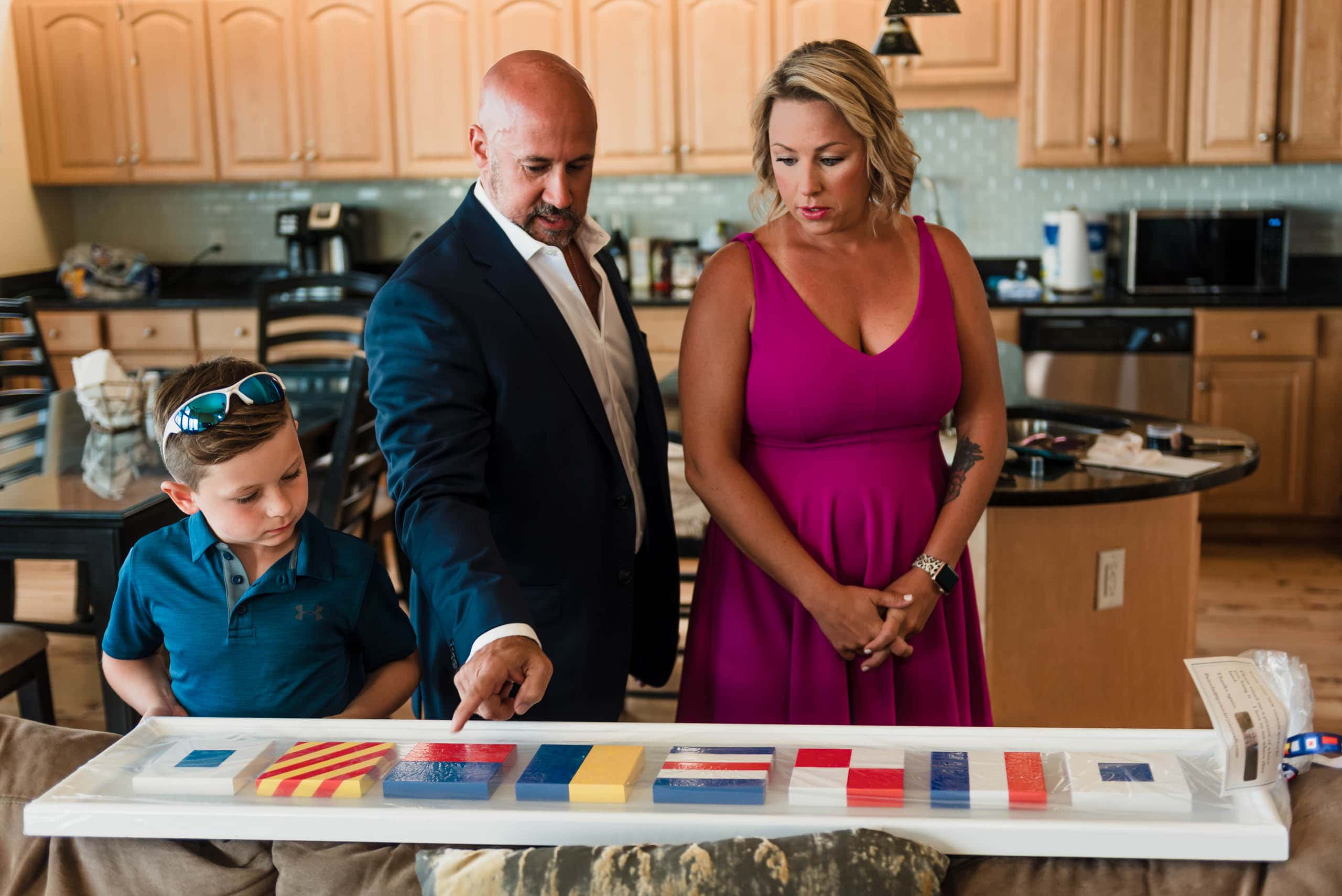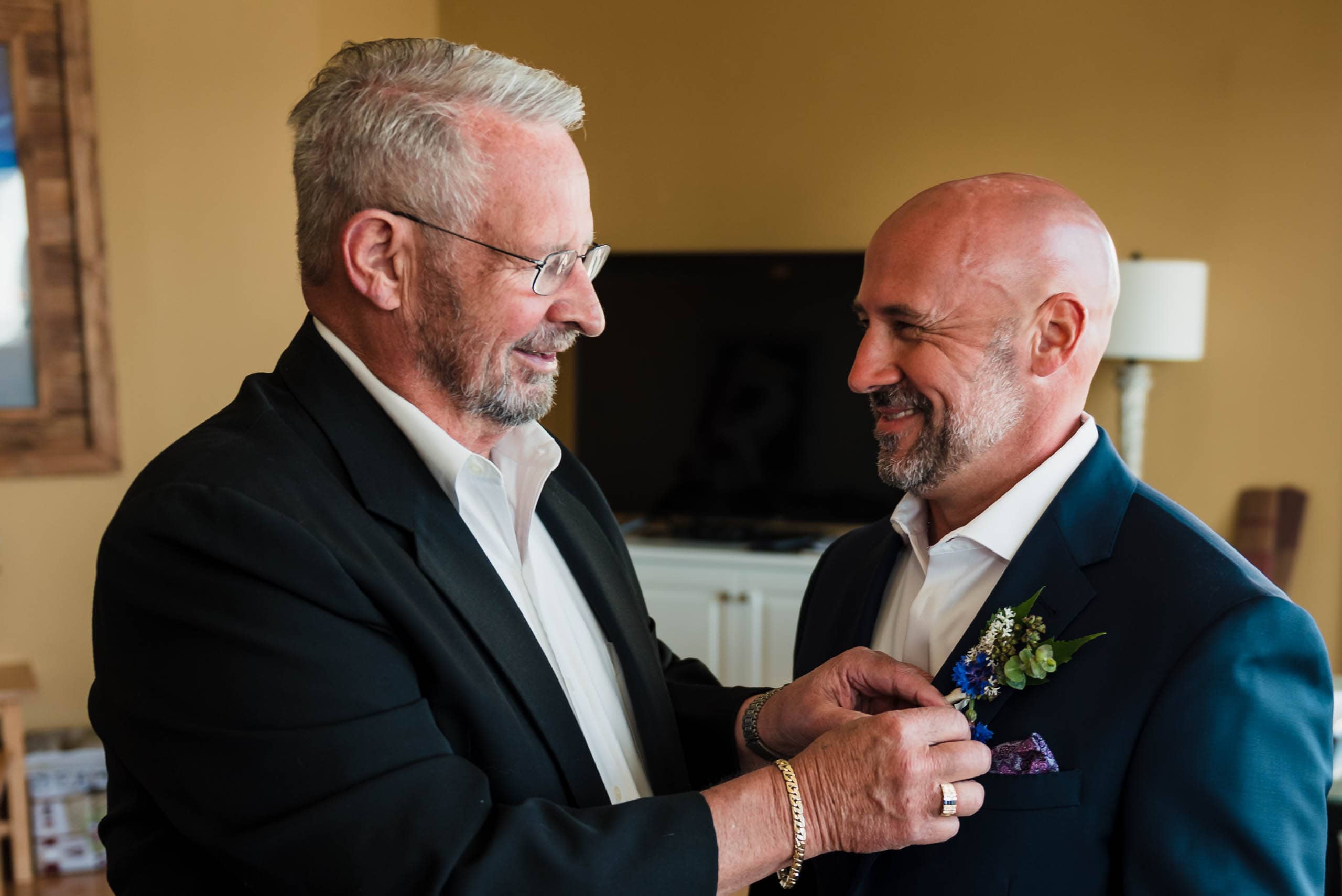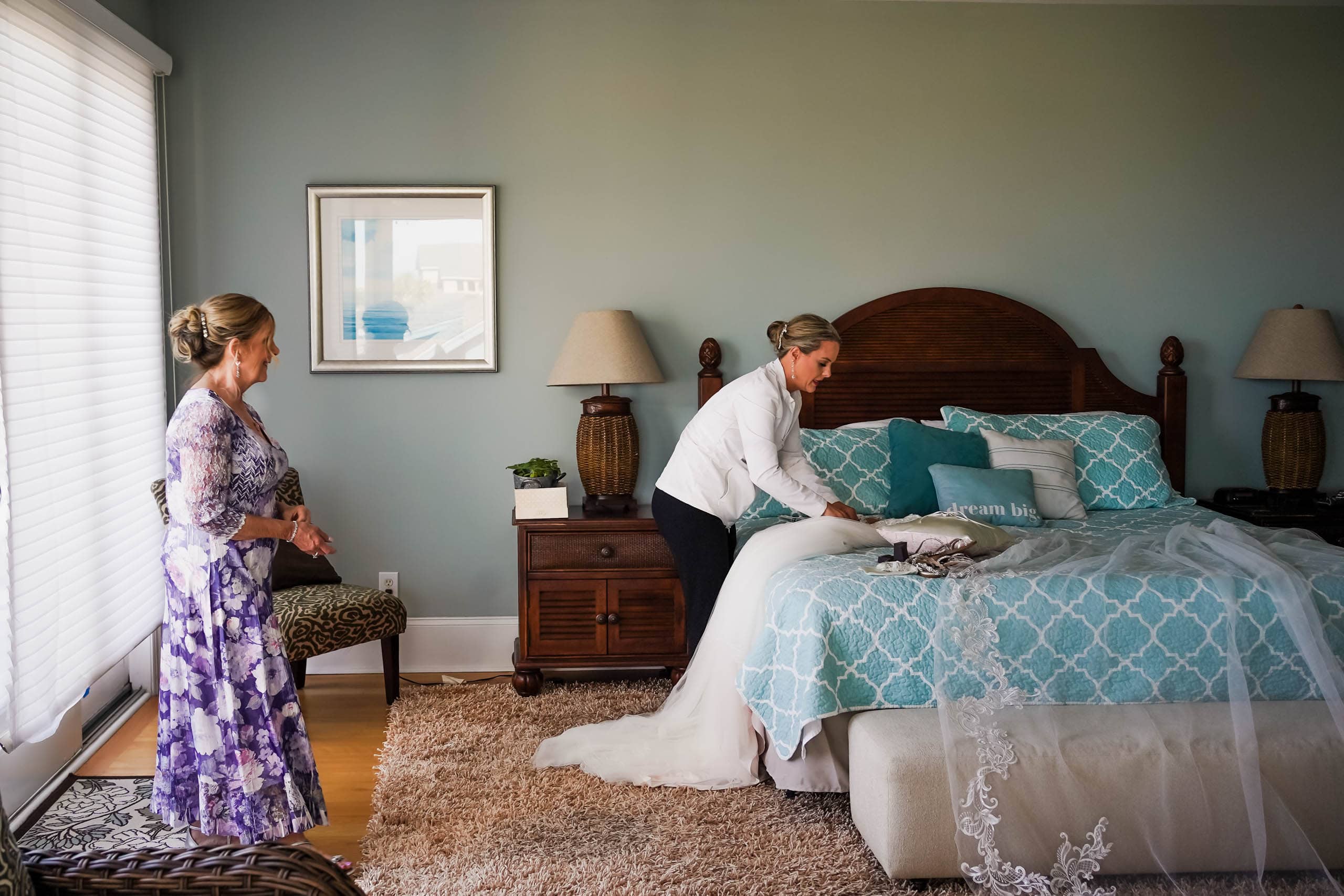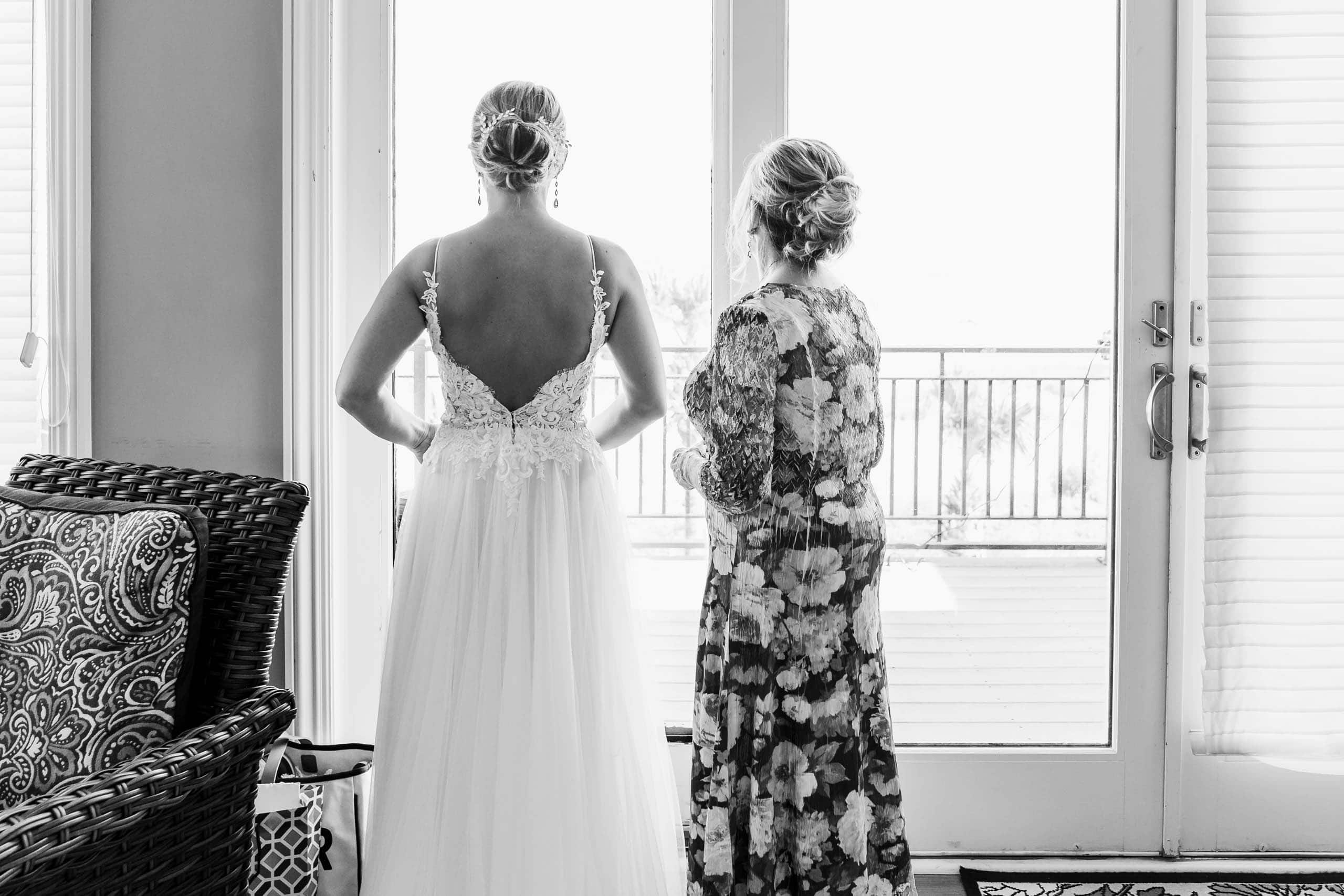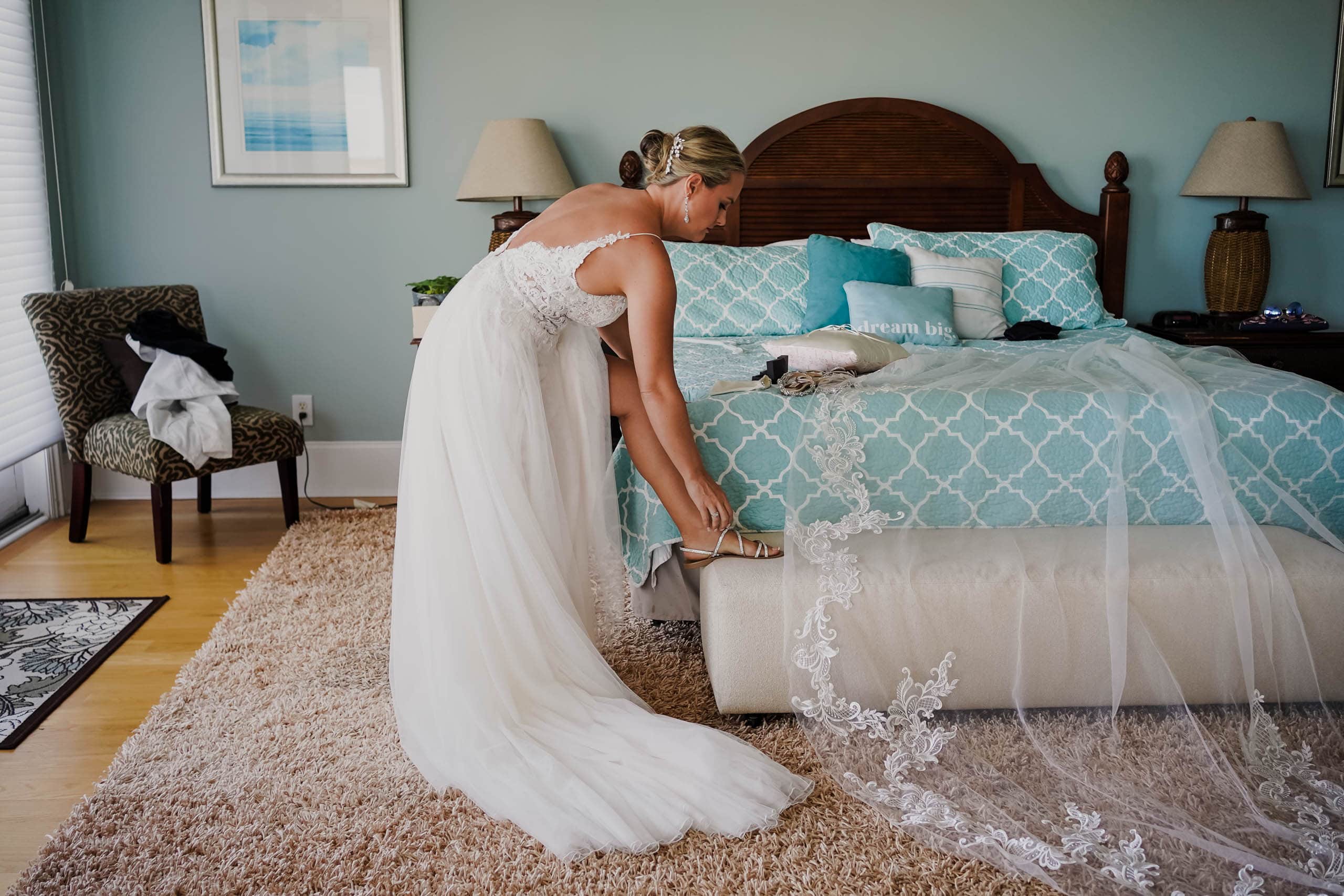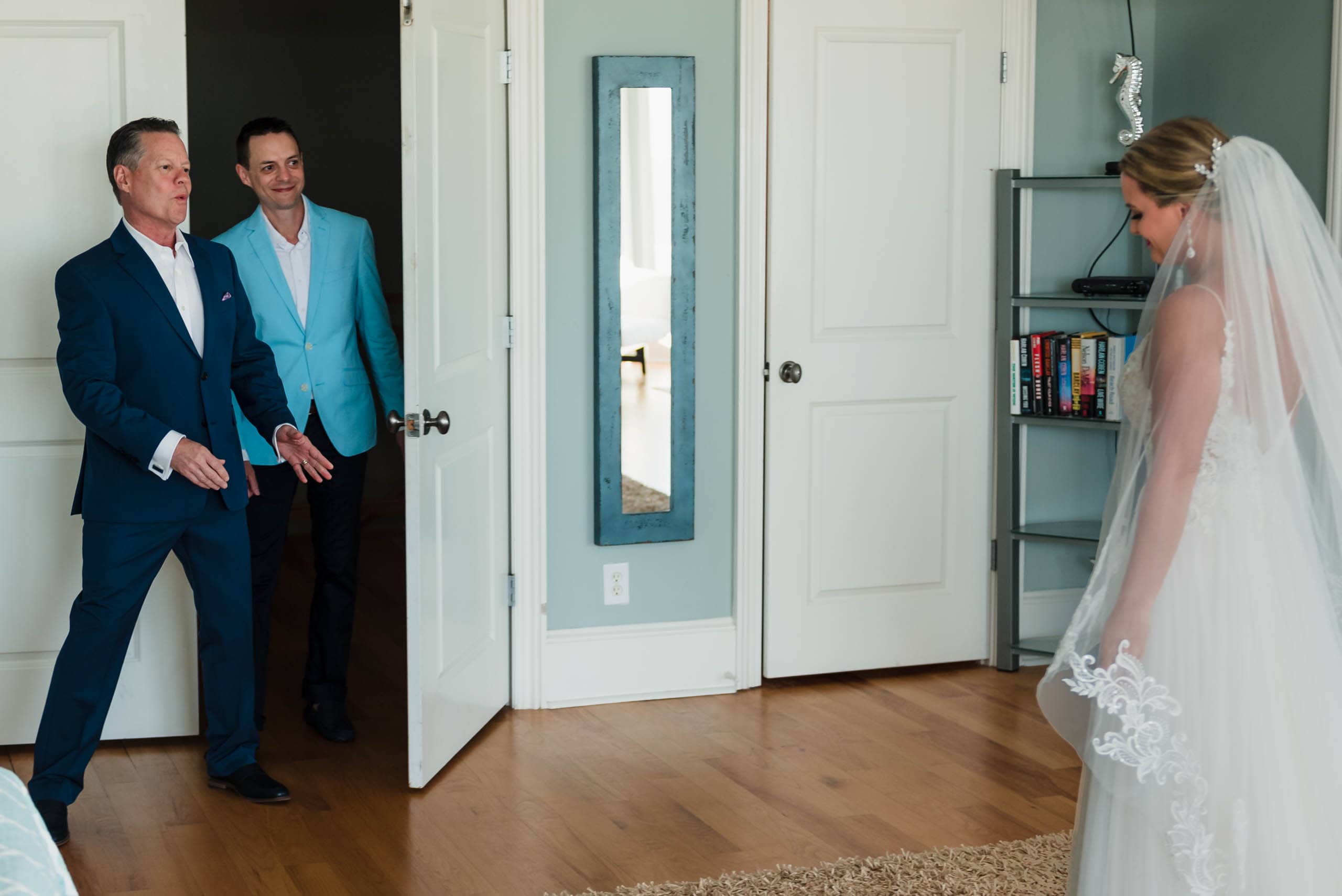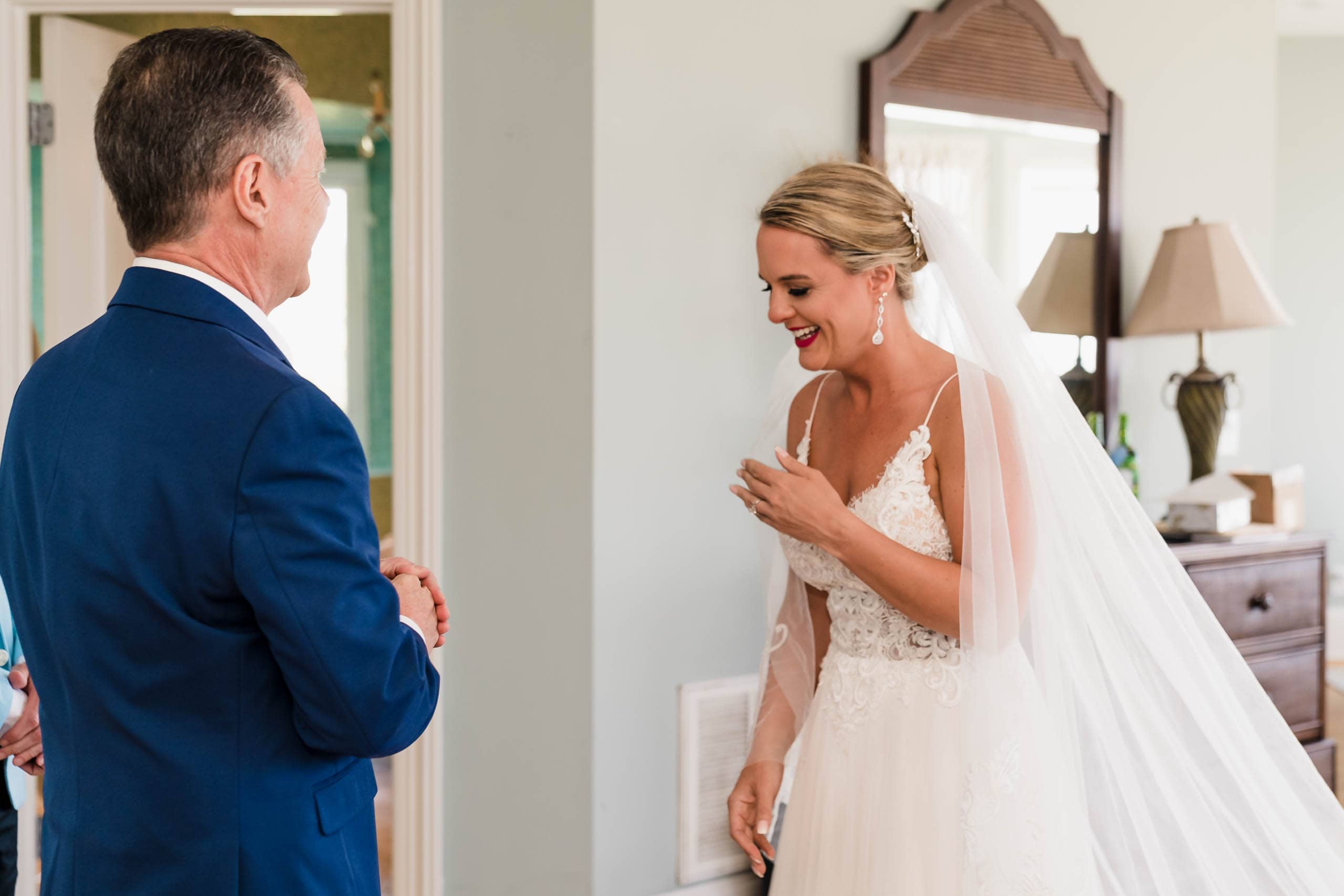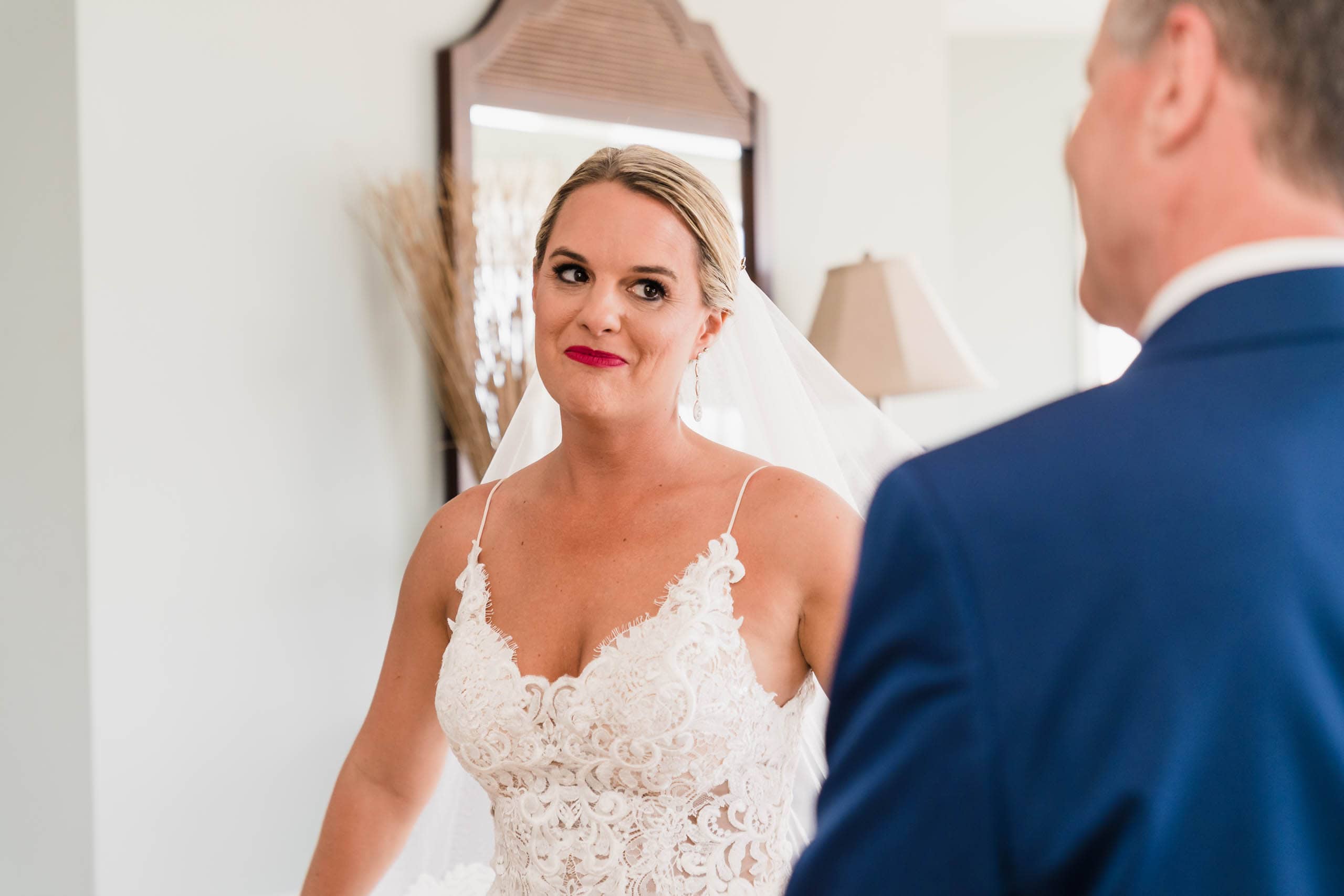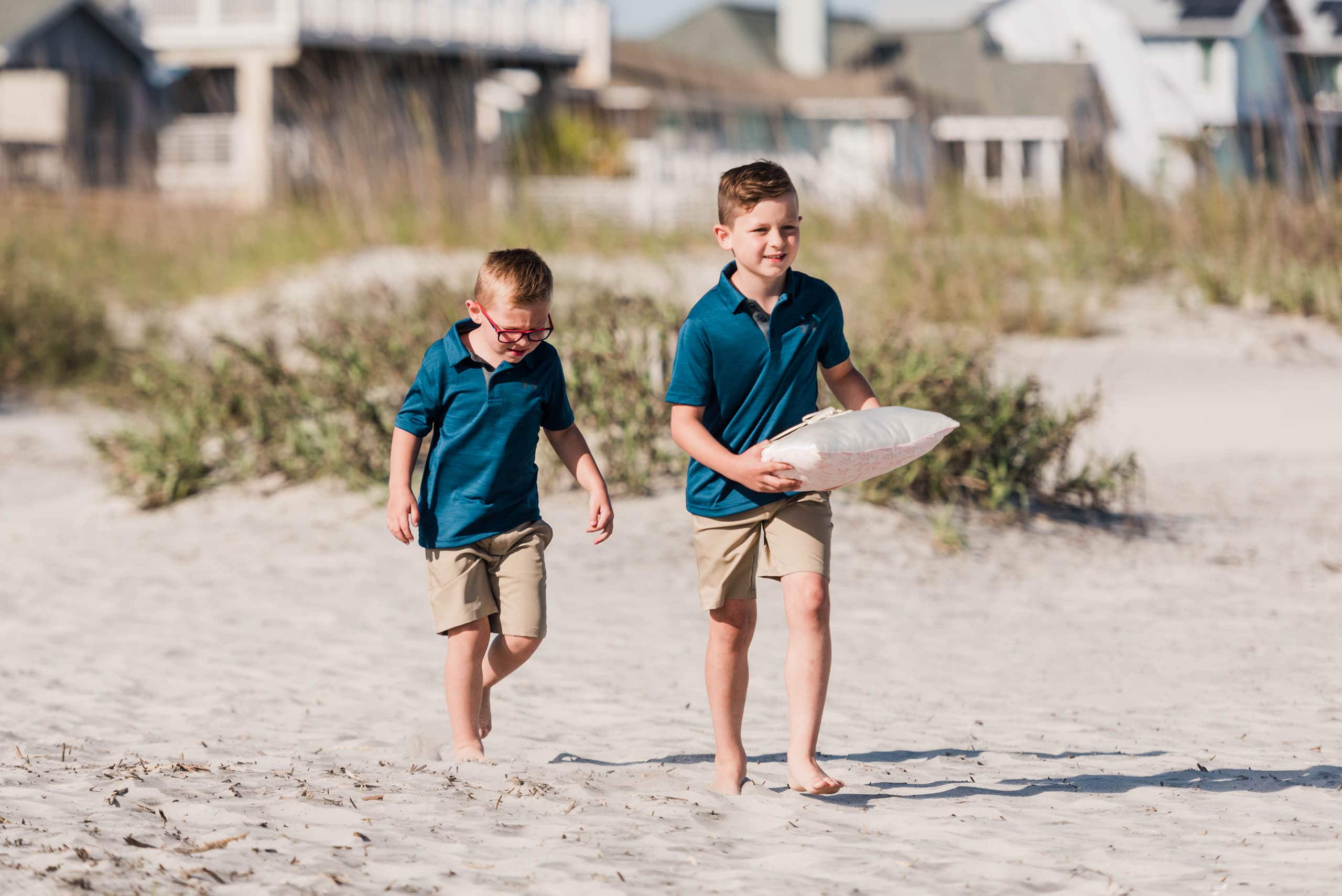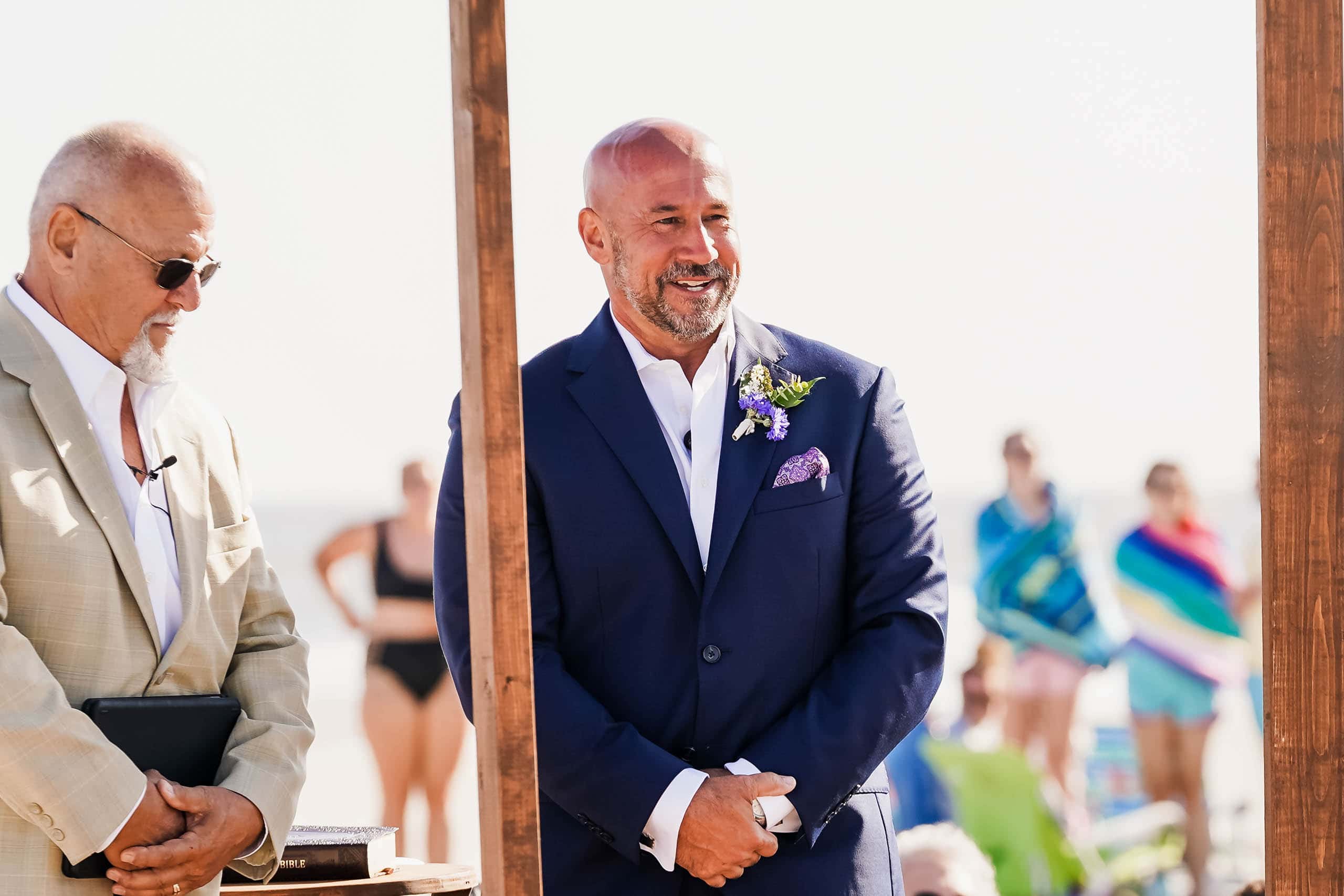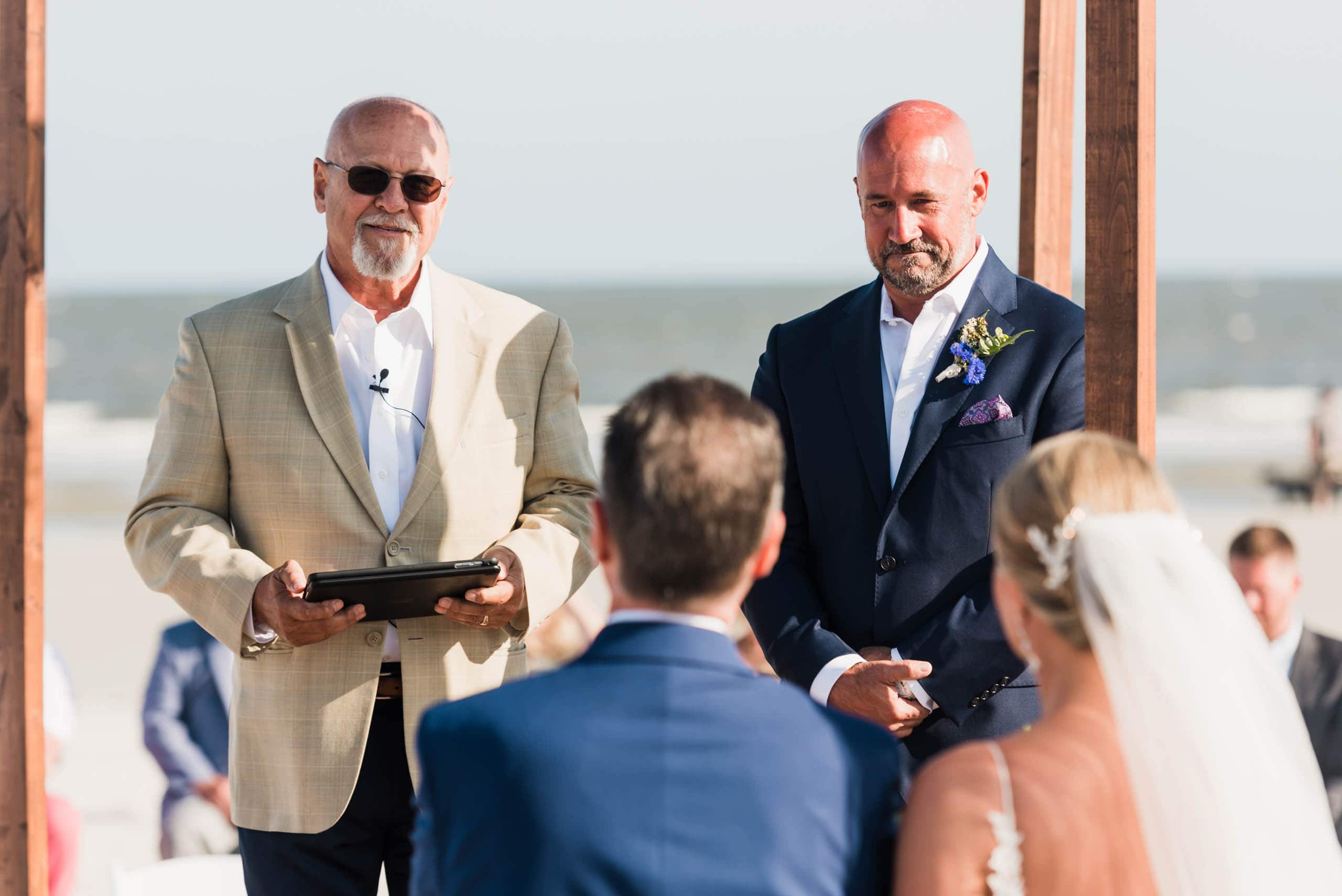 Why did you choose your wedding date?
It was available 😊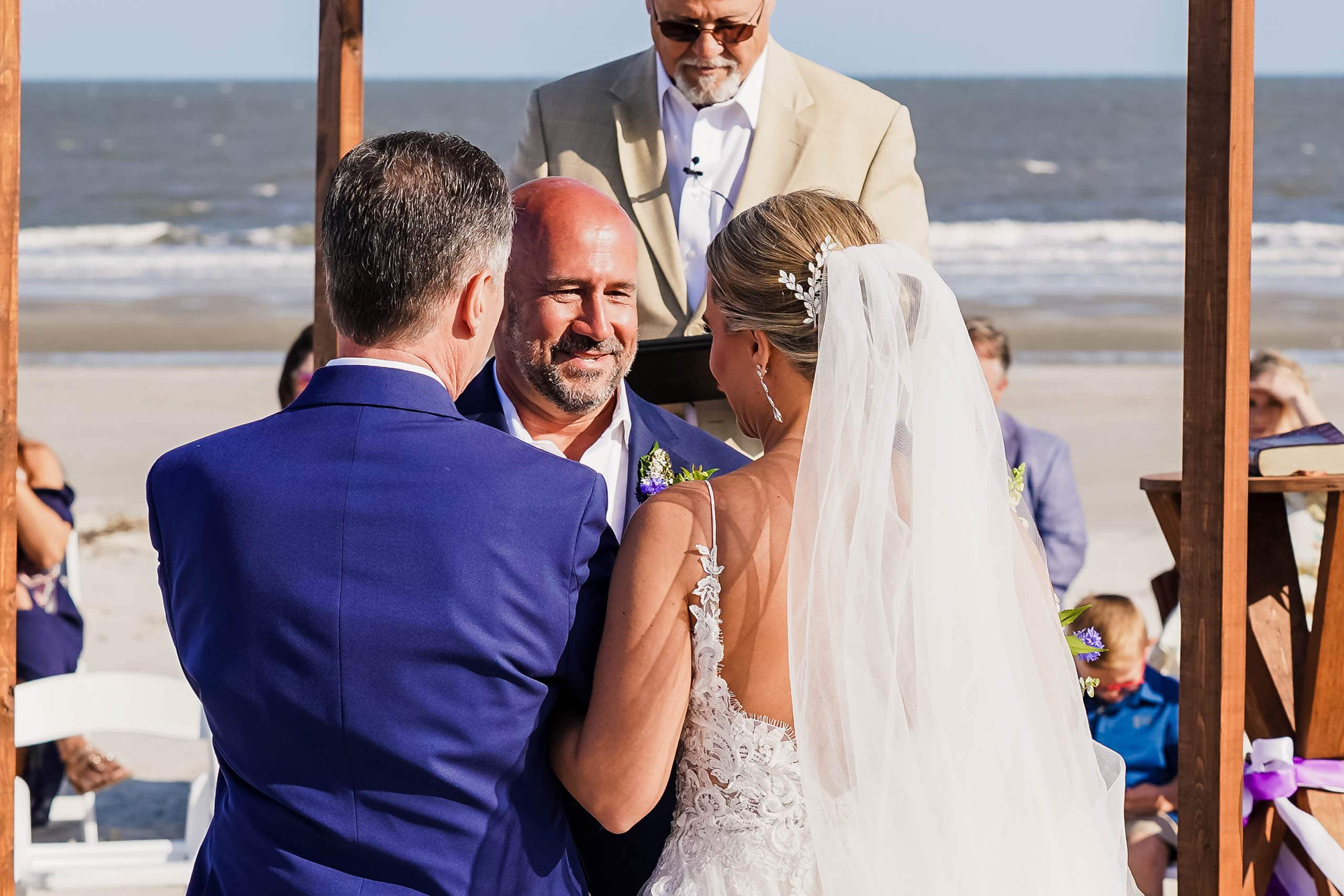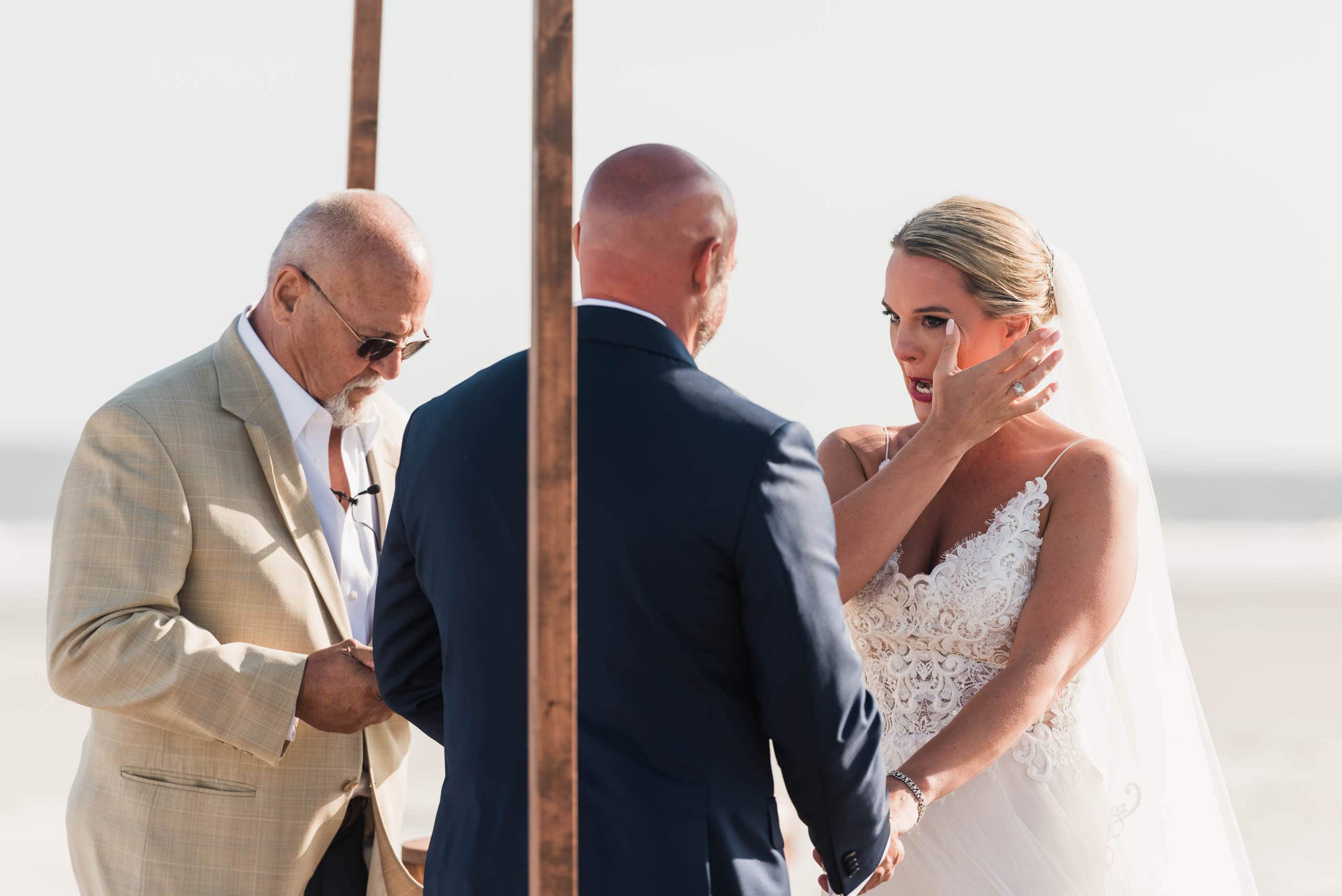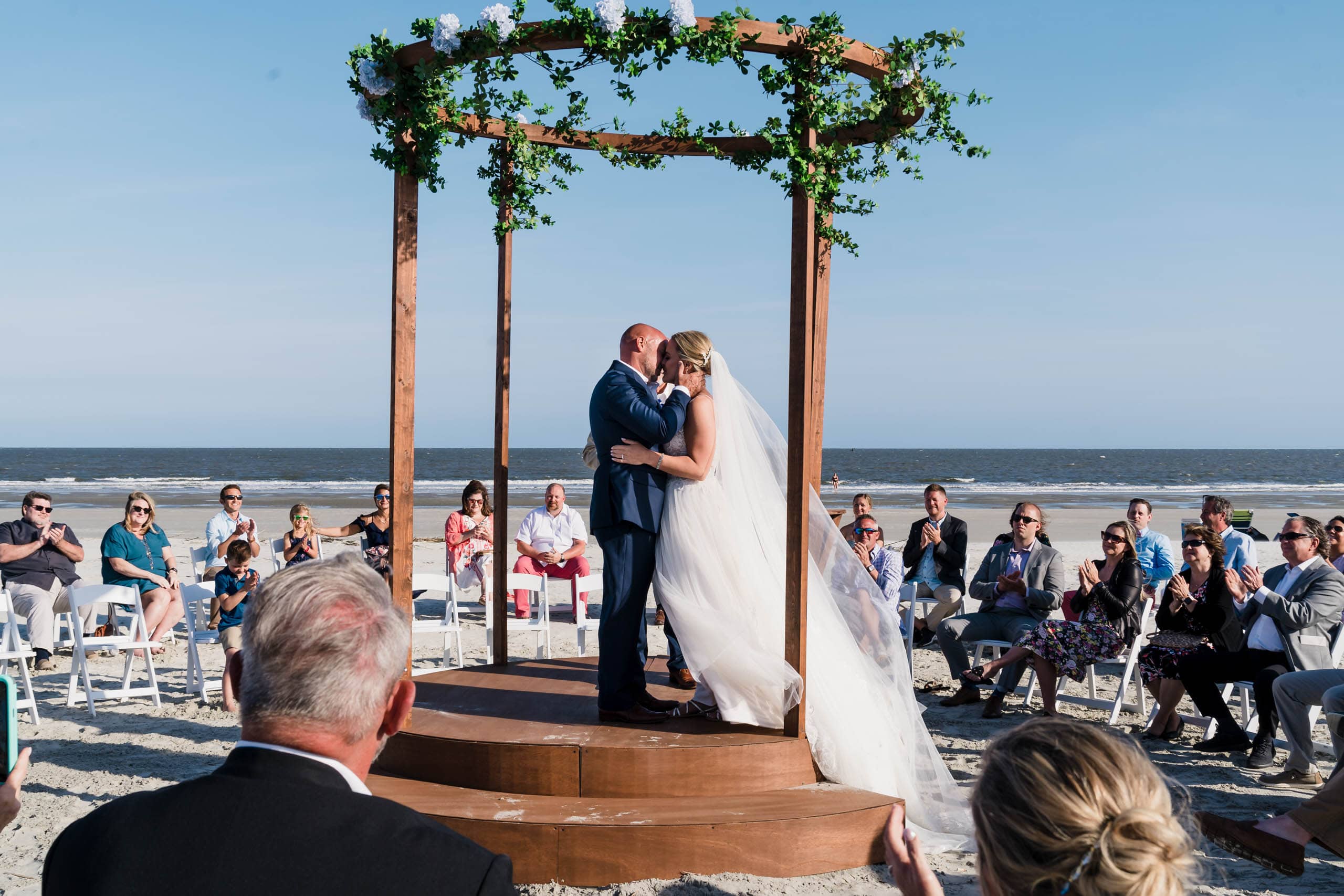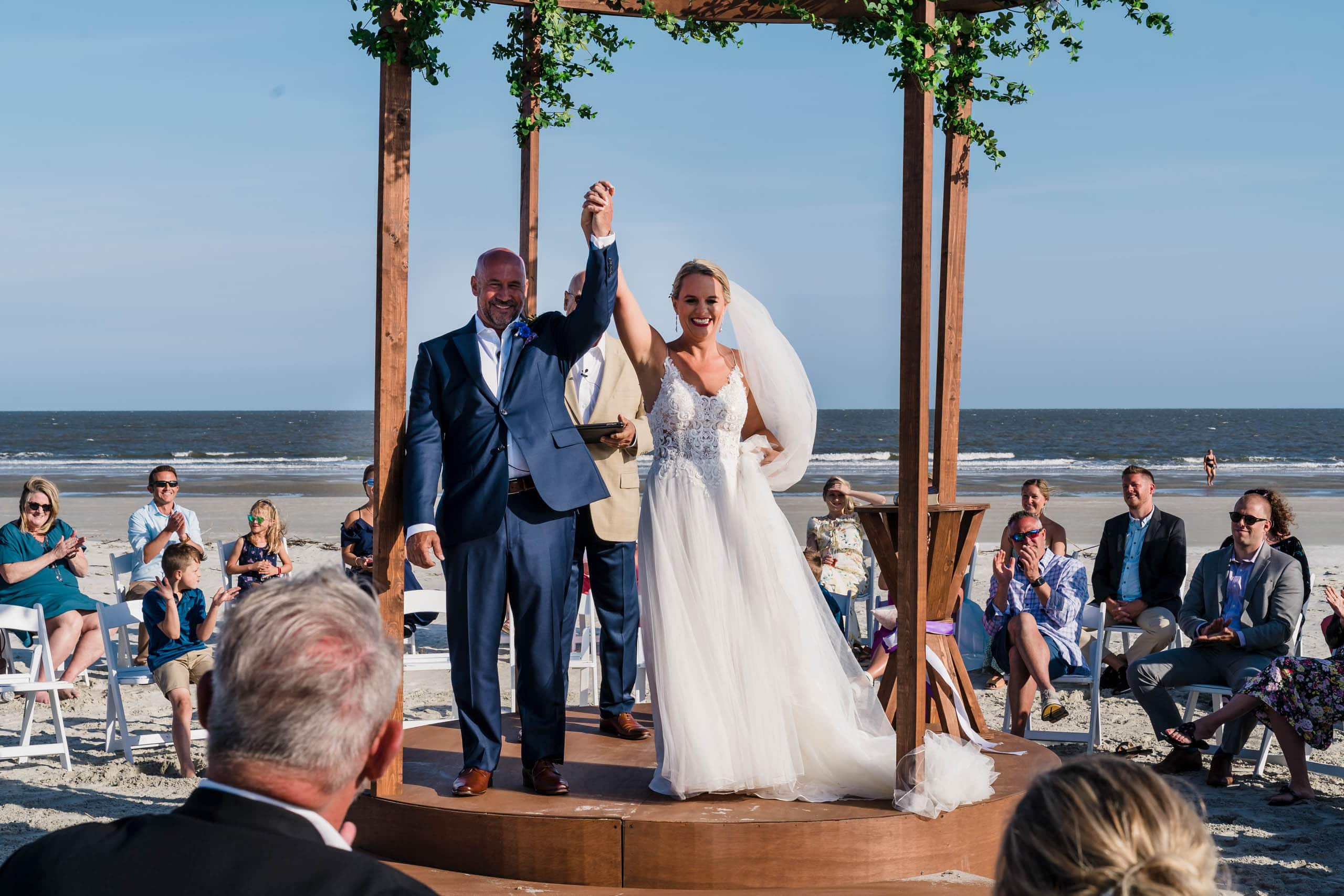 What was your favorite detail of the day and why? (This could be a literal detail like dress, rings, etc or a story about something that happened)
Our favorite detail of the day was our wedding platform that we got married on, Chris hand built the whole thing himself and it was beautiful. And we were thankful to have a few very nice friends that helped him put it together that day!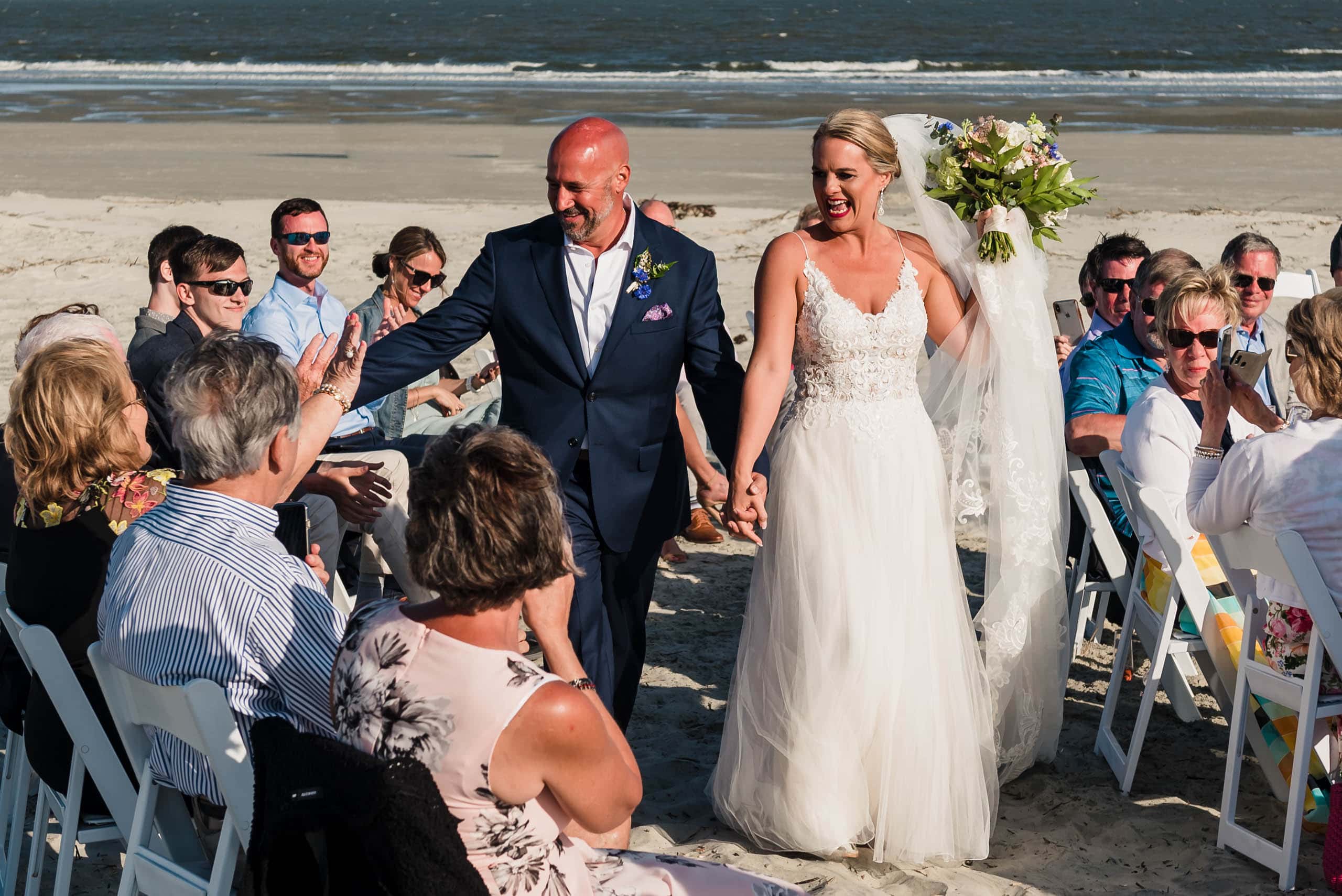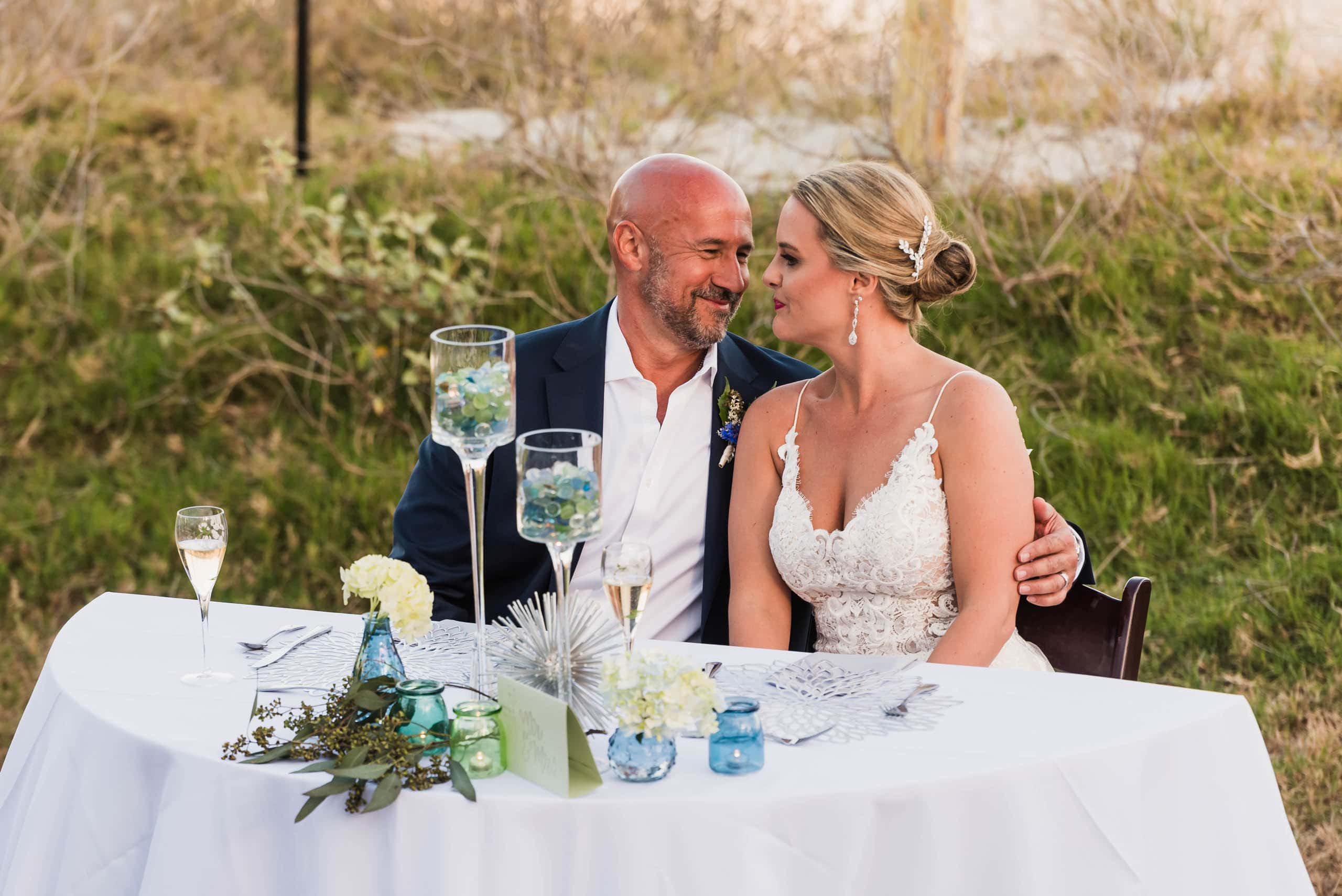 Why did you choose Fripp Island for your beach wedding you?
Julia has worked with Proof of the Pudding in the past and they handle all of the food and beverage on Fripp Island.  We heard wonderful things about Fripp and knew we would be in the best hands with Proof.  We wanted our family and friends to come enjoy a long weekend on the island and celebrate with us.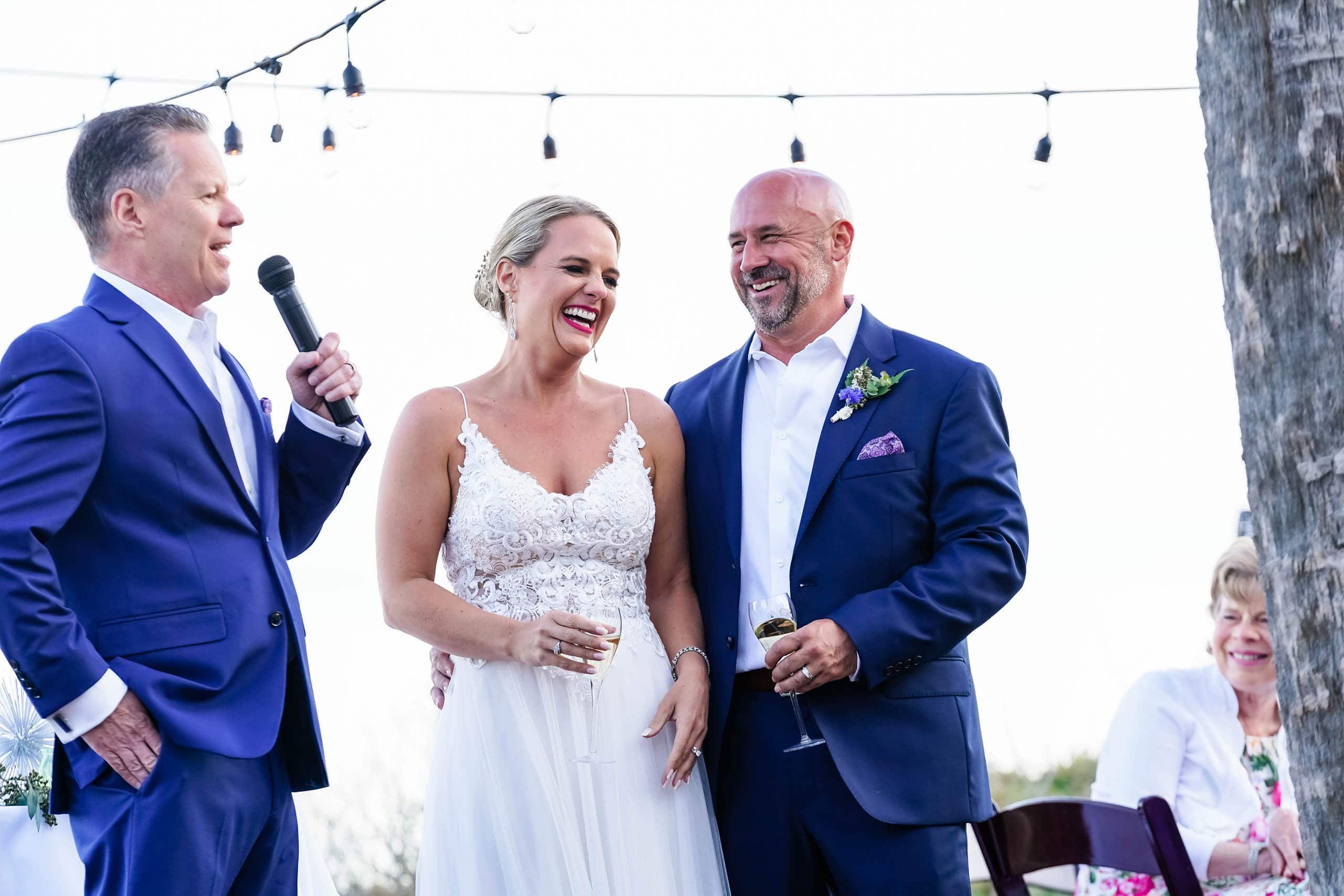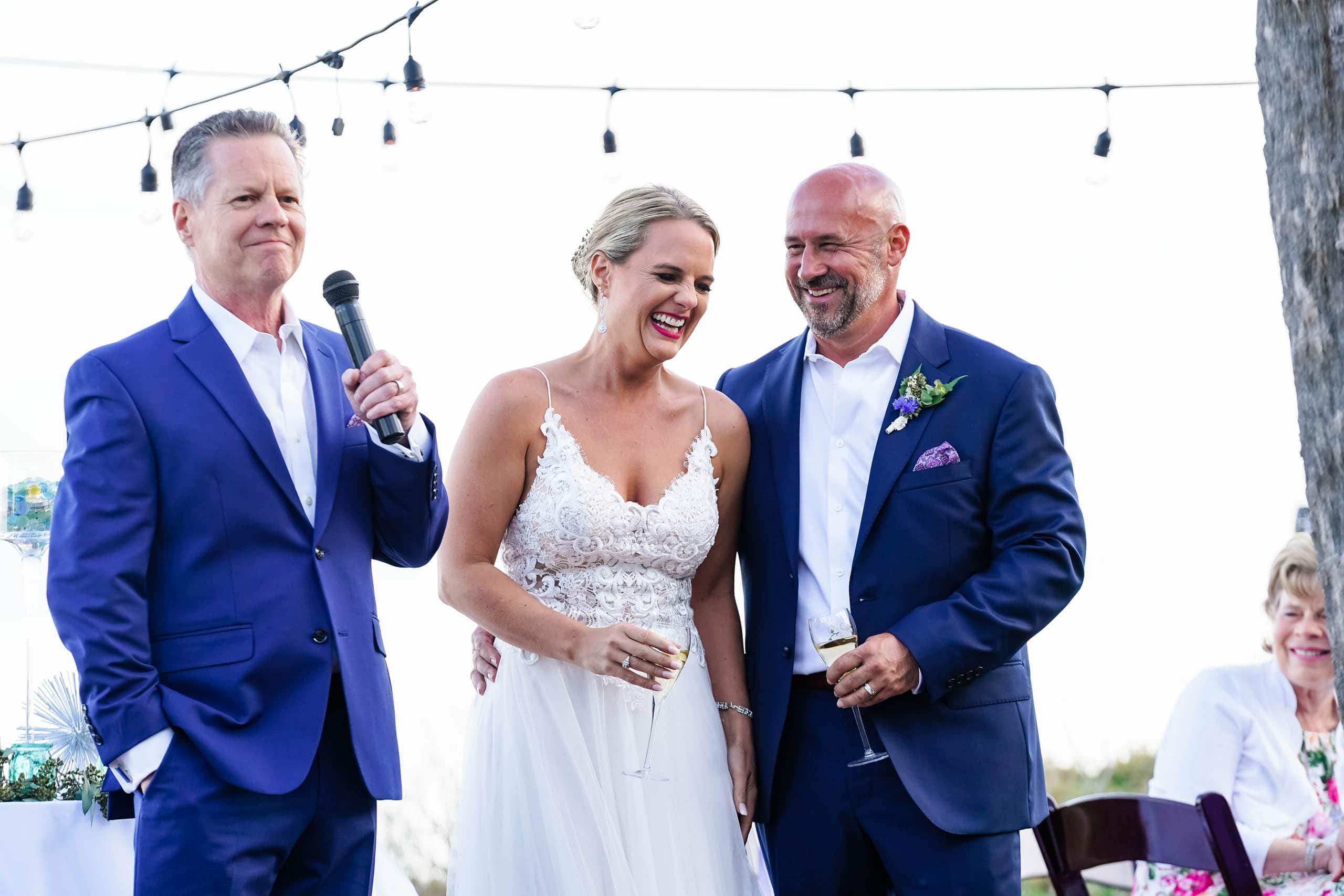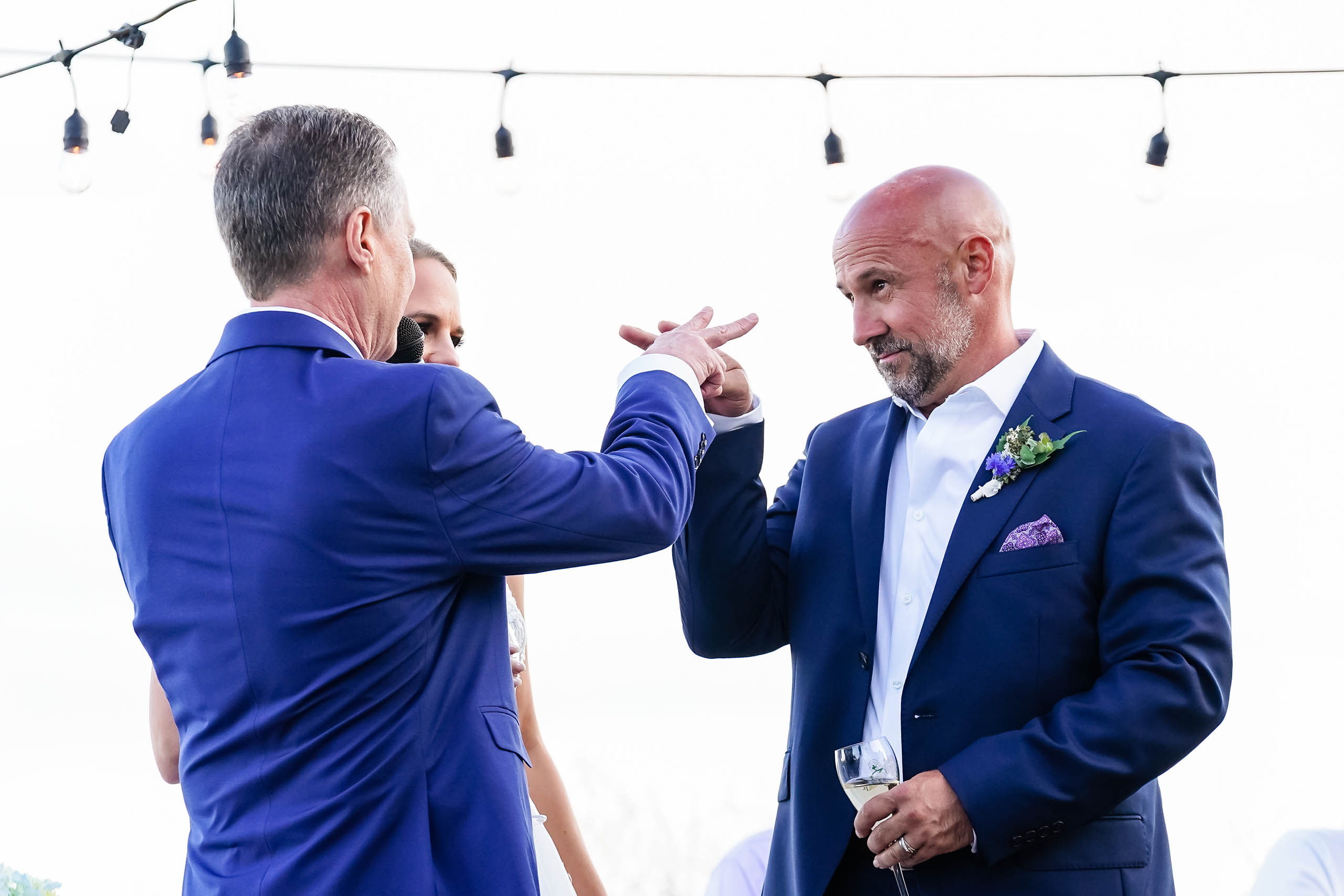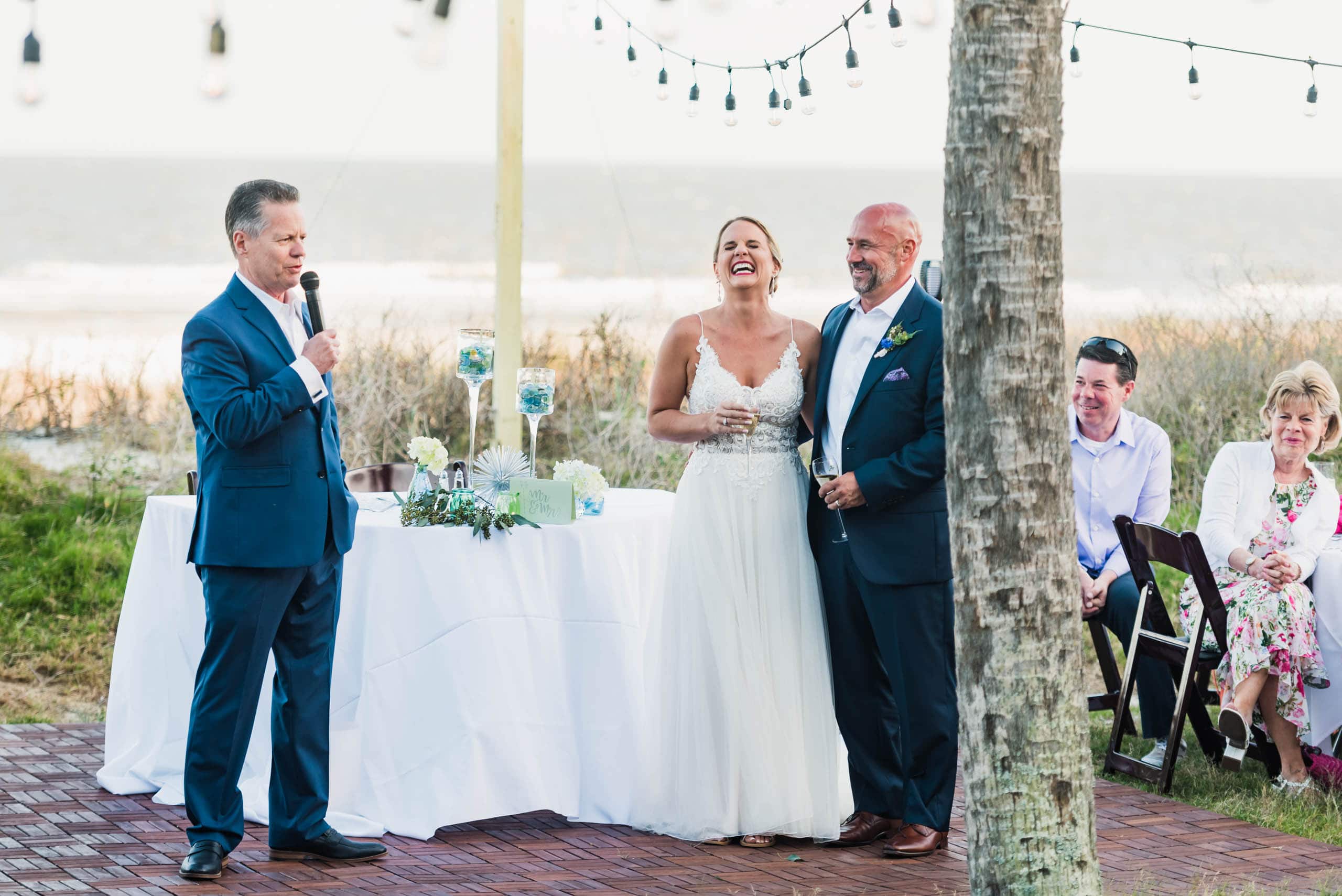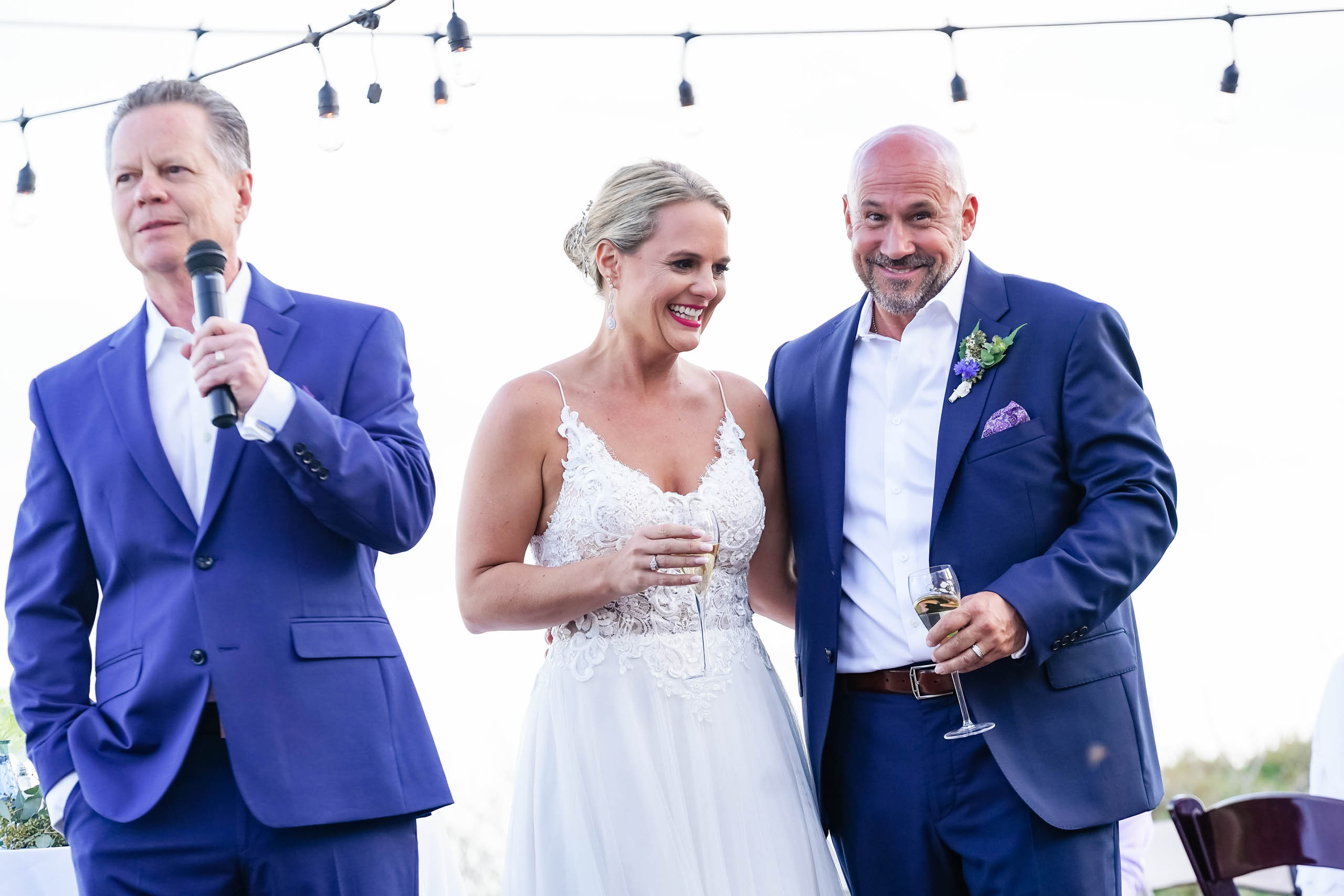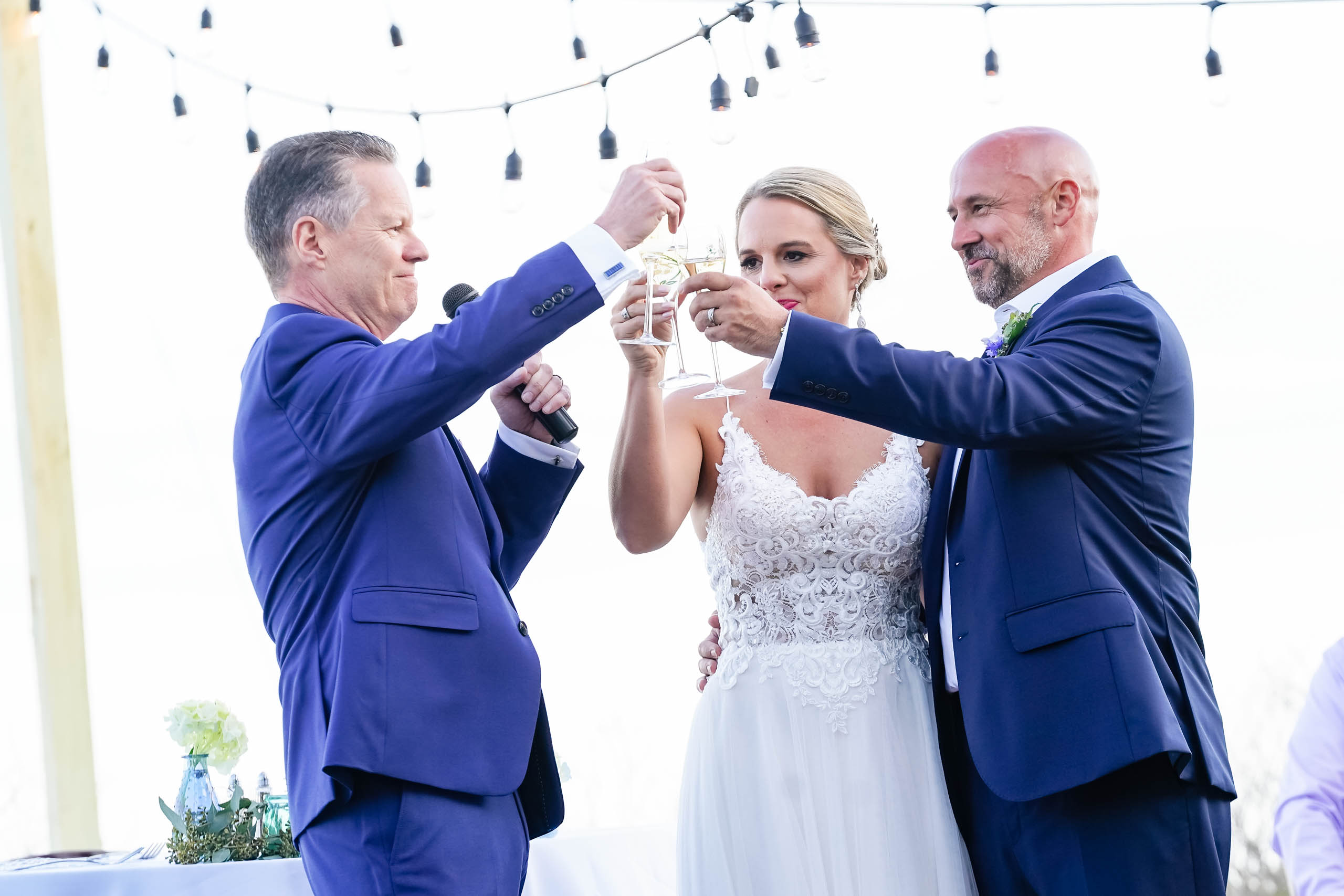 How did you meet? I heard some of the story from family and friends but I would love to hear it from you – After all, it is YOUR story!!
We met through a mutual friend.  We happened to be at the same place one morning and she introduced us.  After we spent a little time together that day, Chris asked Julia out to dinner and it was an amazing first date. He went way out of his way to make everything perfect and the rest is history.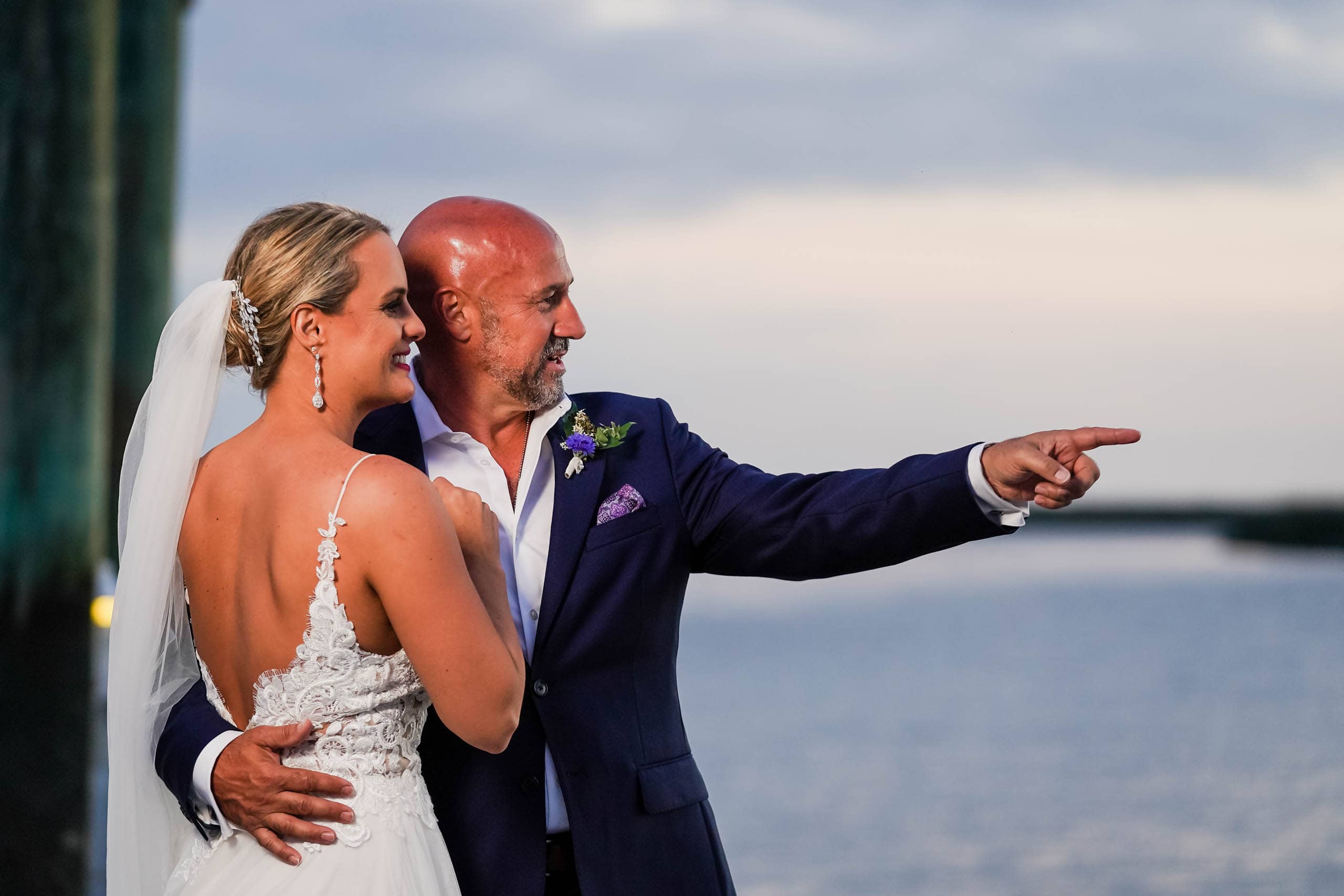 What was your favorite part of the day?
Chris' mom passed away a few years ago and she loved dolphins and every time we went to Fripp to plan the wedding, we always saw one and knew she was with us.  On our wedding day, neither one of us saw one the whole day.  But, when we were taking photos at the Marina after the wedding, a mother dolphin and her calf popped up right next to us.  We felt like she waited all day for that moment that it was just the two of us.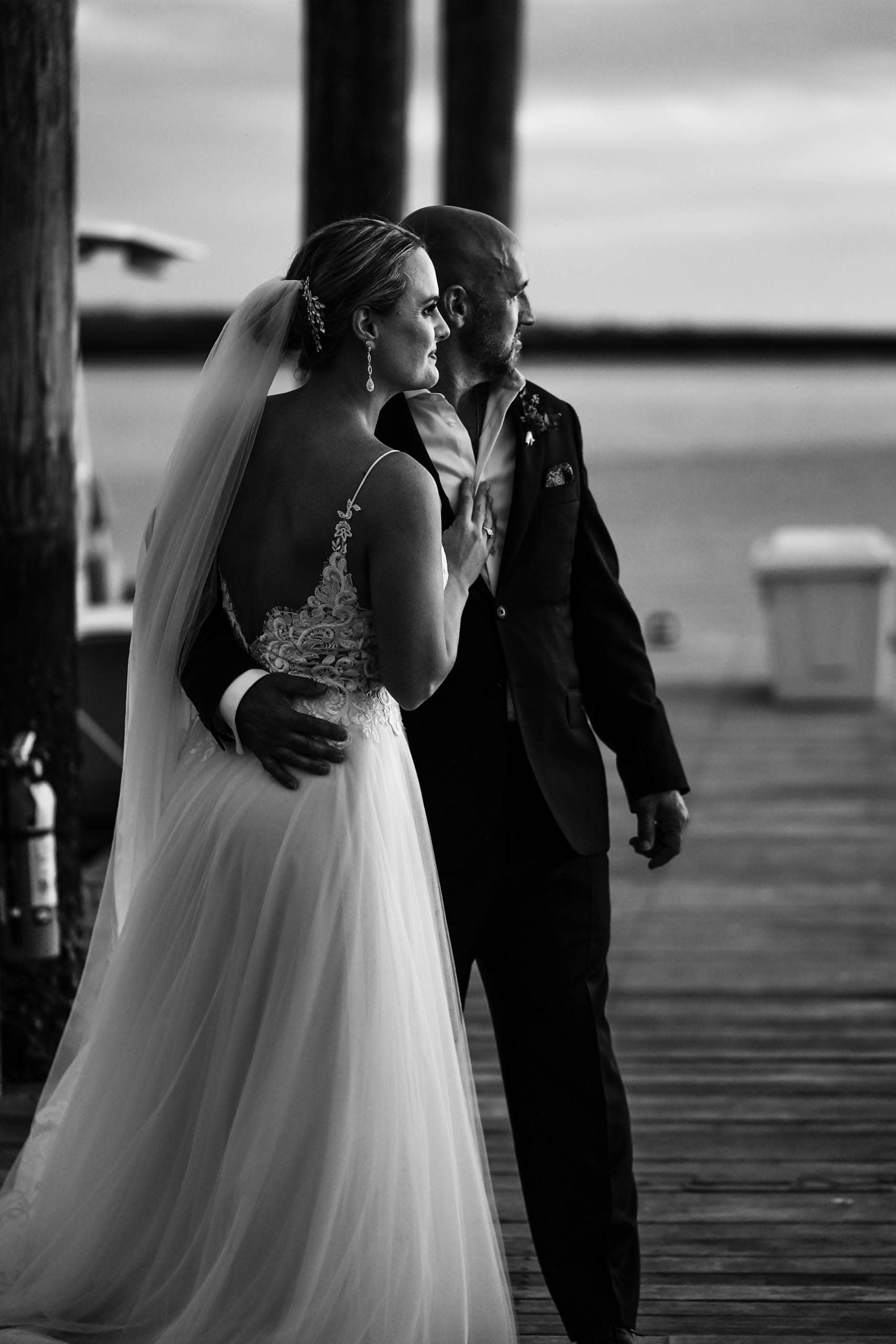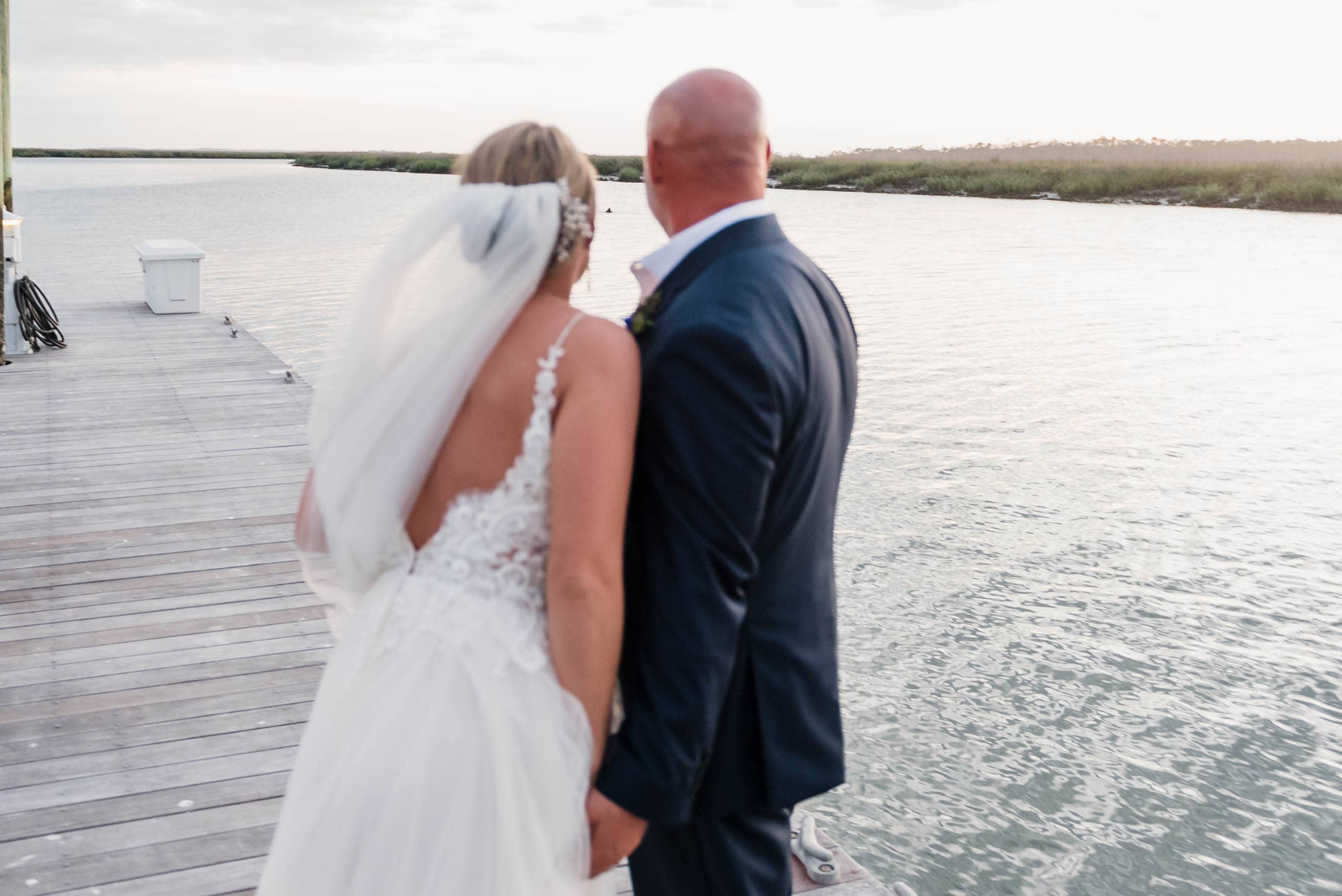 What do you two like to do as a couple? Now that you have more time since your not planning a wedding, how will you spend your time?
We love to travel and hope to explore as many places as we can and find our new favorite scuba diving places together.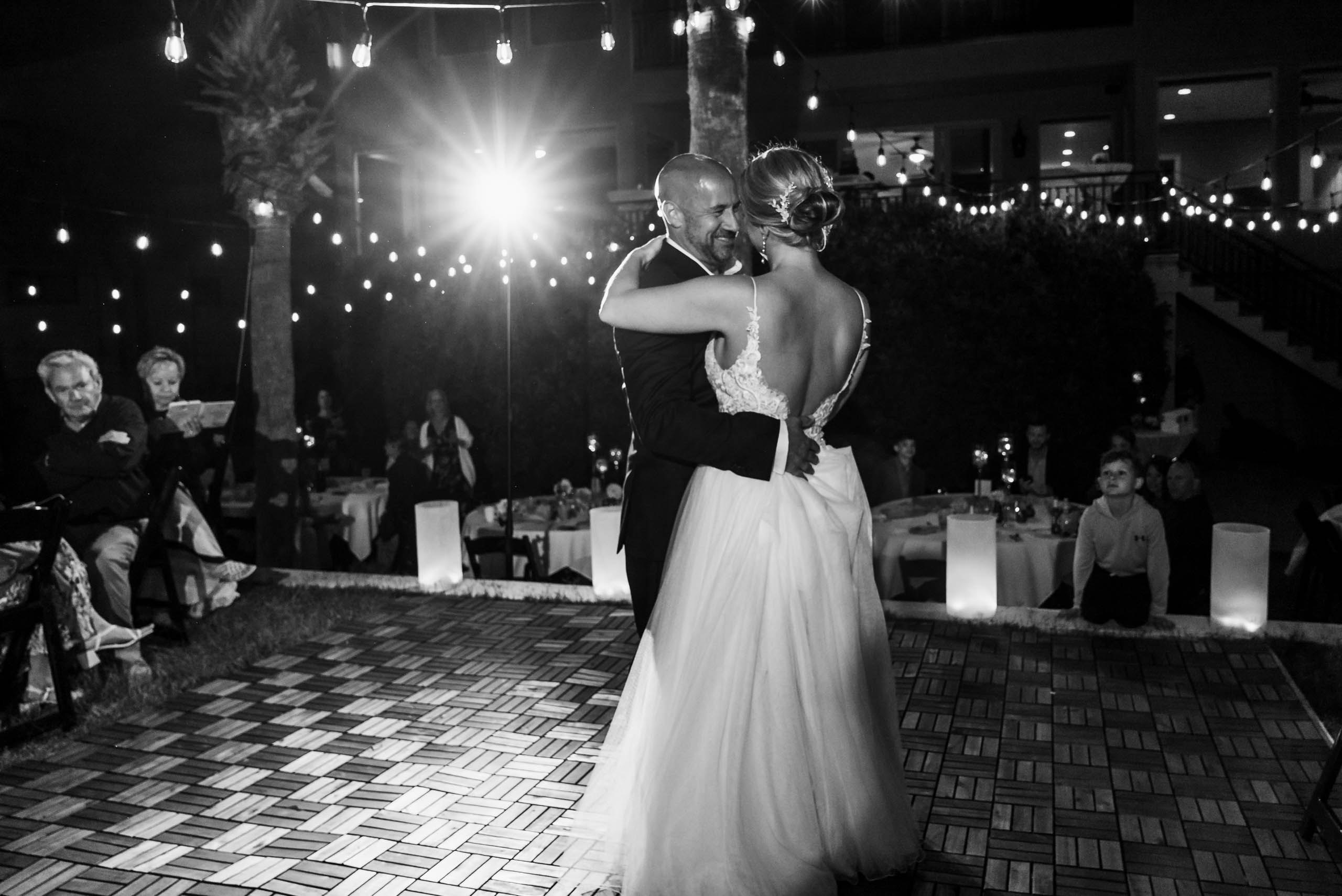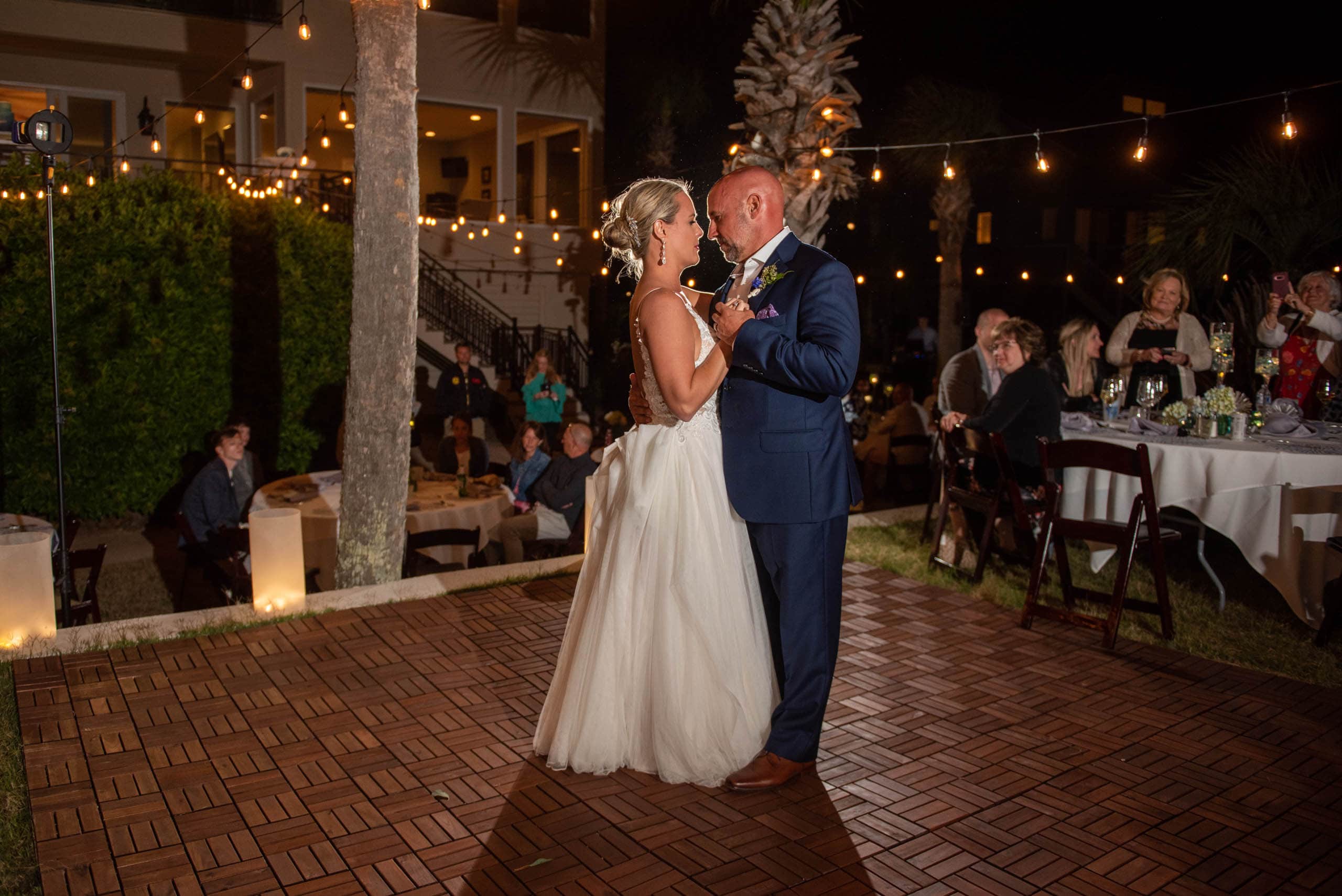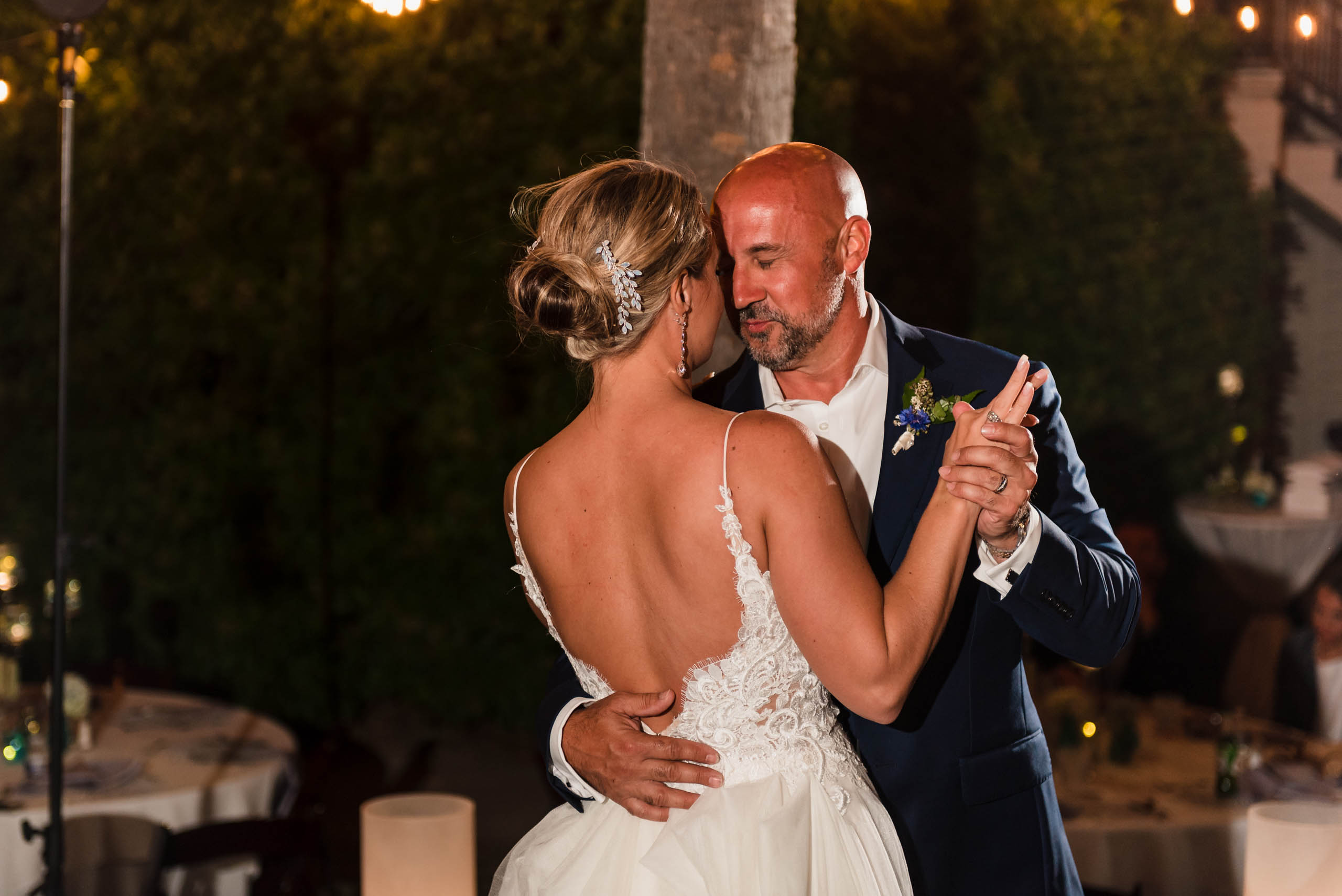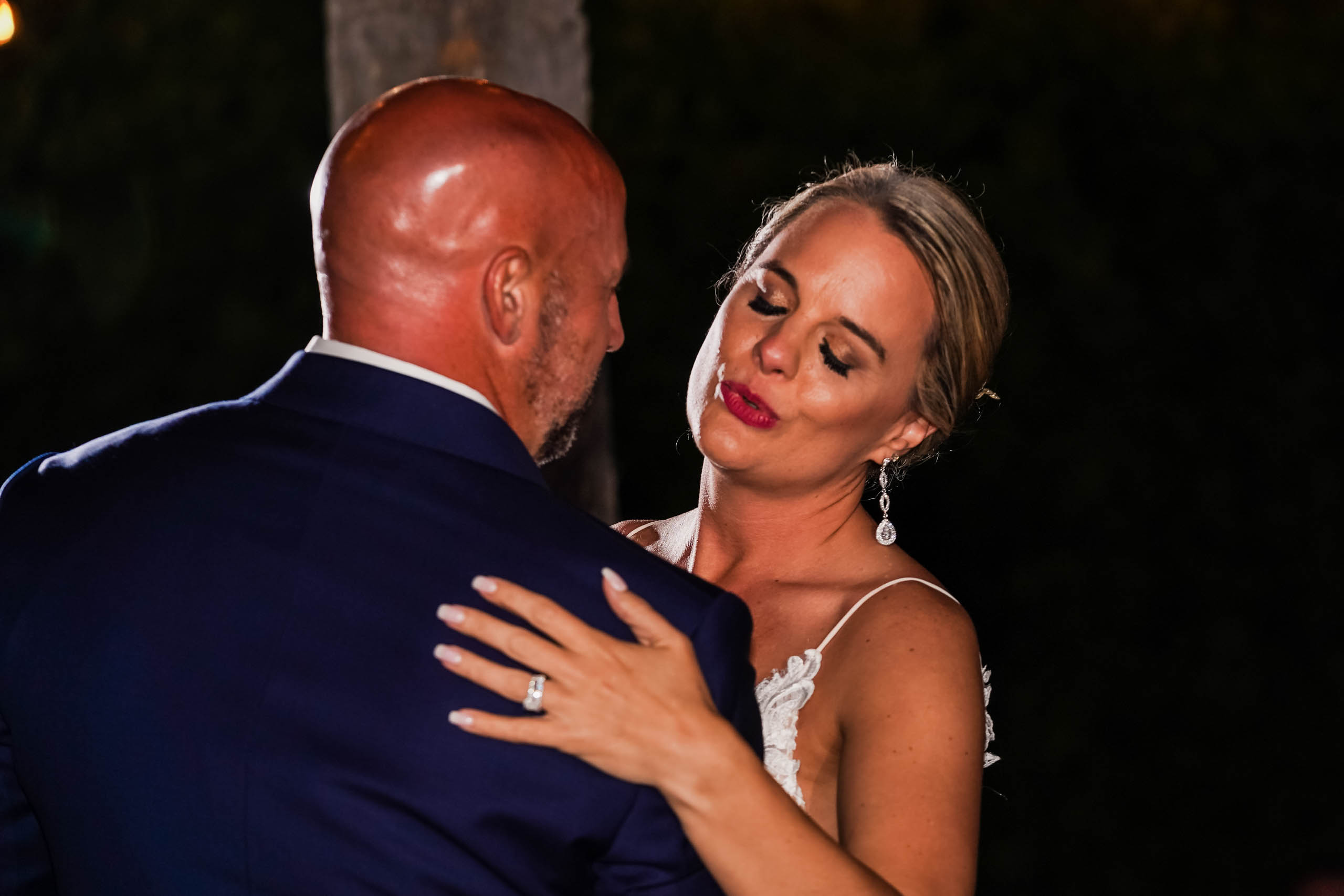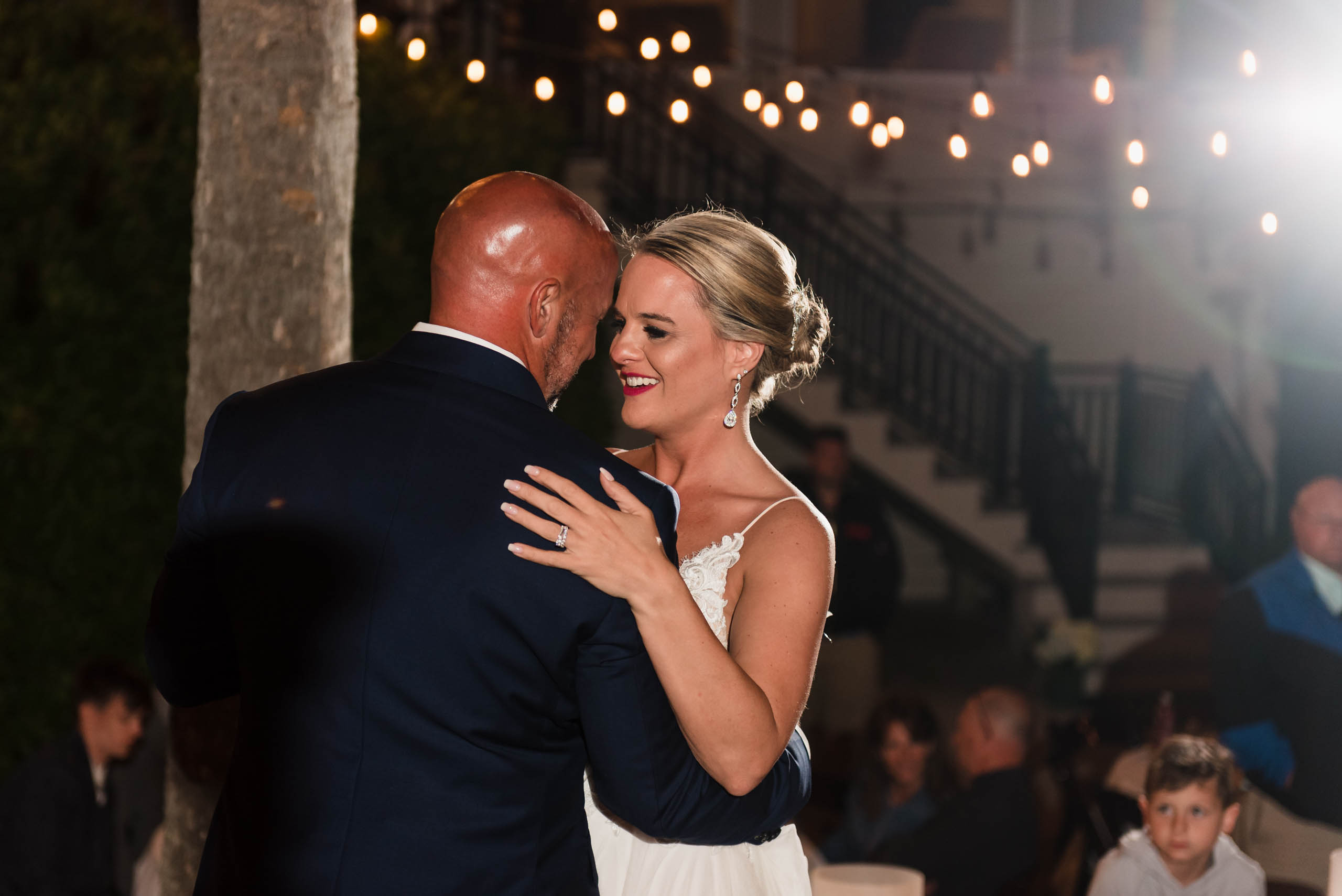 Do you have any wedding advice for couples getting married in the future?
Elope 😊  Kidding, kinda.  It is cliché, but it would be to try and enjoy the day and take small moments to enjoy your time, just the two of you.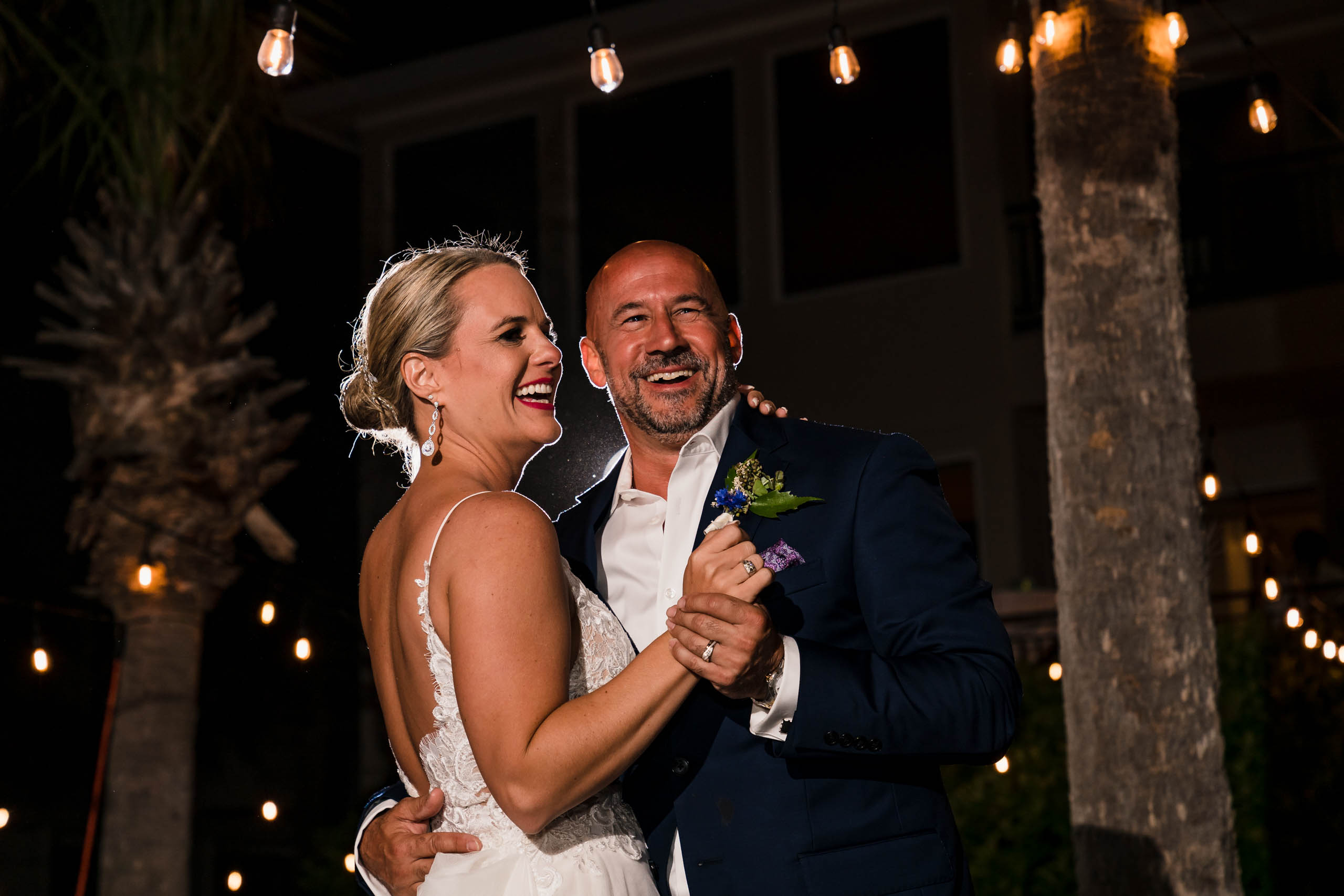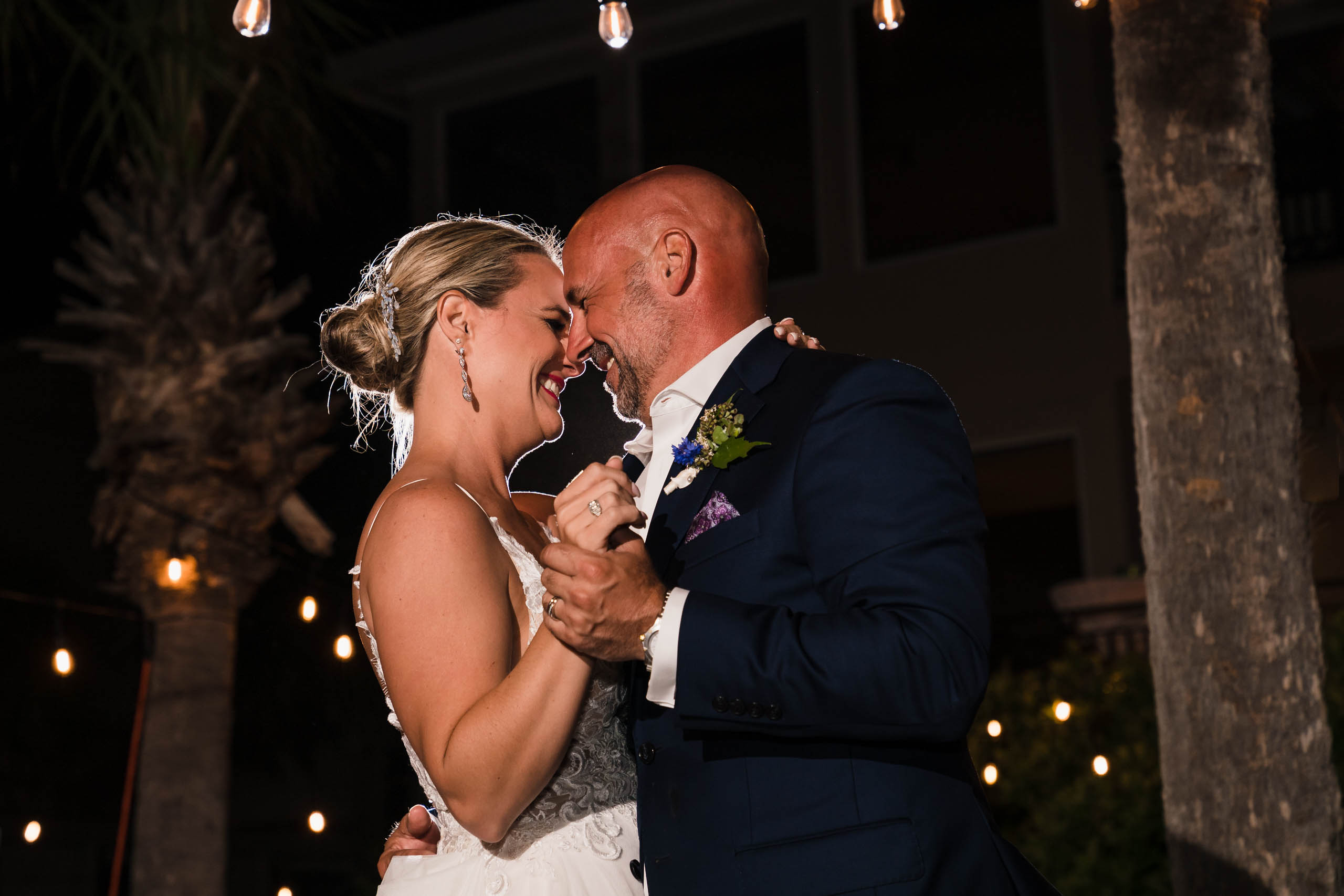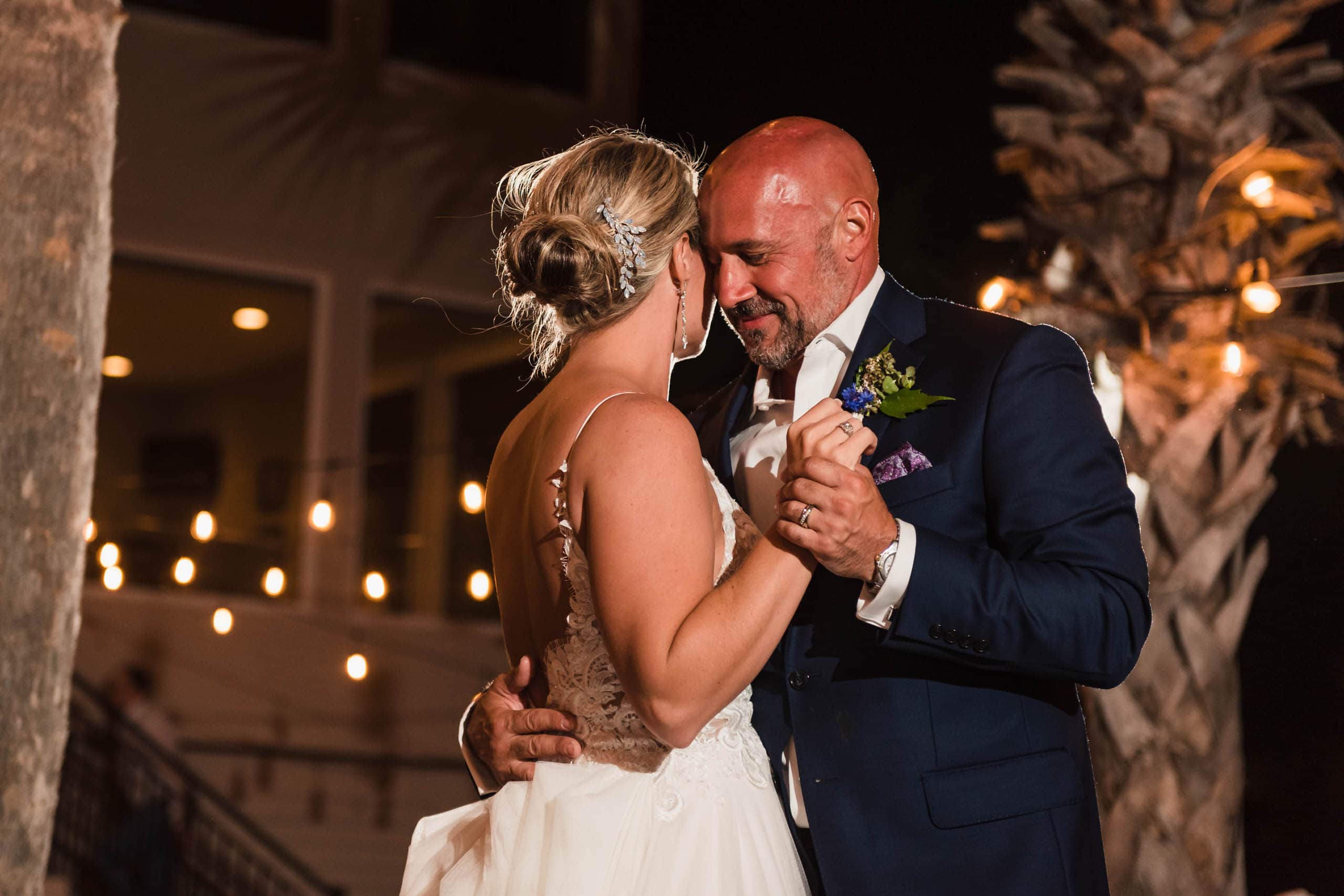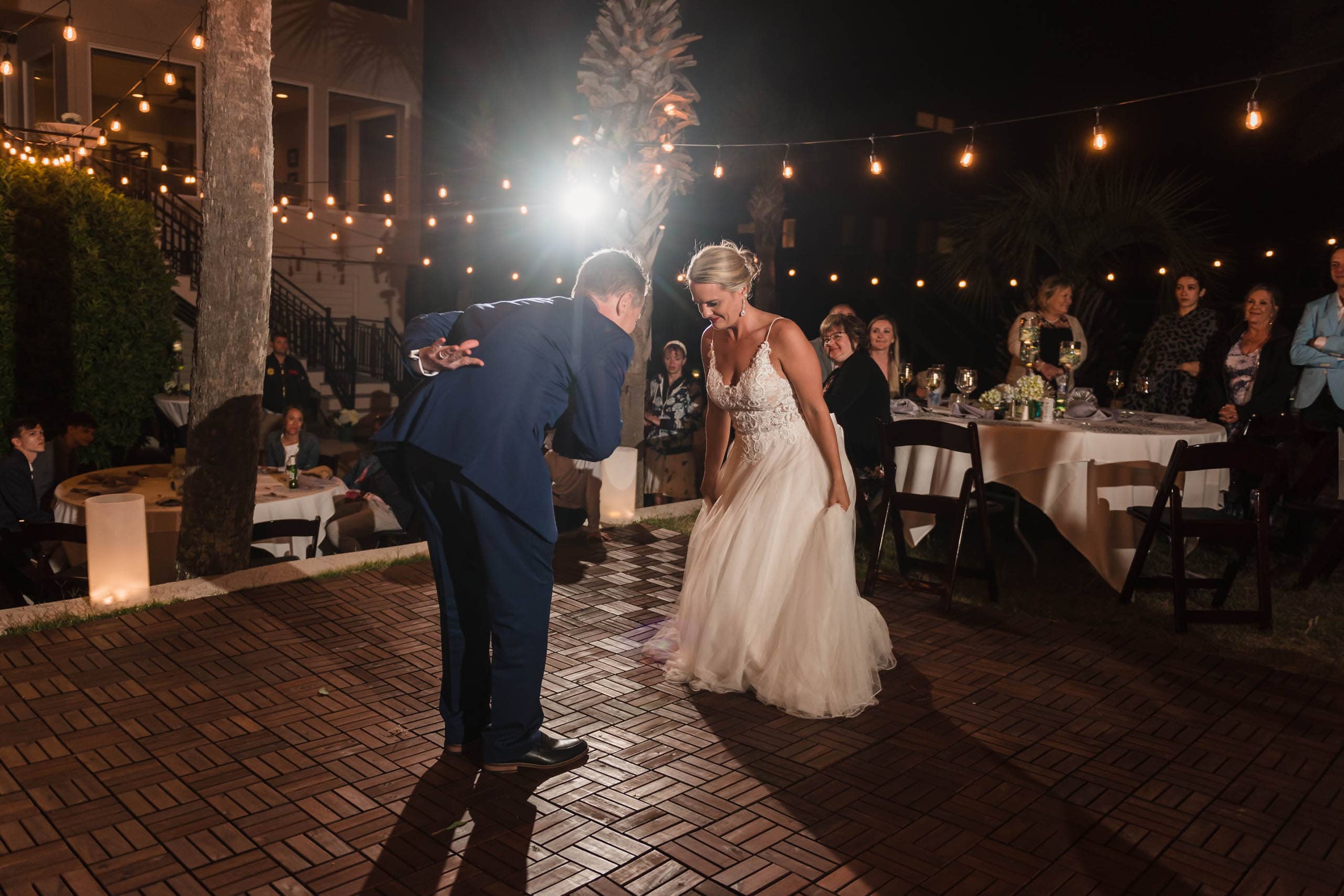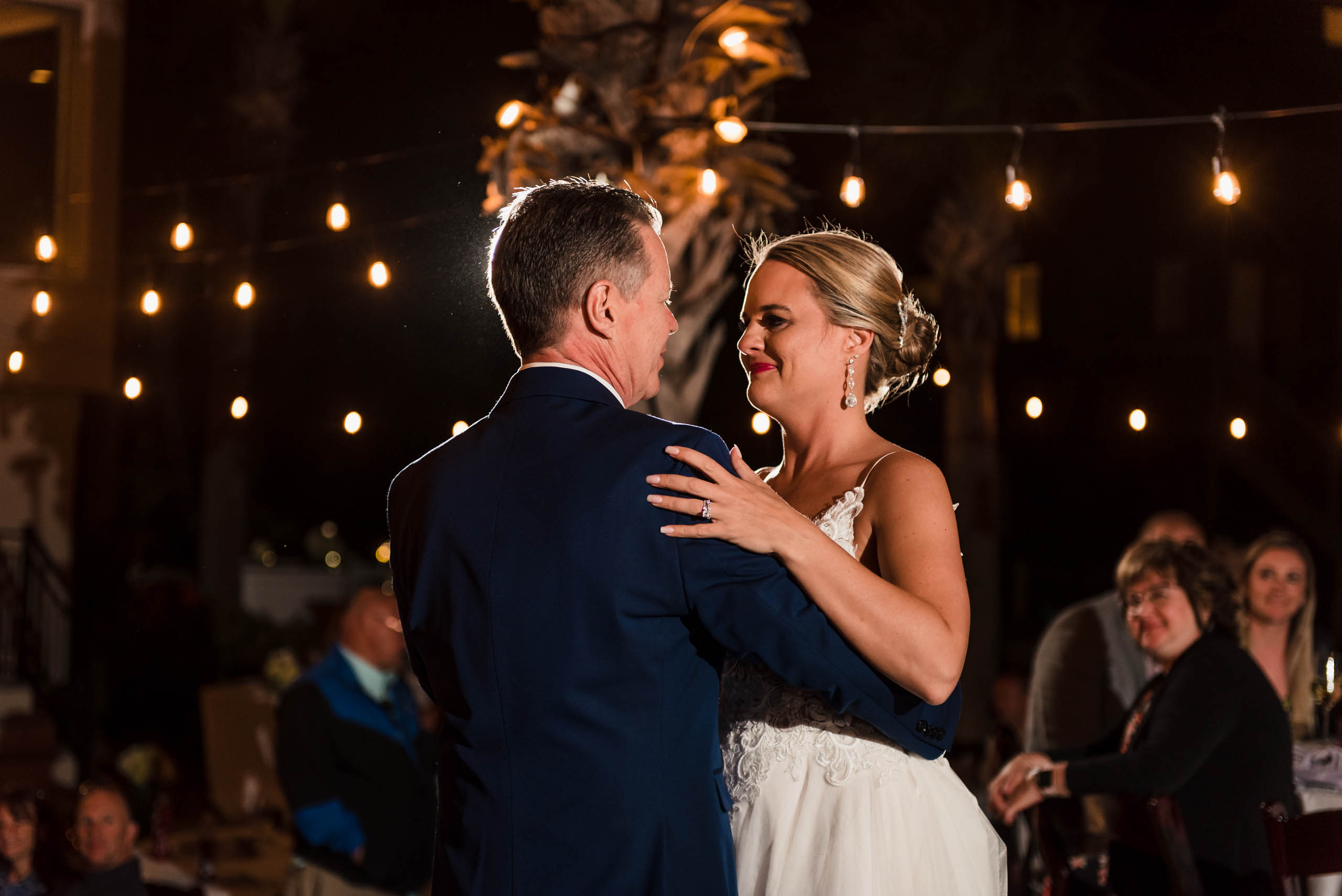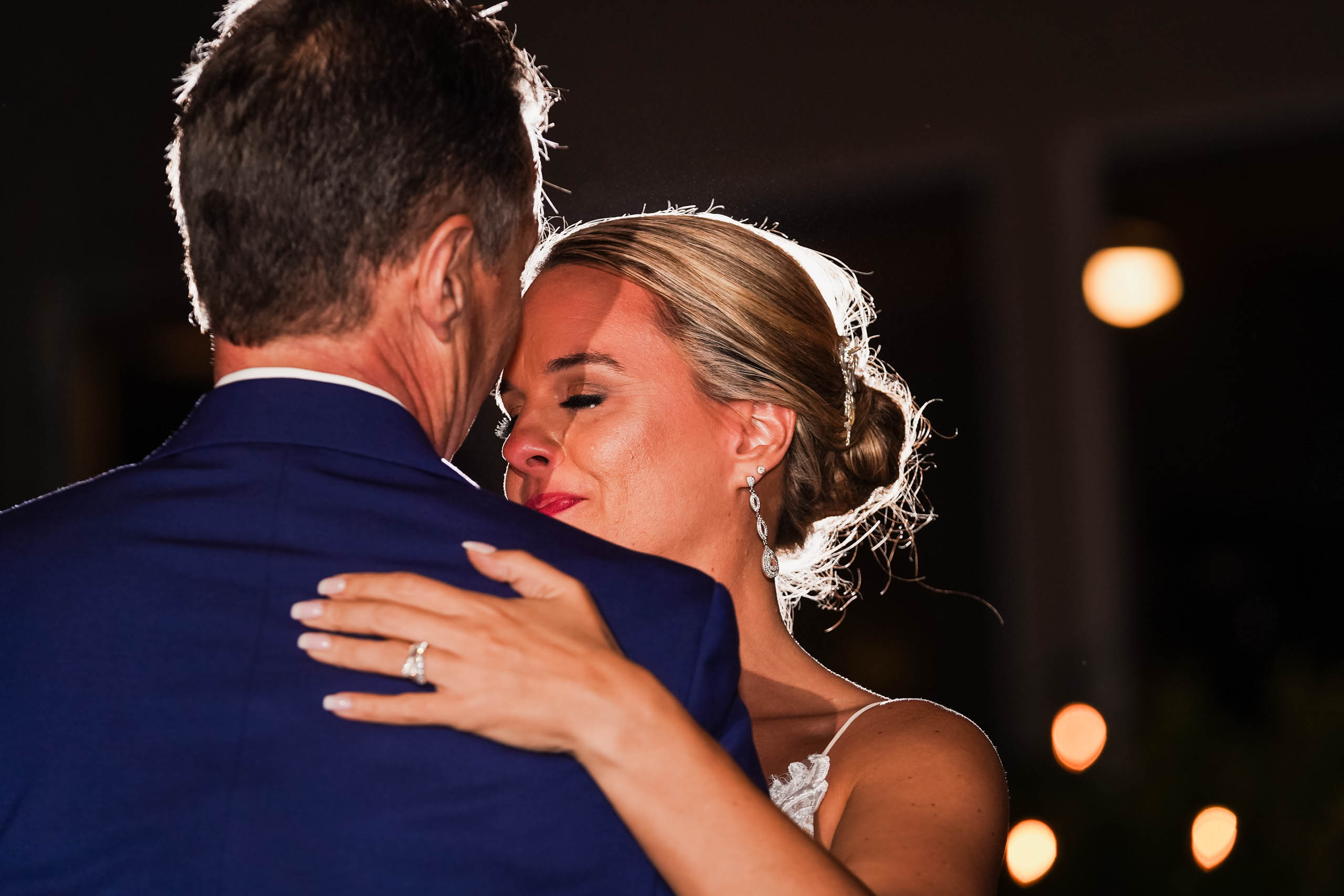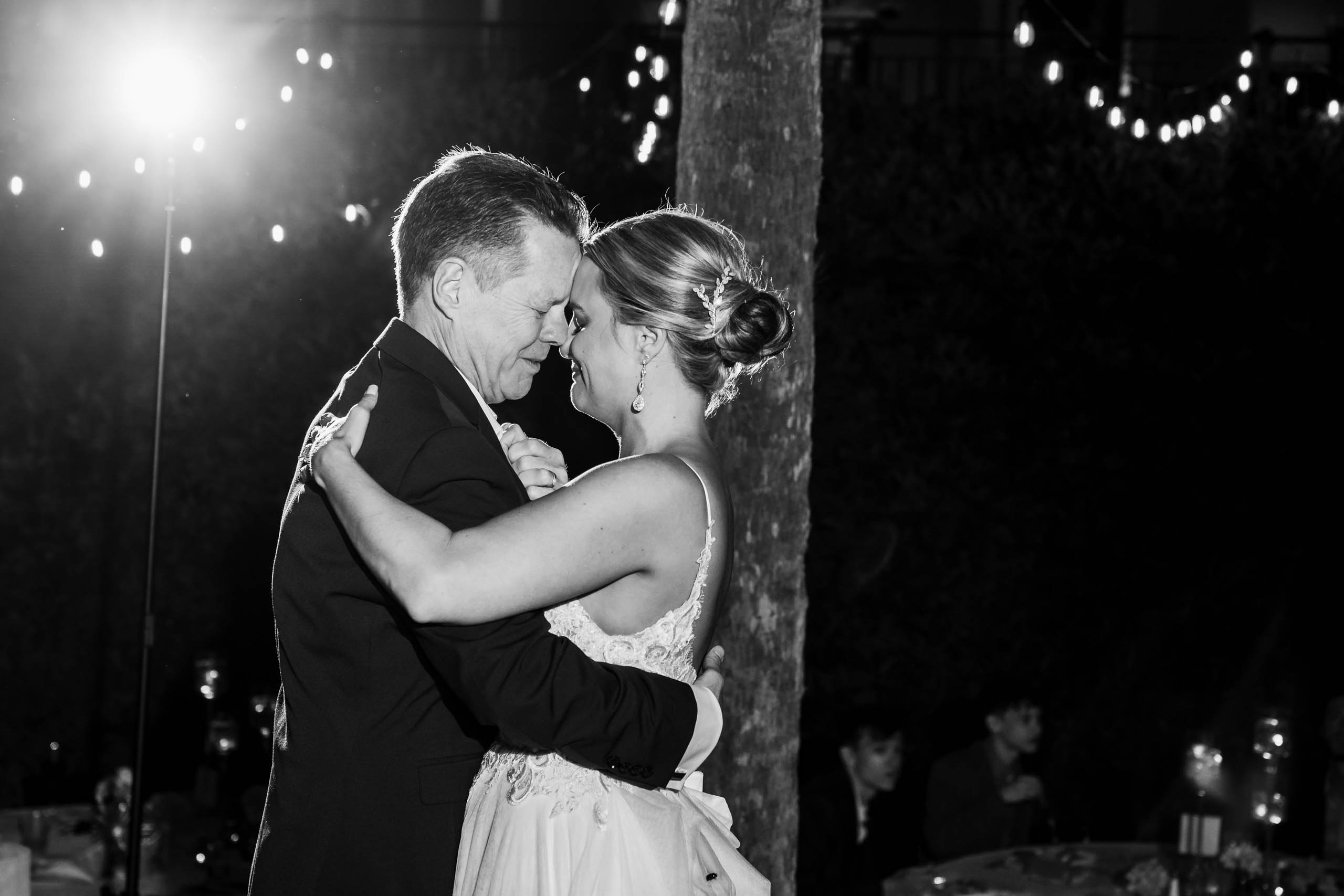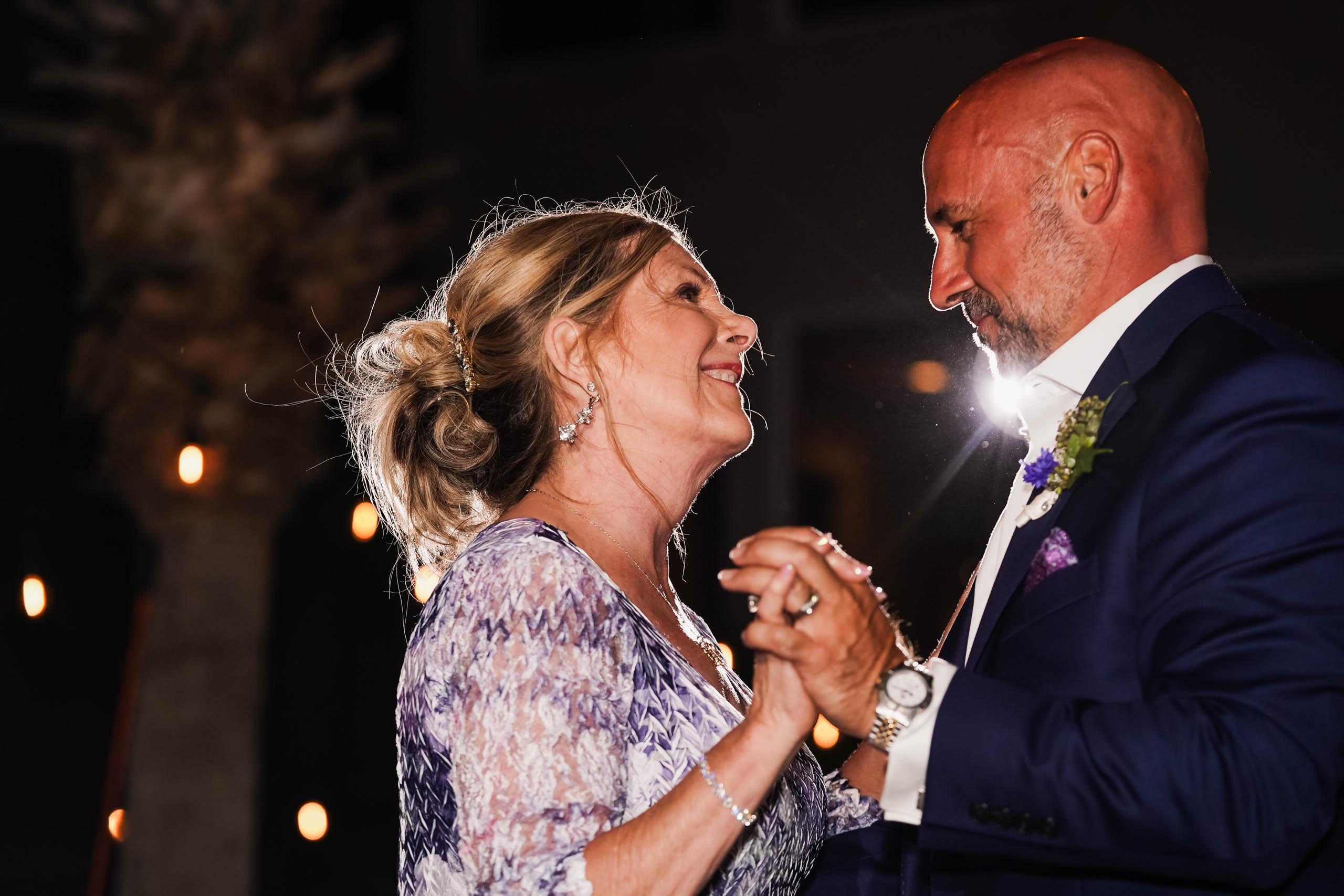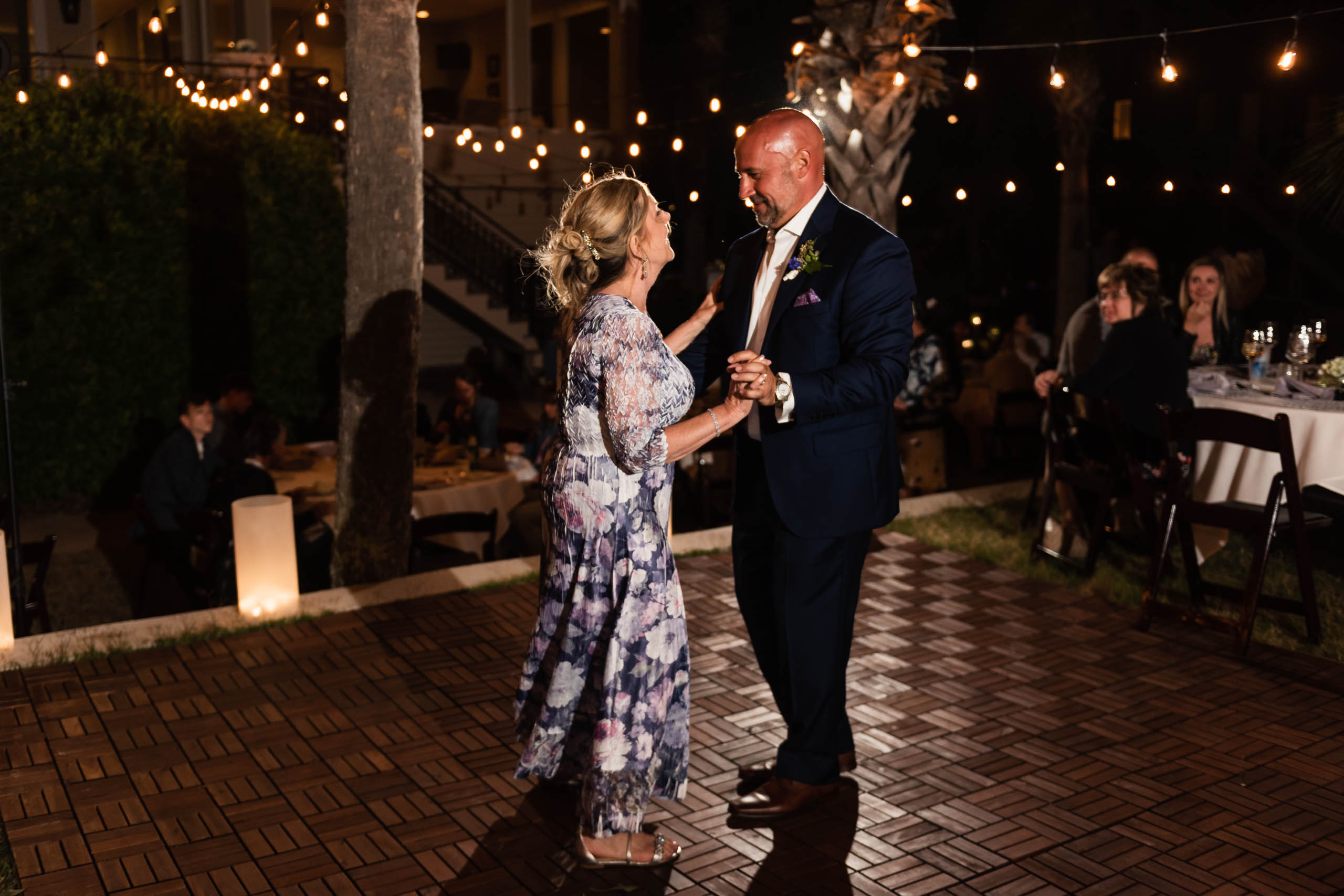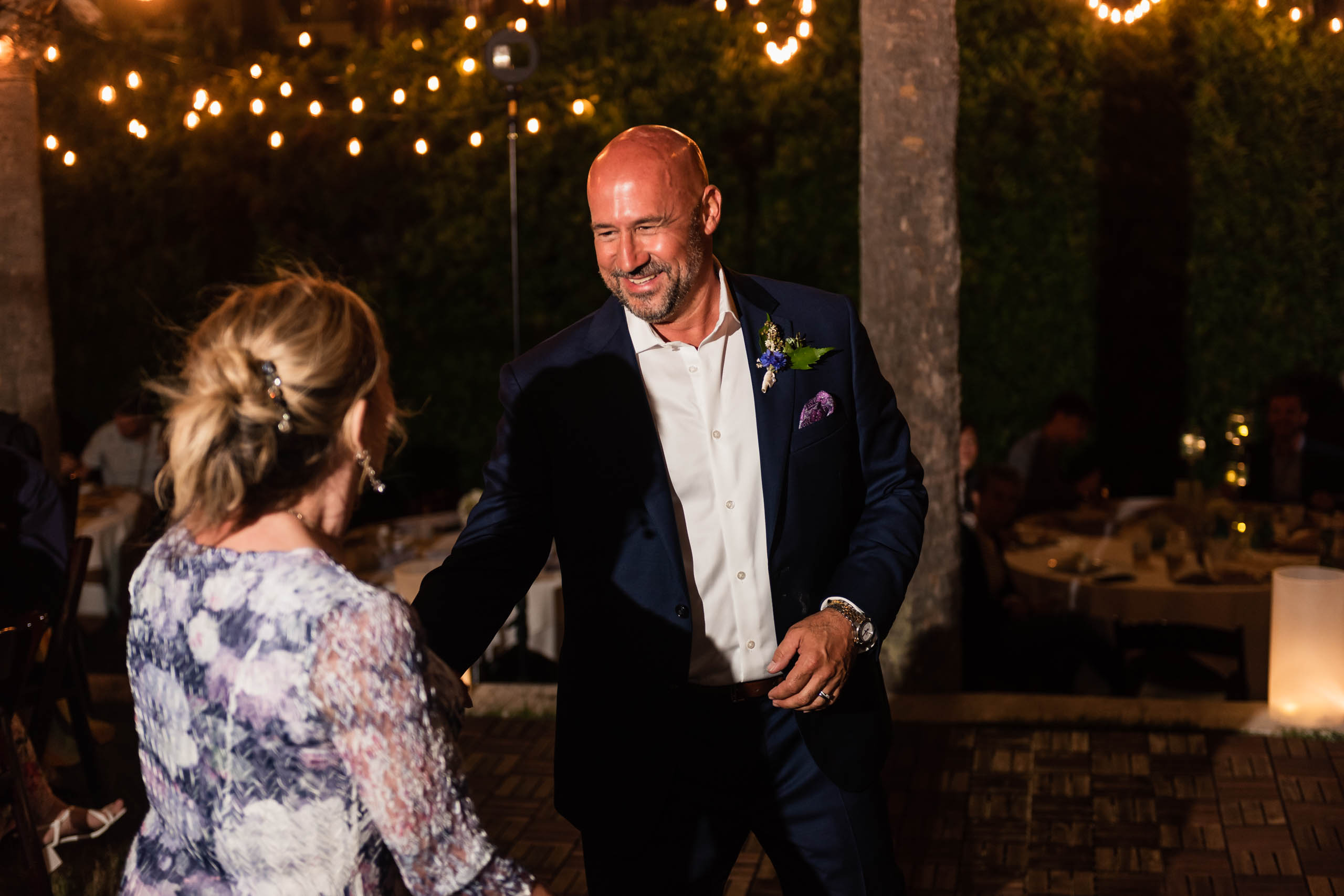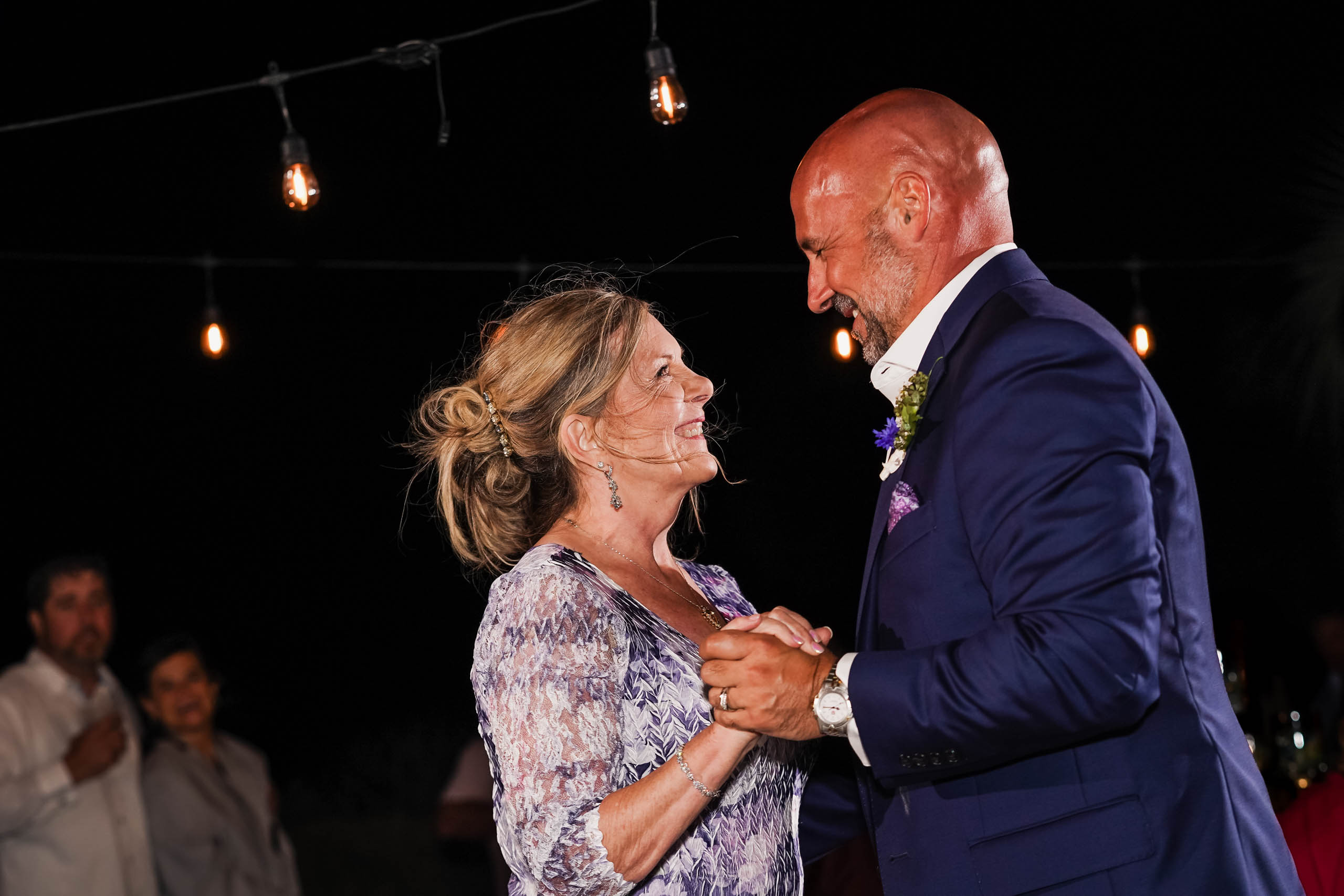 If you are interested in getting married in Beaufort take a look at these venues: Click Here
Or if Fripp Island looks like the place for your beach wedding get more information HERE.