Krista and Keaton's Lucy Creek Dockhouse Wedding was a joyful occasion attended by family and close friends who after this last year of quarantines, shut downs and loss, were more than ready to celebrate!
The Wedding in Their Words
What were your thoughts leading up to the wedding, did you think about it when you were growing up? Did you plan it together? How did it feel to actually make your plans and to be married?
Yes, we both thought about getting married growing up. Not necessarily all the details but that we would be celebrating with family not in a church Keaton says. For me I knew I always wanted to be by the water. I have loved it my whole life. I definitely planned the majority of the wedding but I did always check in with Keaton to make sure he liked my ideas too. Planning at first was stressful. For the most part I told all my vendors I trust in their expertise to produce beautiful pieces. I have a very busy schedule and was grateful for everyone's patience. Of course the days leading up I was nervous and hopeful that everything would come together as I imagined which it did! Keaton says being married feels great but no different then before! 😆
How did you meet?
We met through work many years ago. Keaton thought I was the one. He had actually asked me to marry him many times then. As a joke or so I thought because I had a boyfriend then. But then almost 2 years later I had broken up with that guy and asked Keaton if he was seriousabout asking me out. So now here we are almost 9 years later!
Why did you choose your wedding date?
The wedding date was chosen because this time of year is SO nice in SC. Also it was the same week as Keaton's birthday which for Reason #1 it provided a great time for family to come visit from out of state and celebrate both his birthday and our wedding. Reason #2 it will be easier for me to remember in the future because I am awful with important dates. I sometimes still forget my own siblings' bdays. It is awful I know.
Why did you choose the Lucy Creek Dockhouse for your wedding?
When we first moved down we were jobless and staying withKeaton's aunt till we found work. We had gotten a little bartending gig for an event at the dockhouse and immediately loved the place. We both thought it was the coolest place we'd been to in a while. We also take the boat out and go fishing around there all the time. In one day we must have seen 20 dolphins 7 sea turtles and a few maybe sea otters or "ladies" according to a tipsy Keaton. So when it came time to pick the venue we both knew pretty immediately it would be Lucy Creek Dockhouse.
What was your favorite part of the day?
Keaton: Seeing his Bride and in general it was a great day. Aside from his flat tire first thing in the morning after dropping of Krista and backing up on to a dockscrew.
Krista: So many favorite moments. From getting ready and waiting till the ceremony with my ladies. To standing at the driftwood arch listening to the amazing speech chance made for our ceremony. It was all perfect! The anticipation made it exciting!
What was your favorite detail of the day and why?
One of our favorite details was our guest guitar! Keaton plays guitar and I thought it was especially unique to us. I originally tried to have Keaton teach me how to play on it. Plus it is something we will definitely keep and display. The food was amazing. Shout out to Lambos and my sister Jenna for creating the menu and executing the most delicious food. The name place cards were magnolia leaves! Another detail that was more unique to us especially me because I love plants. I originally wanted to do a very eco friendly wedding and that is when I got the idea to do them. The driftwood arch. It is simply so cool and beautiful and came out more stunning than I imagined.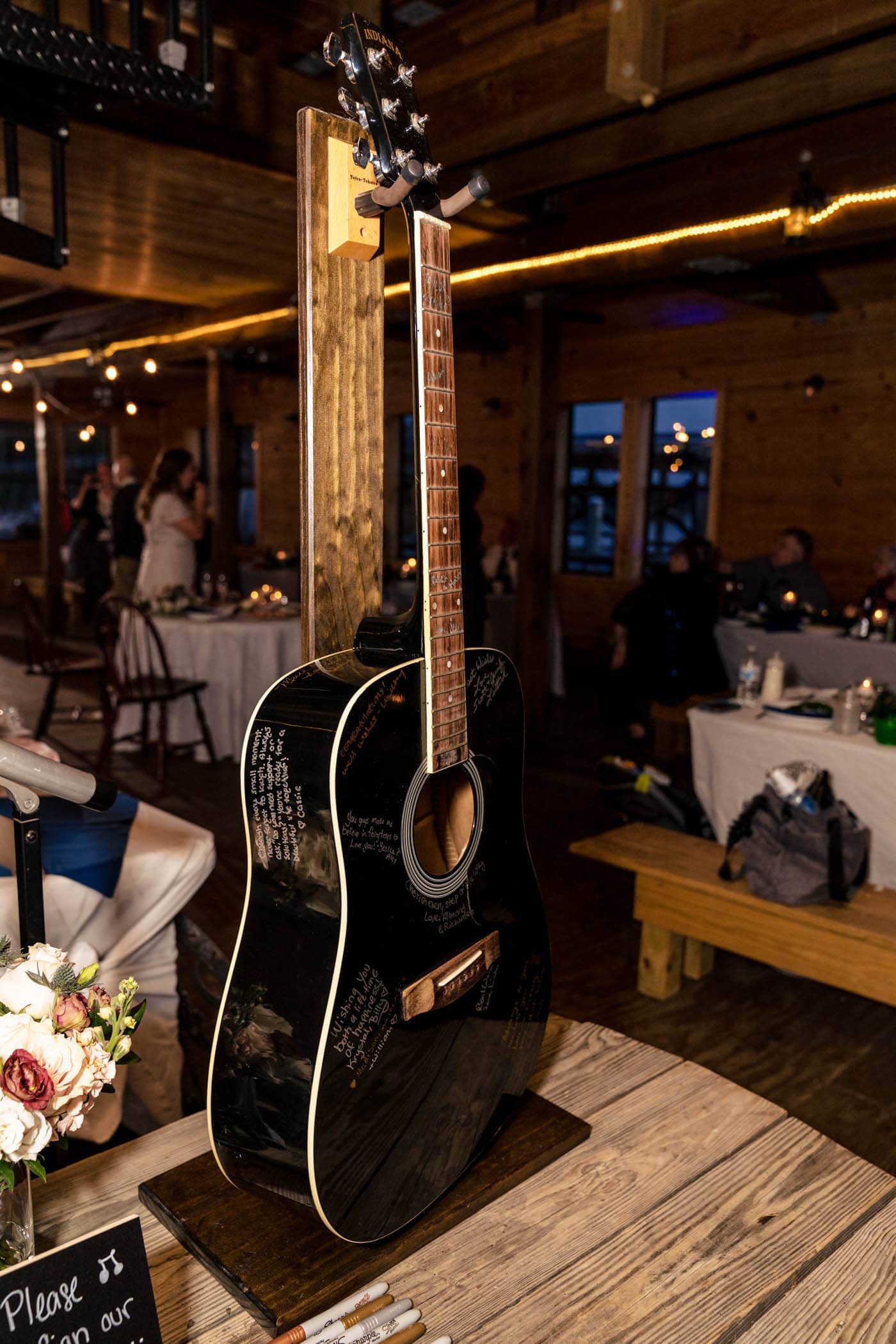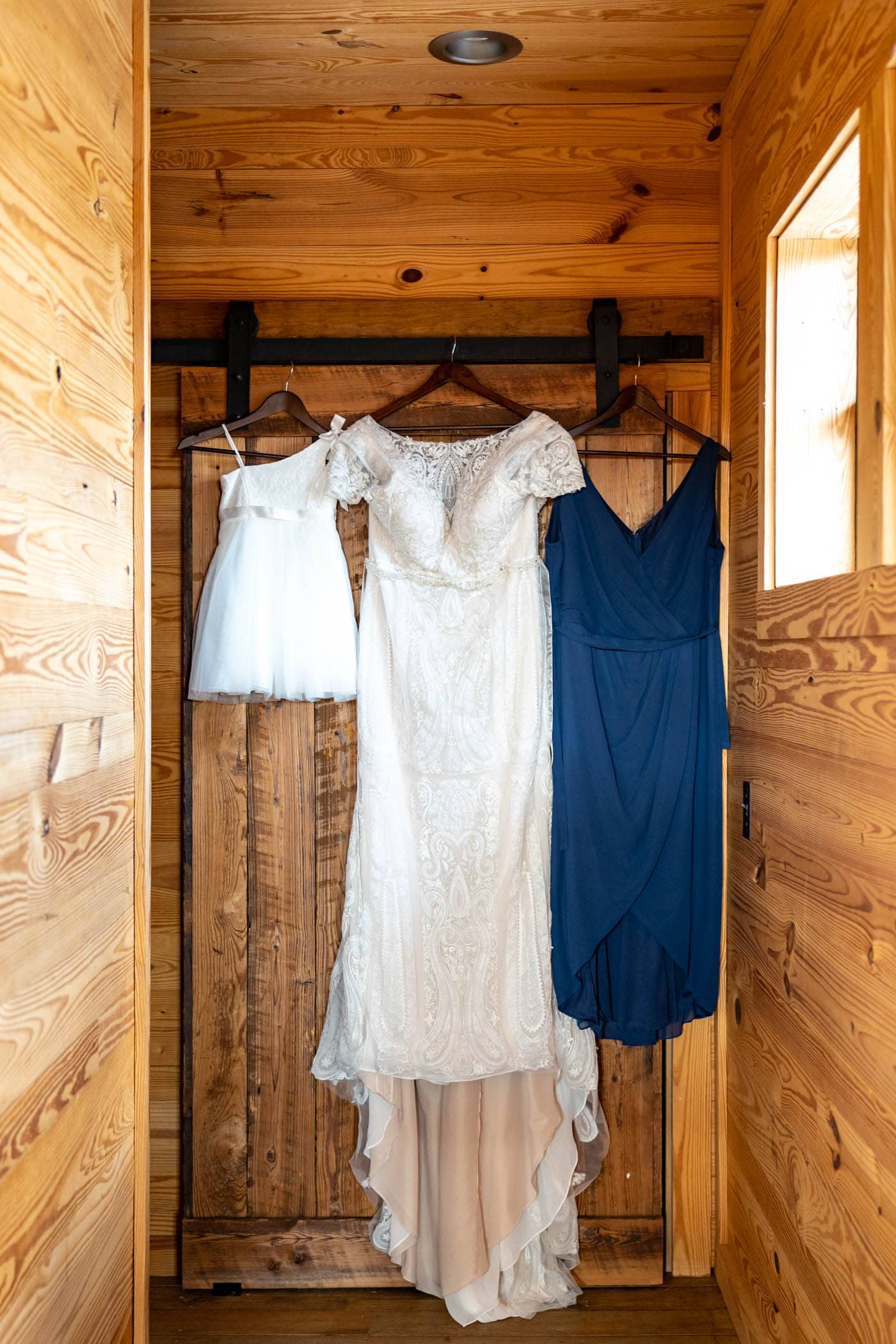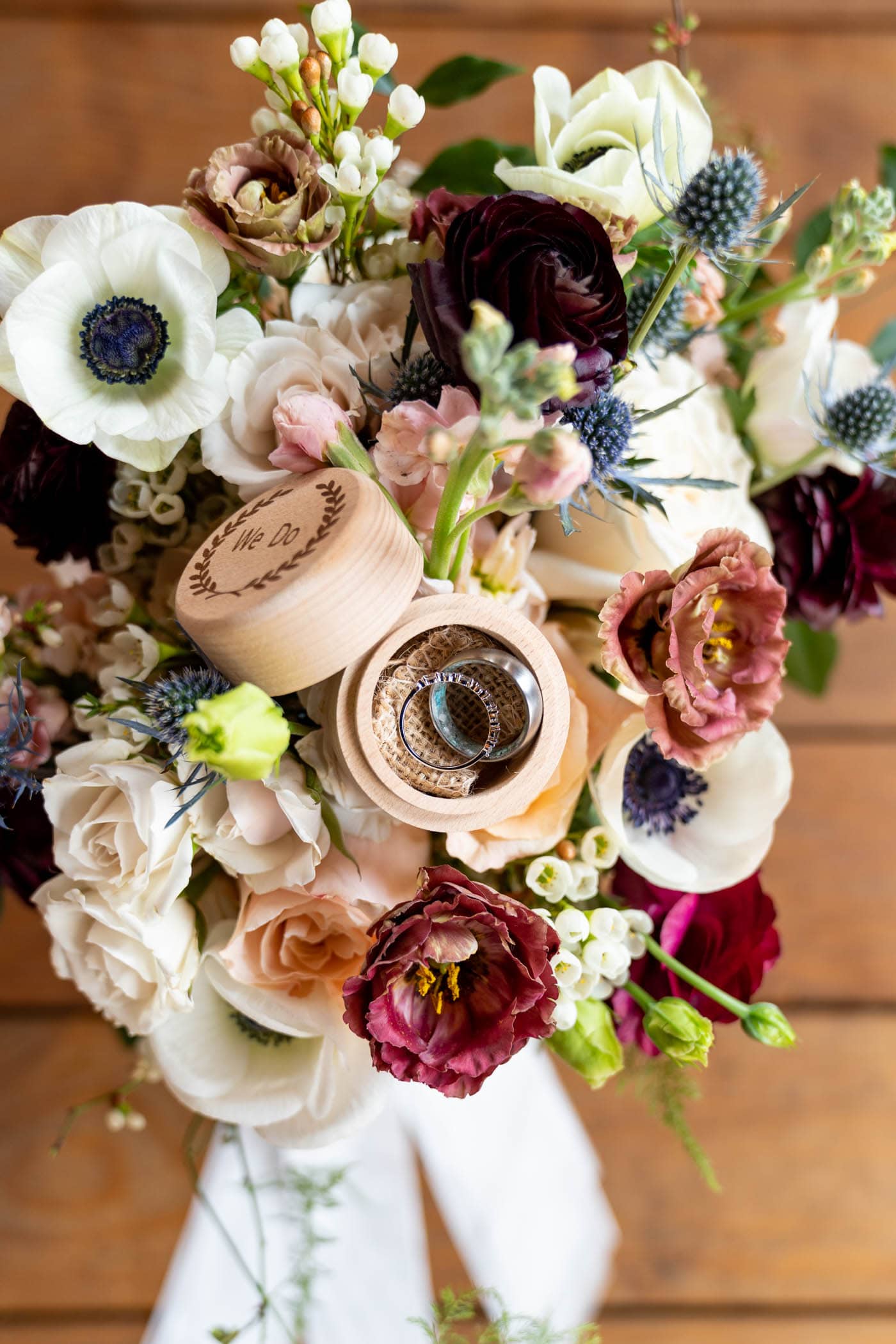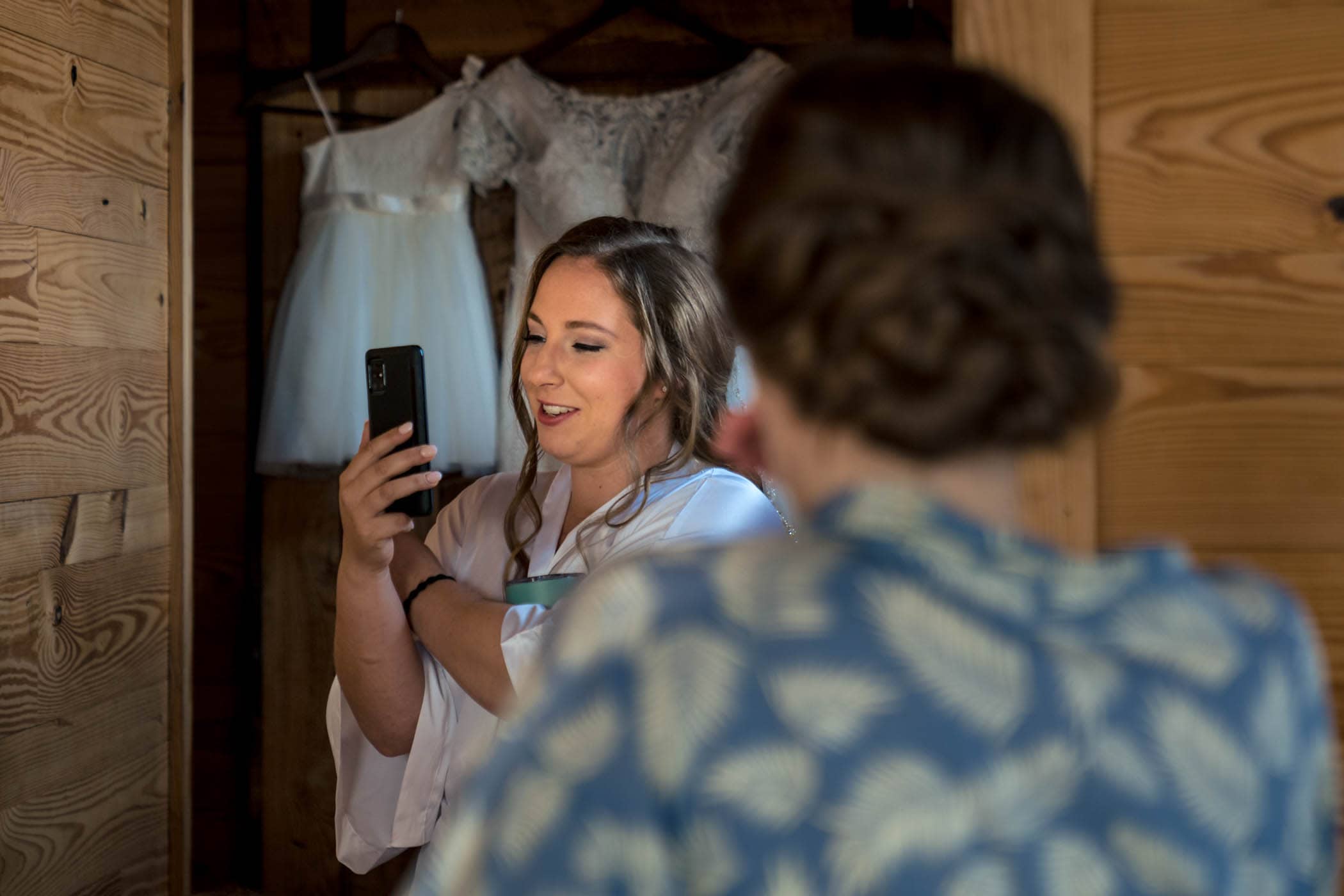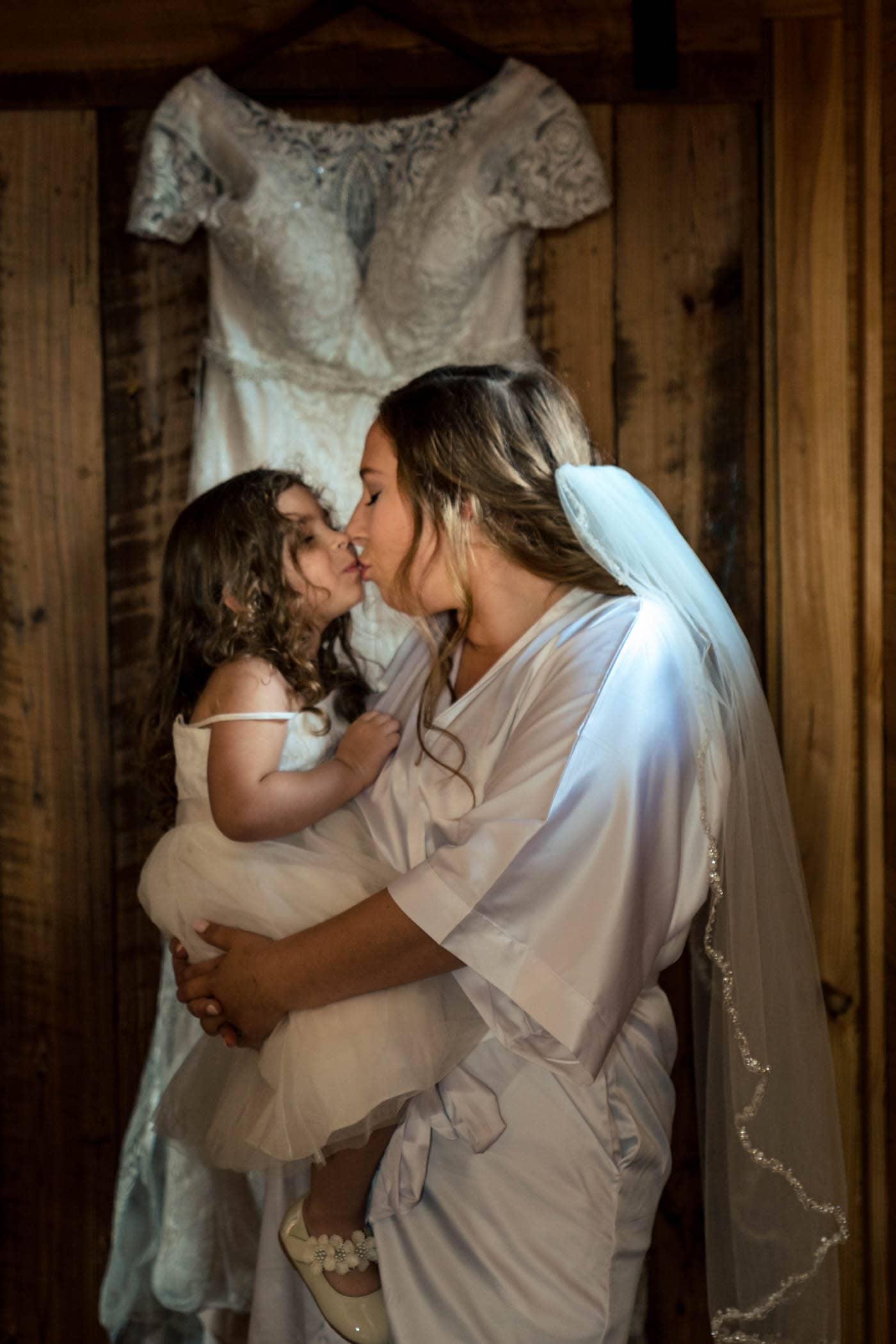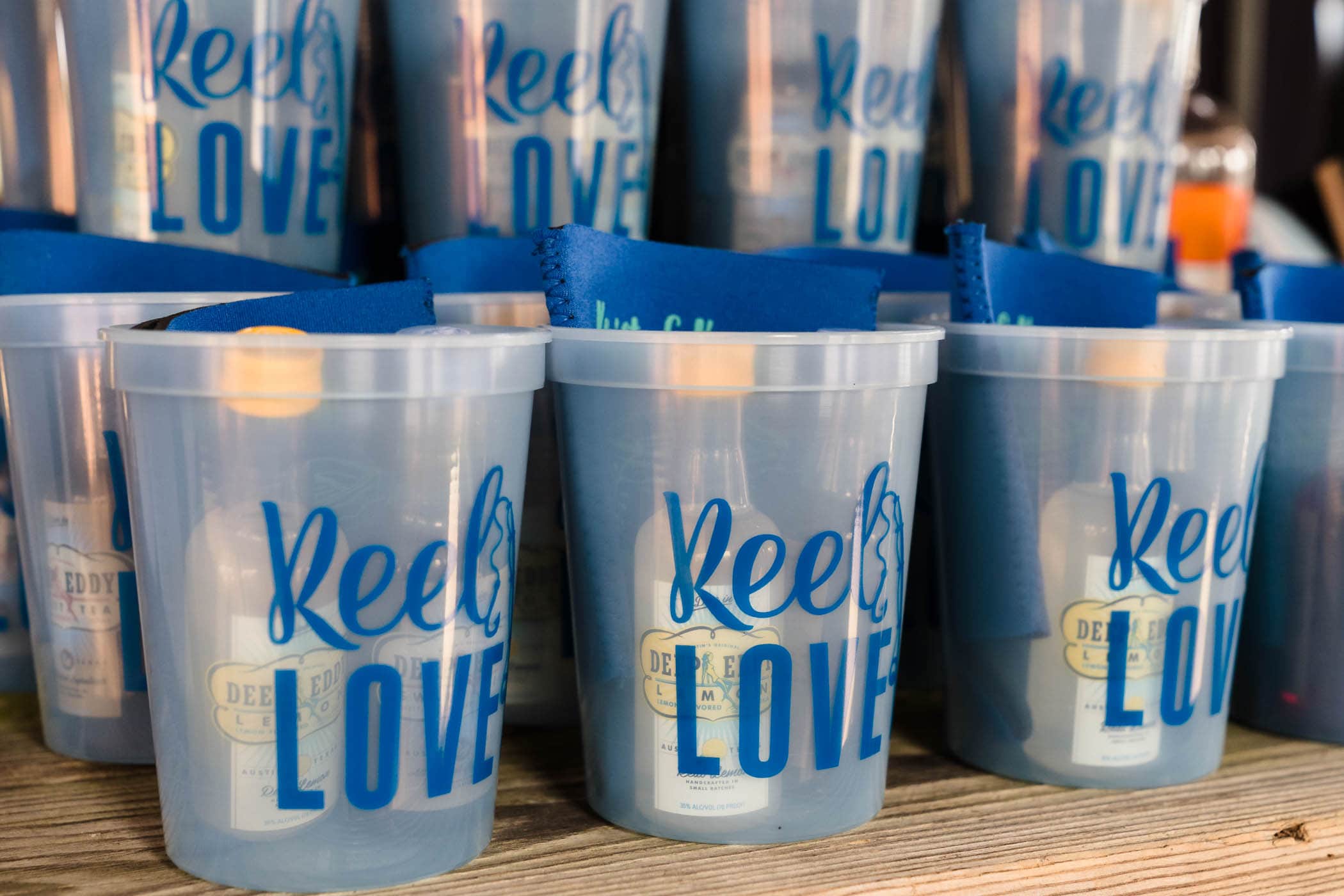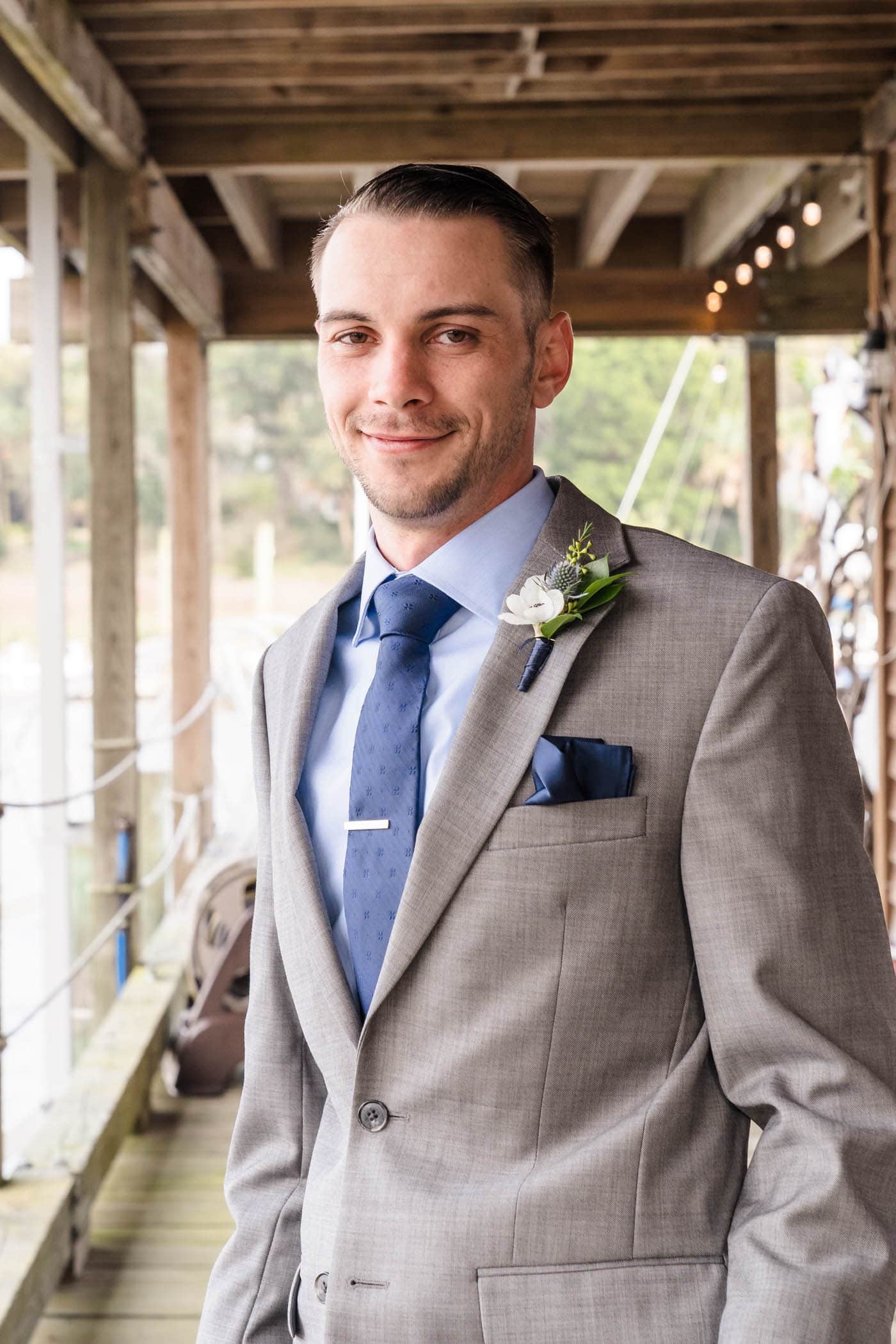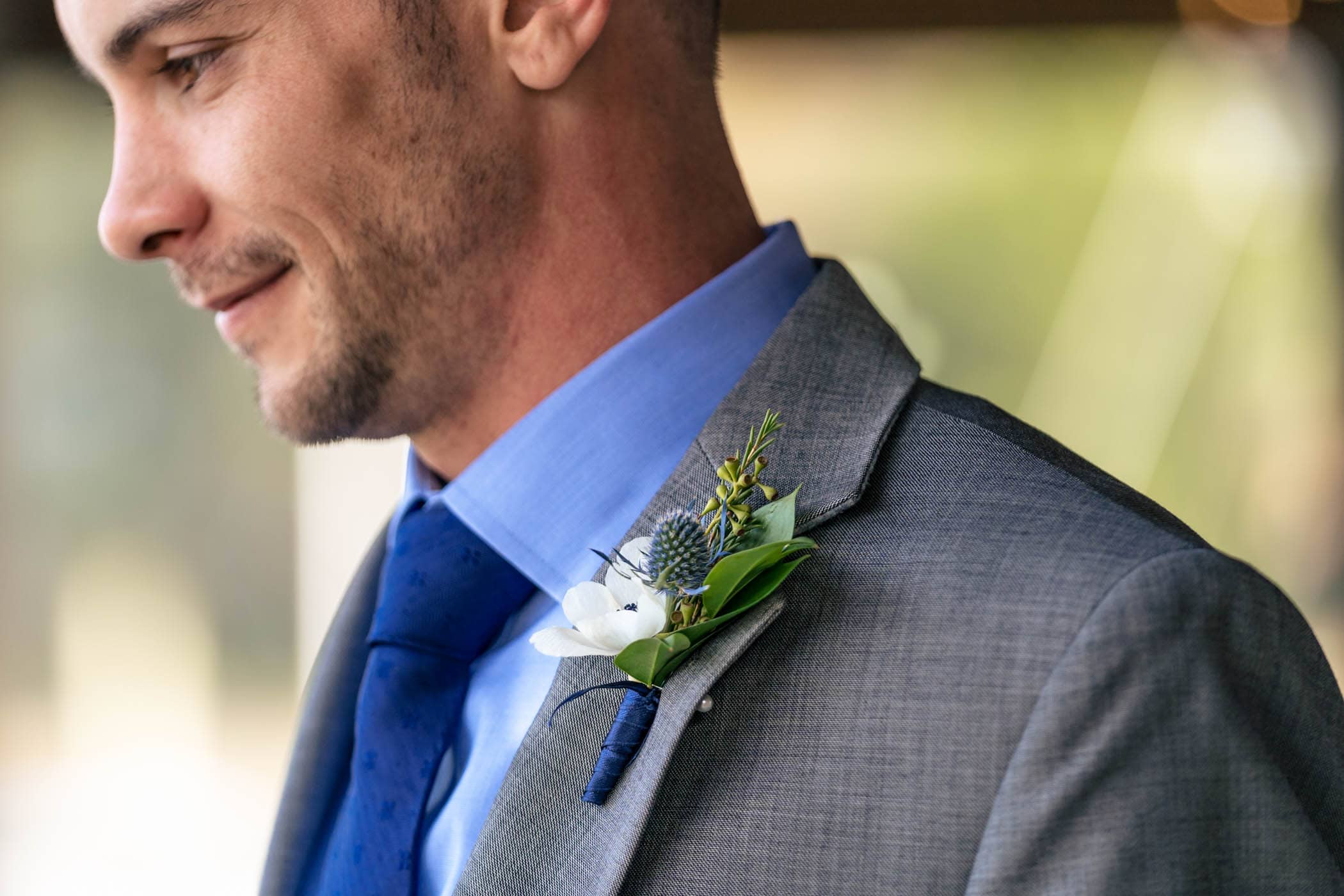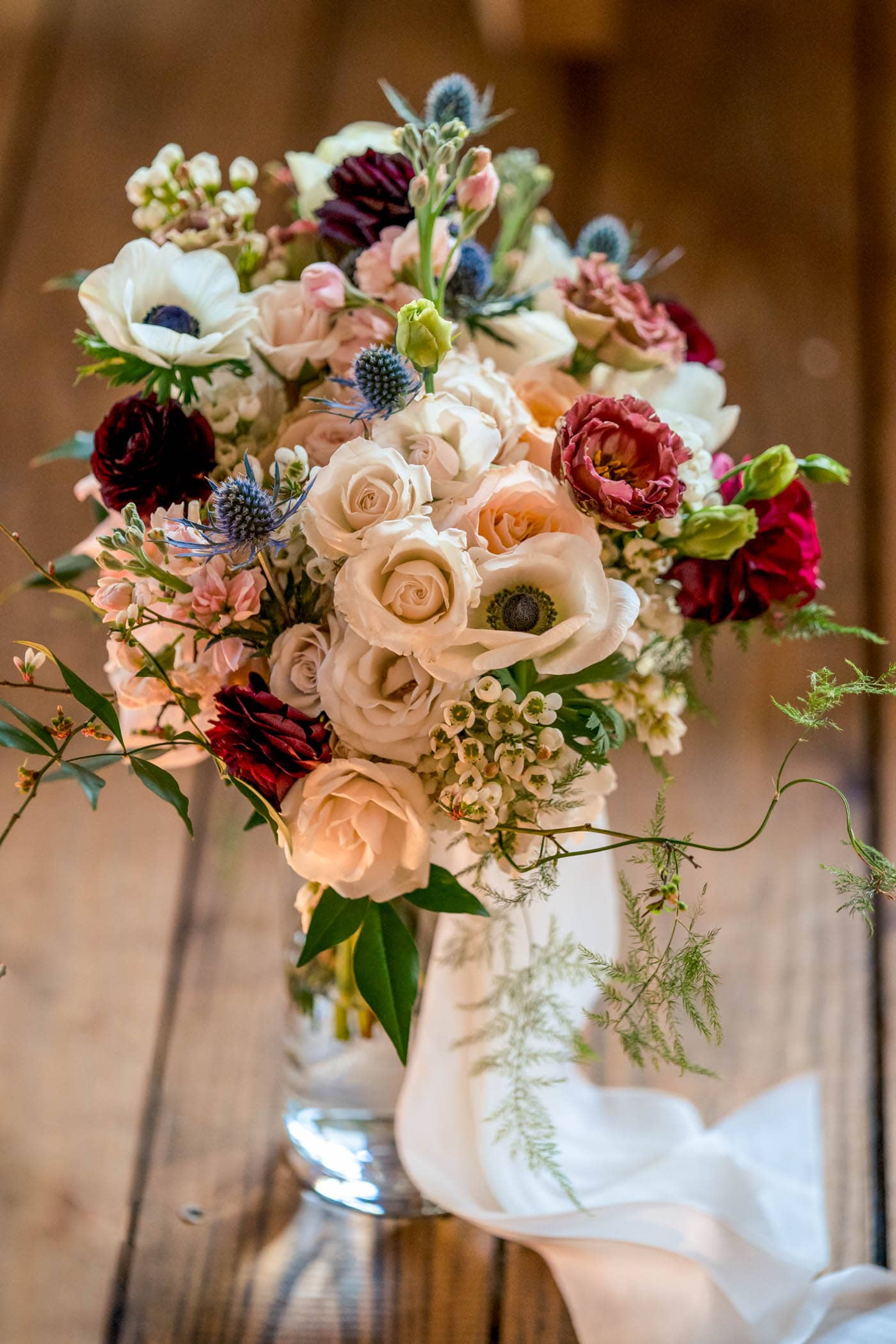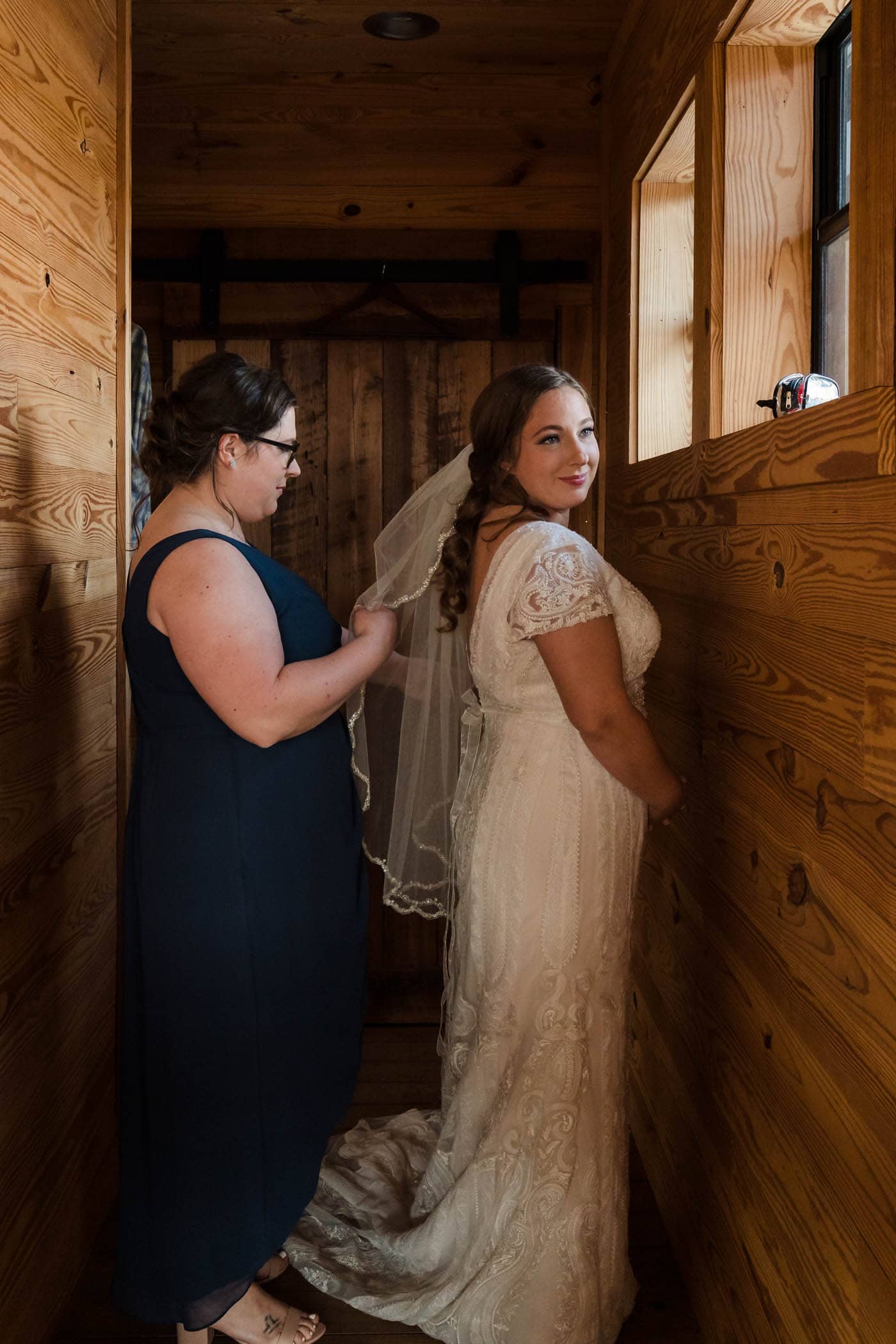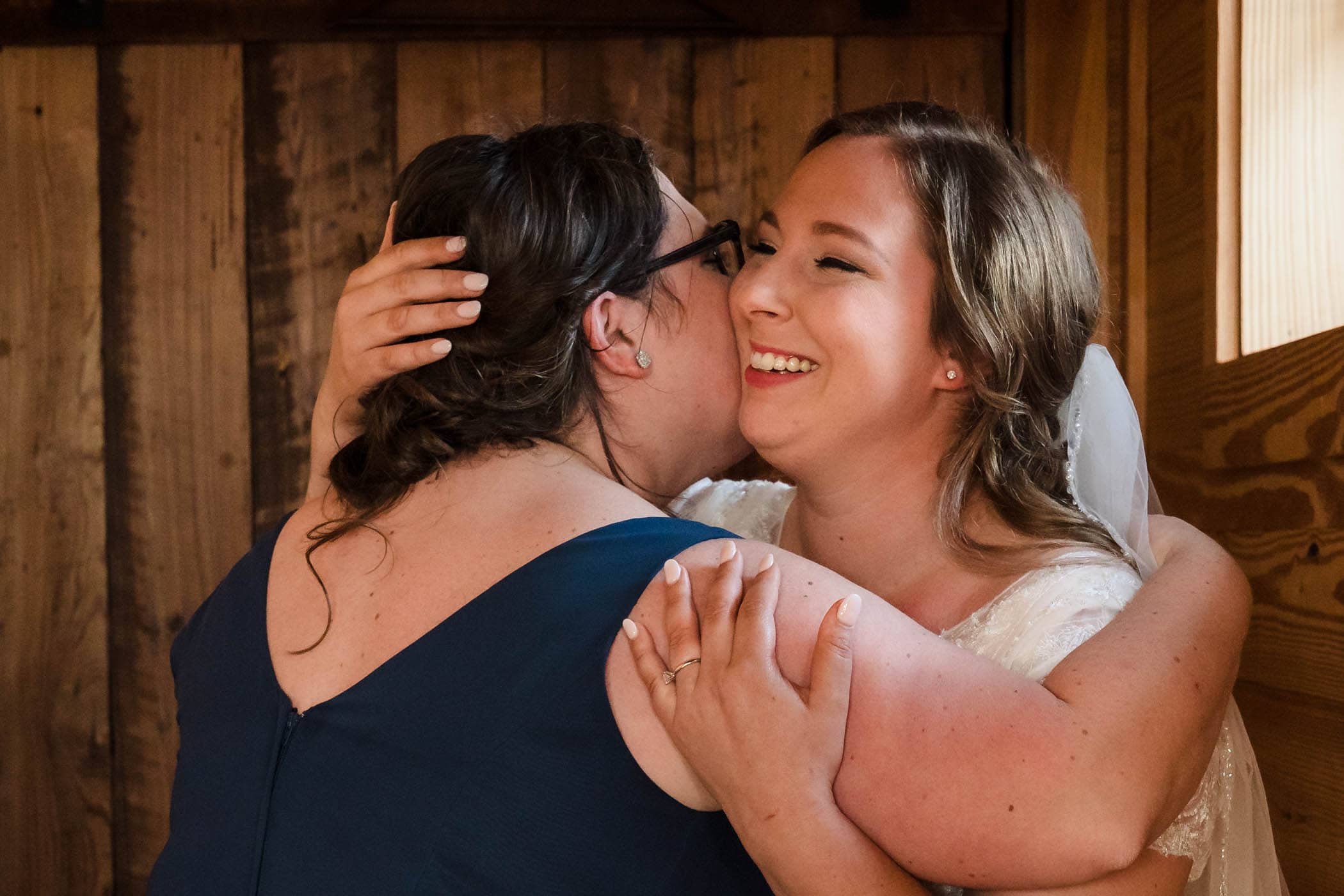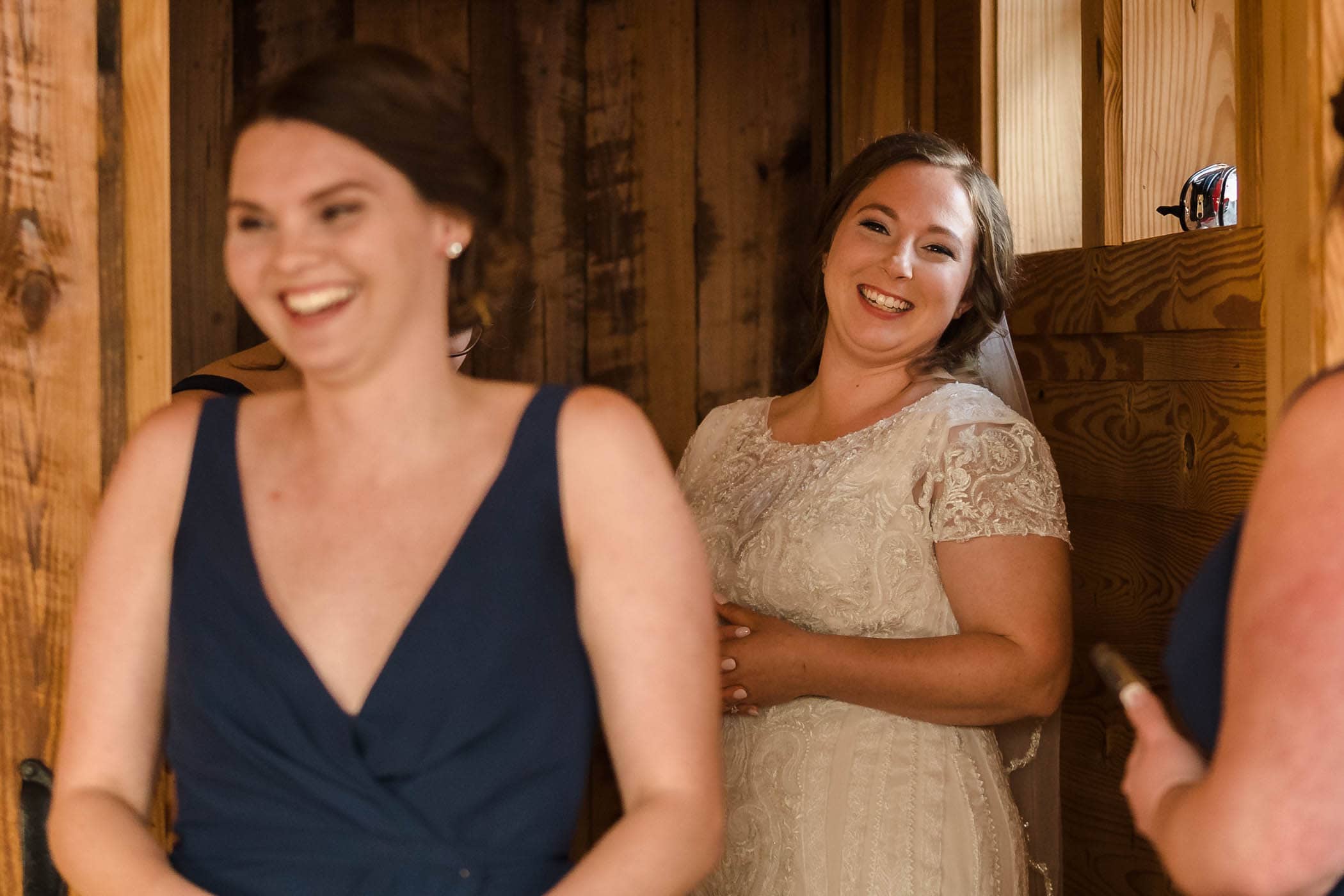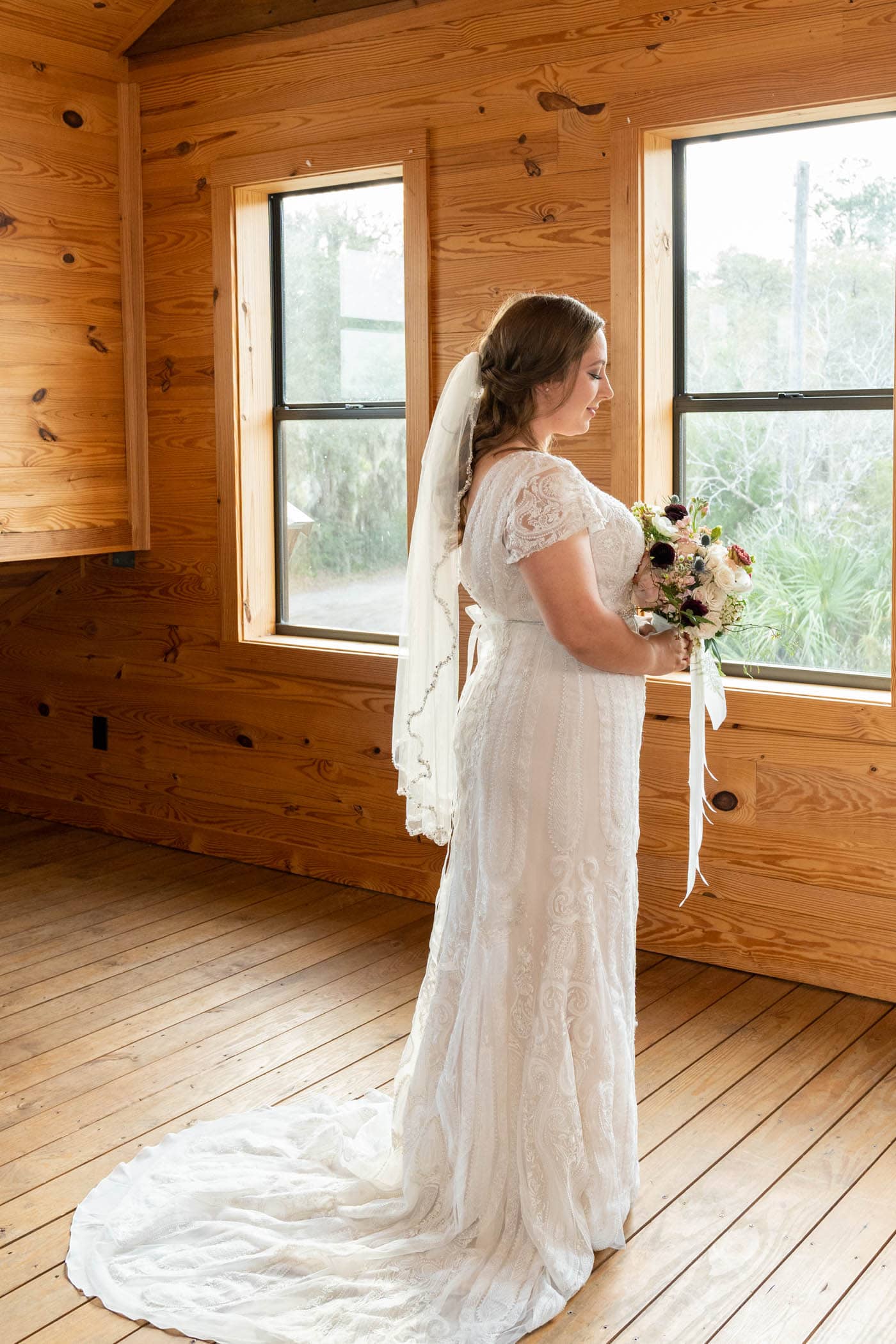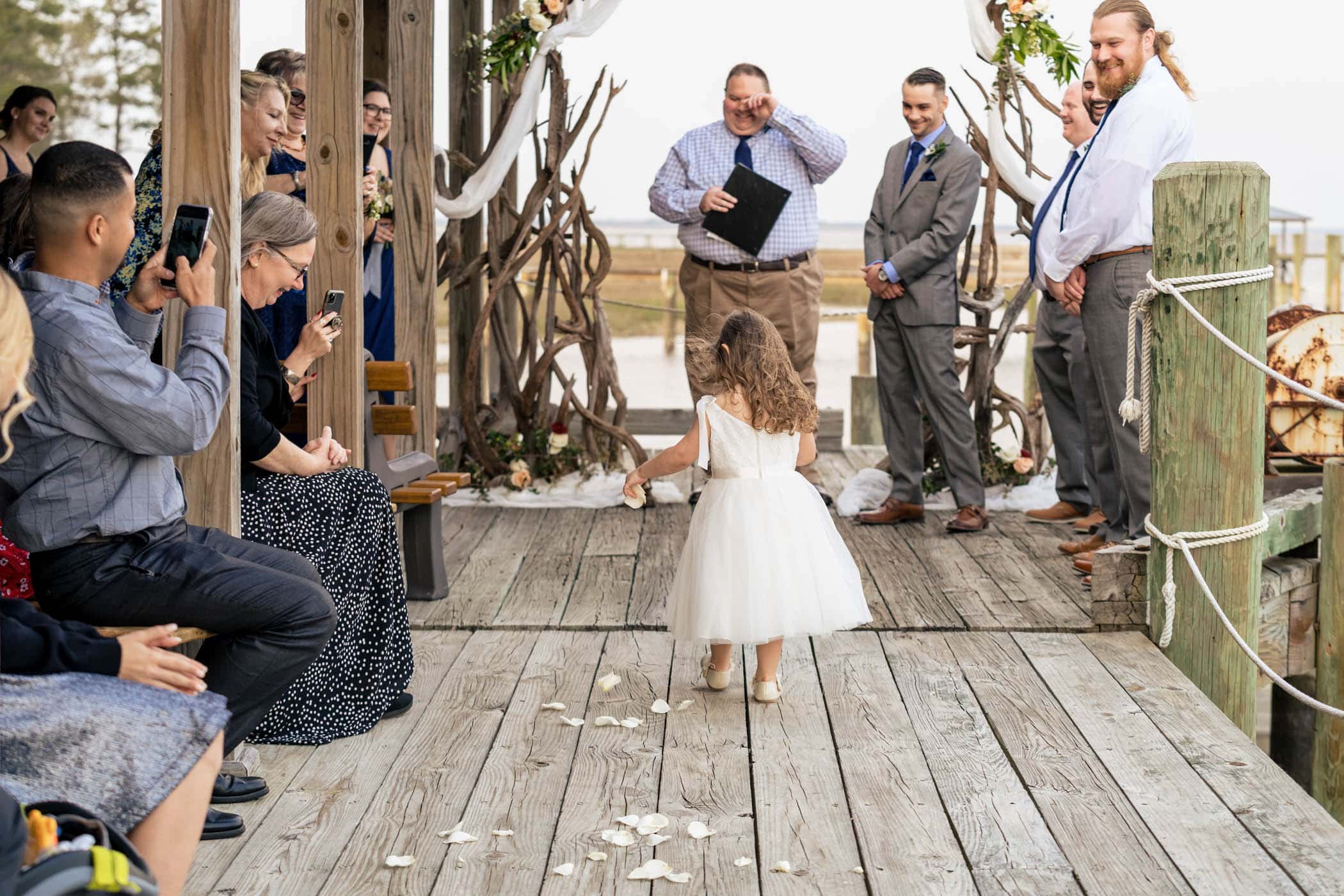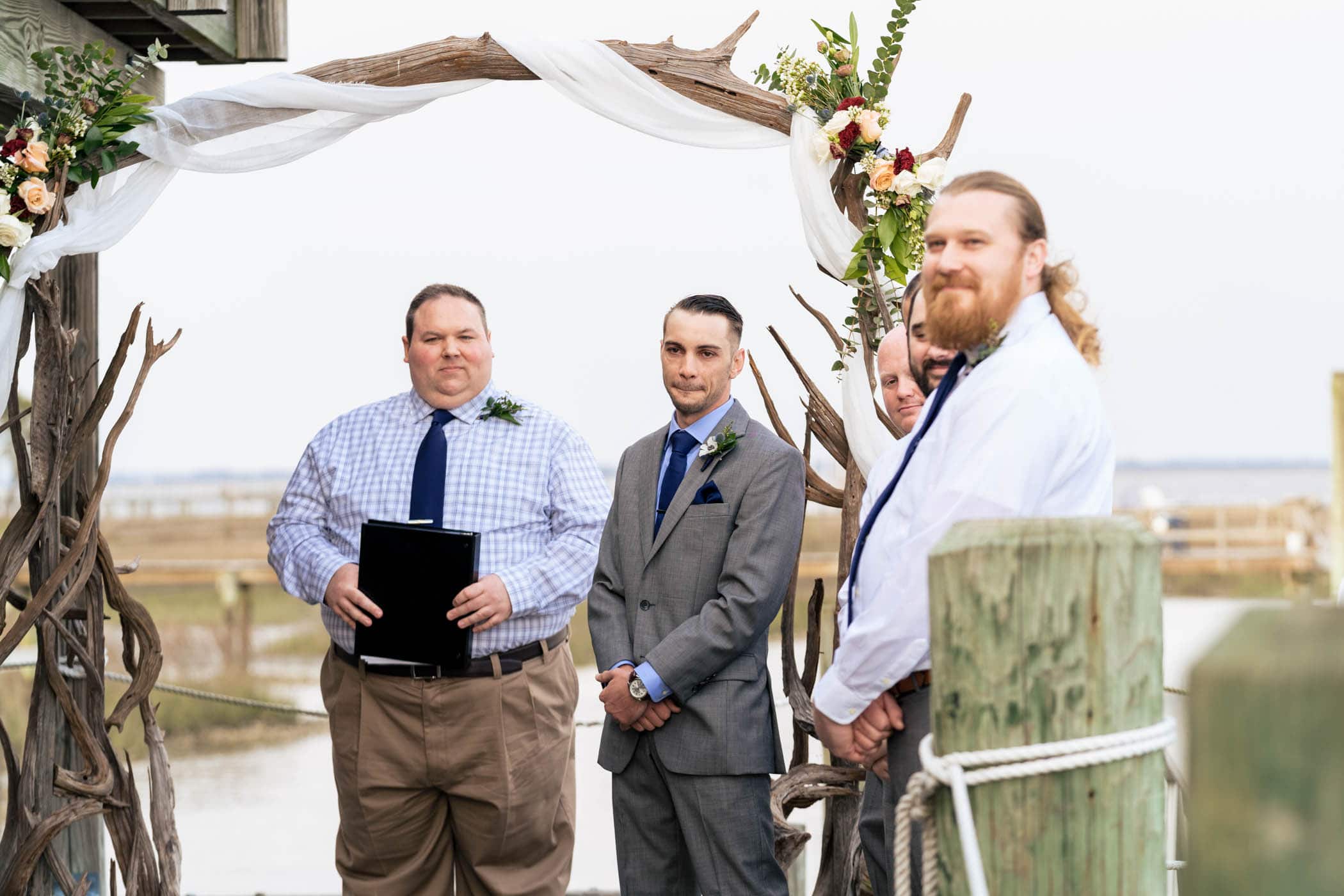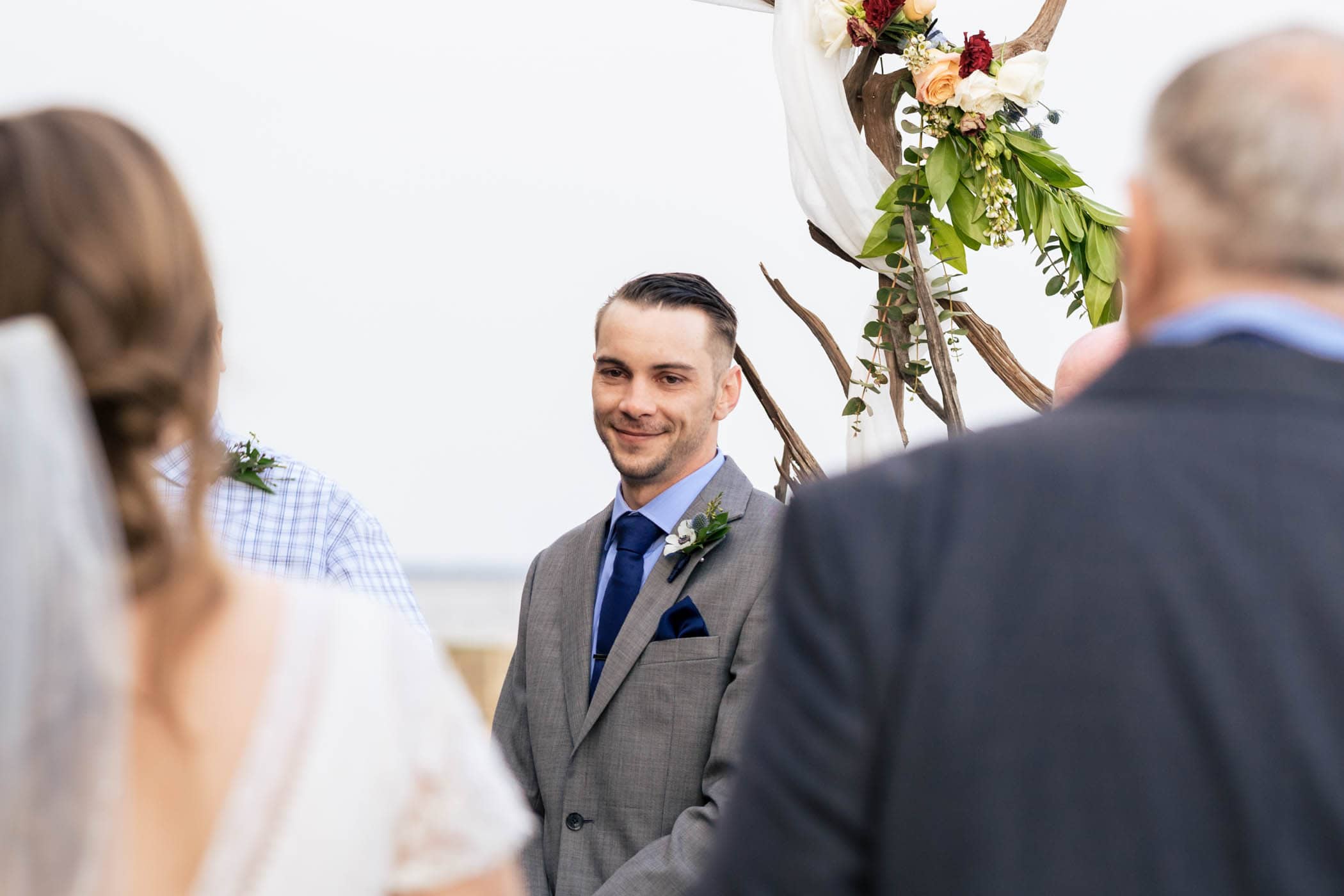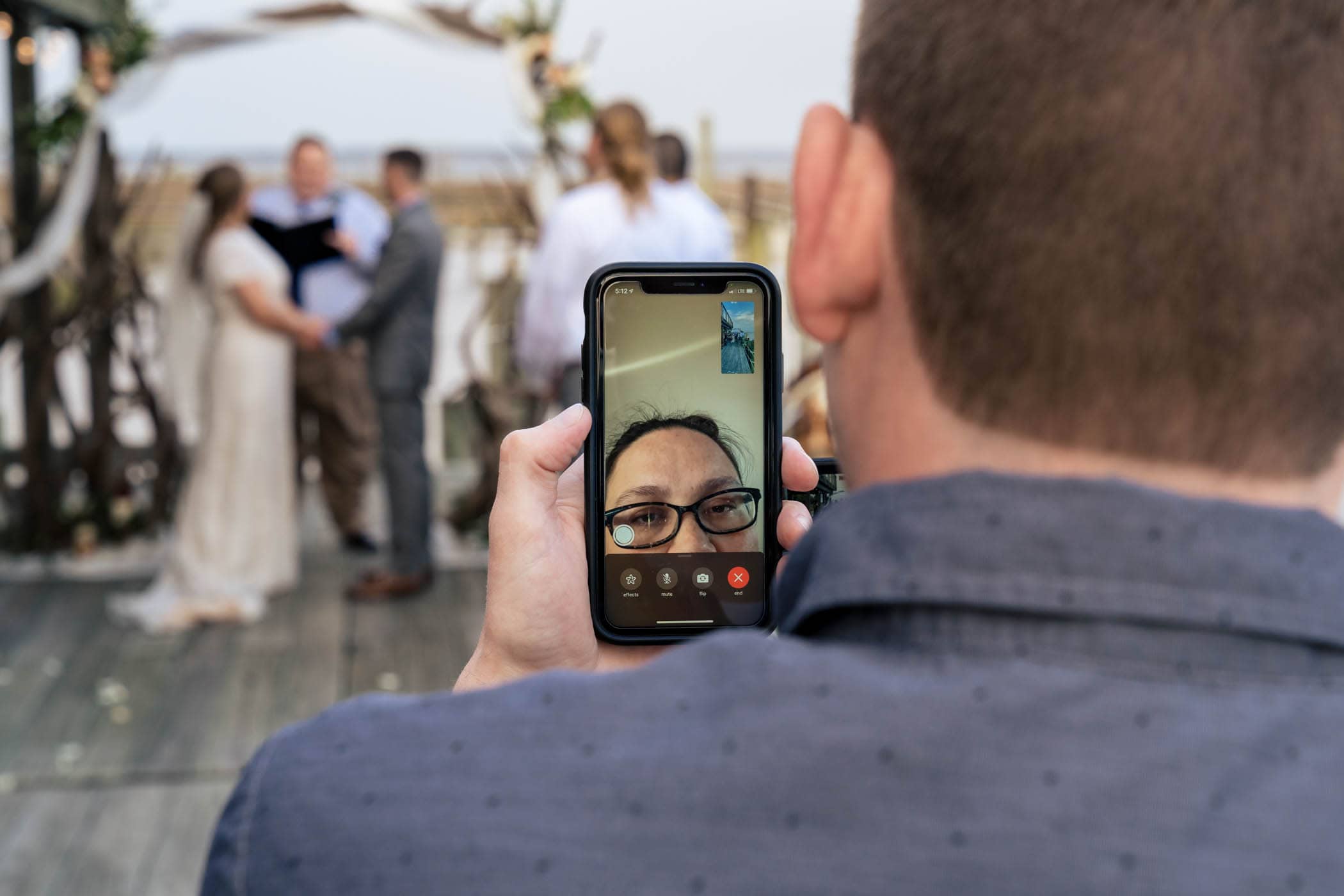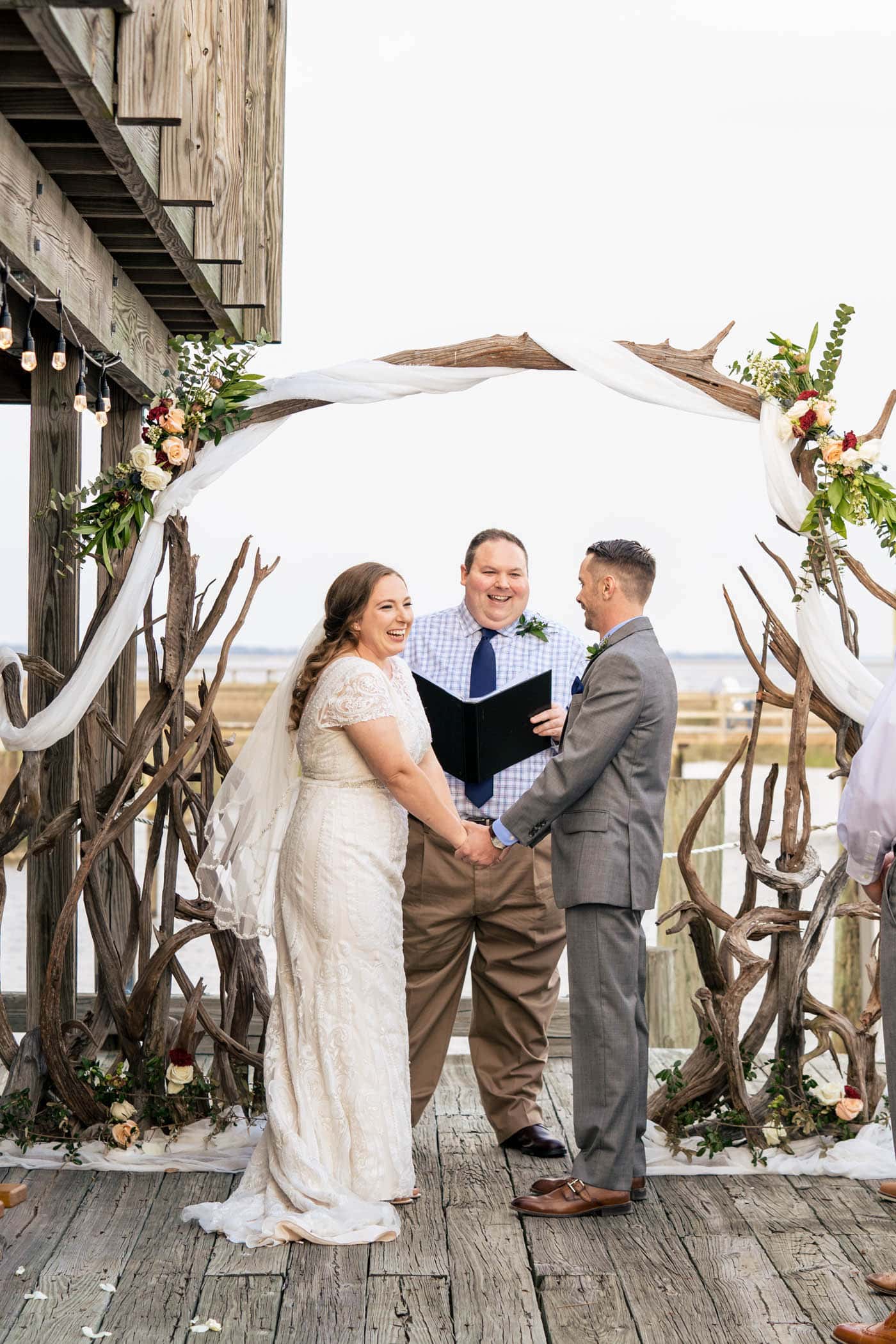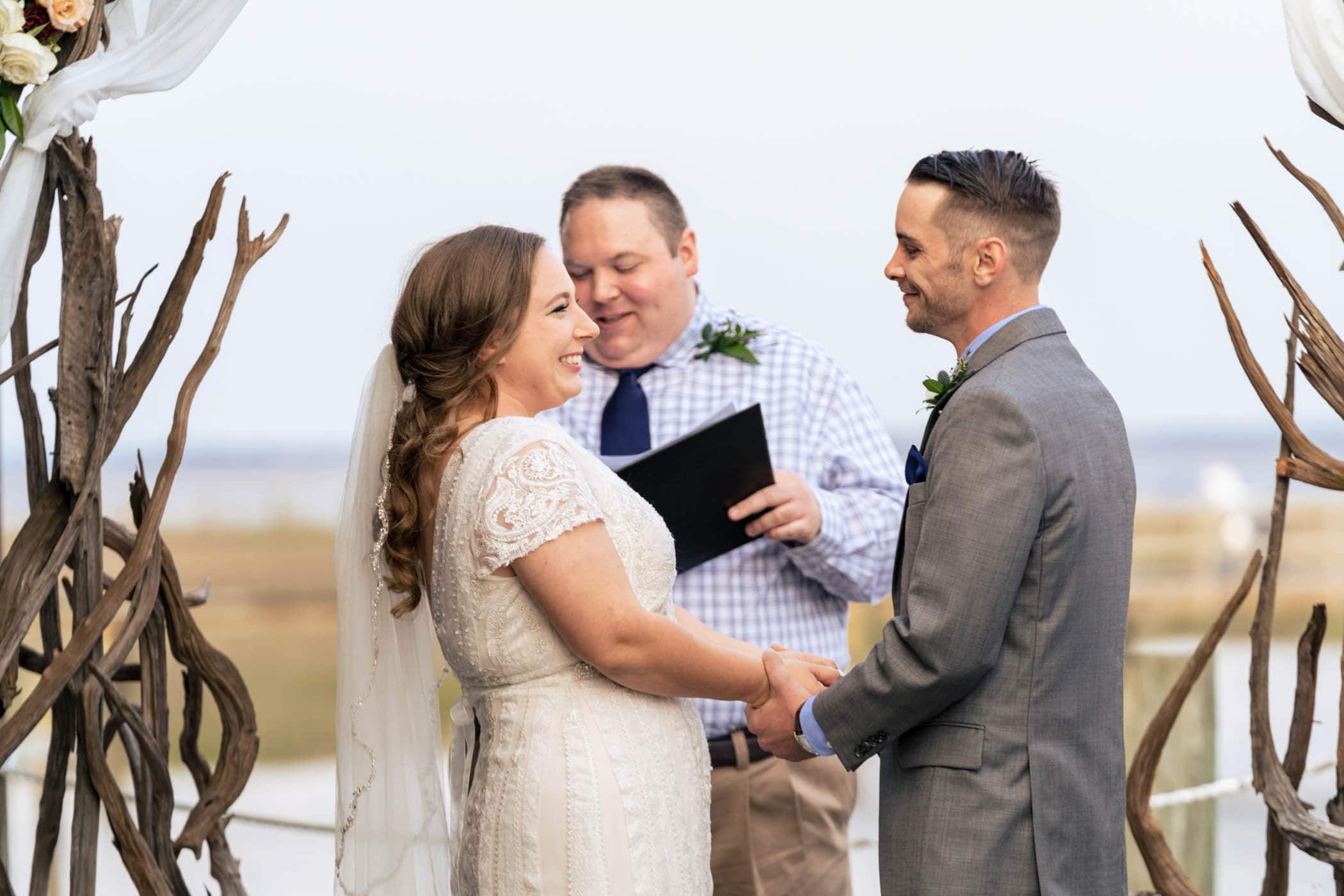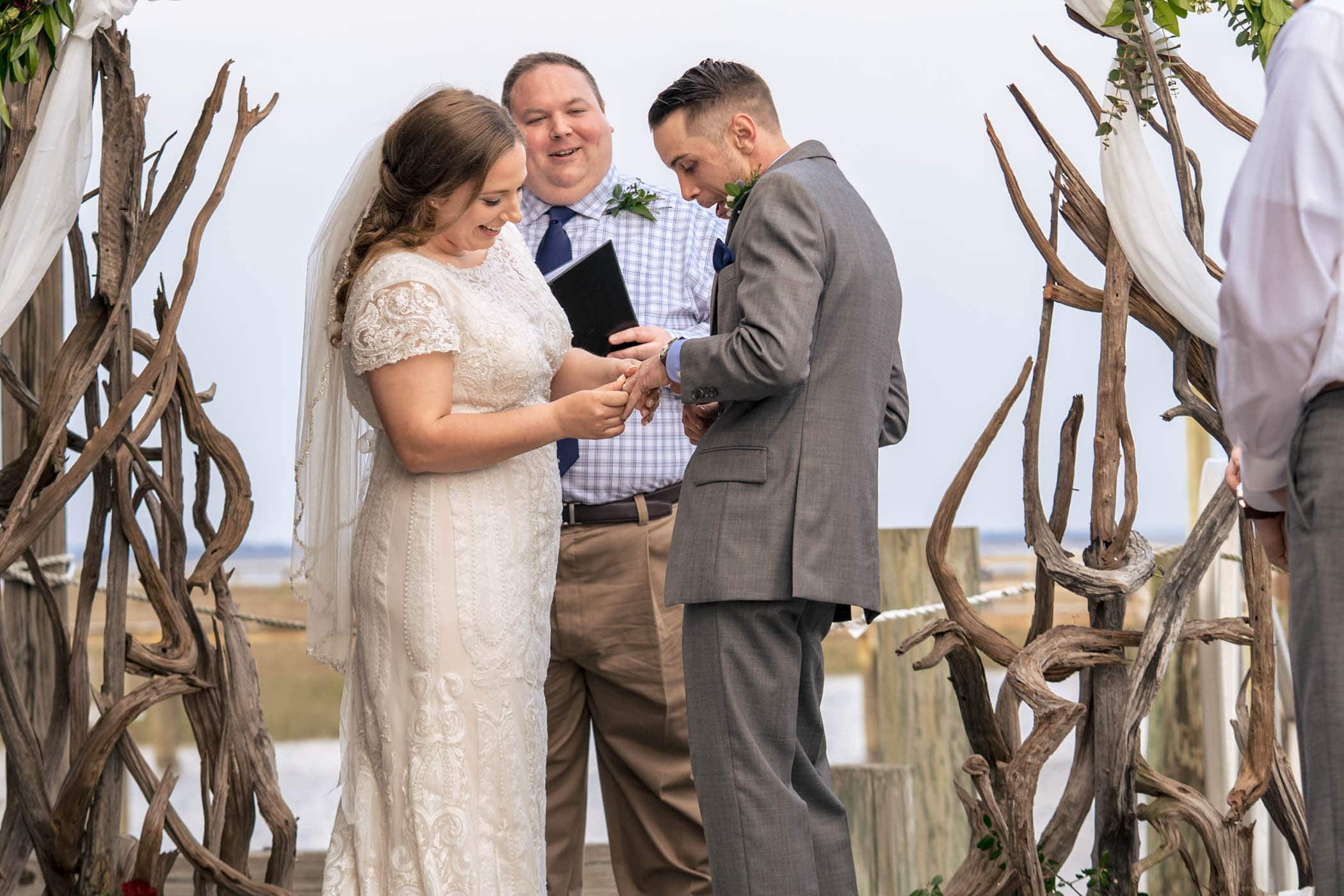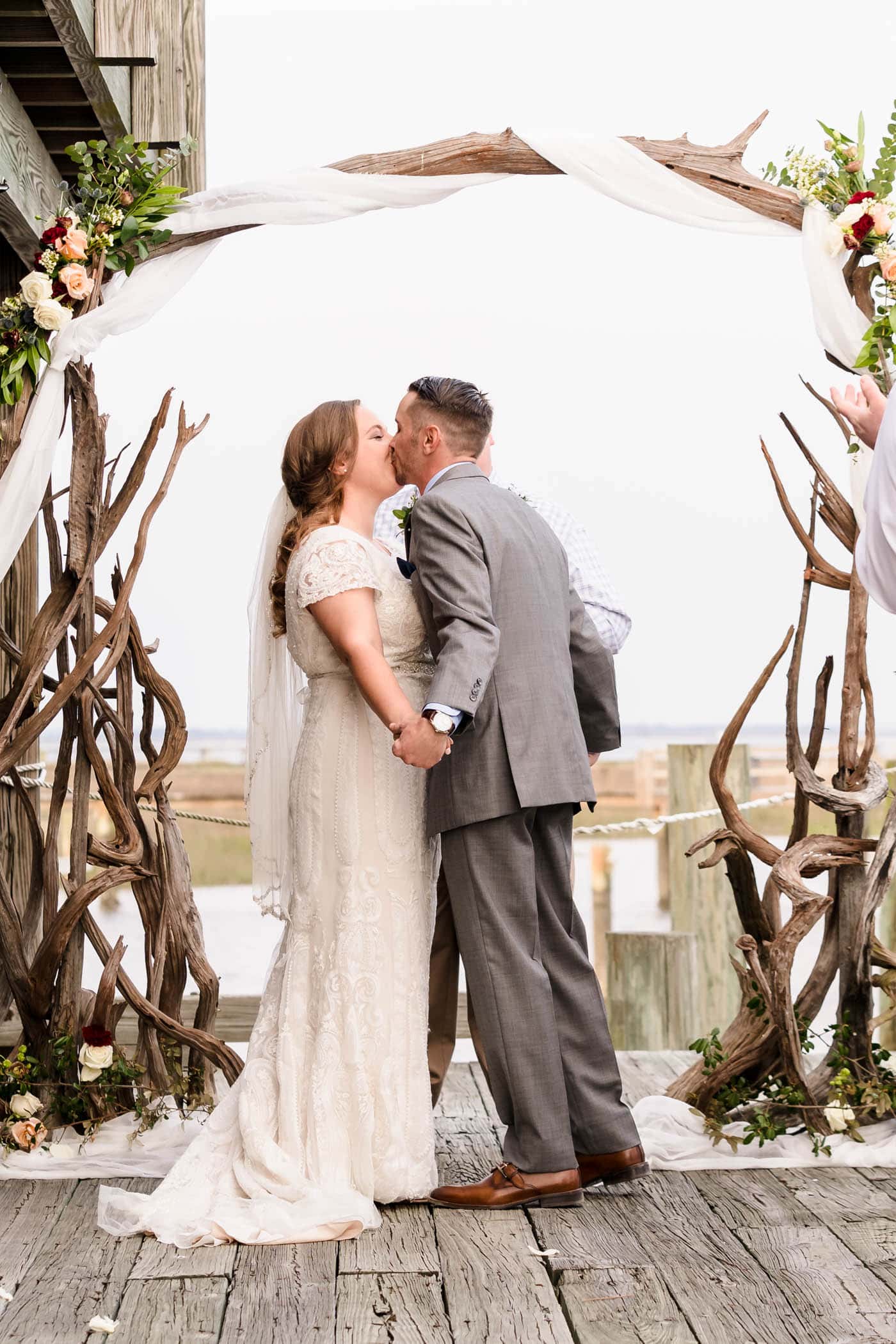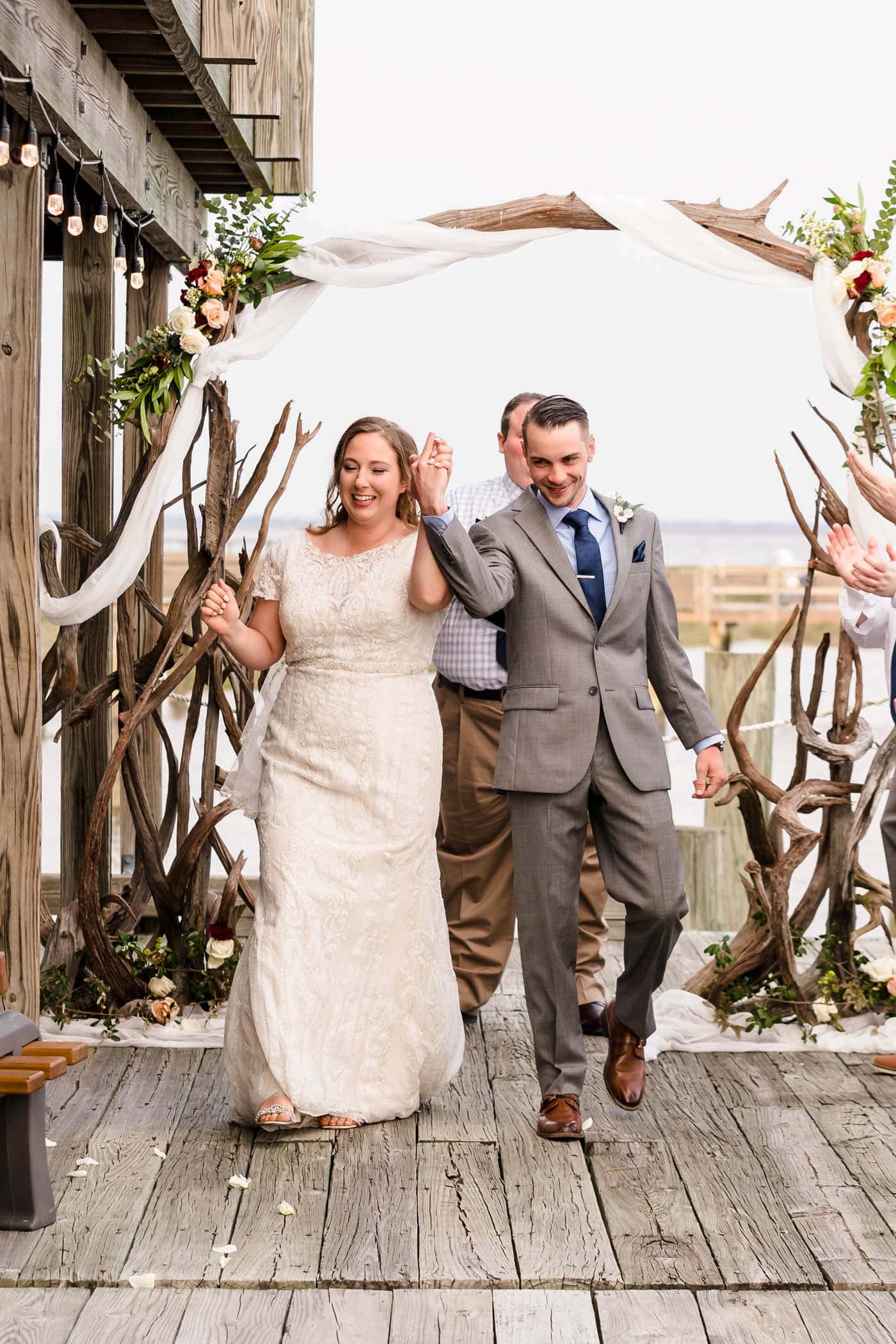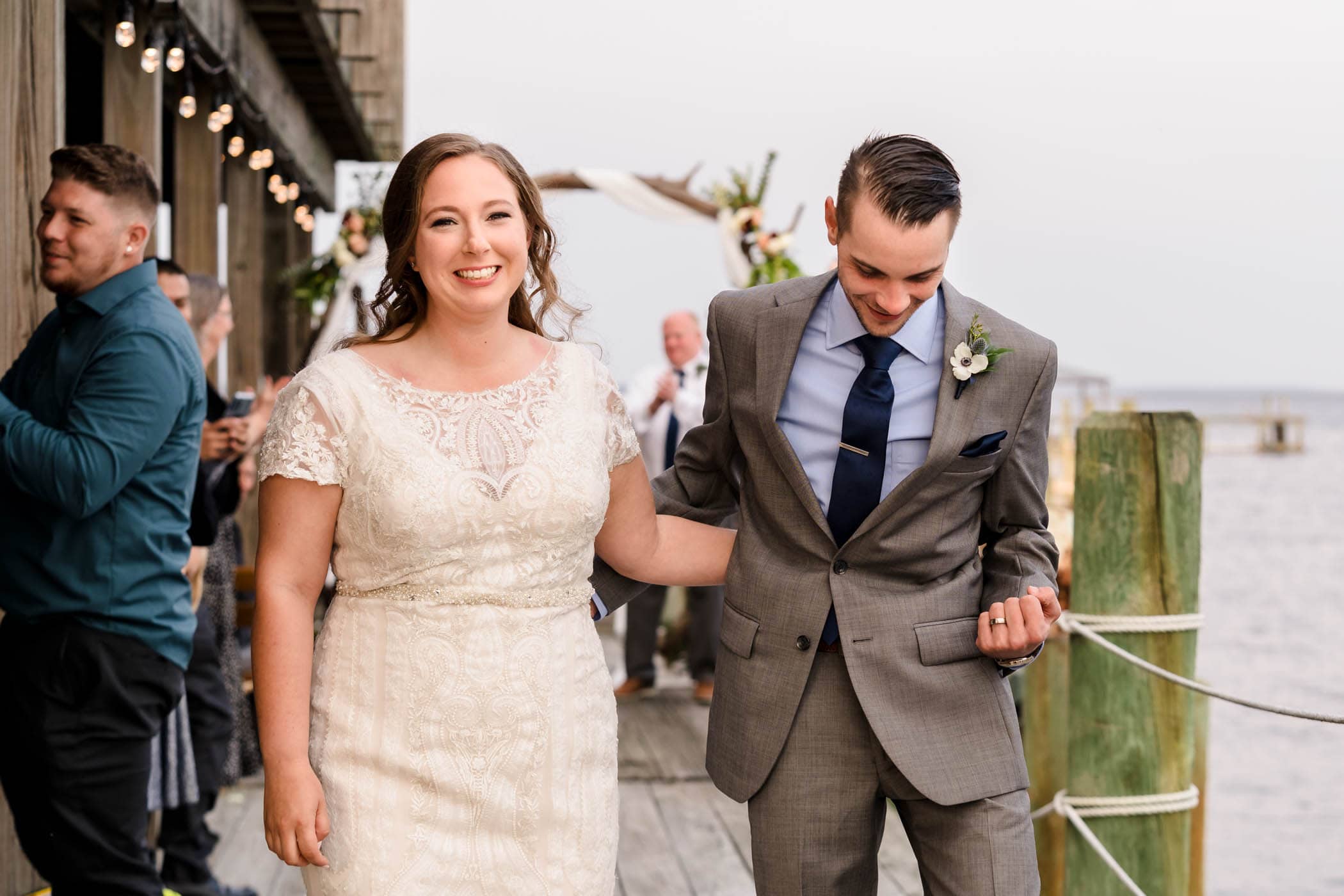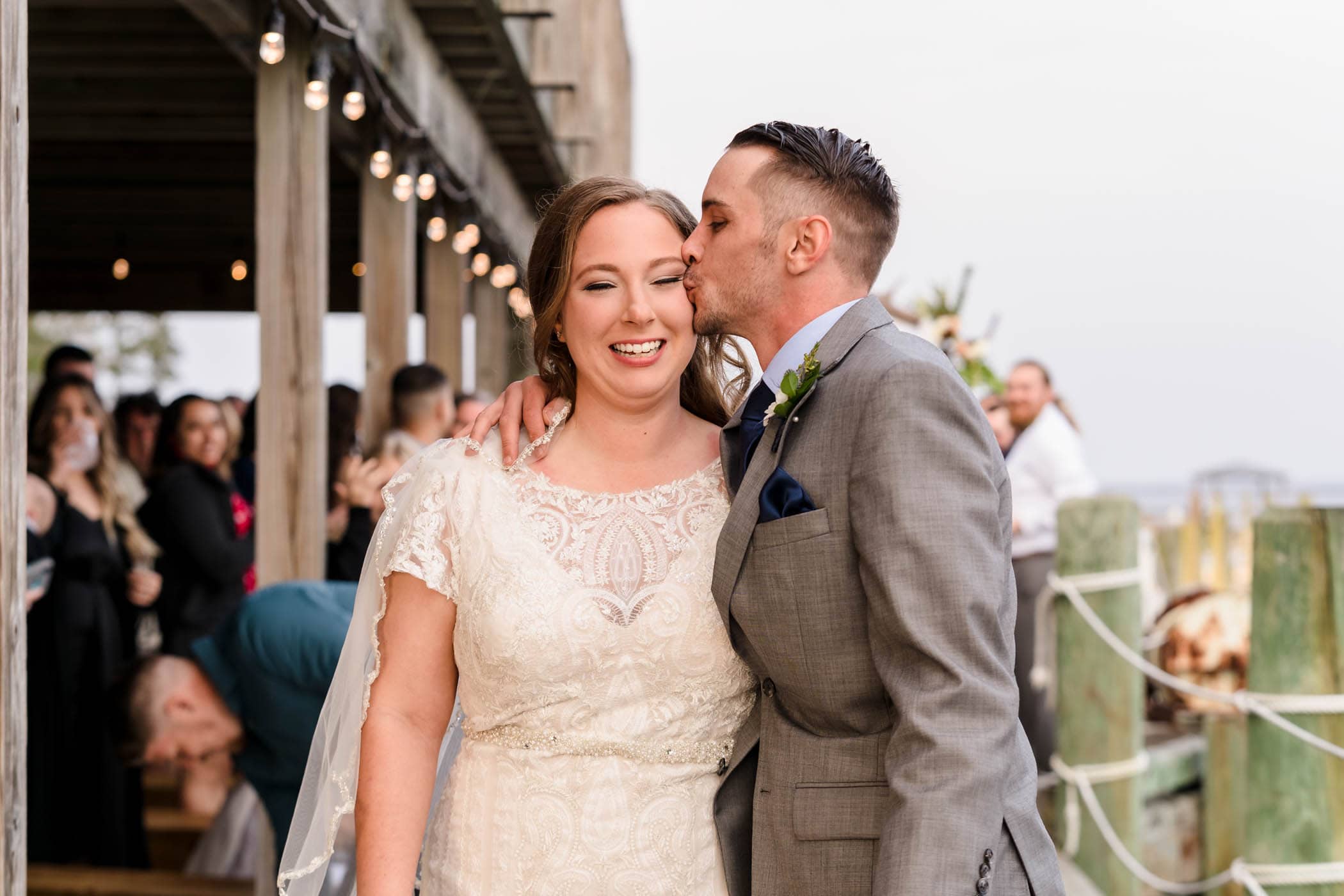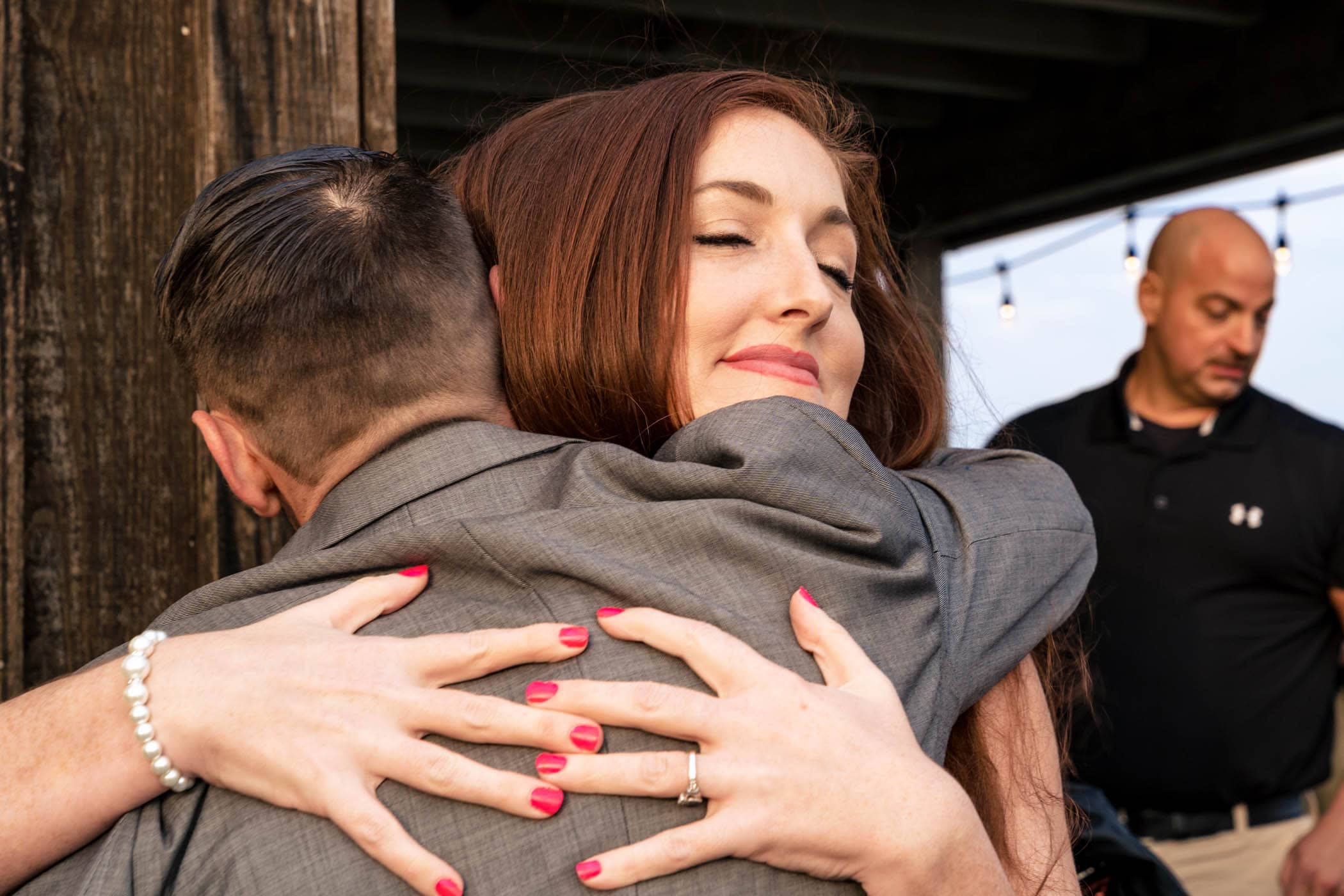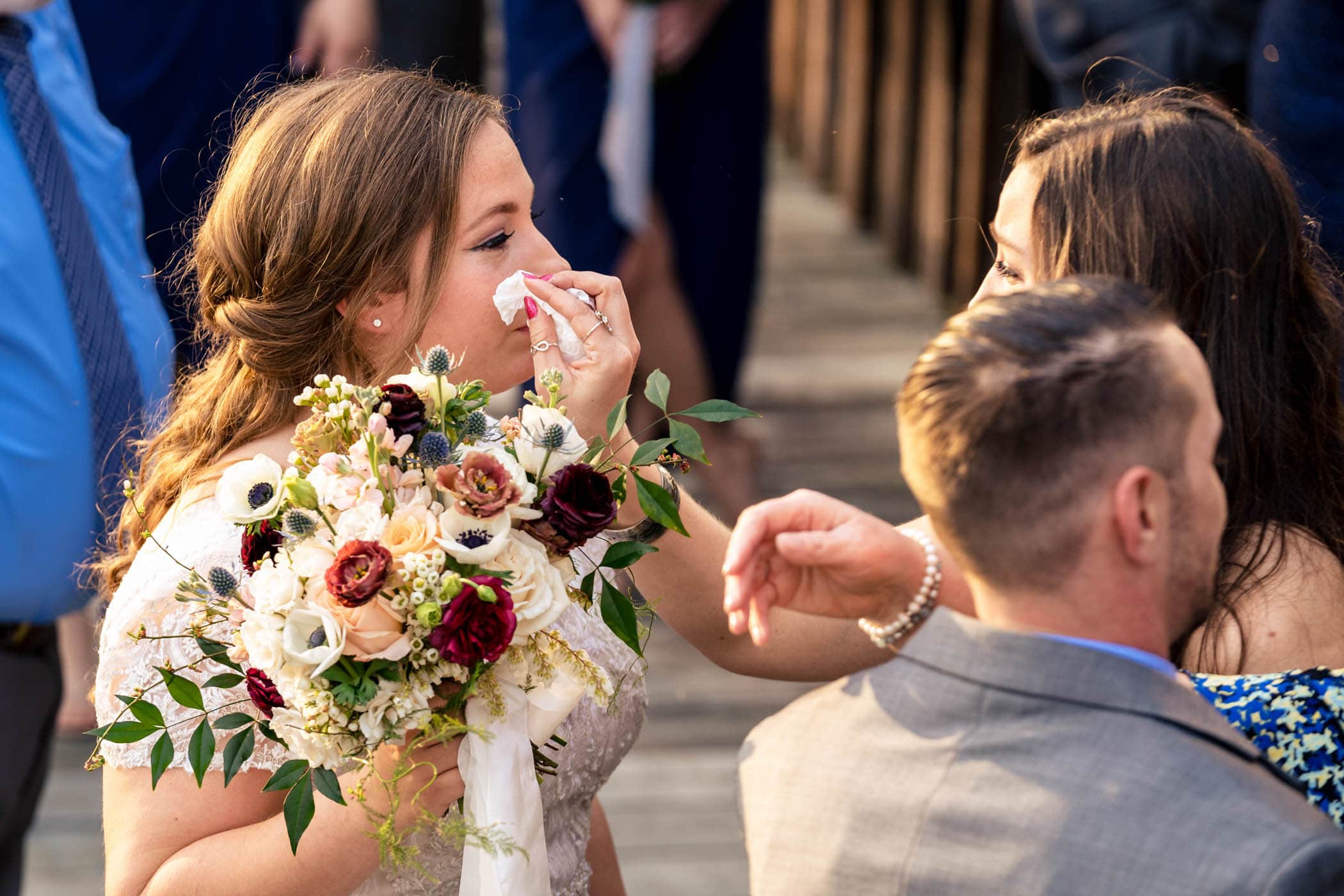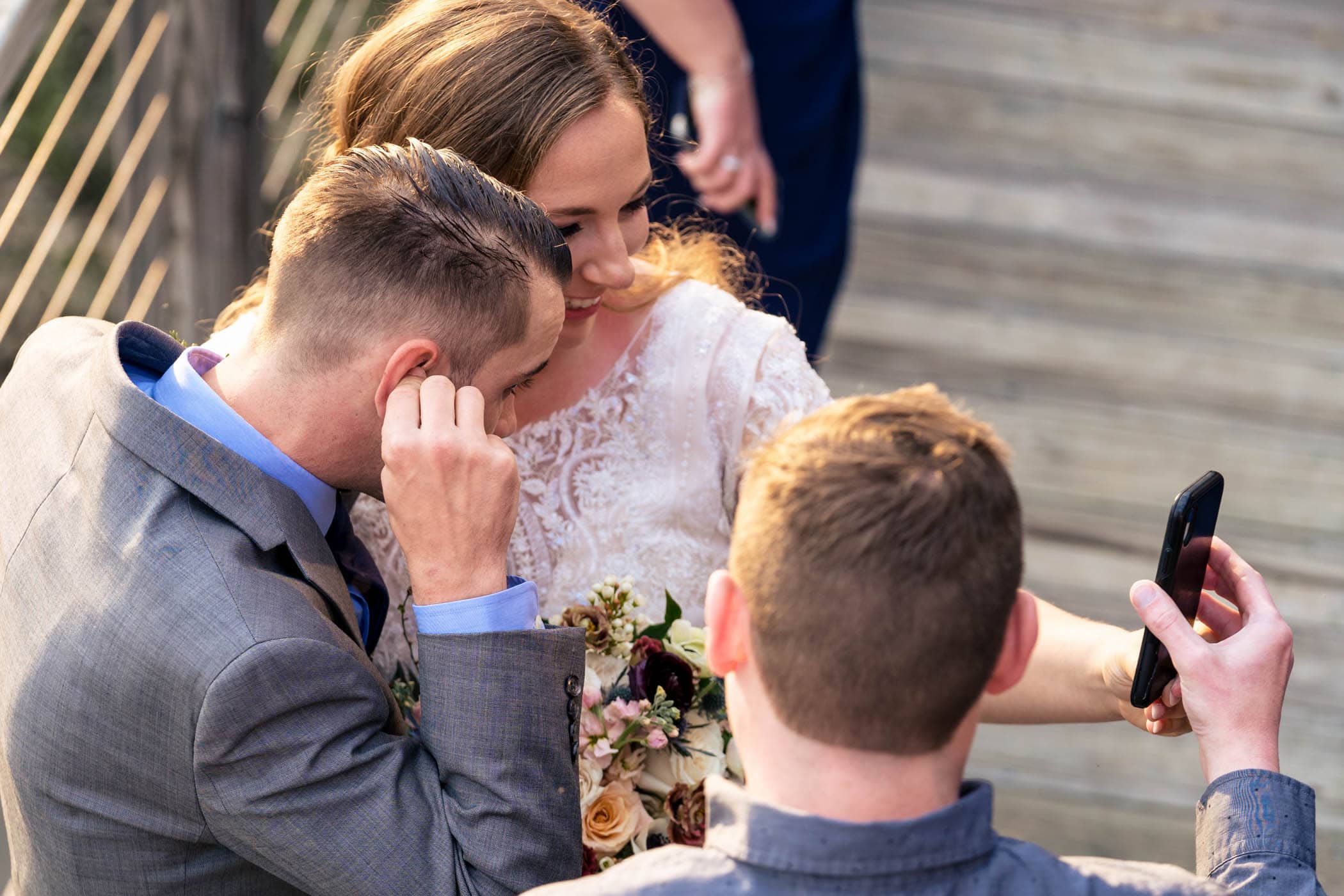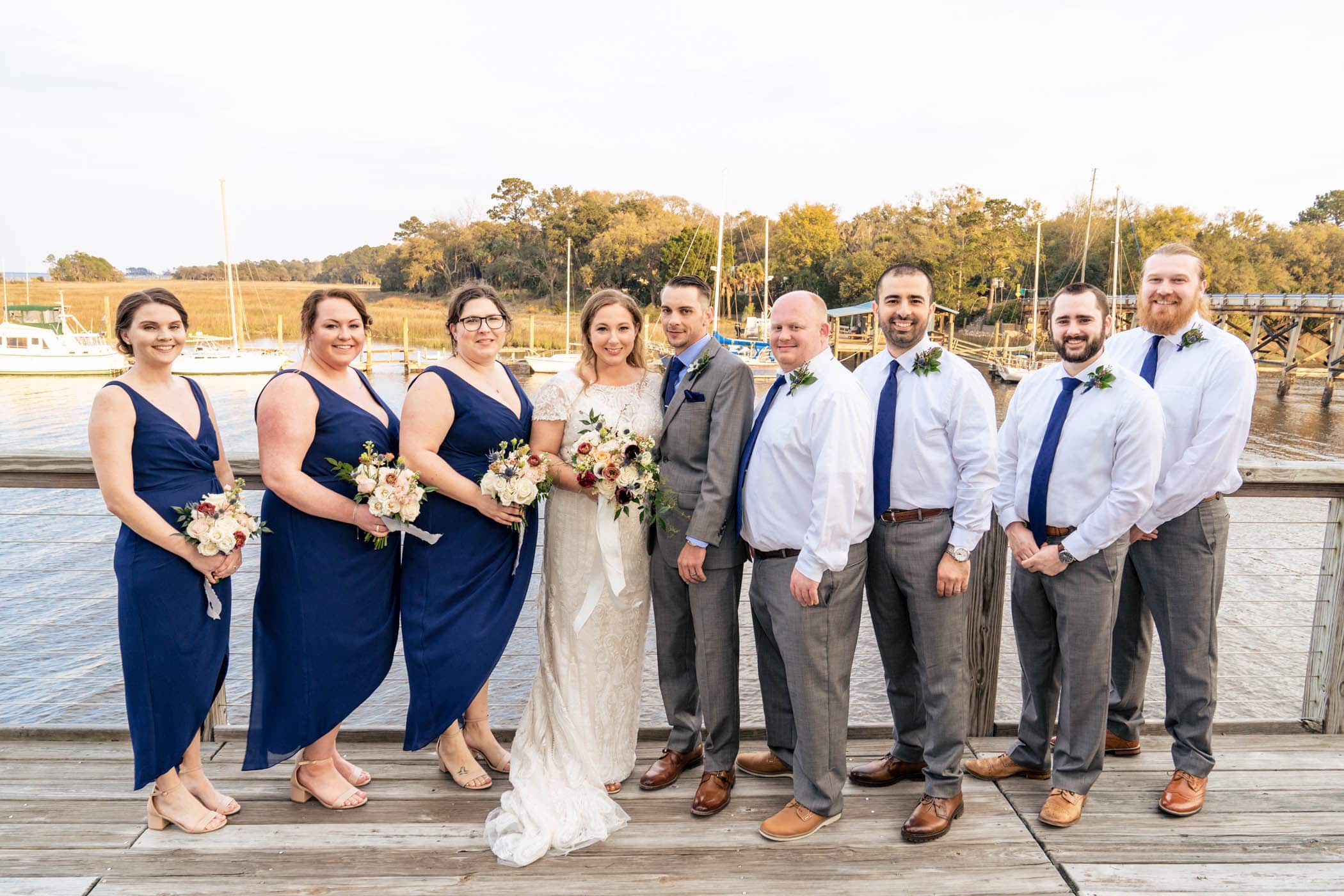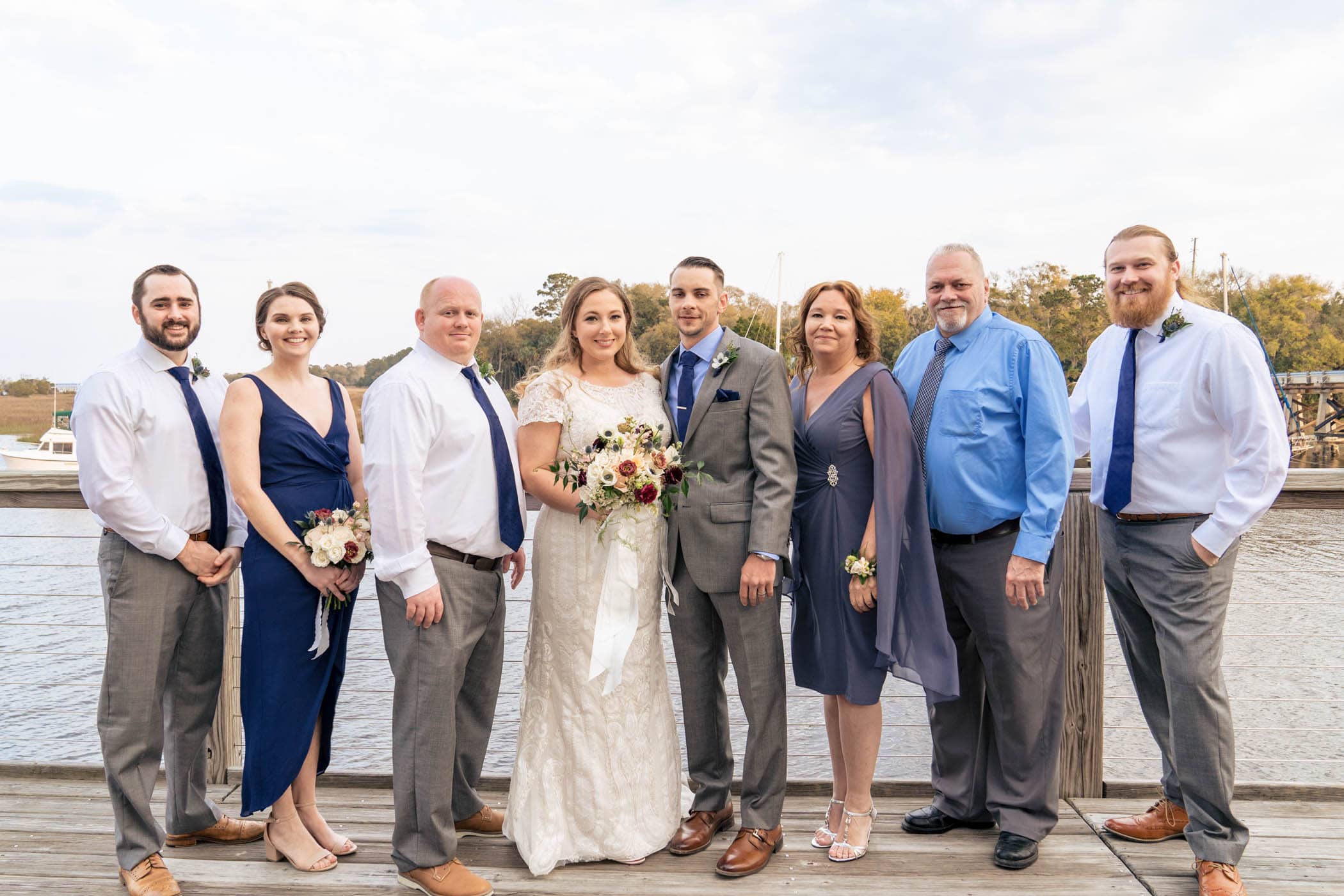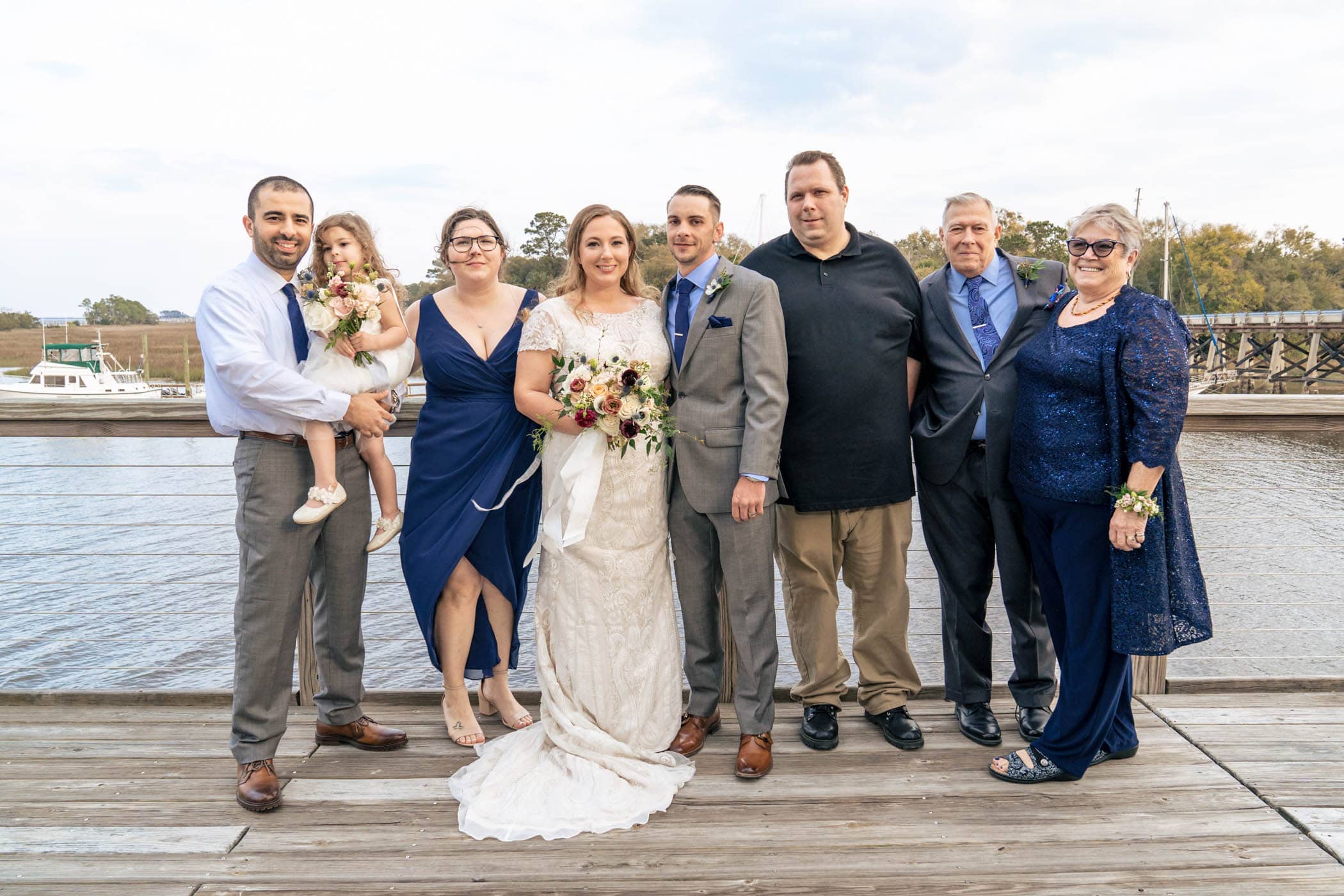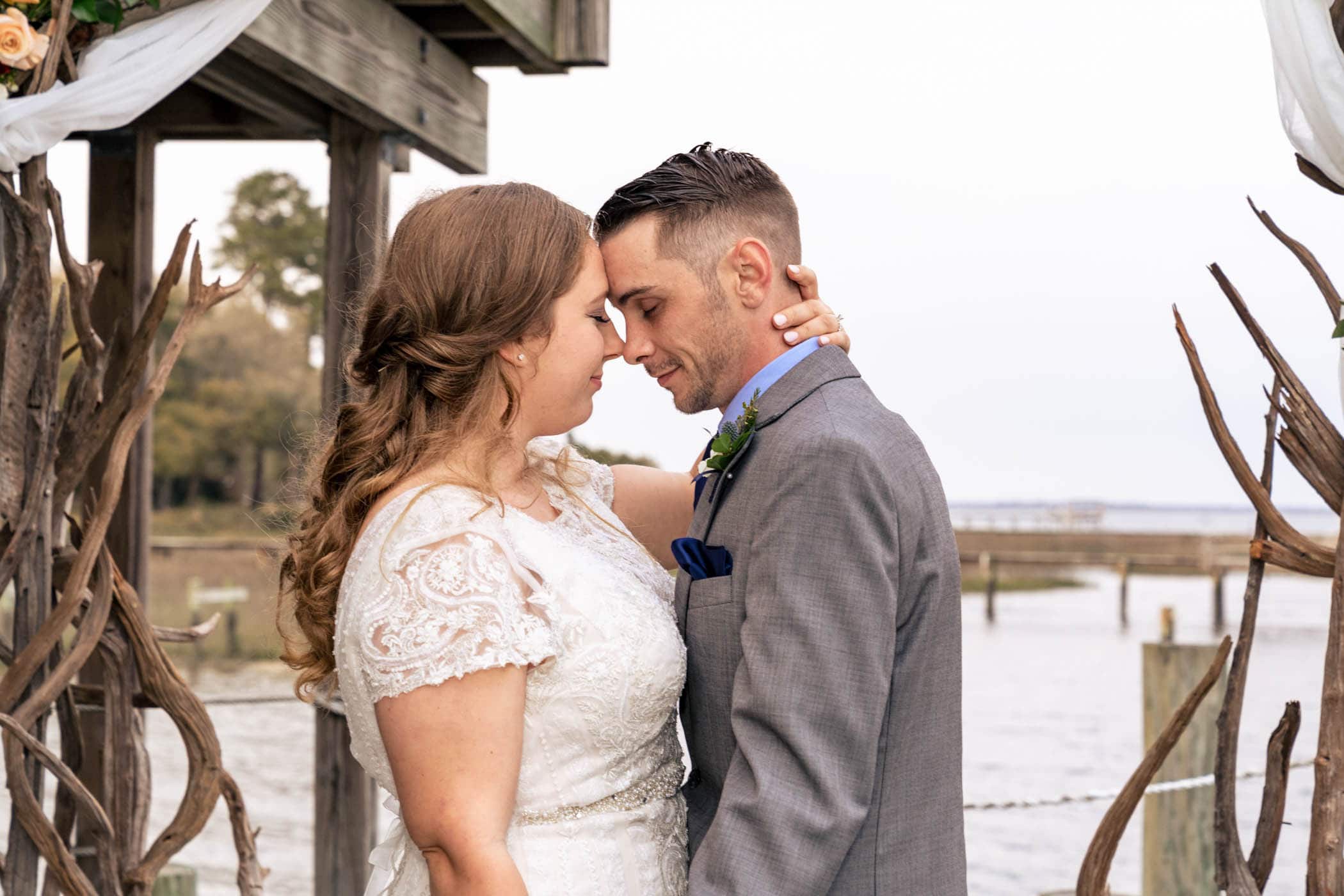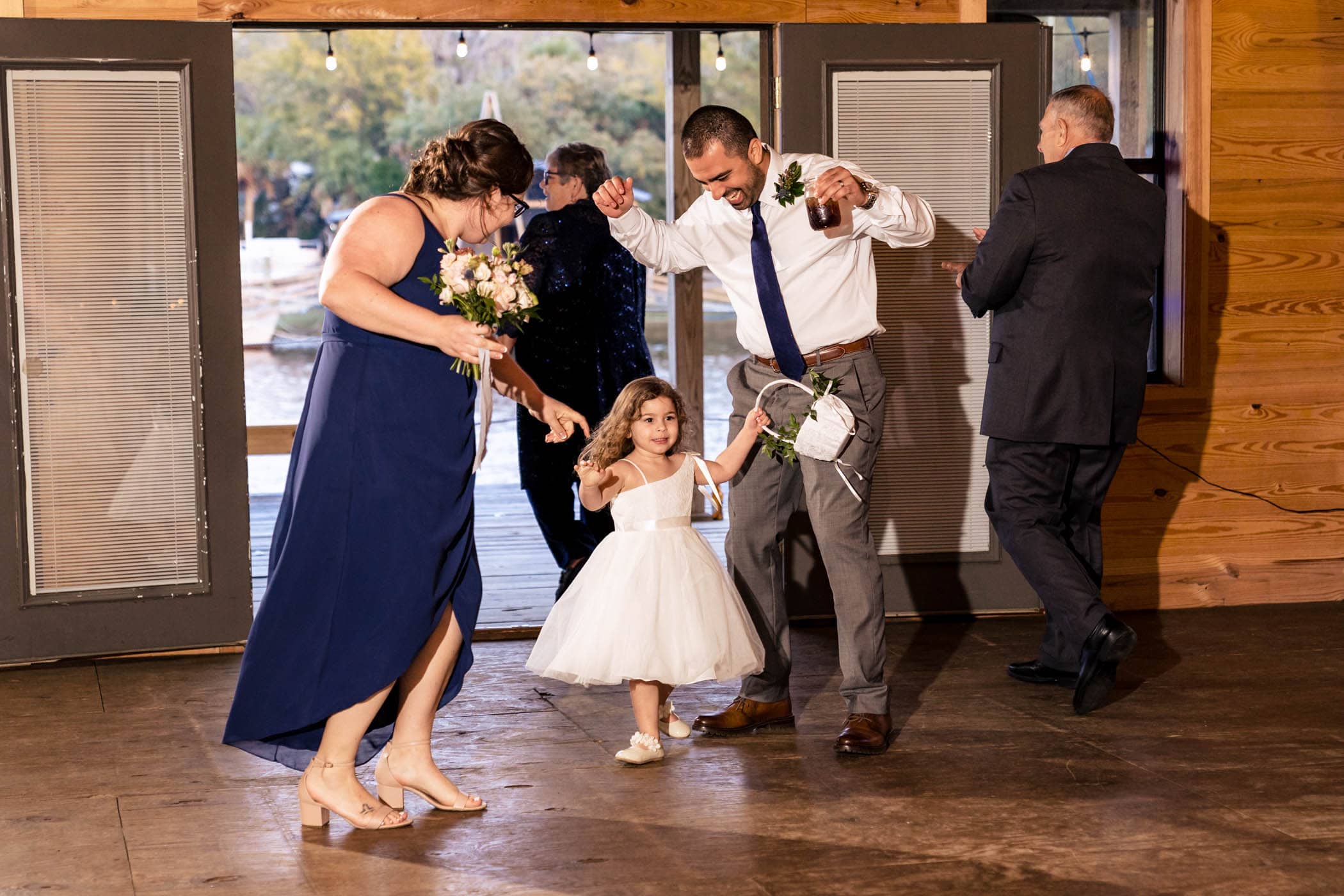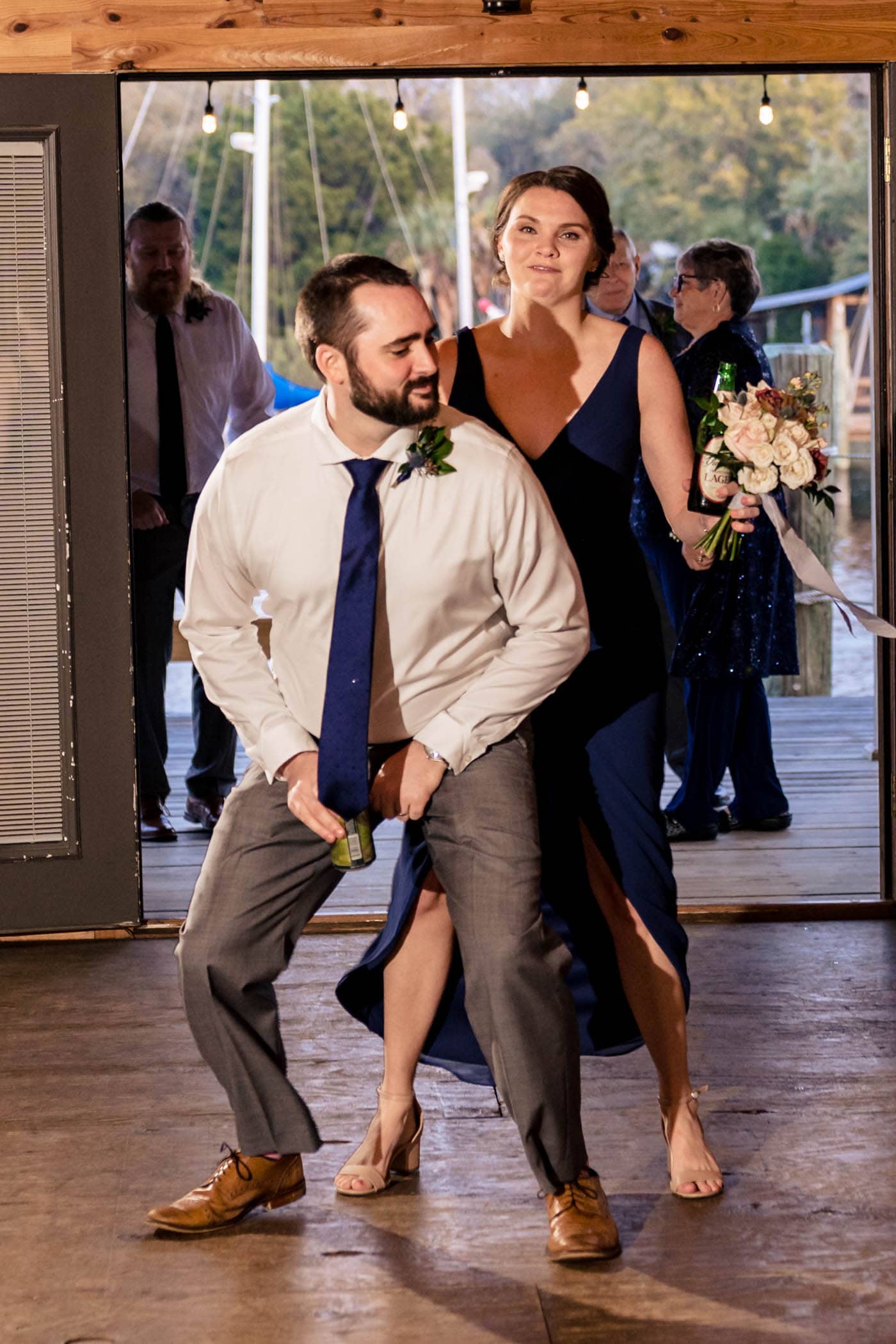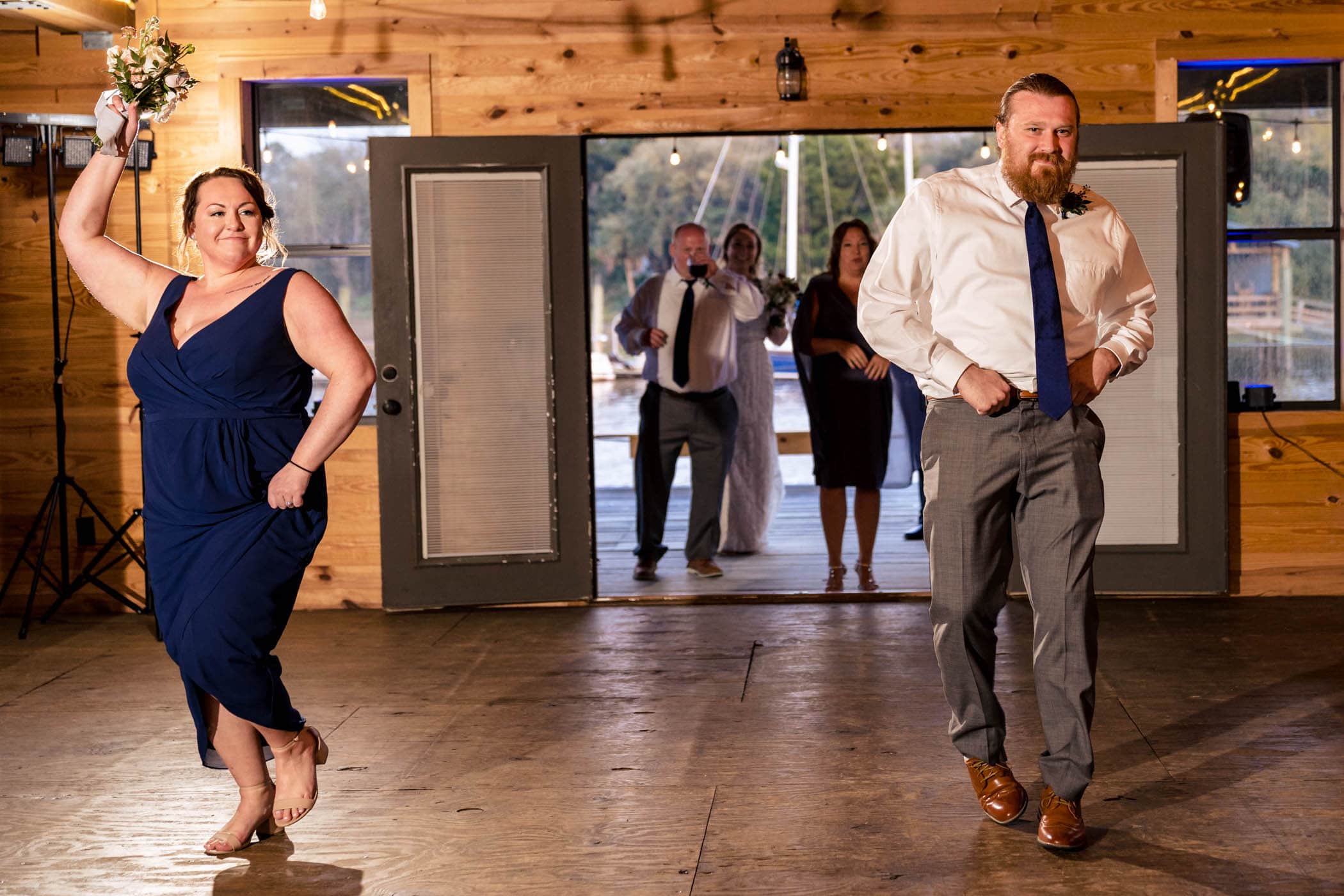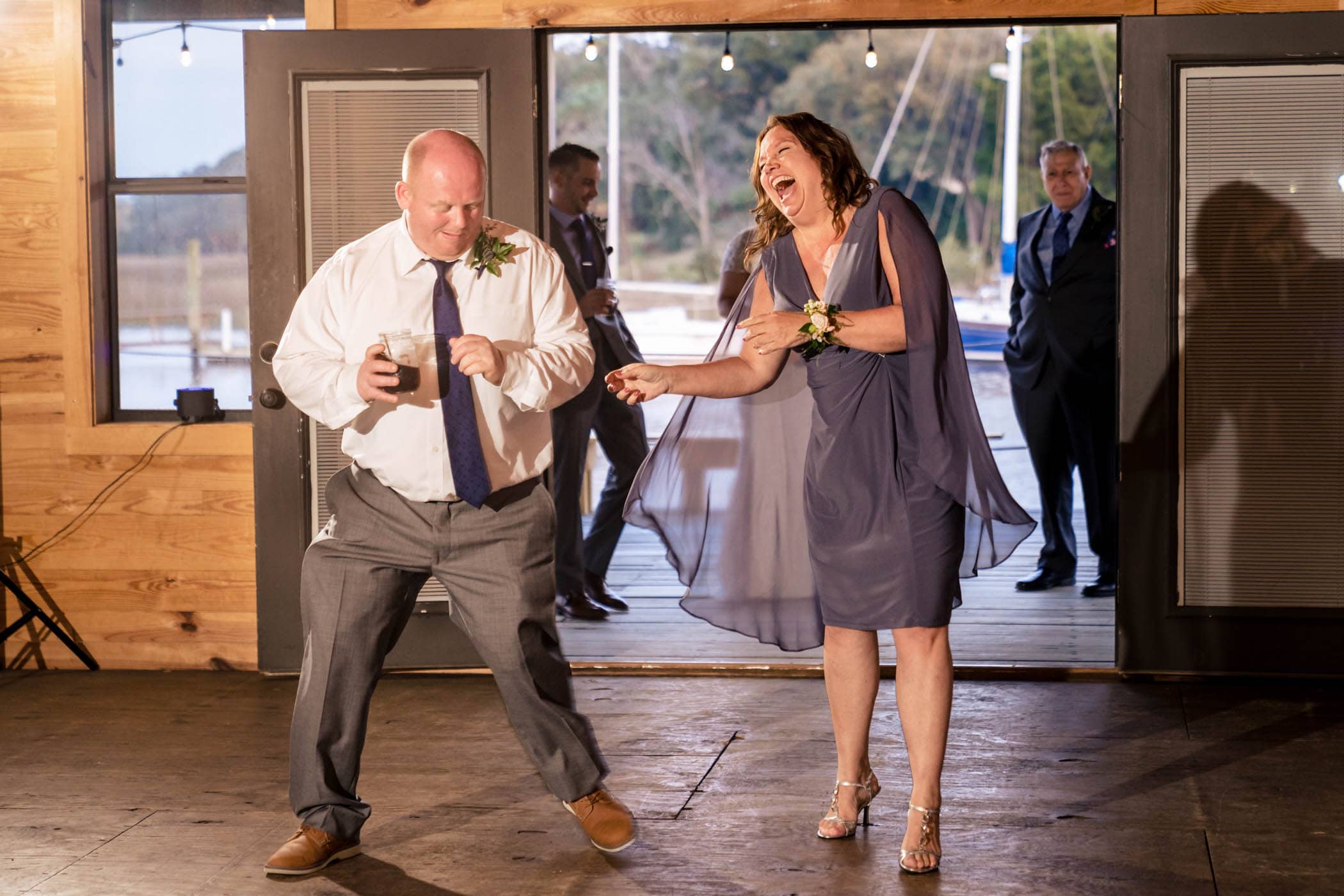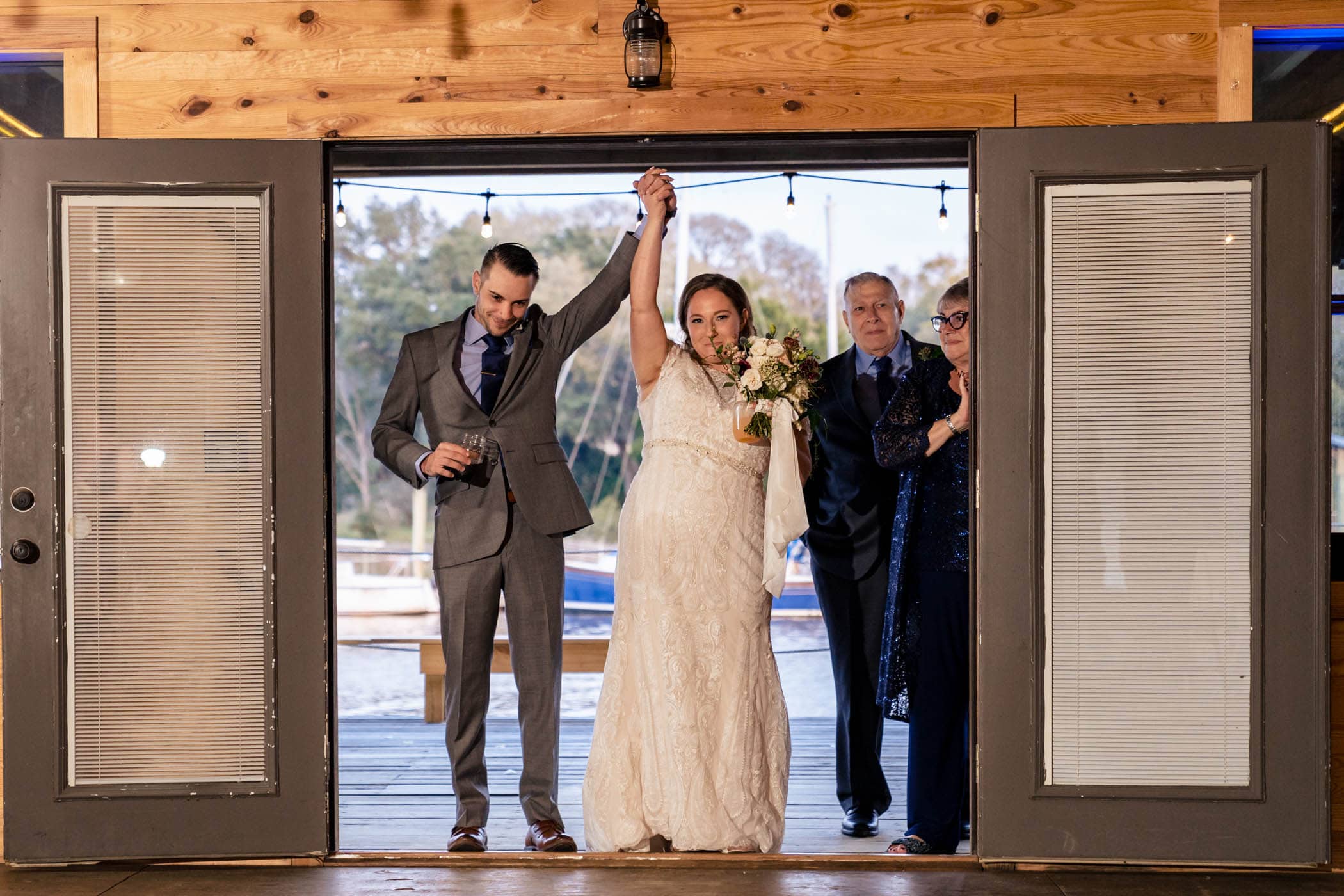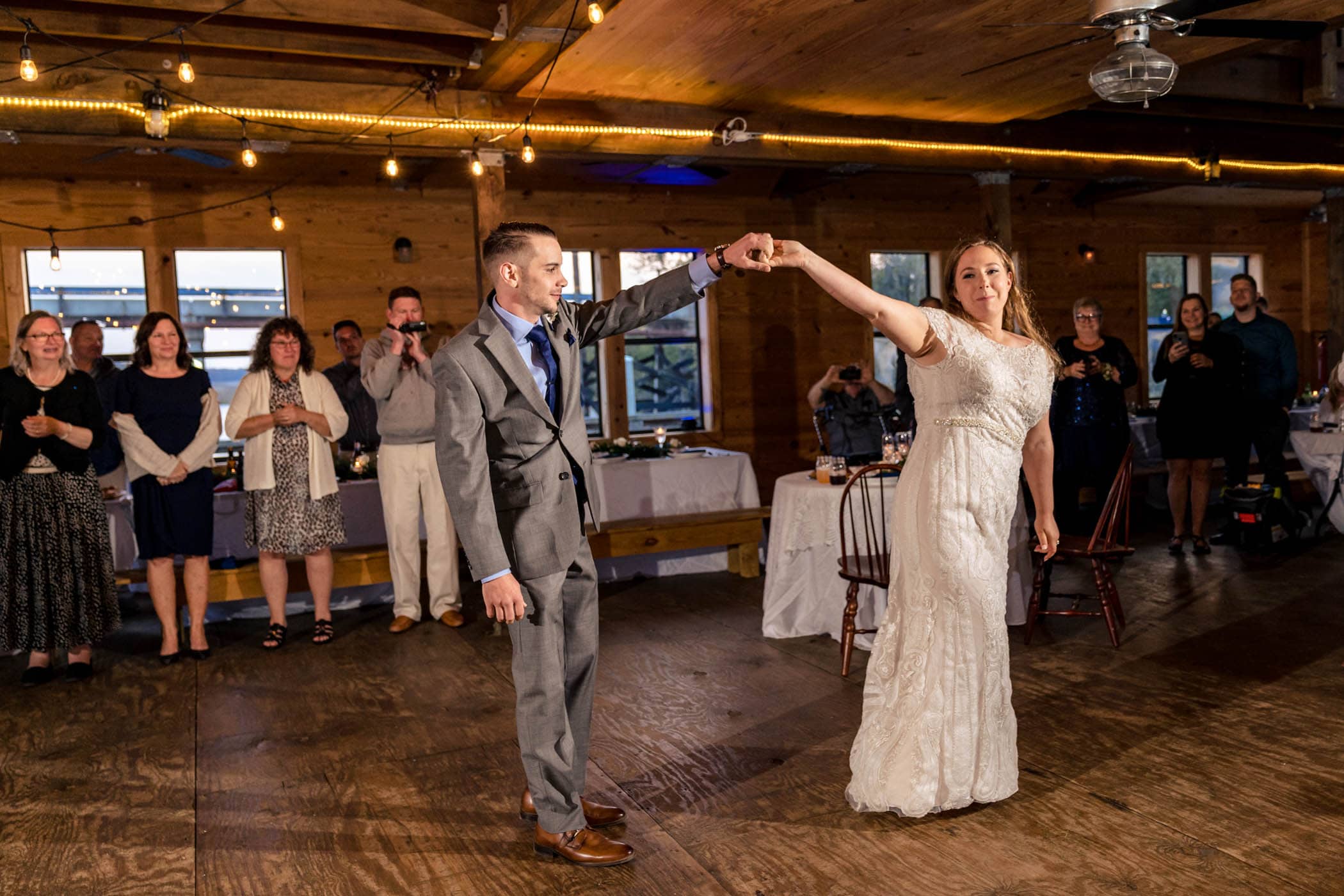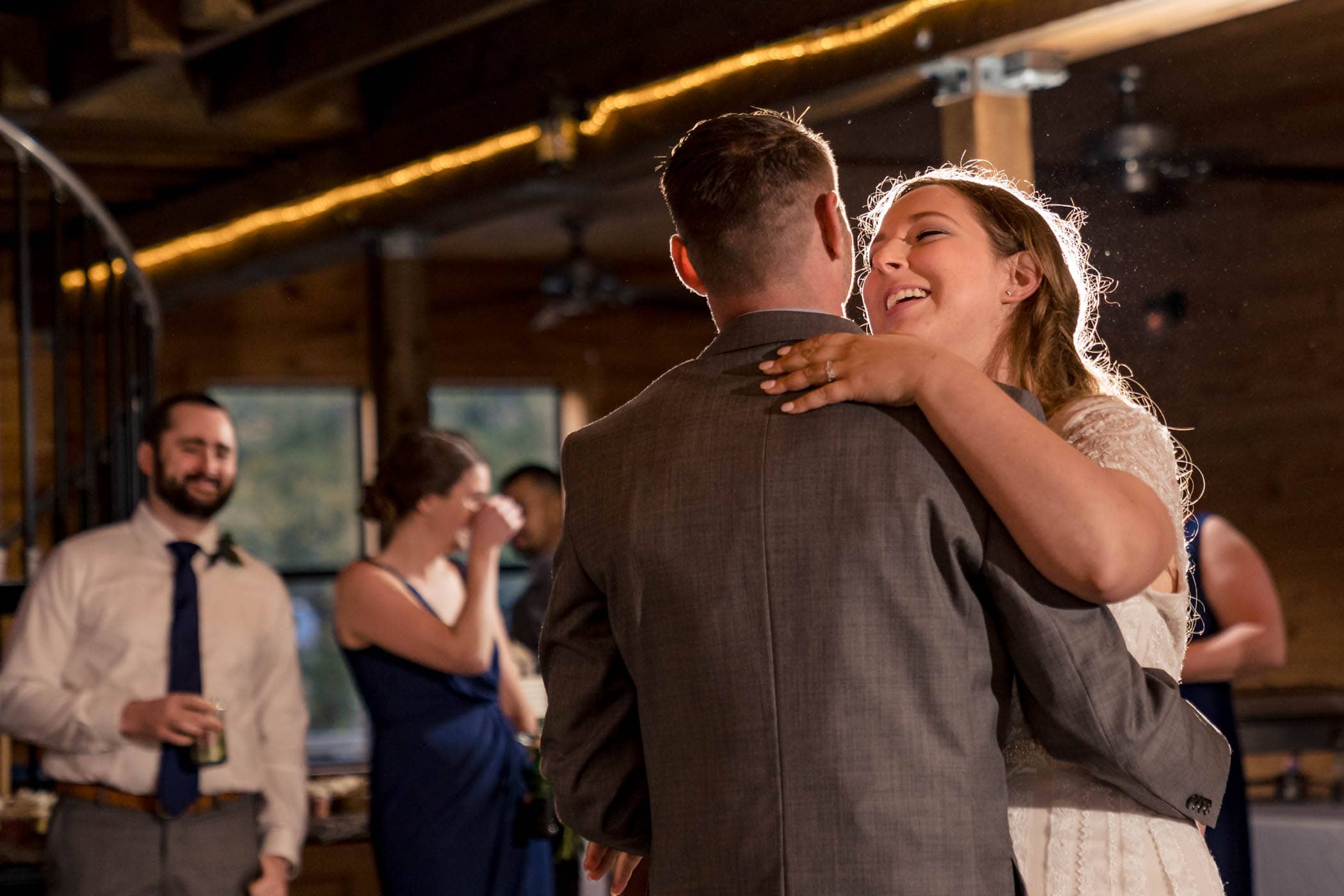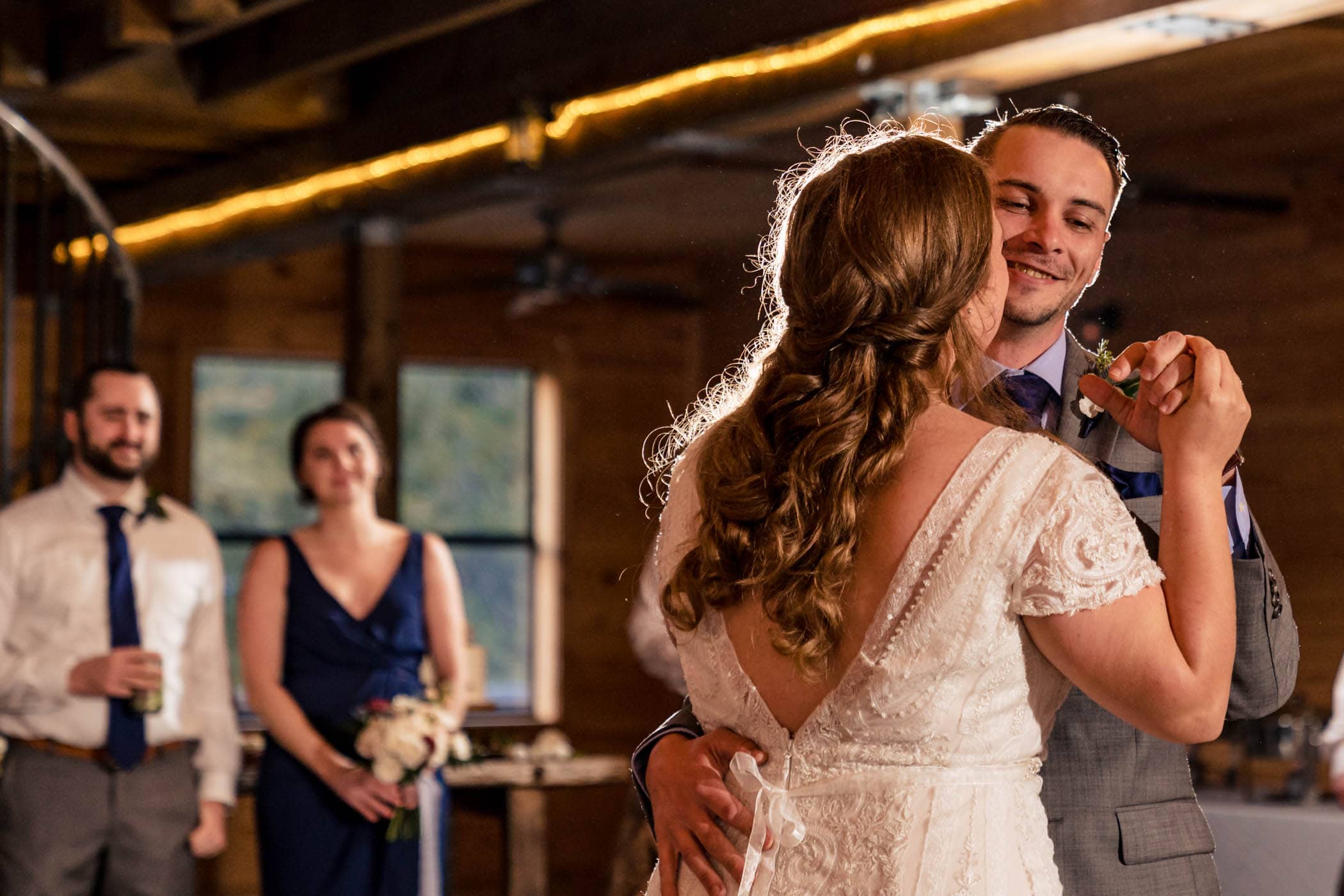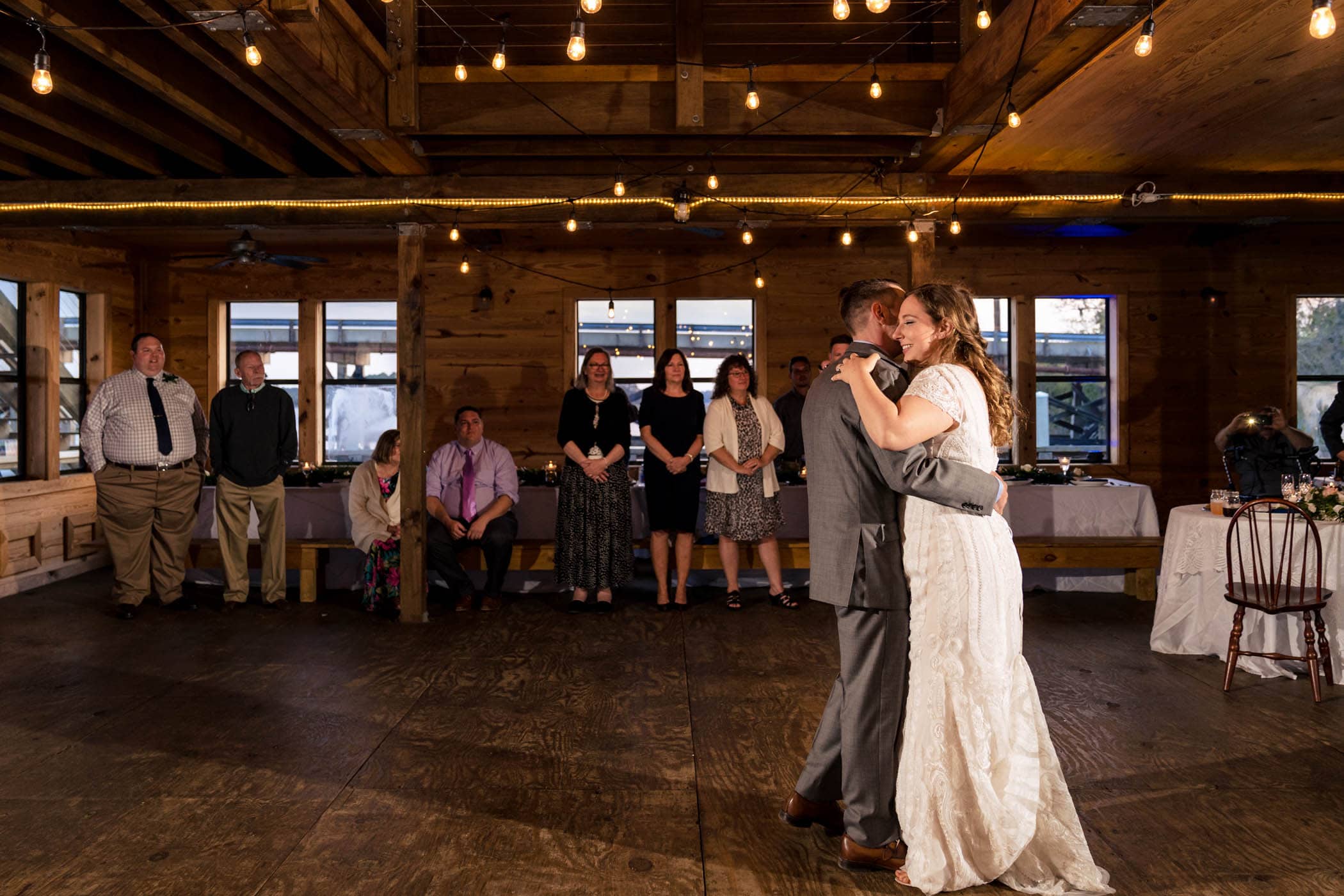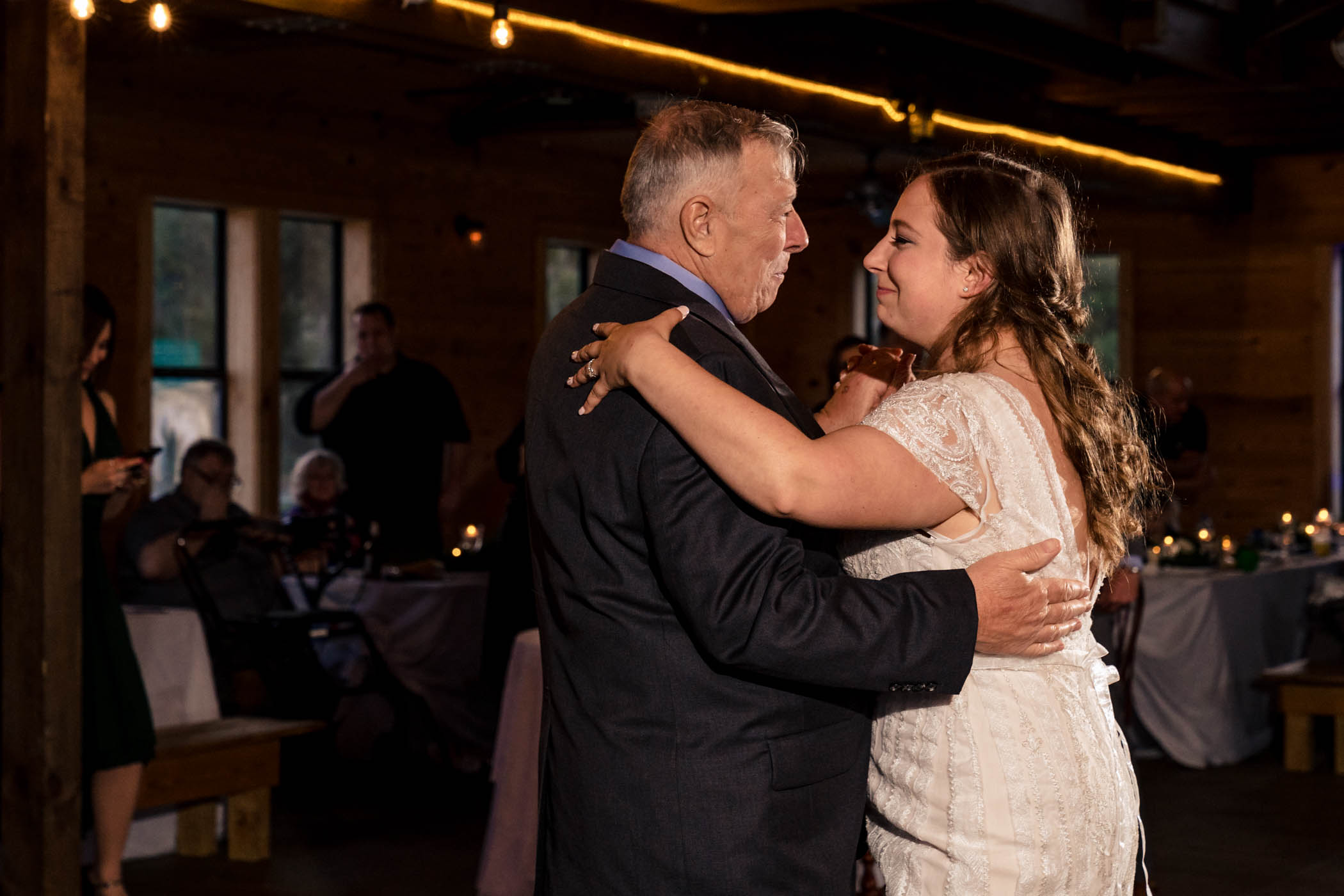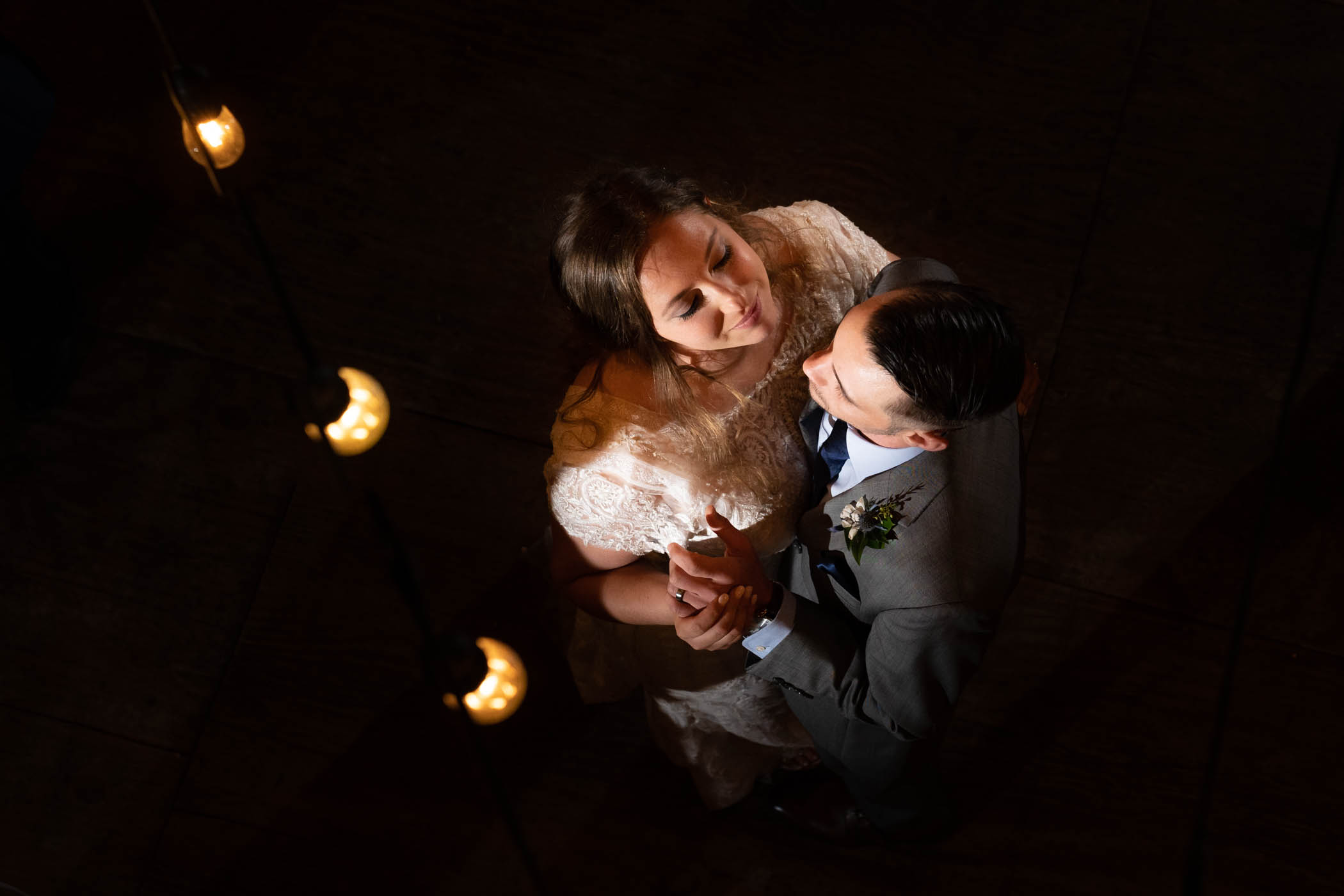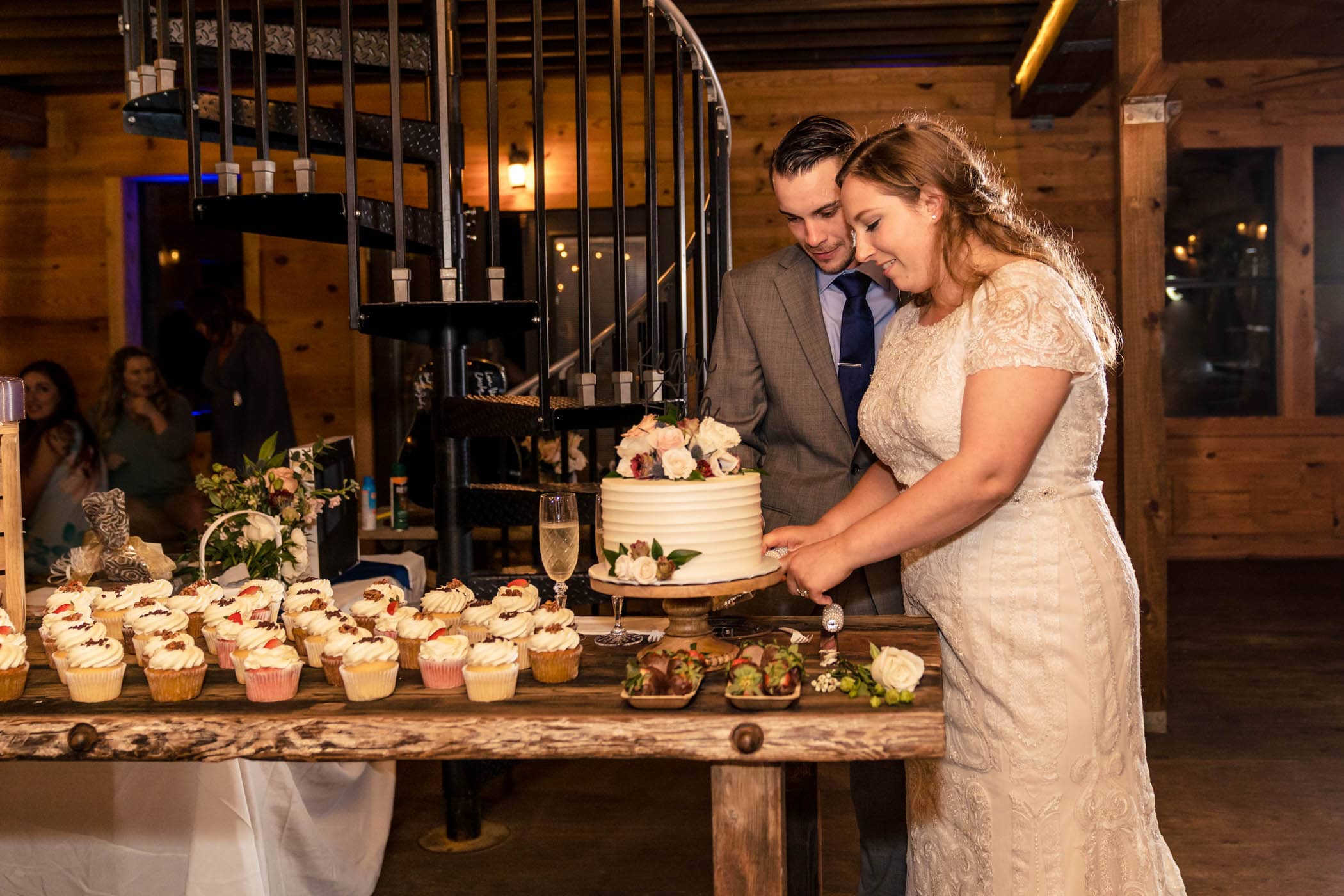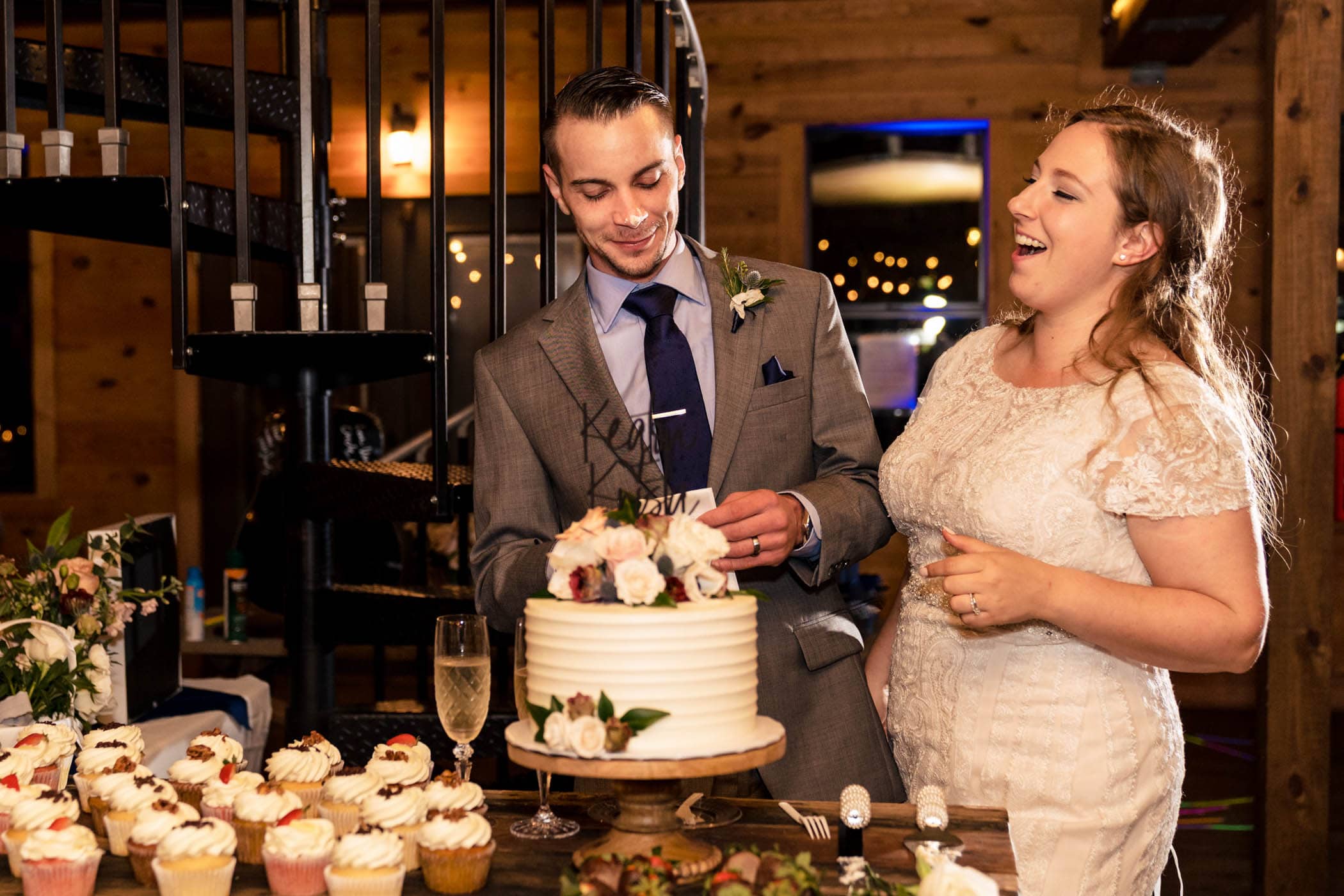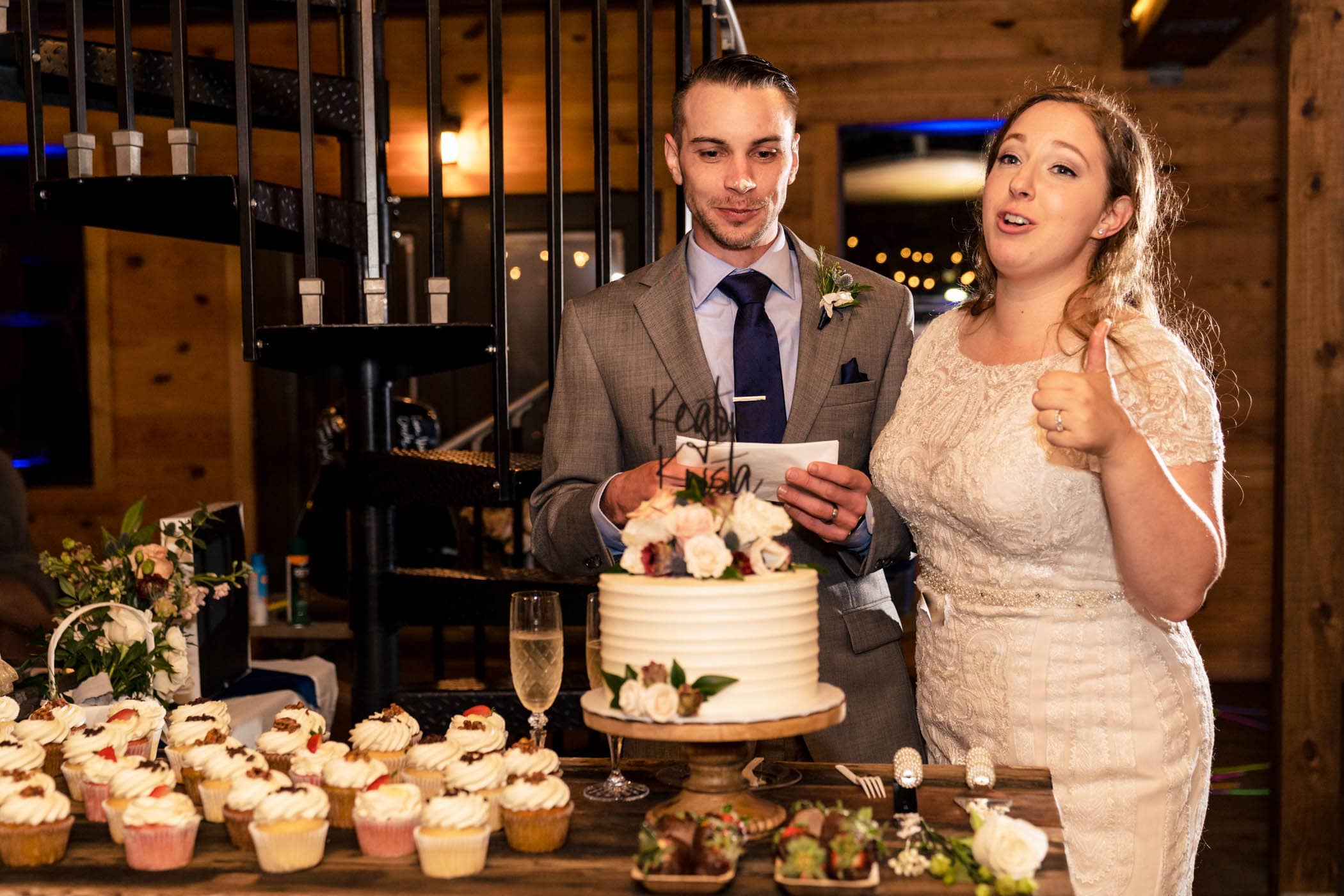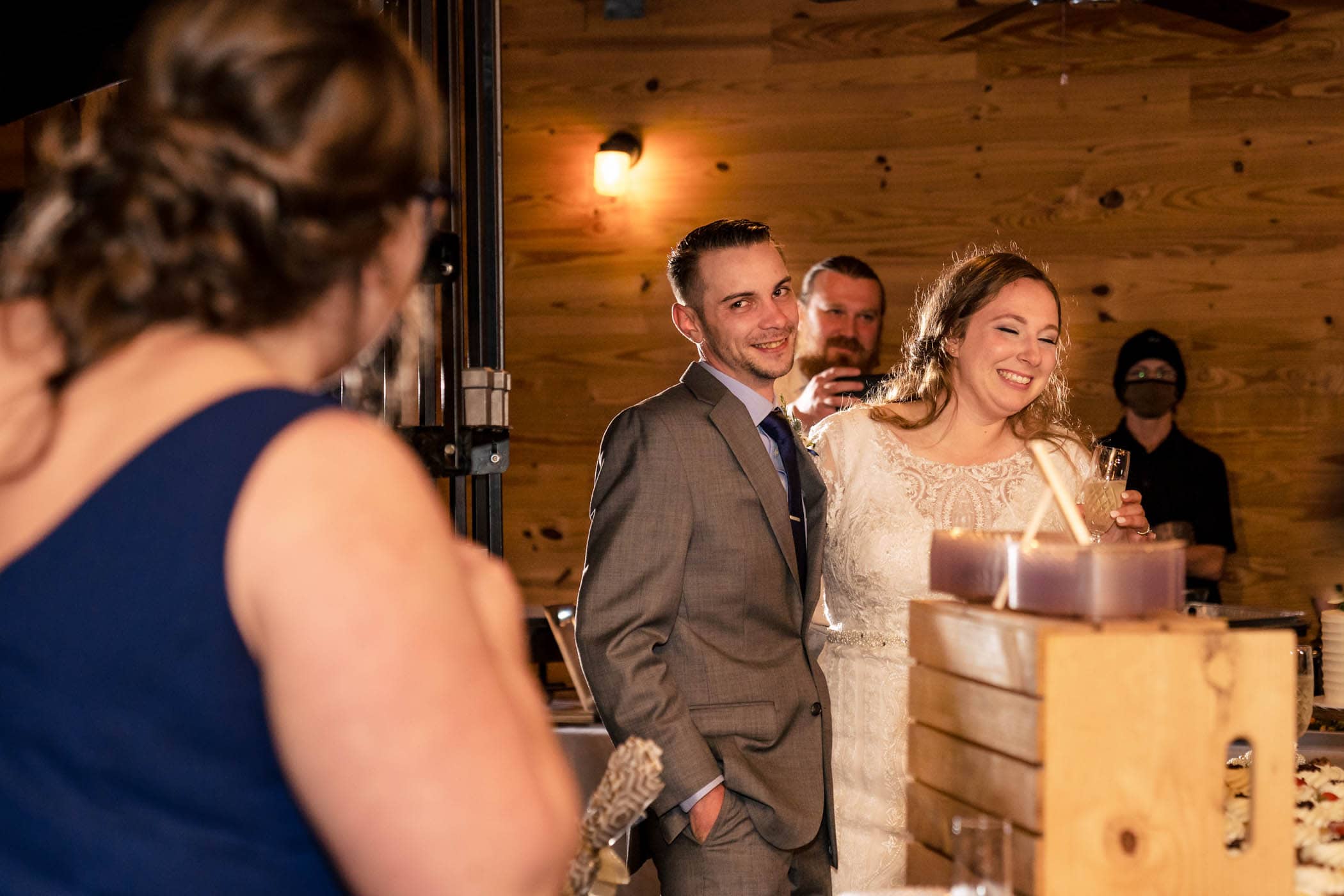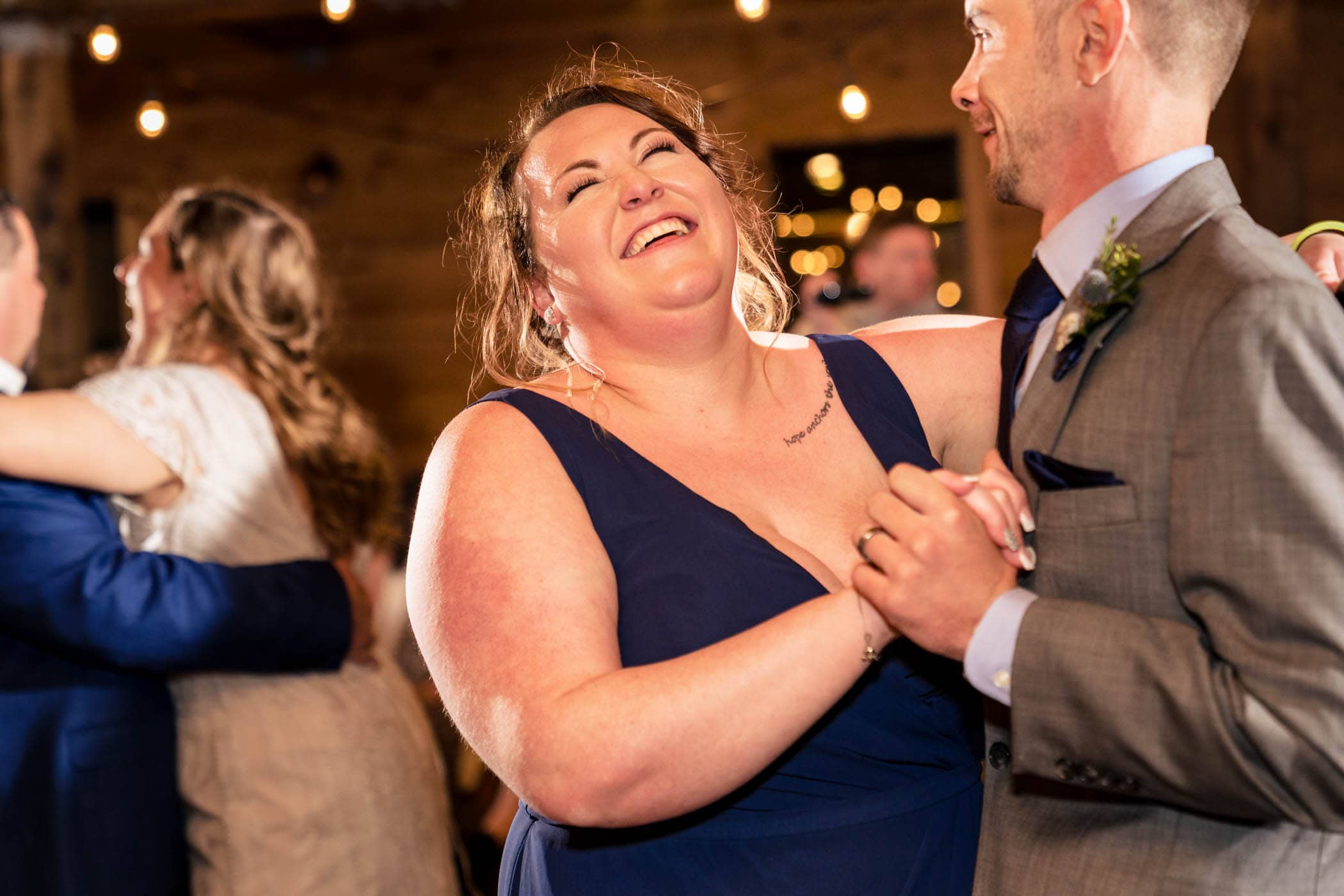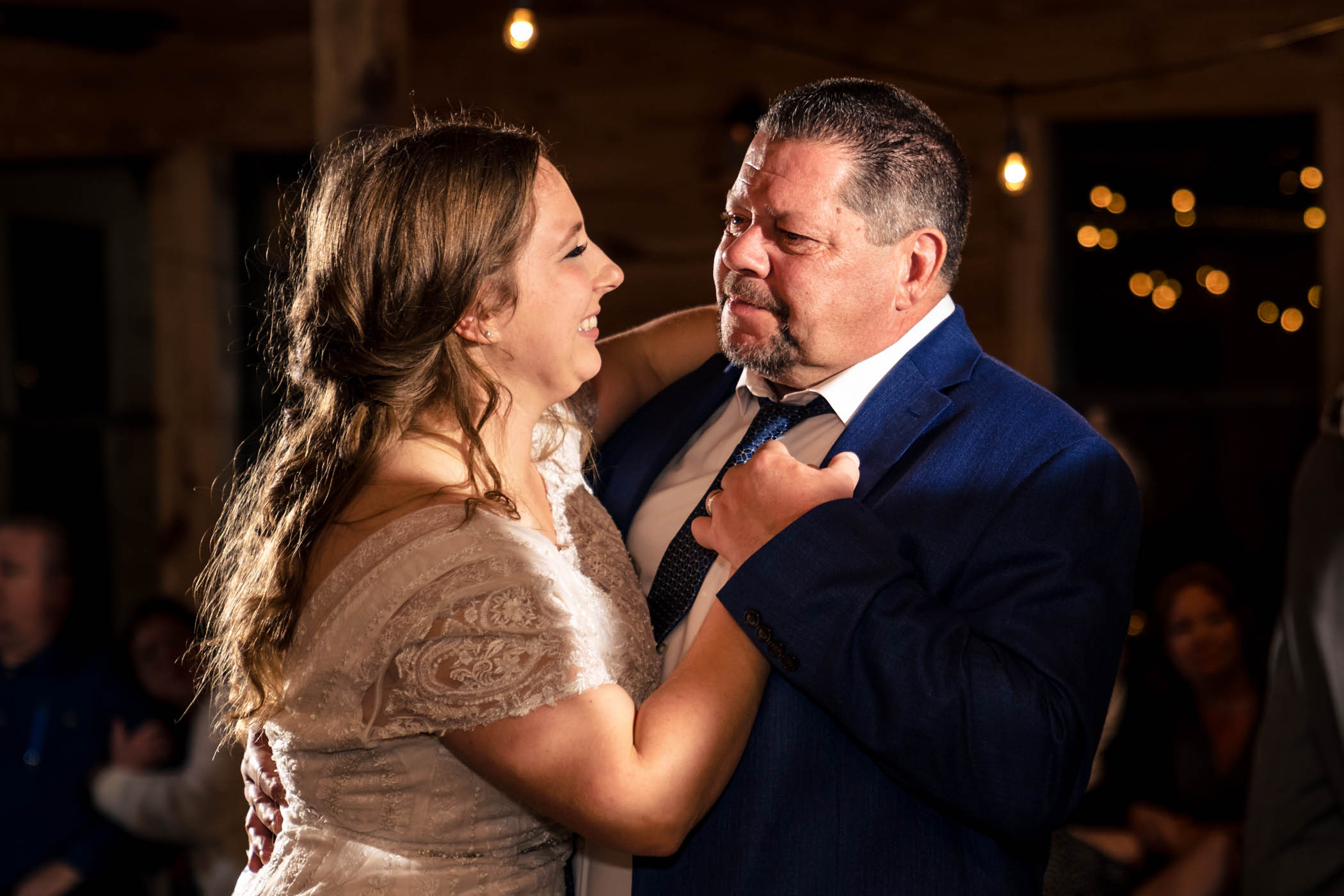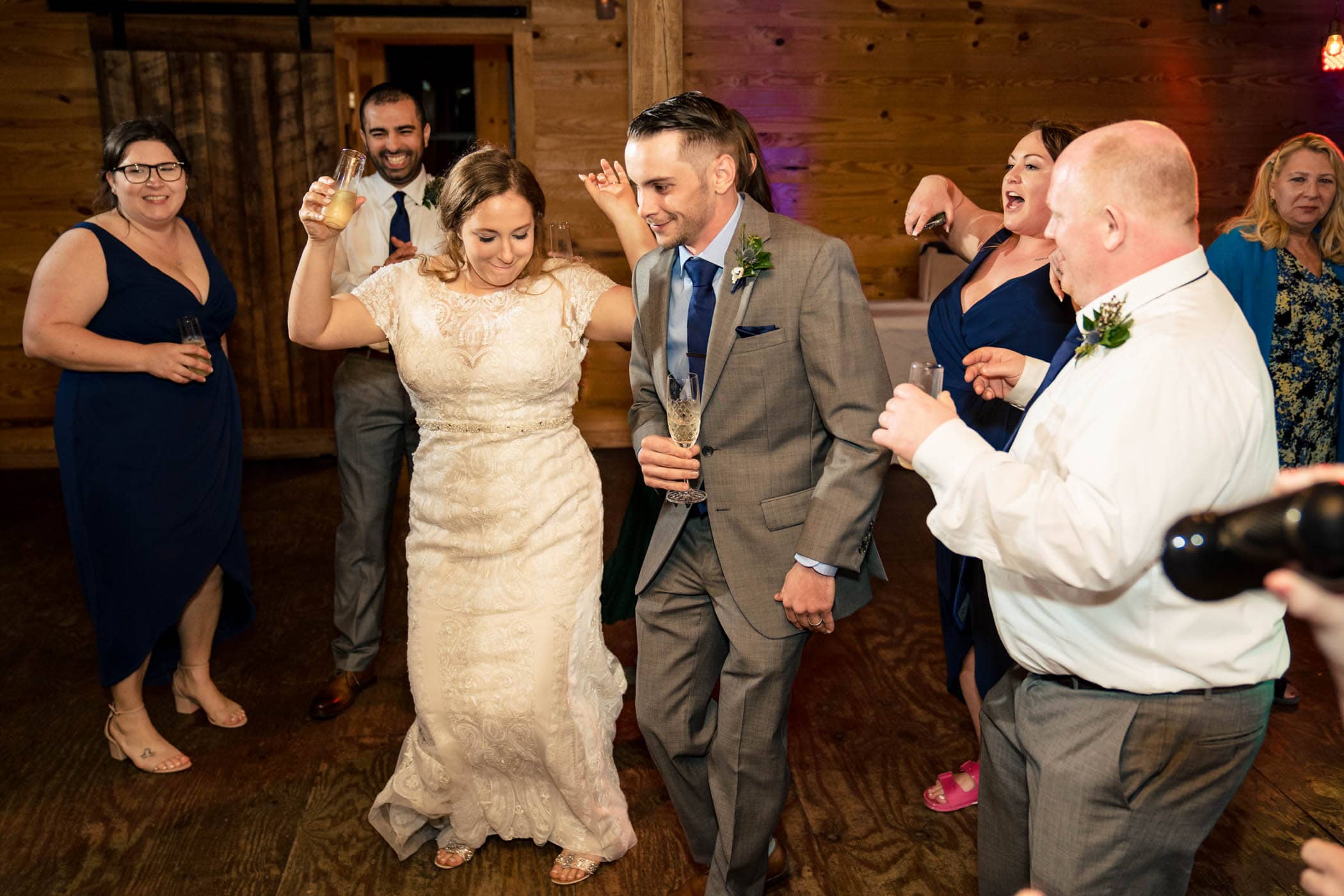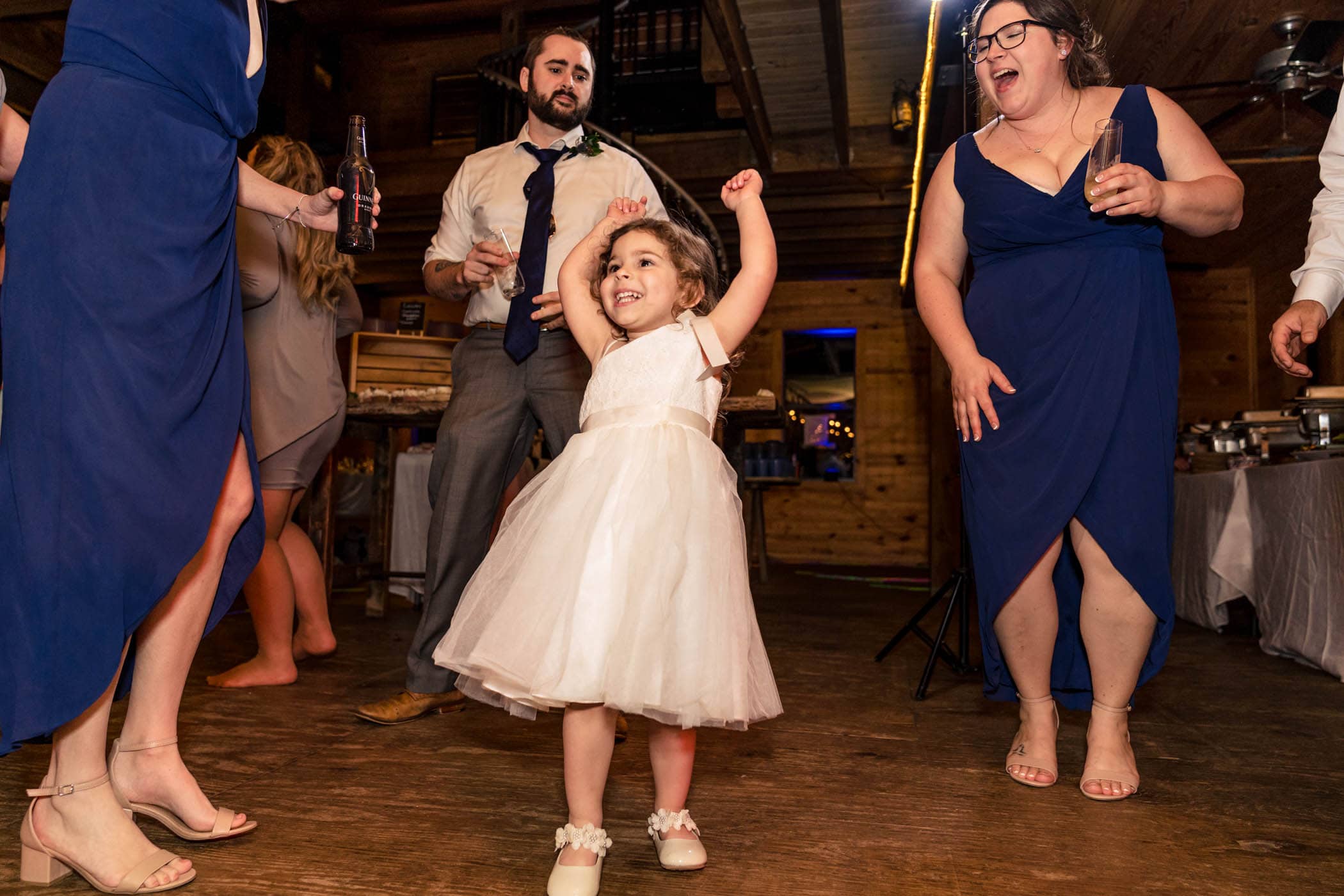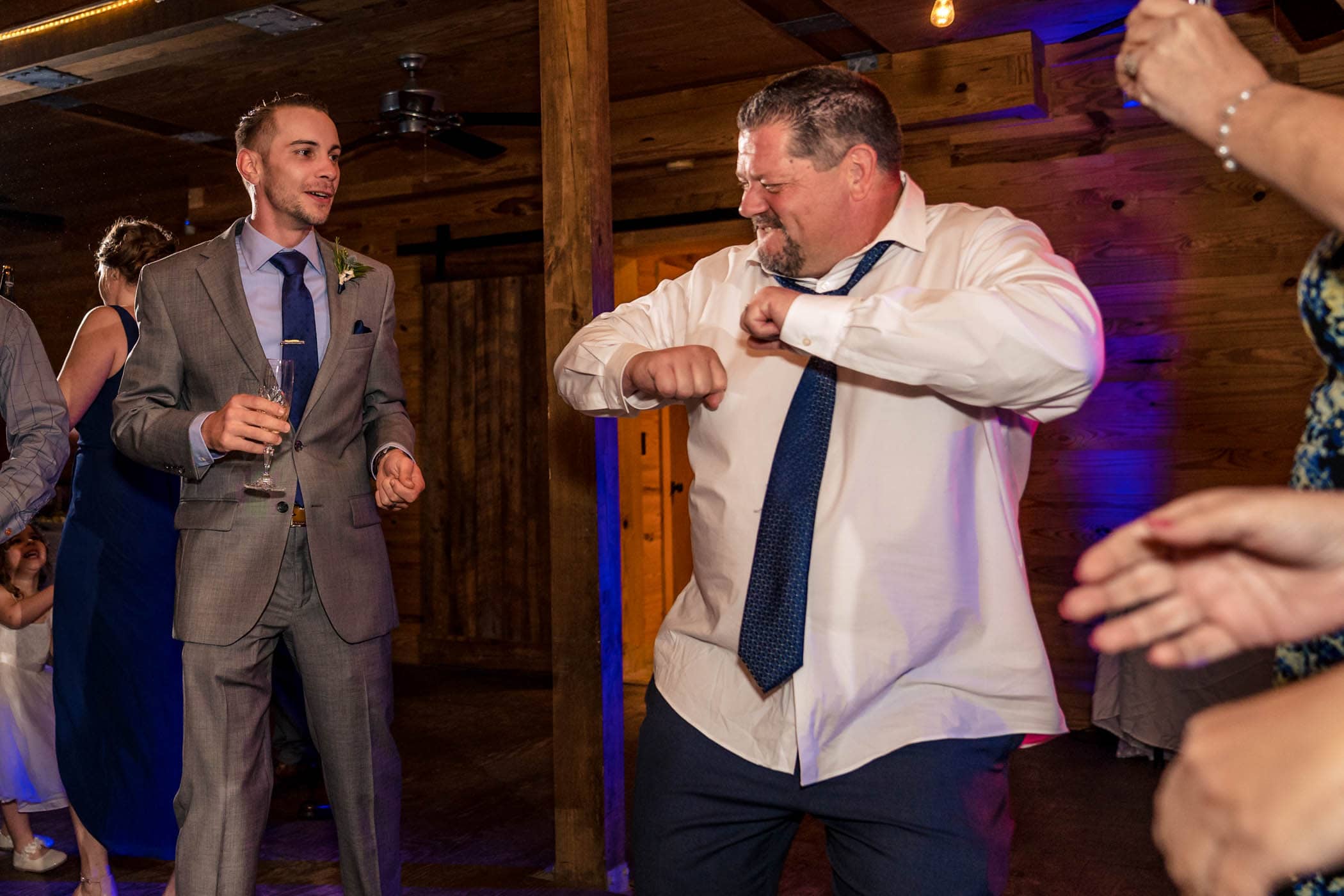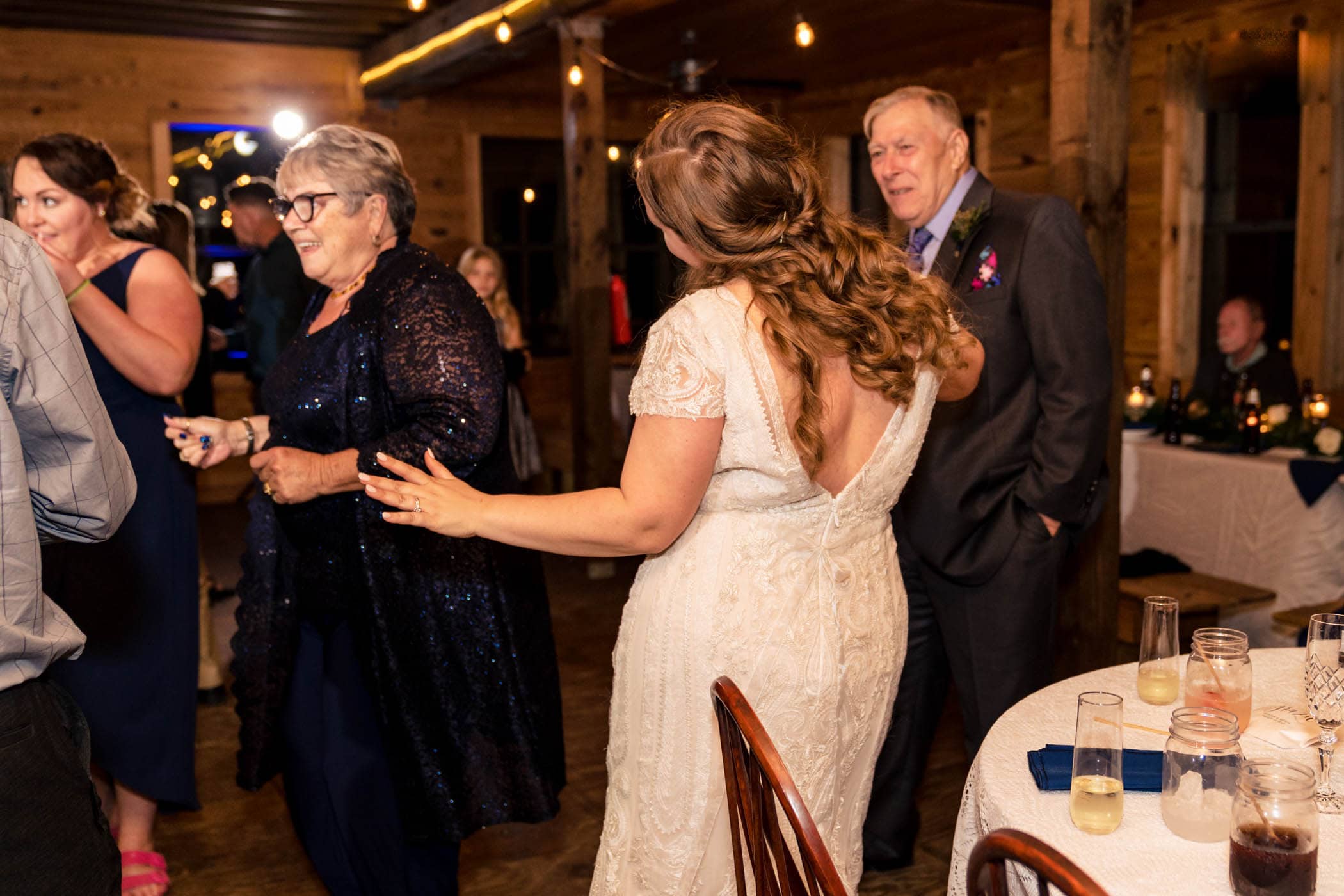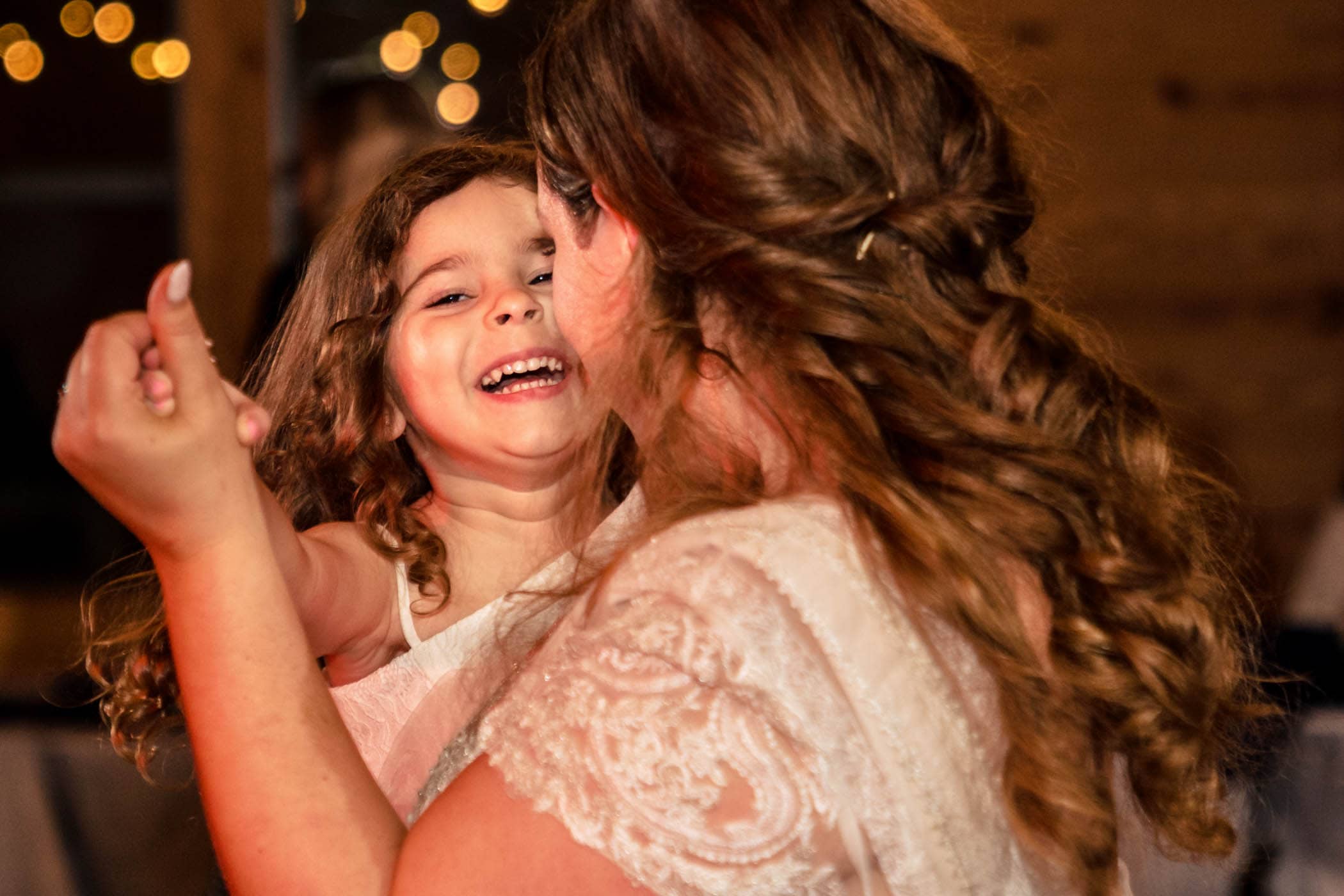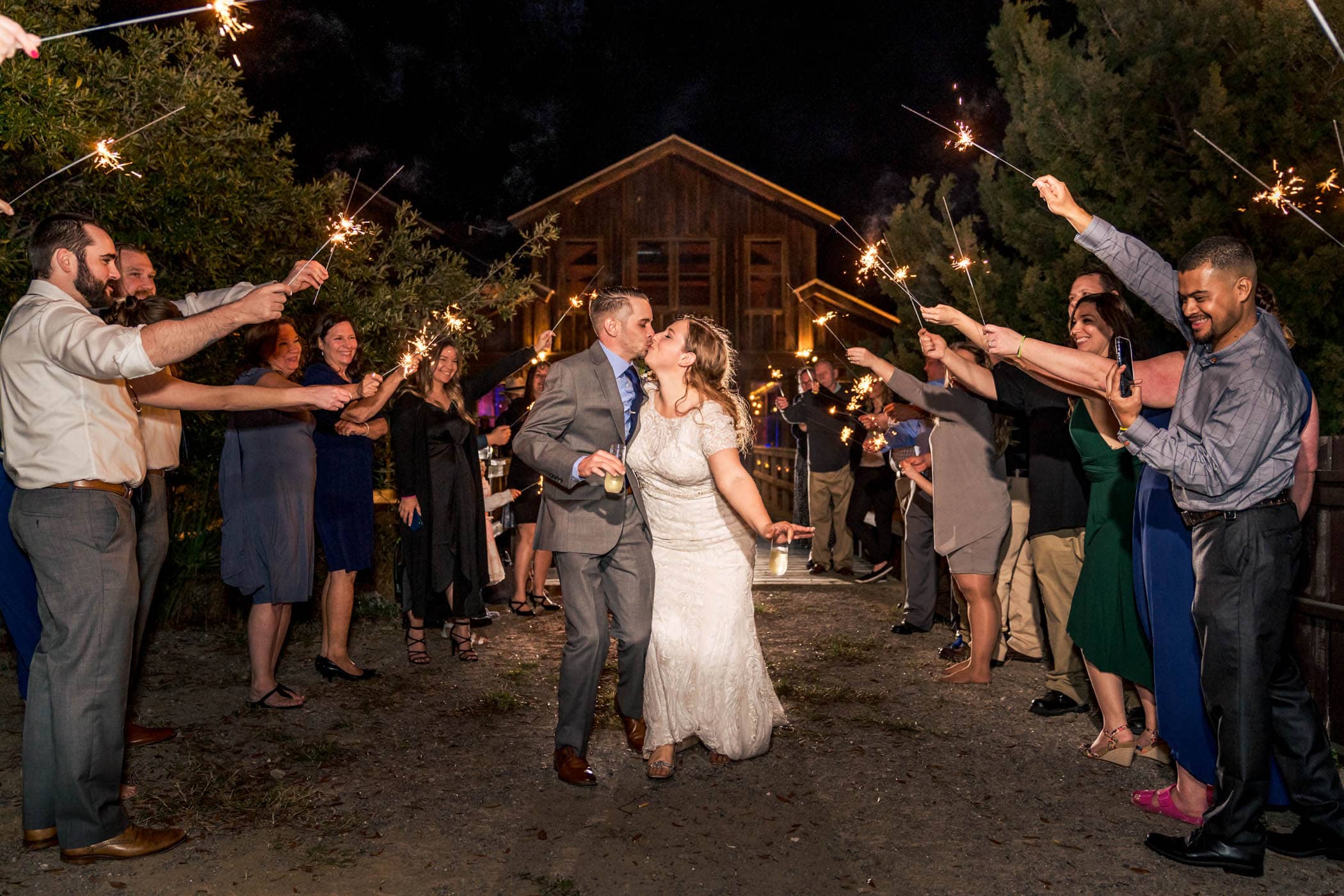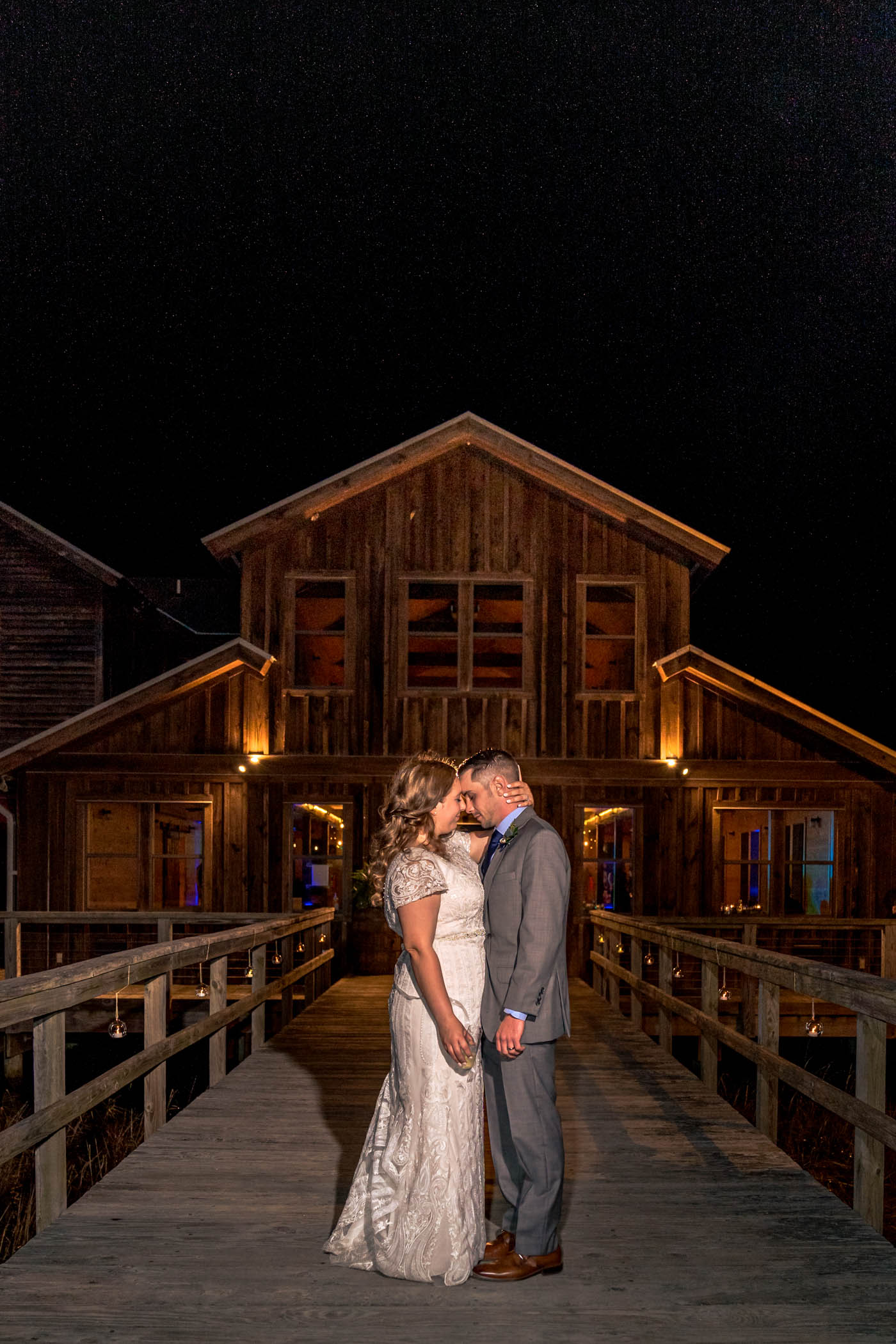 Do you have any wedding advice for couples getting married in the future?
The day of let go of control and trust in everyone that is there to help you. Try to take a week off from work so you can enjoy time with your family and friends before your big day! Have fun because it goes by quickly!
Vendor Team
Cake: Bloom Custom Cakes
DJ: Craig Edelson, Hilton Head Entertainment
Catering: Private Chefs Lambos Miltiadou and Jenna Guglielmi
Dress Shop: David's Bridal, Savannah, GA
Florist: Gaye McNair with Tulips and Twigs
Photography: Susan DeLoach Photography
Venue: Lucy Creek Dockhouse