Congratulations Kane and Parker Sherrill!!
Parker and Kane's charming Lowcountry wedding at The Beaufort Inn in the Tabby Garden was a dream!  The ability to have both the ceremony, reception and lodging was definitely a plus for this group.  They enjoyed the scenic views in the courtyards when they gathered to celebrate before and after the wedding.  The Lowcounty weather was on it's best behavior for their March wedding and everyone was so ready to celebrate this special couple! After a very simply beautiful ceremony on the lawn of The Tabby Garden, everyone move to a tented area for the reception.  They enjoyed delicious food and drinks and jammed out all night long with the band!  The dance floor was packed all night long! Here are a few of my favorites from Kane and Parker's Beaufort Inn Wedding.
The Wedding in their words:
How did you meet?
We met at Carolina Ale House in Greenville, SC! We both went to Wofford at the same time, but didn't know each other there. Kane played football and our paths just never crossed!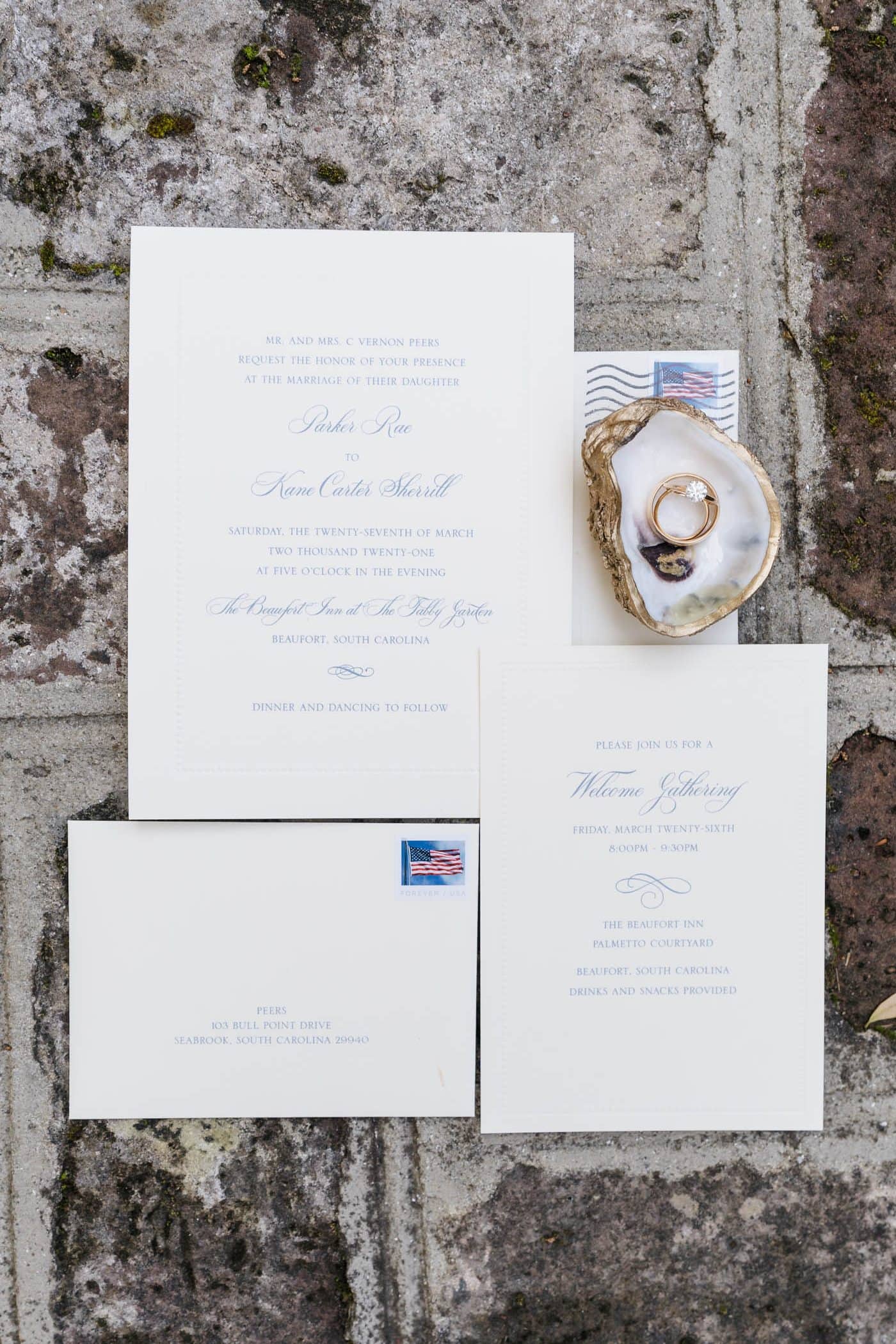 Why did you choose your wedding date?
We wanted a spring wedding, but not too late because of the potential Beaufort heat. We wanted an outdoor wedding, and those can be tricky! Personally i thought more of April, but availability was in March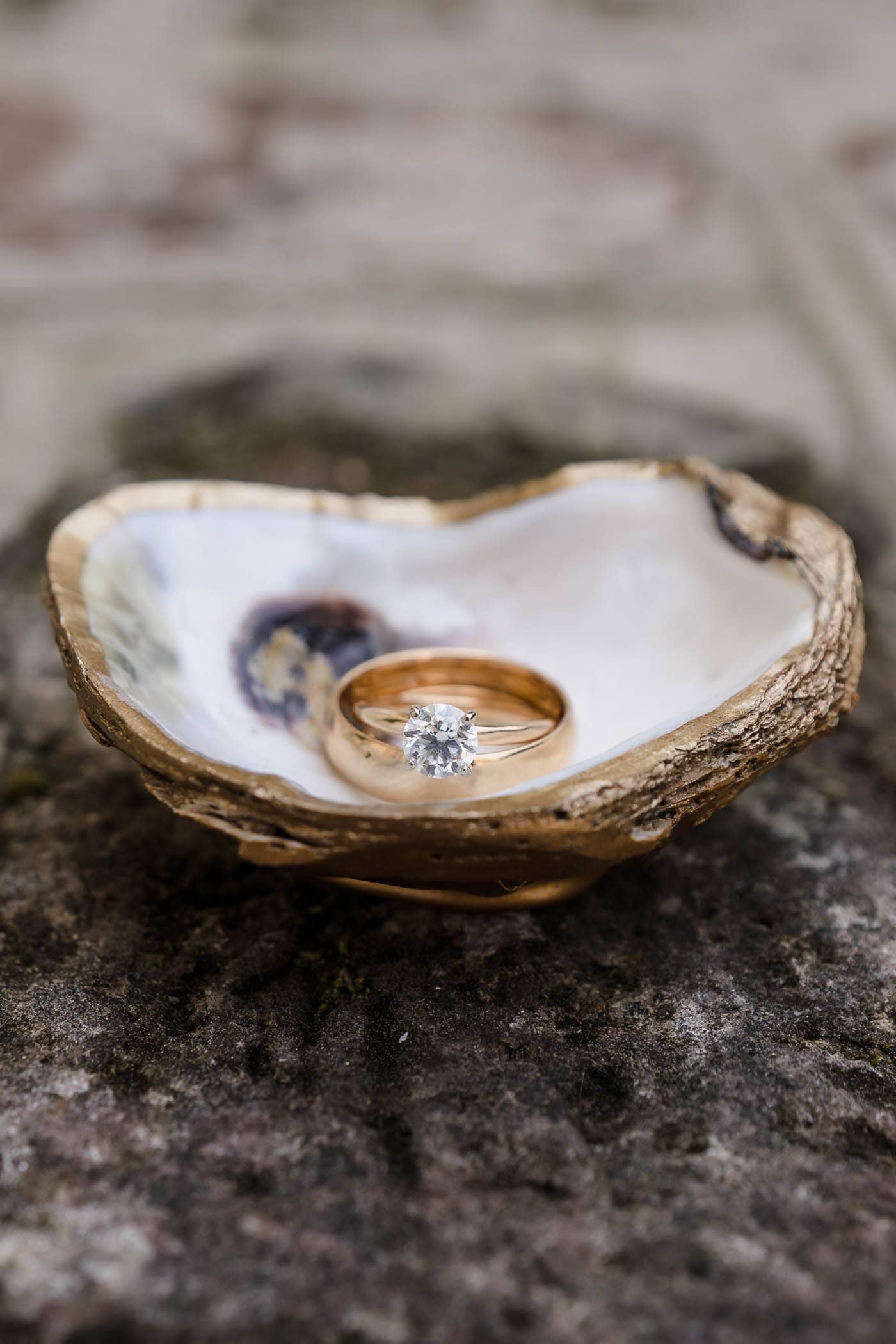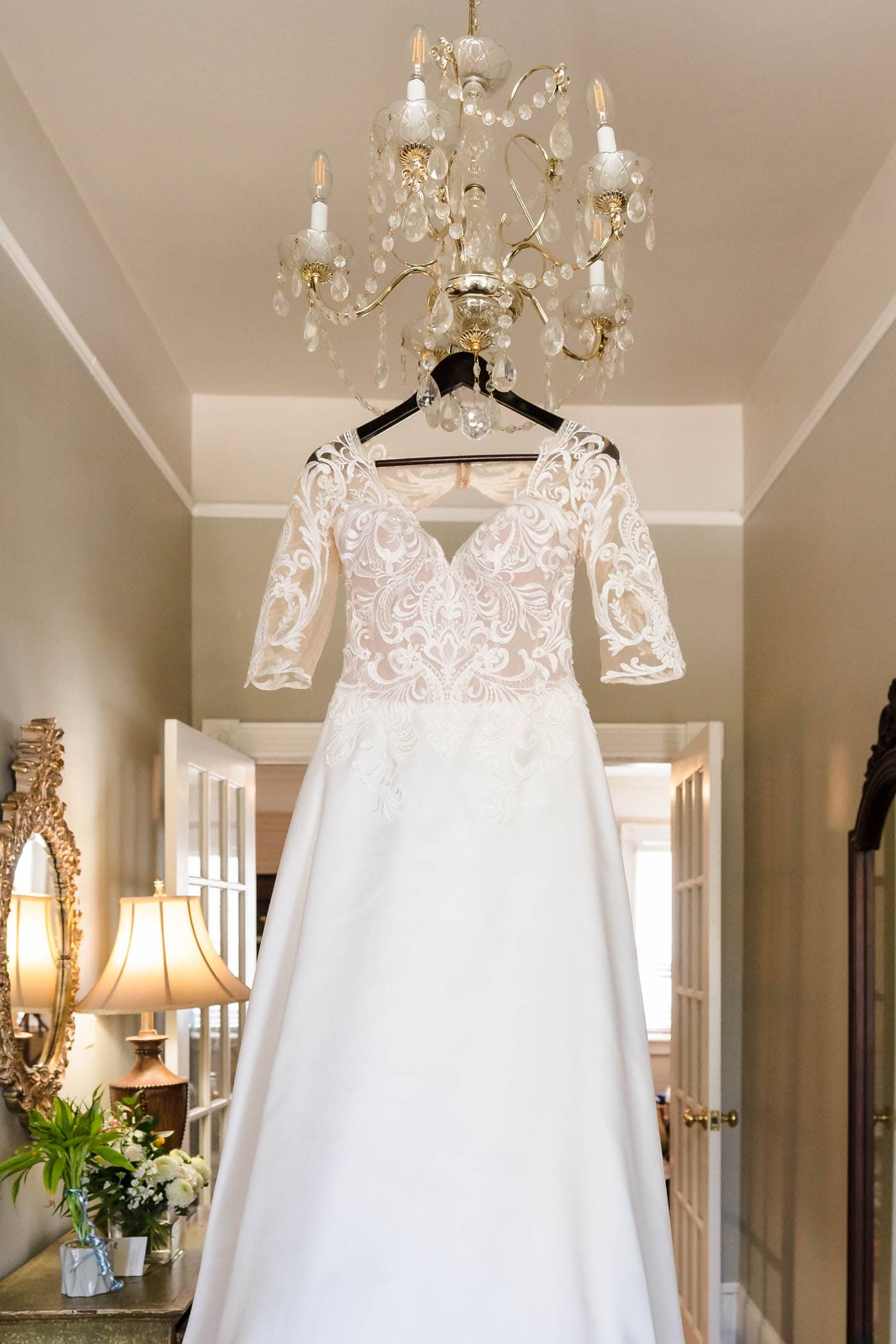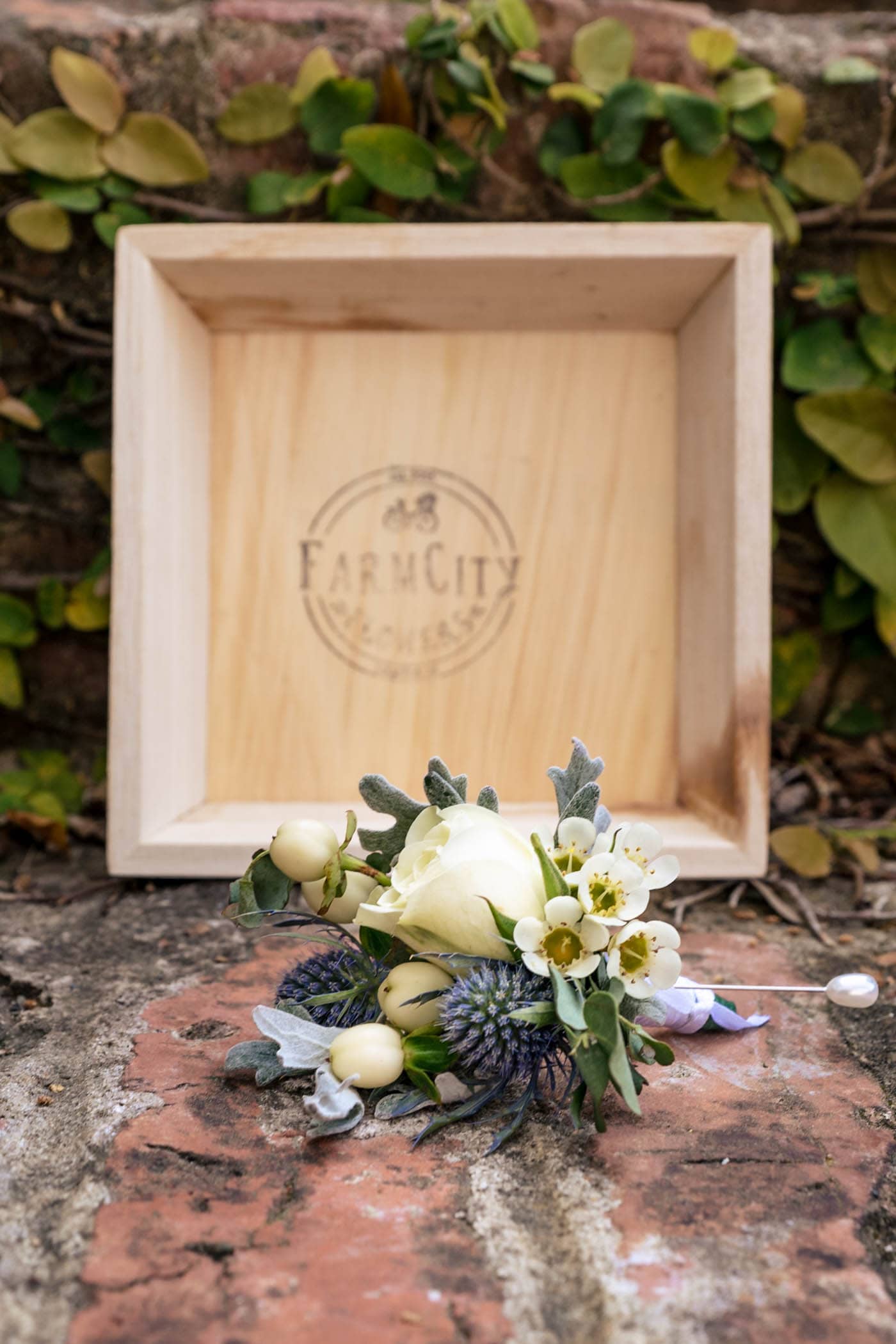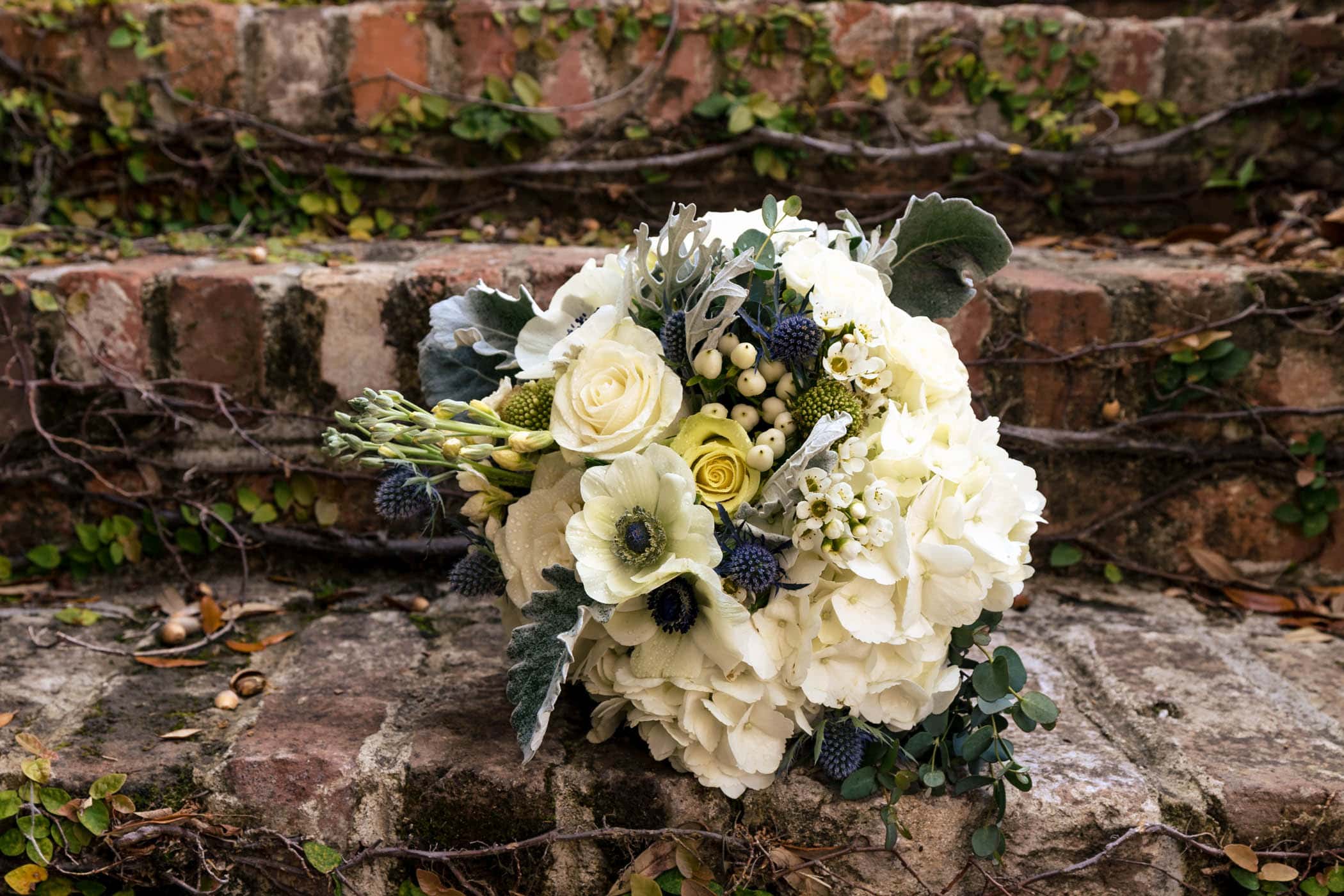 What were your thoughts leading up to the wedding, did you think about it when you were growing up? Did you plan it together? How did it feel to actually make your plans and to be married?
I always dreamed of my wedding, but not of details. I never thought of exactly what dress I wanted to wear, or what color my flowers would be. That all morphed as planning started, and I'm pretty sure everything would be hot pink and lime green if I went with what I wanted when I was ten!. All I knew was that I wanted to have a party with all my favorite people, and that we did! When we got engaged in March 2020, we never imagined that planning a wedding would be such a challenge. For almost a full year, we had no idea what the actual day would look like – how many people would be there, would we have to stream it, or could we even have it at all? I waited for bridal shops to allow in person try-ons, and we were skeptical if our invitations would make it in time. That put a damper on some of the fun we wanted to have with it, but we still booked the Beaufort Inn in hopes that COVID would come to an end. Thankfully, as our day approached vaccines became more available and we were able to continue on as planned. One thing I will say I am grateful for is how much COVID humbled us. We planned to get married, party or not. It really made us focus on what was important, and that is our future after all.
Why did you choose the venue you did?
It was very important to us to have everything central. We have been to several weddings where we had to drive all over the place or transportation was provided for events farther from hotels. We wanted everyone to be able to relax and not have to seek out transportation to and from the wedding. The Beaufort Inn was perfect for our Bridal Party and families to stay on site, and was also central for those staying elsewhere.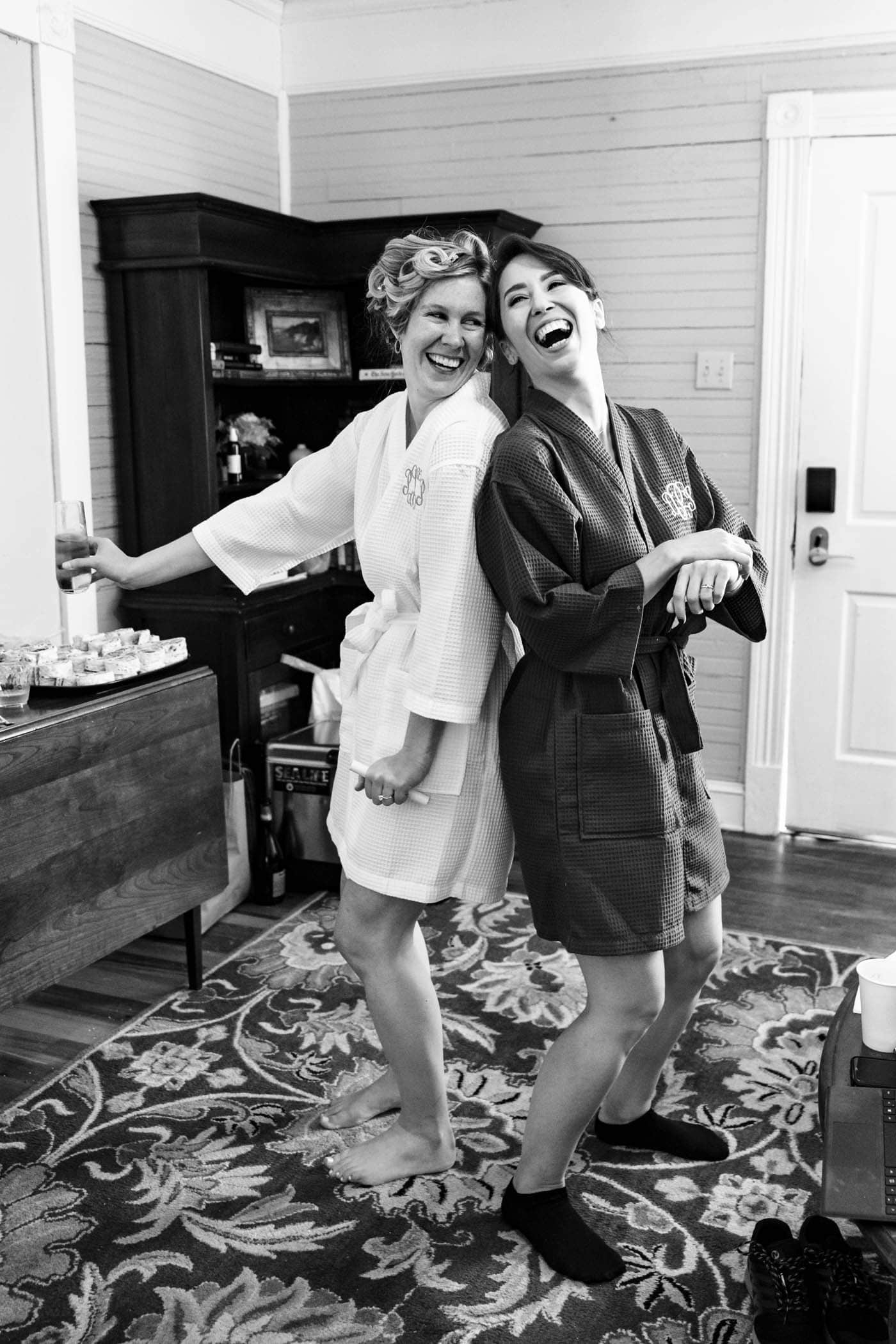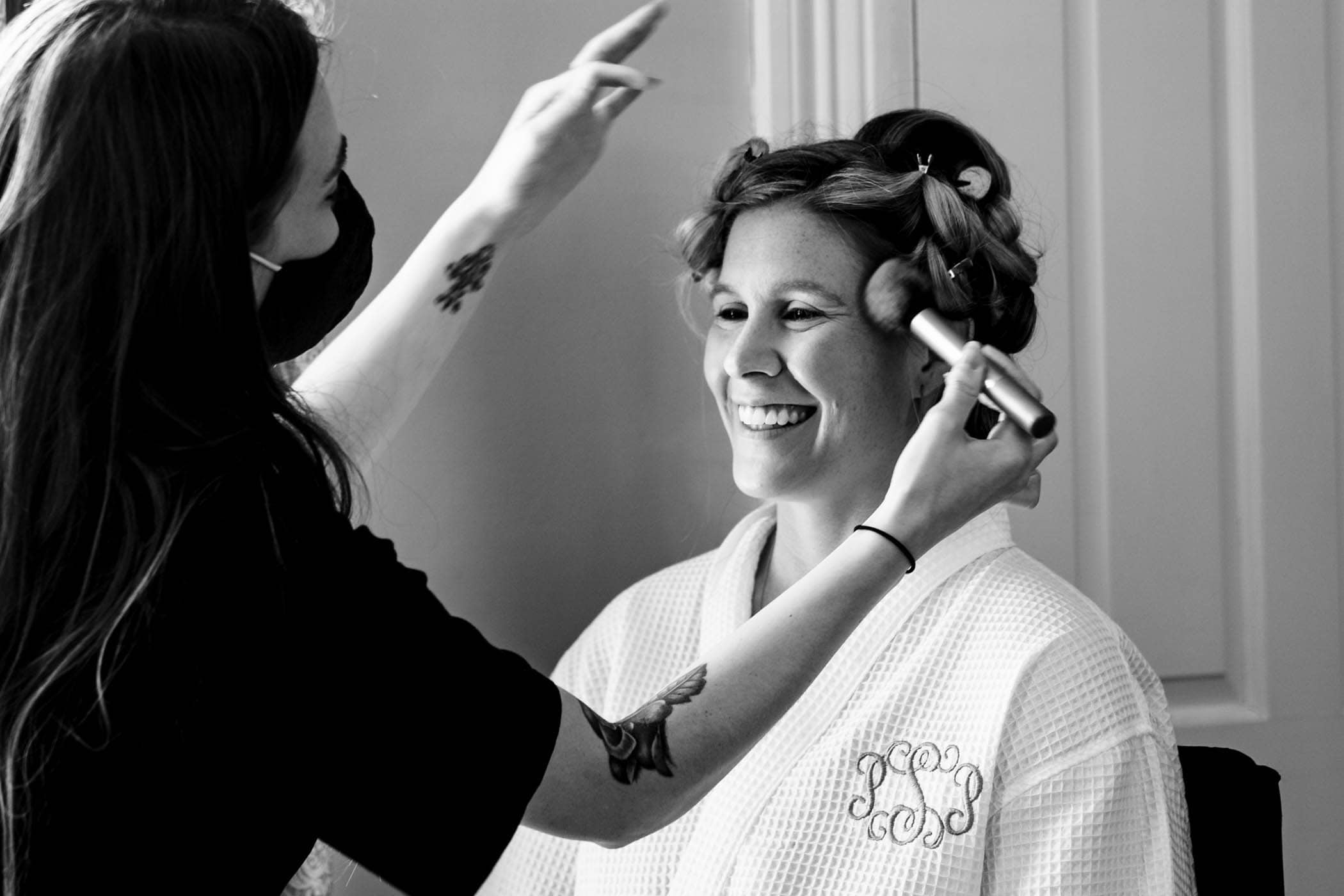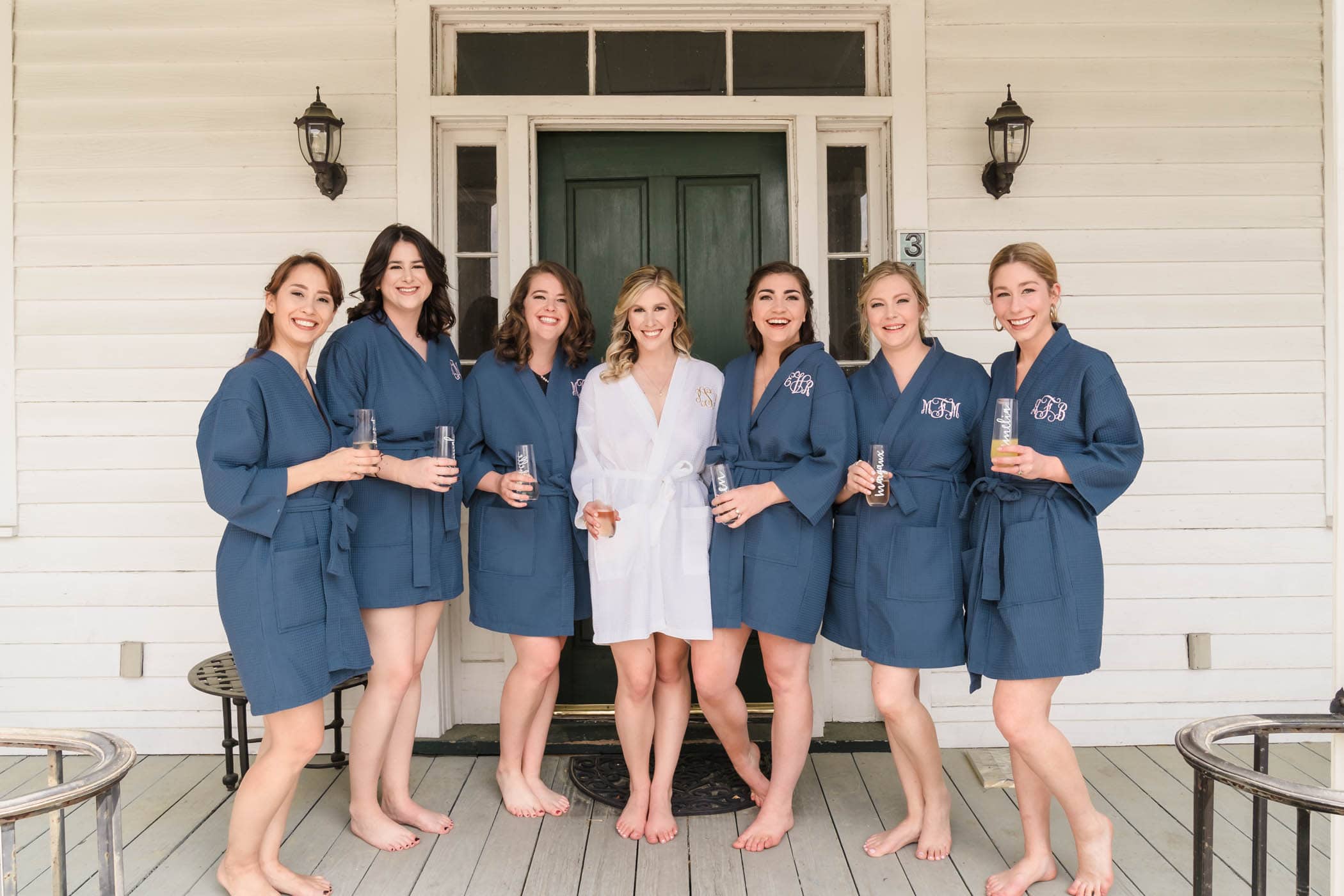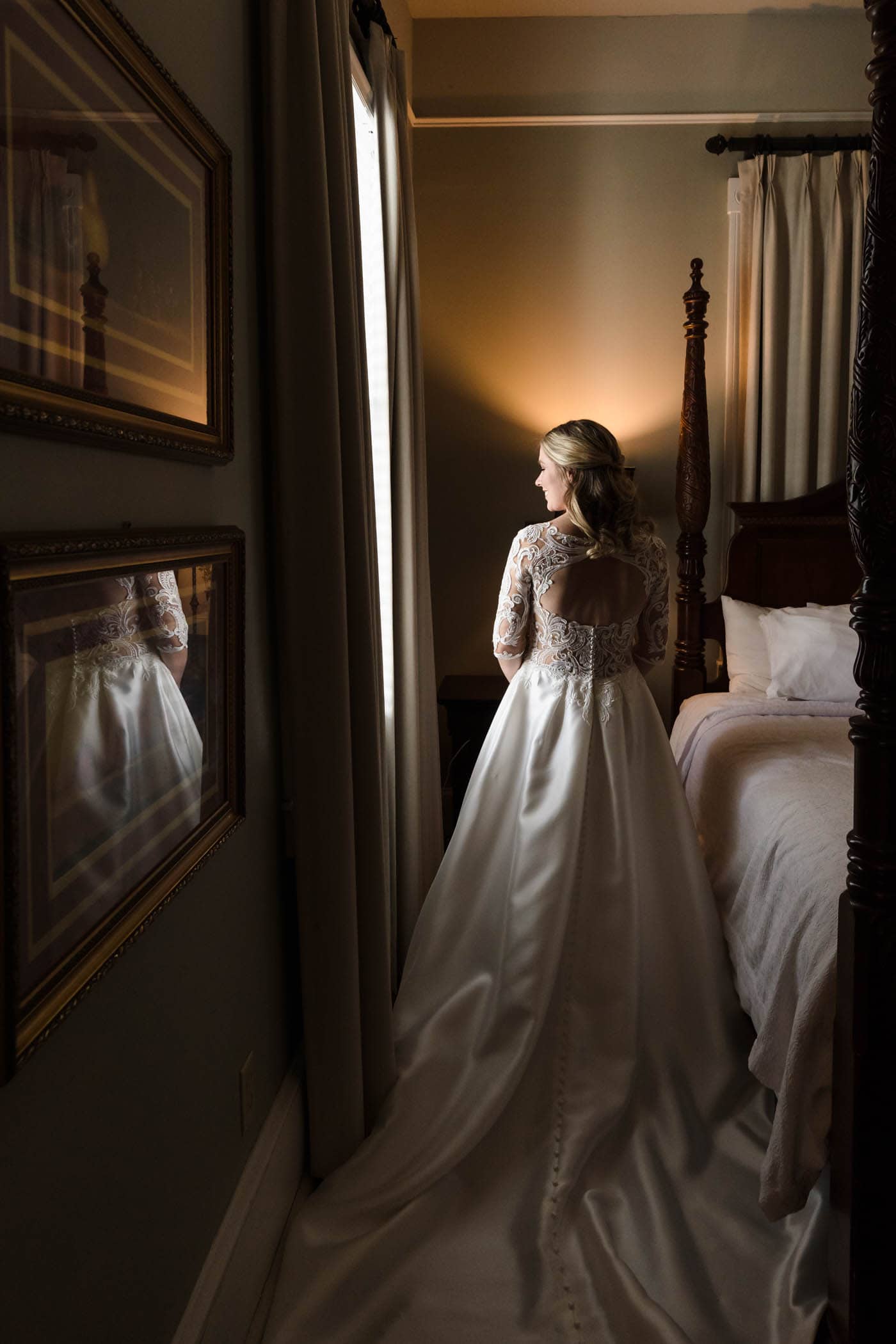 What was your favorite detail of the day and why? (This could be a literal detail like dress, rings, etc or a story about something that happened)
Kane – Her dress
Parker – I loved our first look and taking pictures with our families/wedding party beforehand. It was like our own little party before the big day!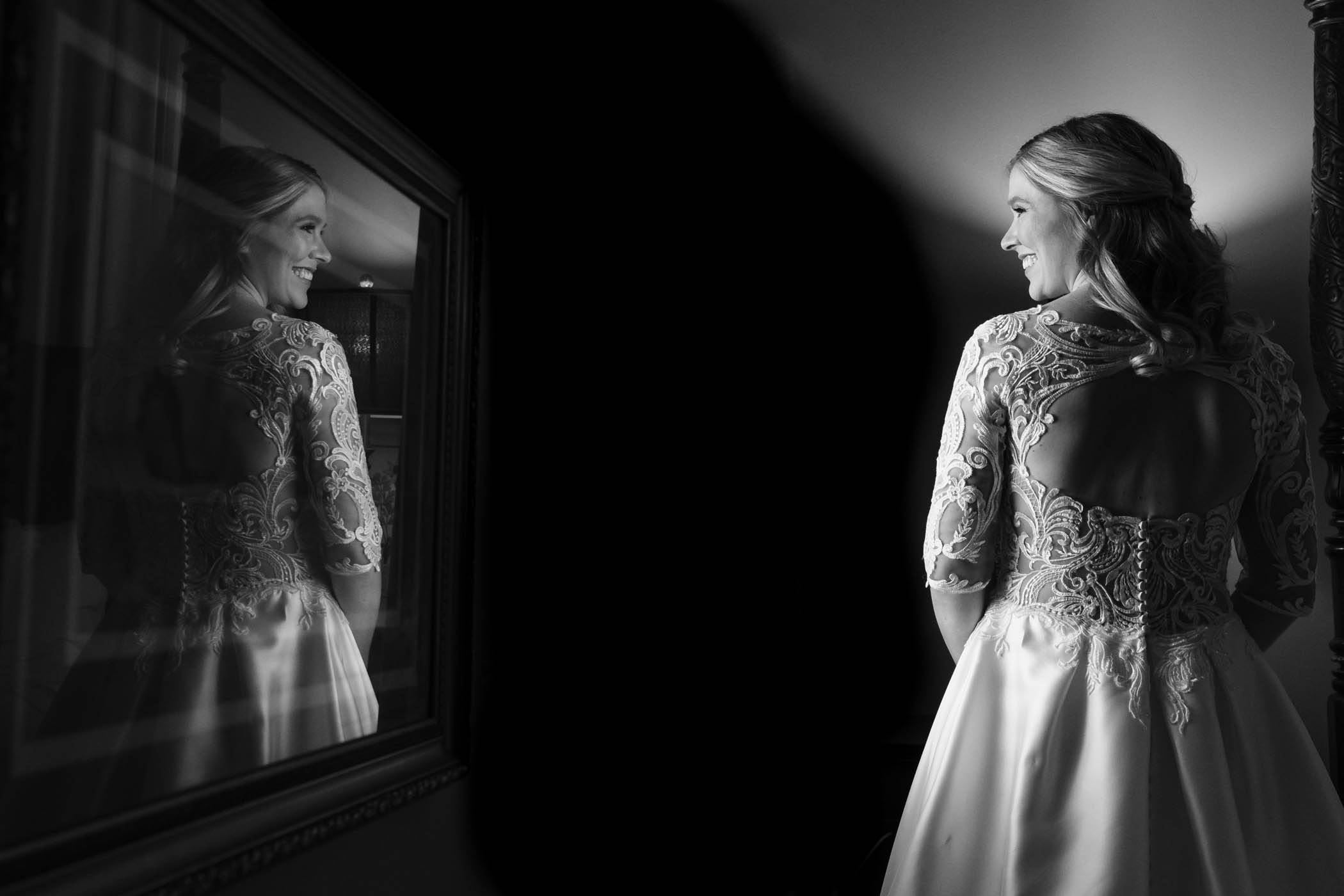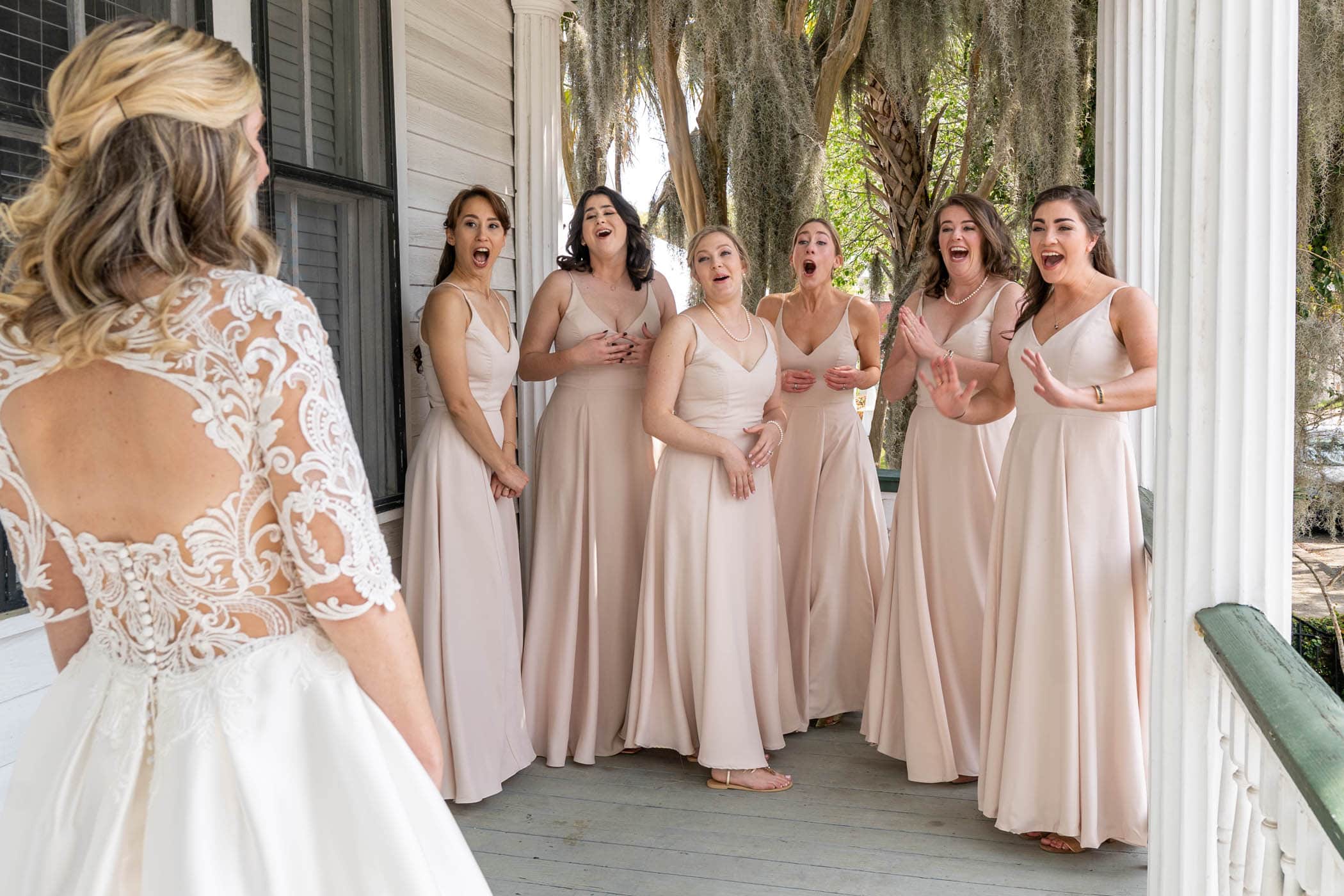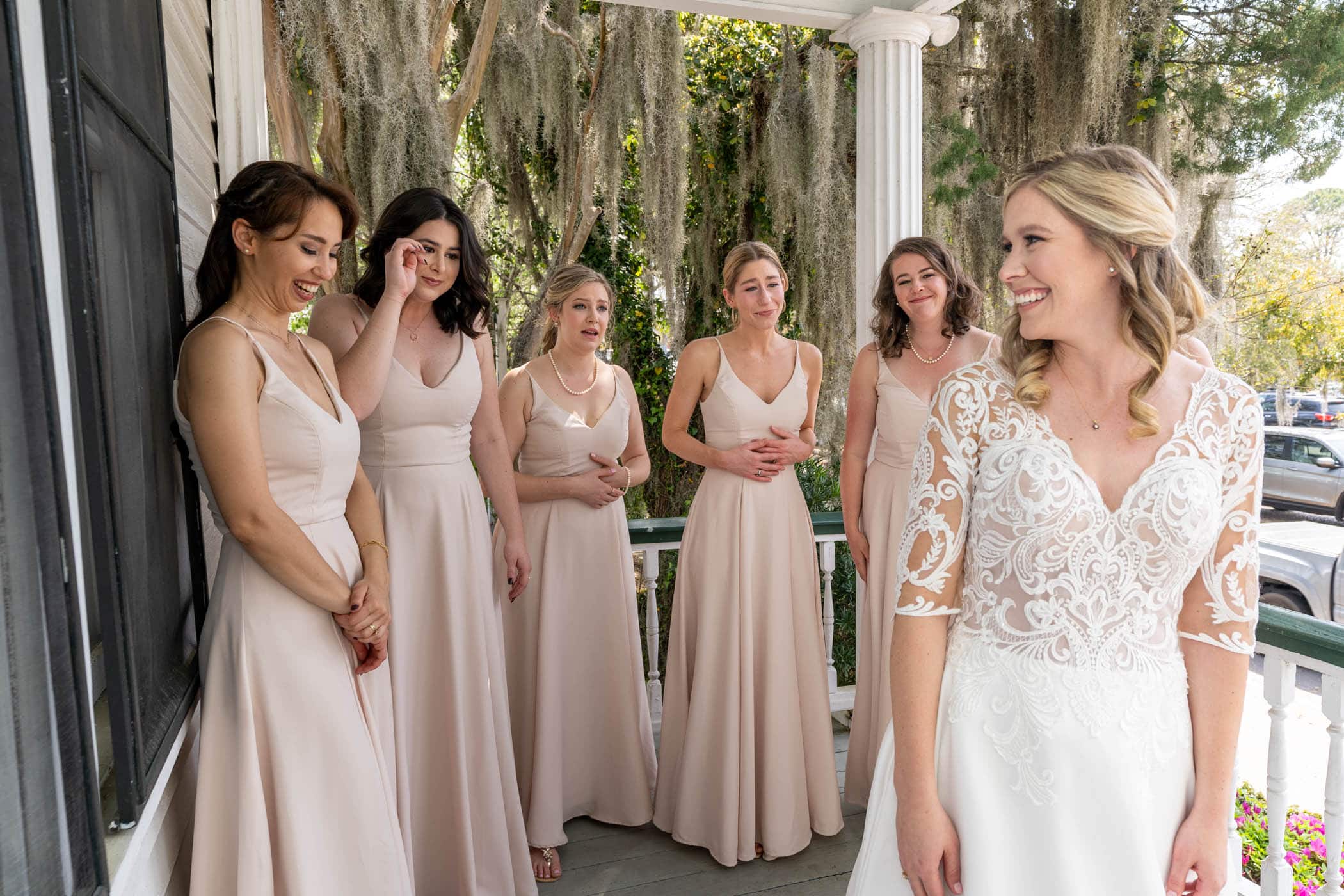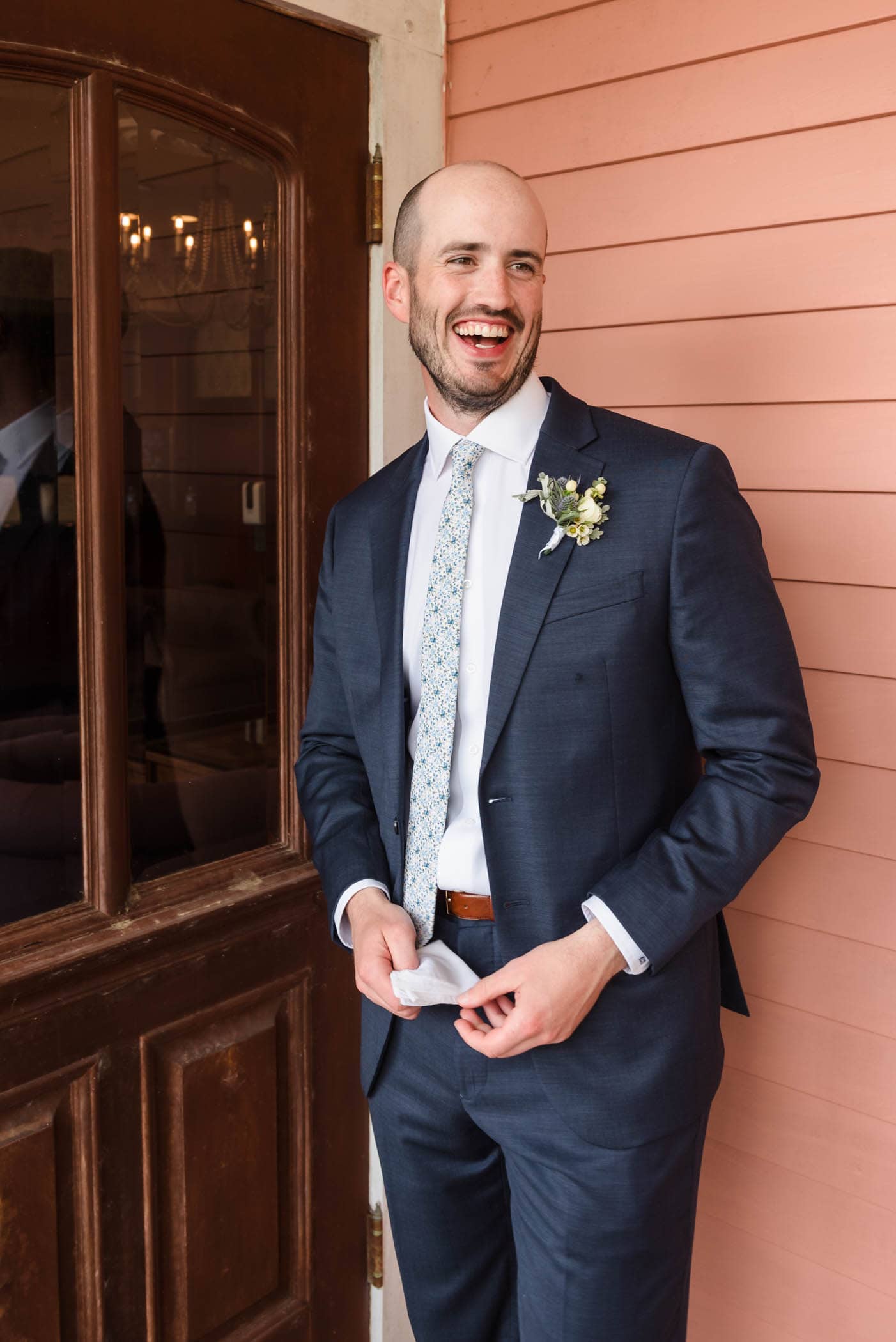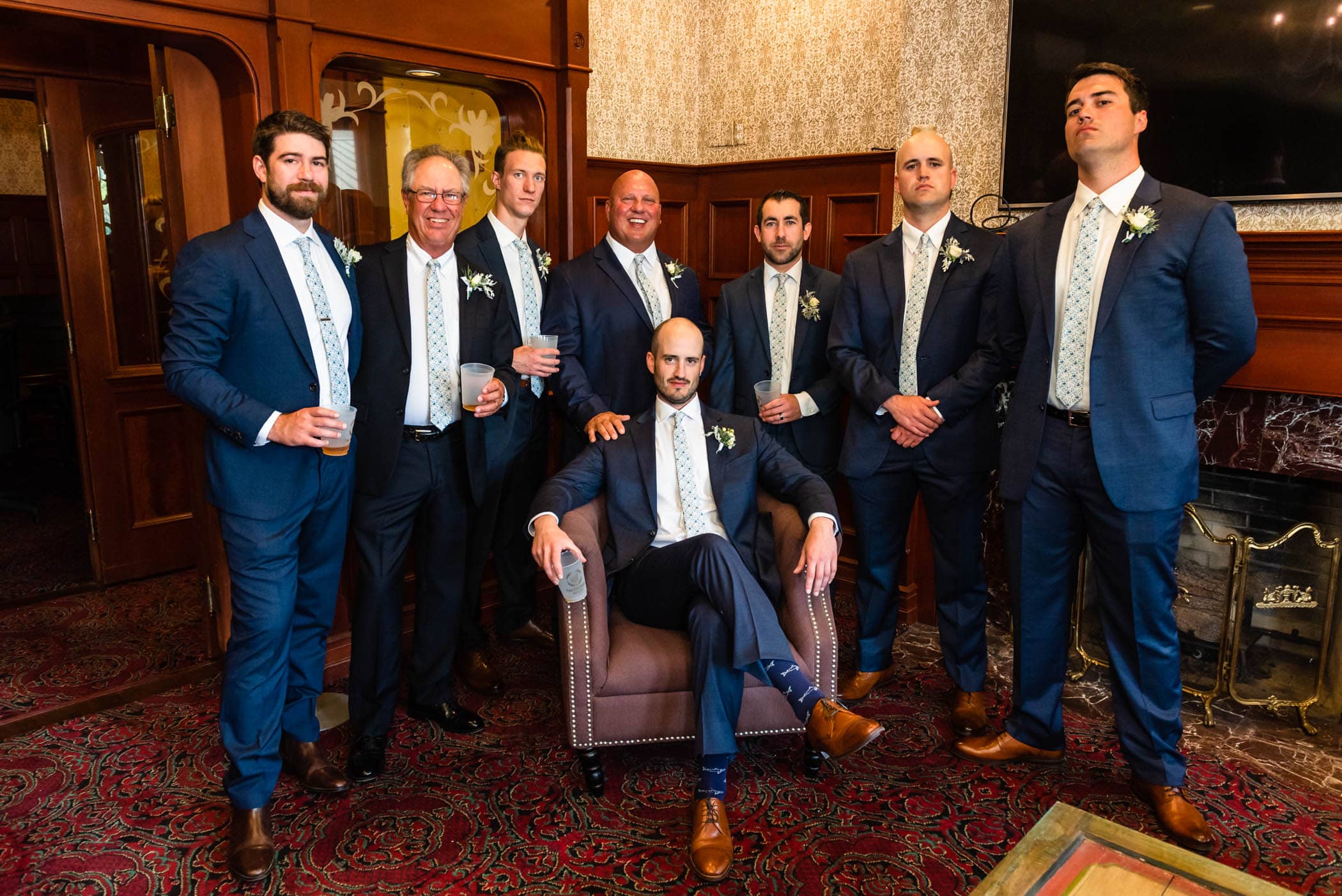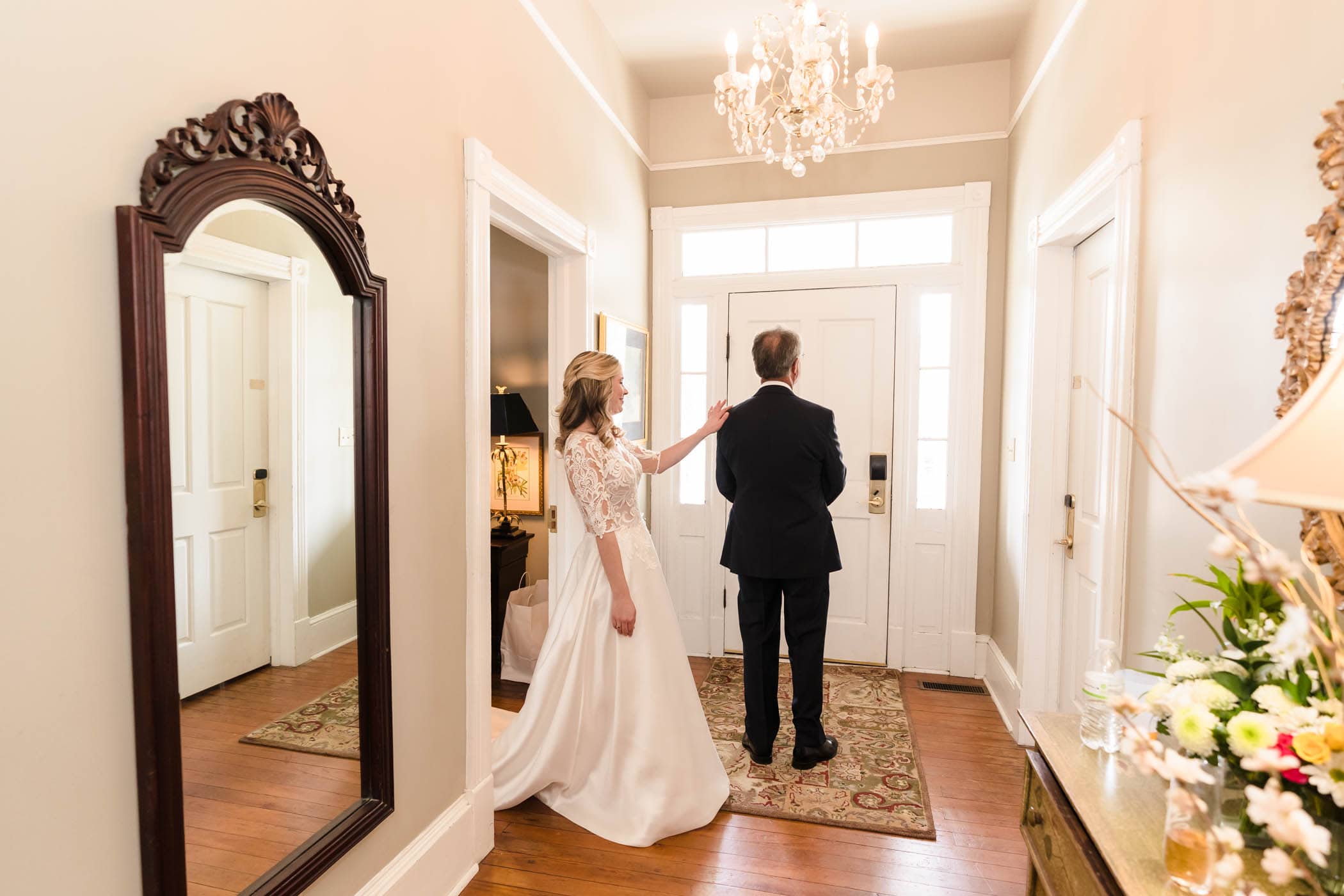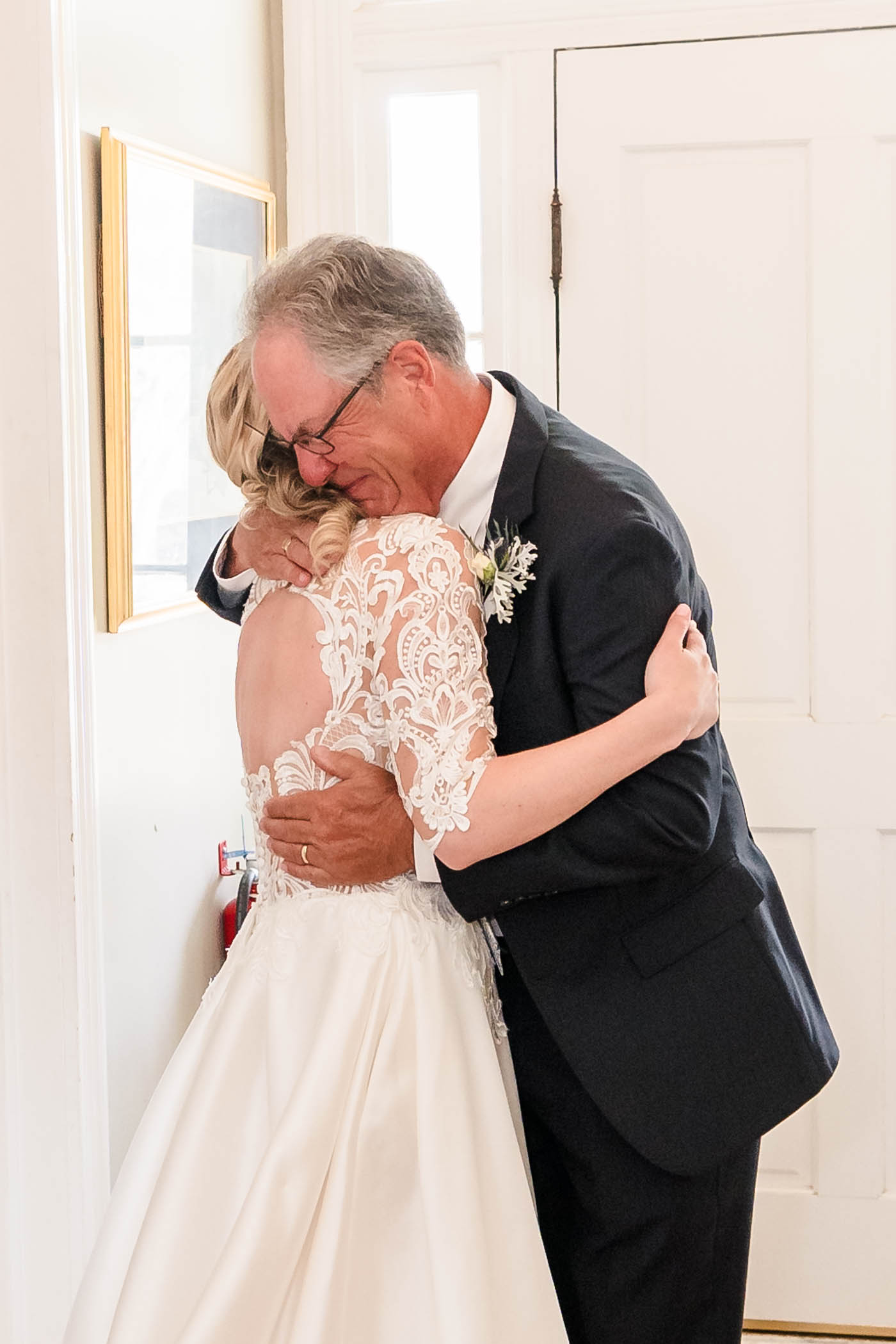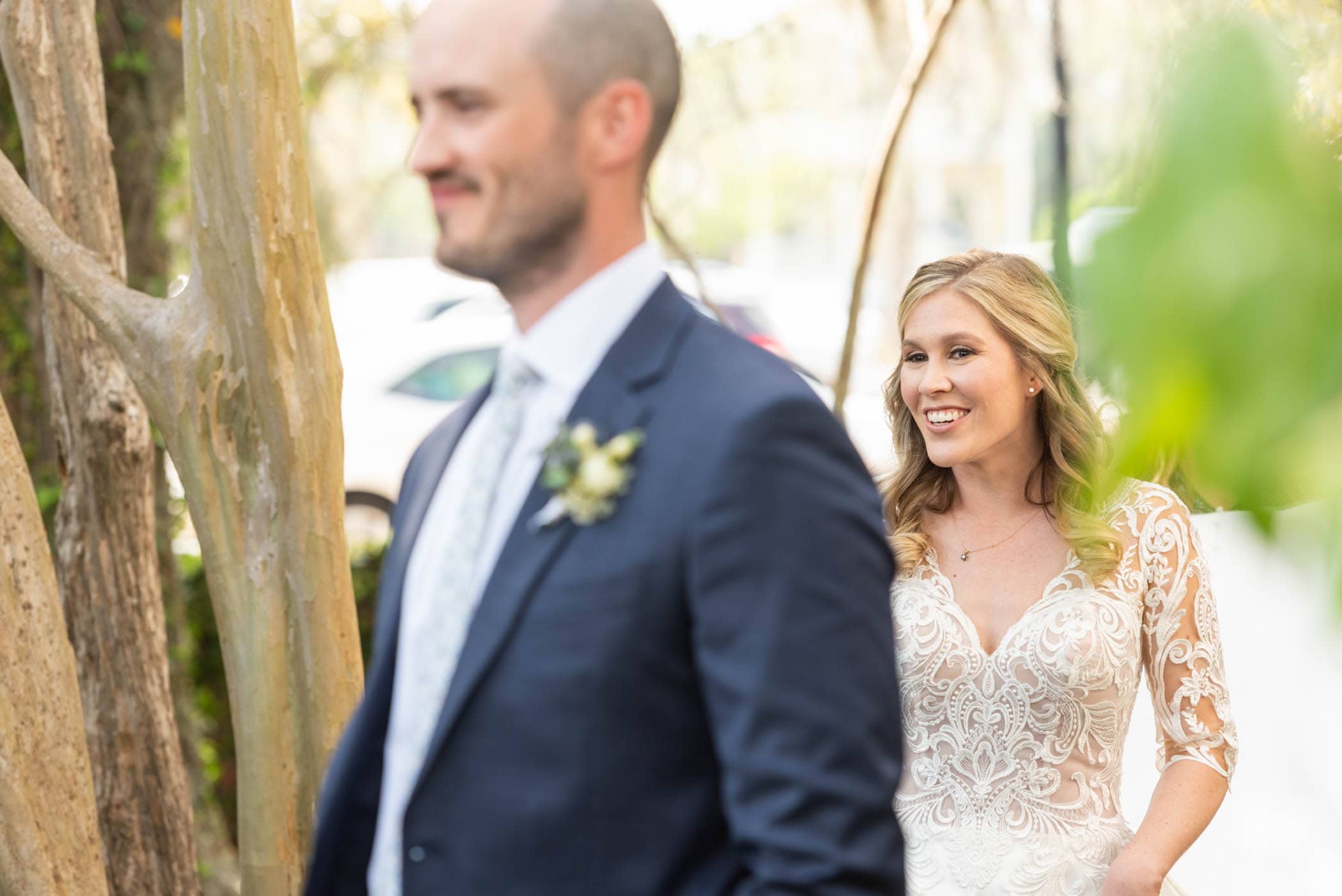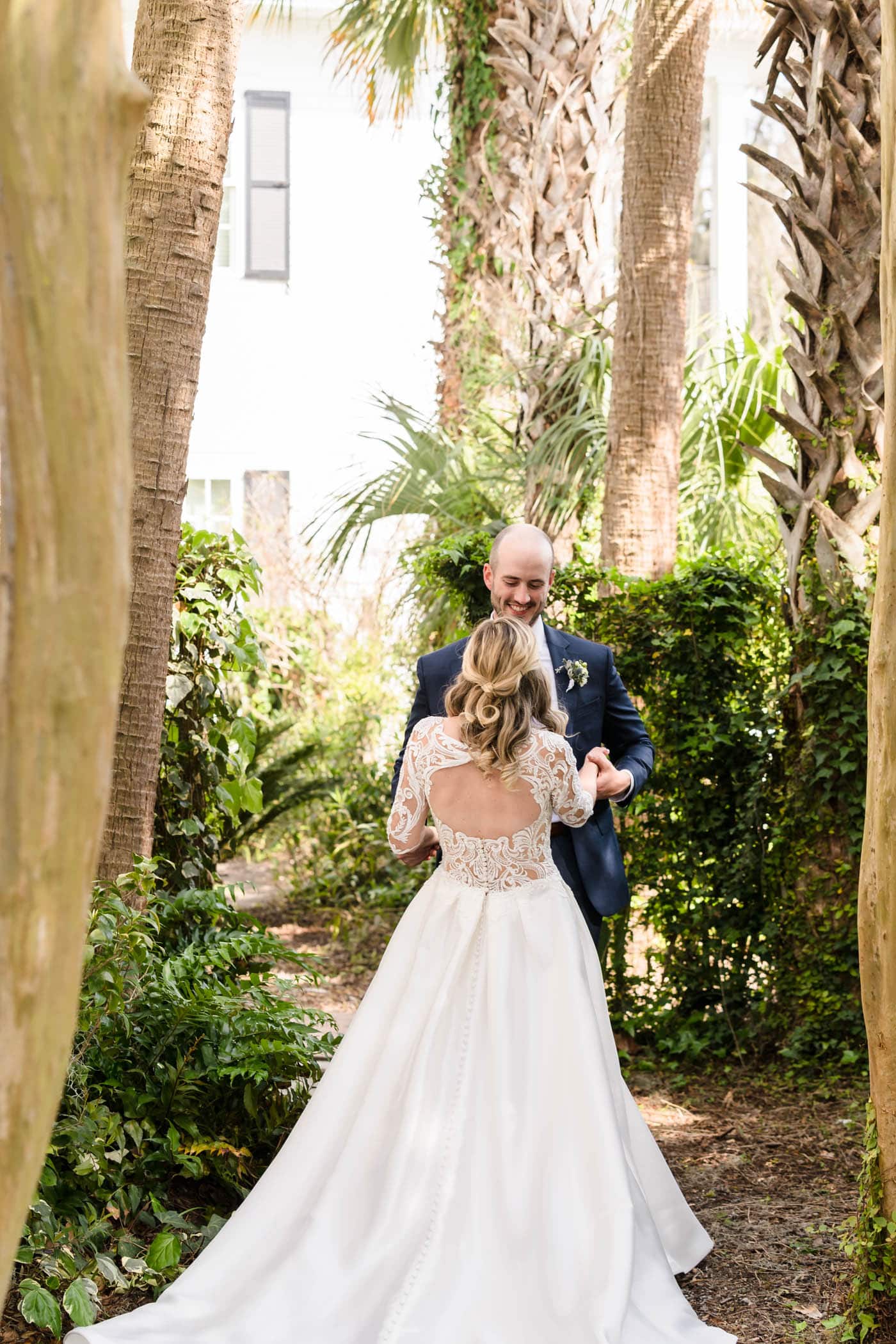 What was your favorite part of the day?
Kane – Finally being married!
Parker – I loved seeing all of my family and friends merging with his family and friends. It truly is magic! We were so lucky  to have all the people we wanted to be there despite COVID Challenges and I am grateful for that.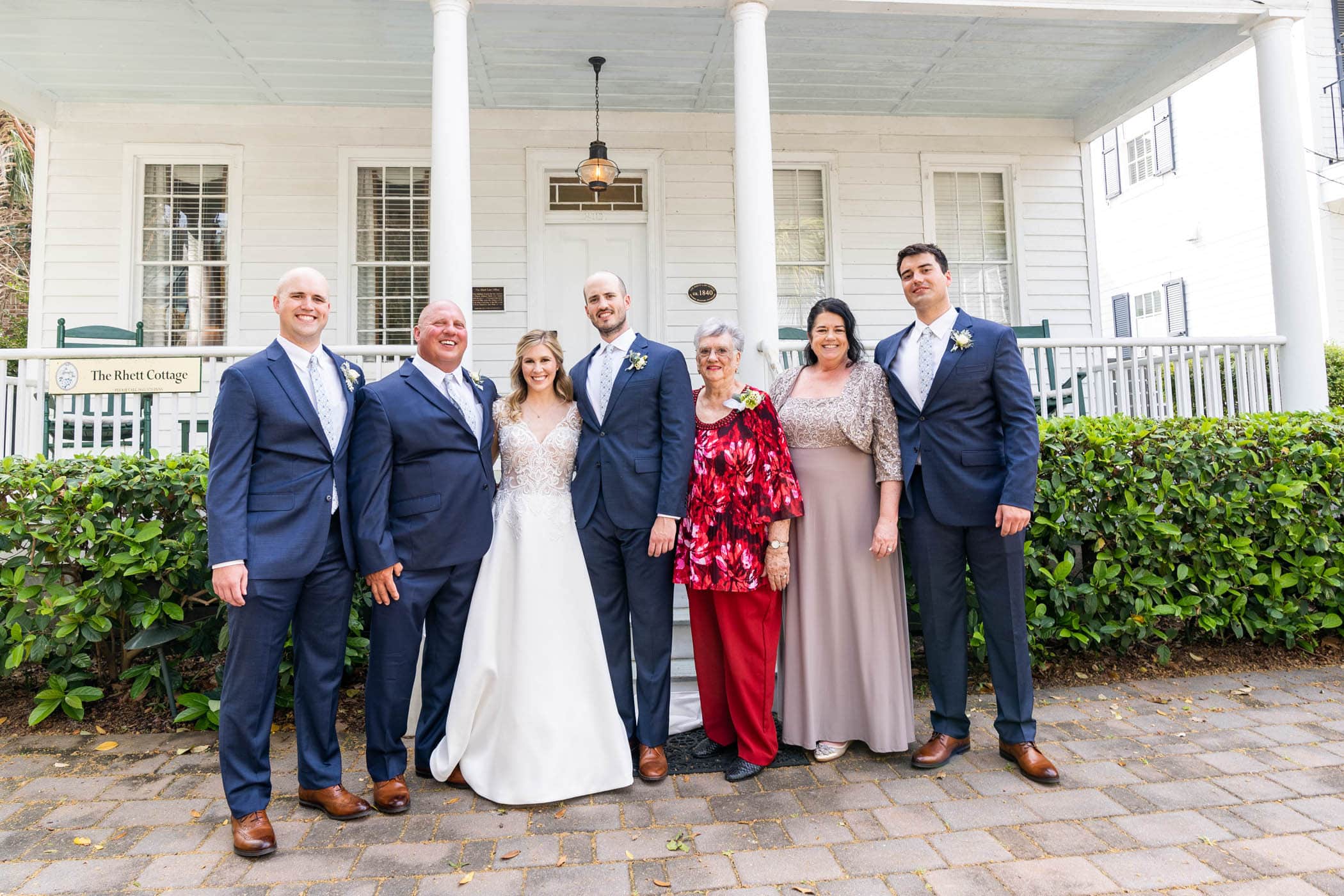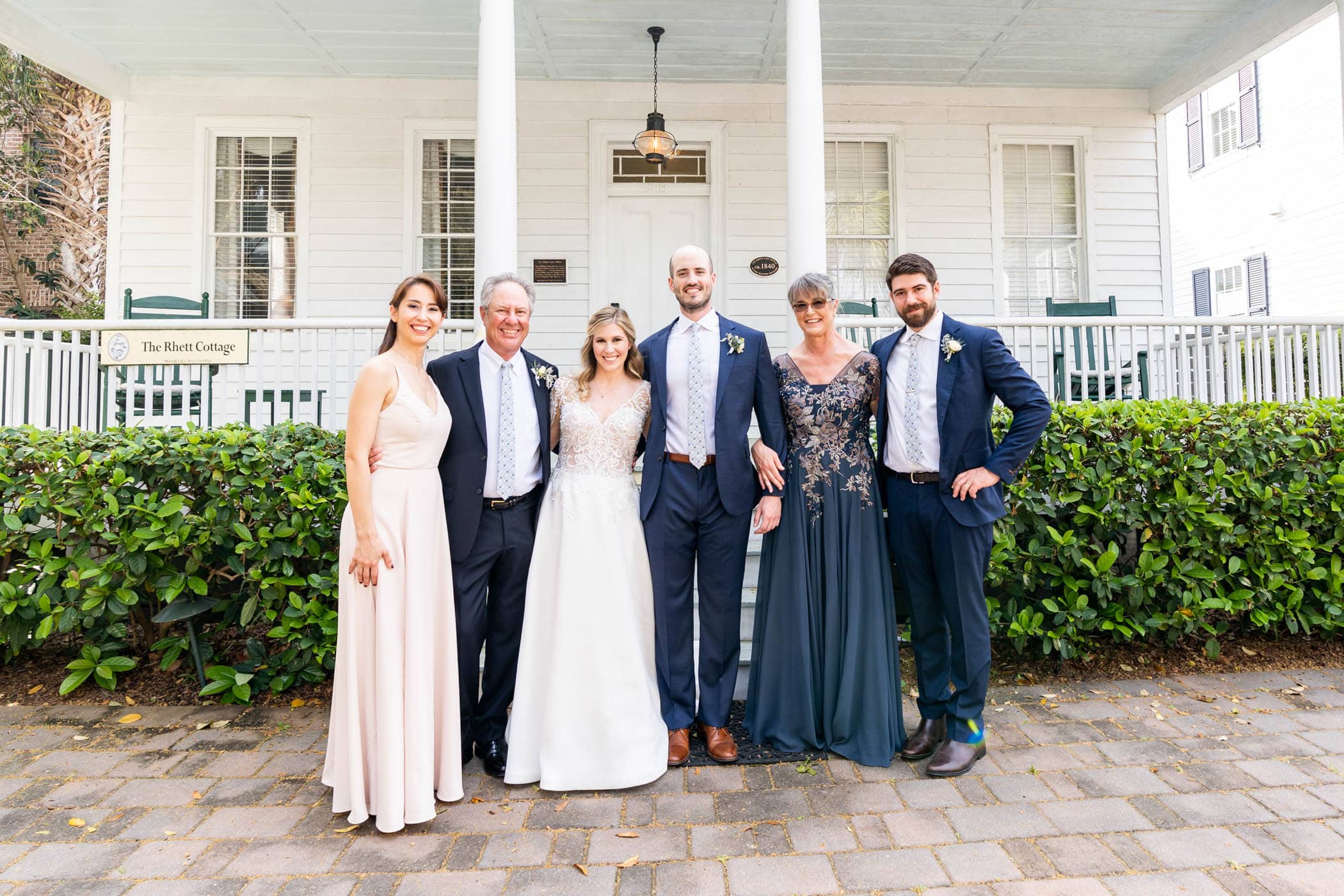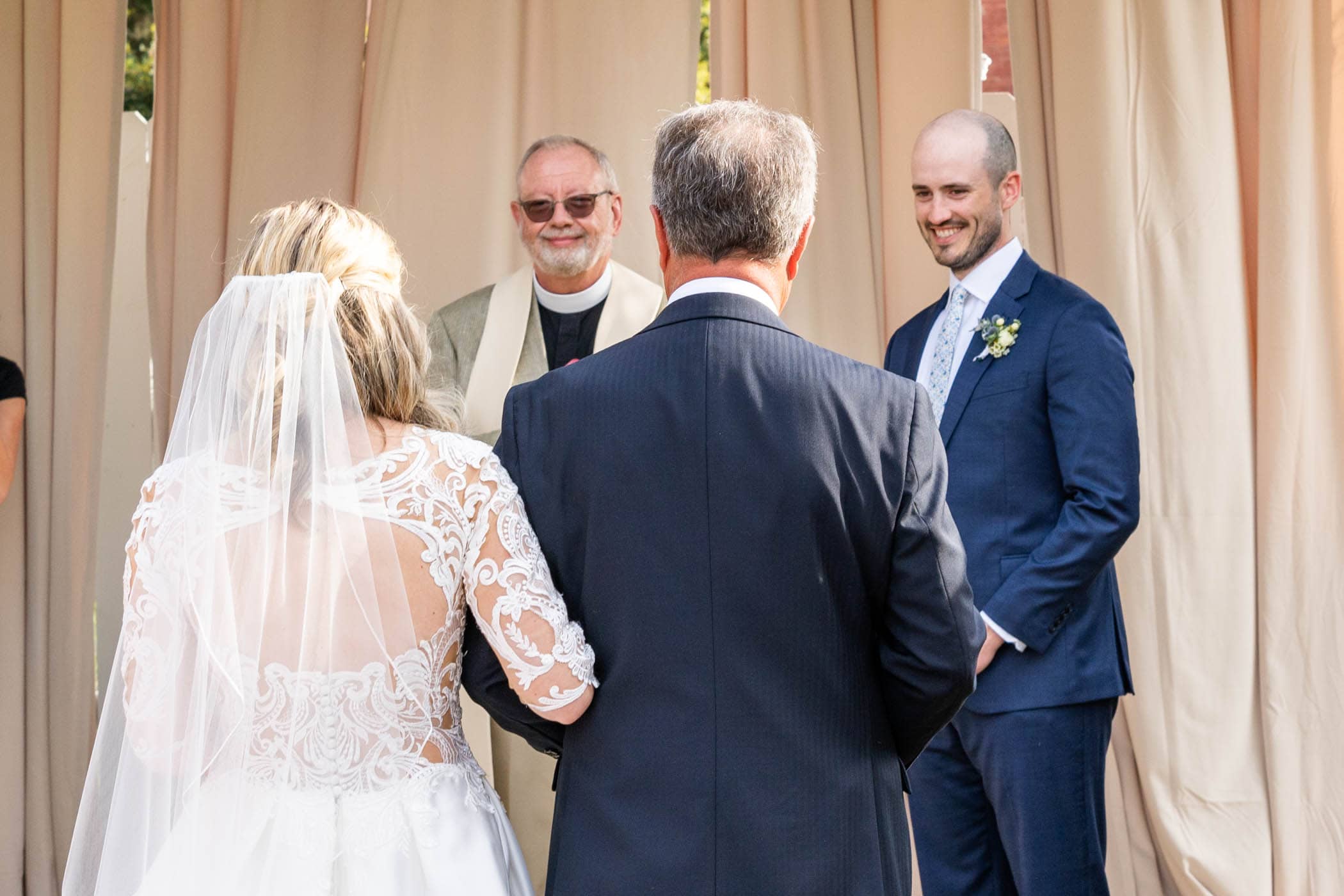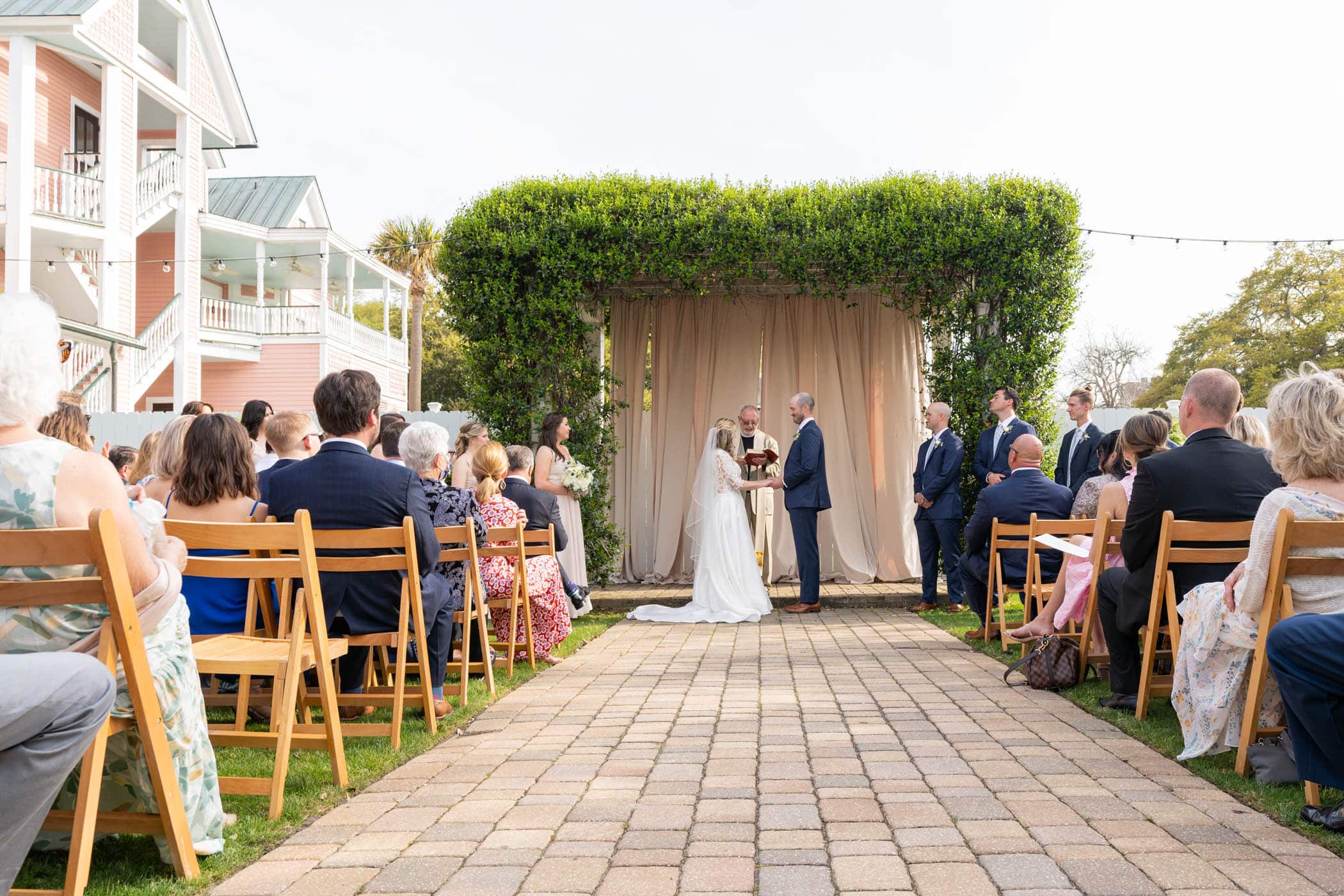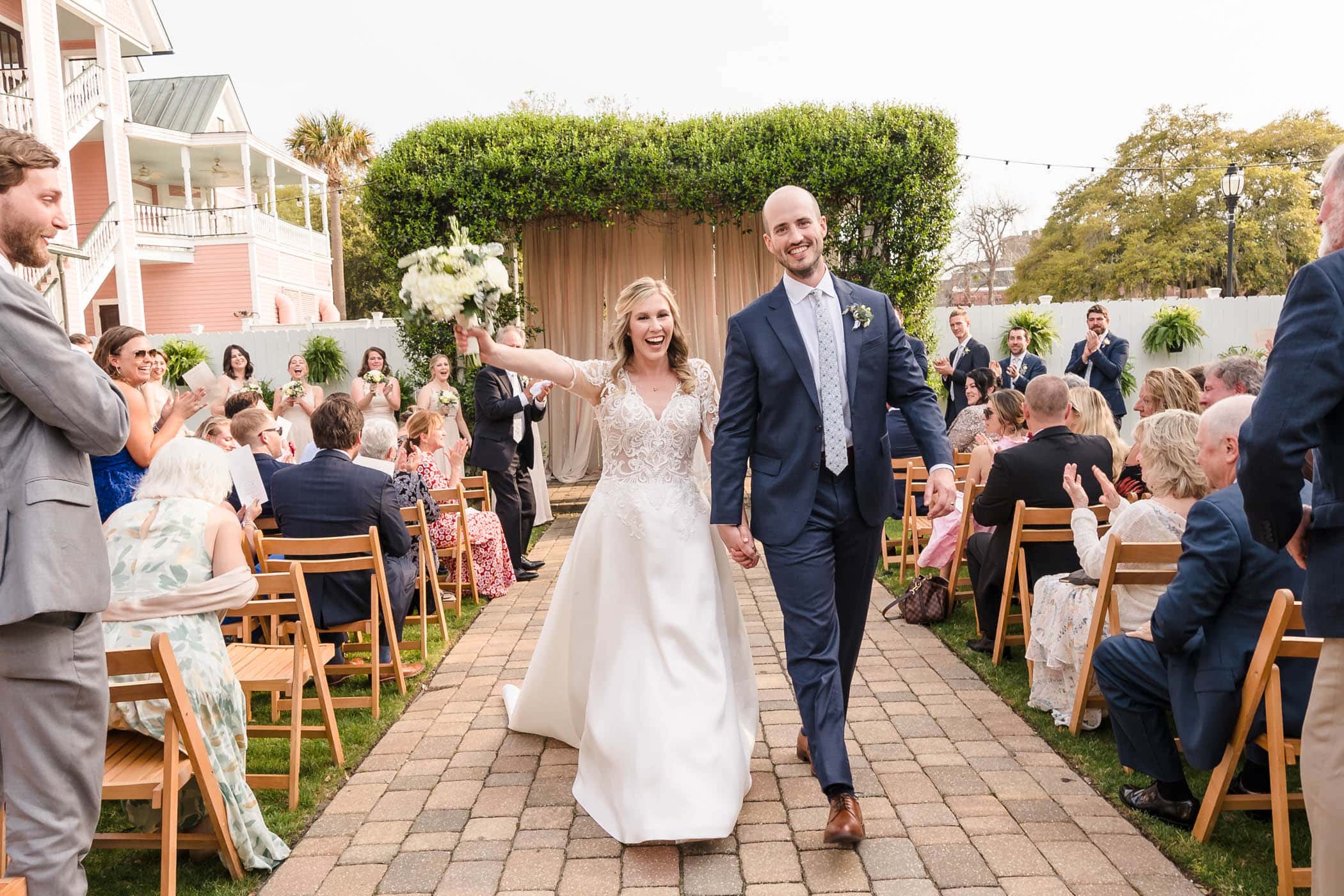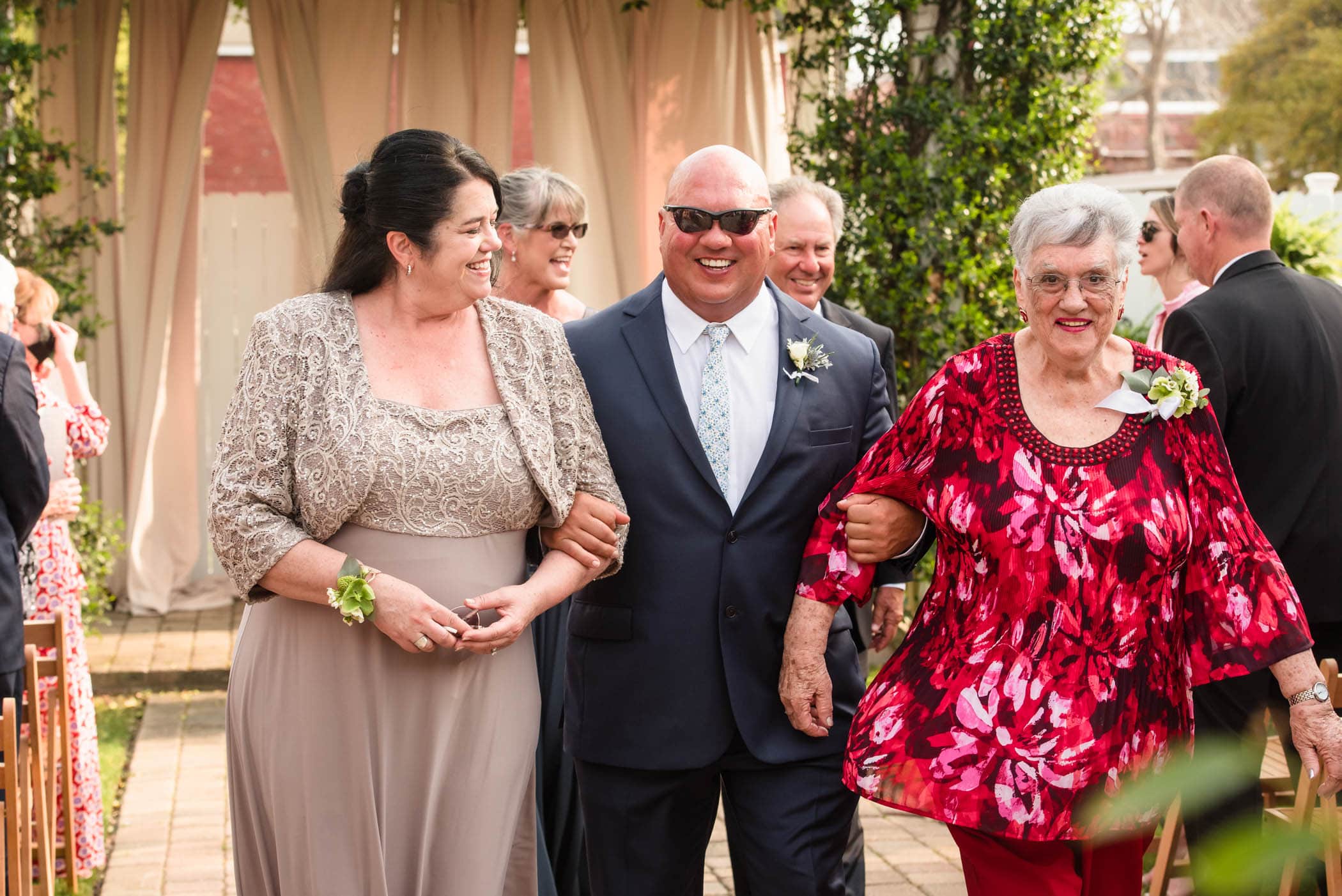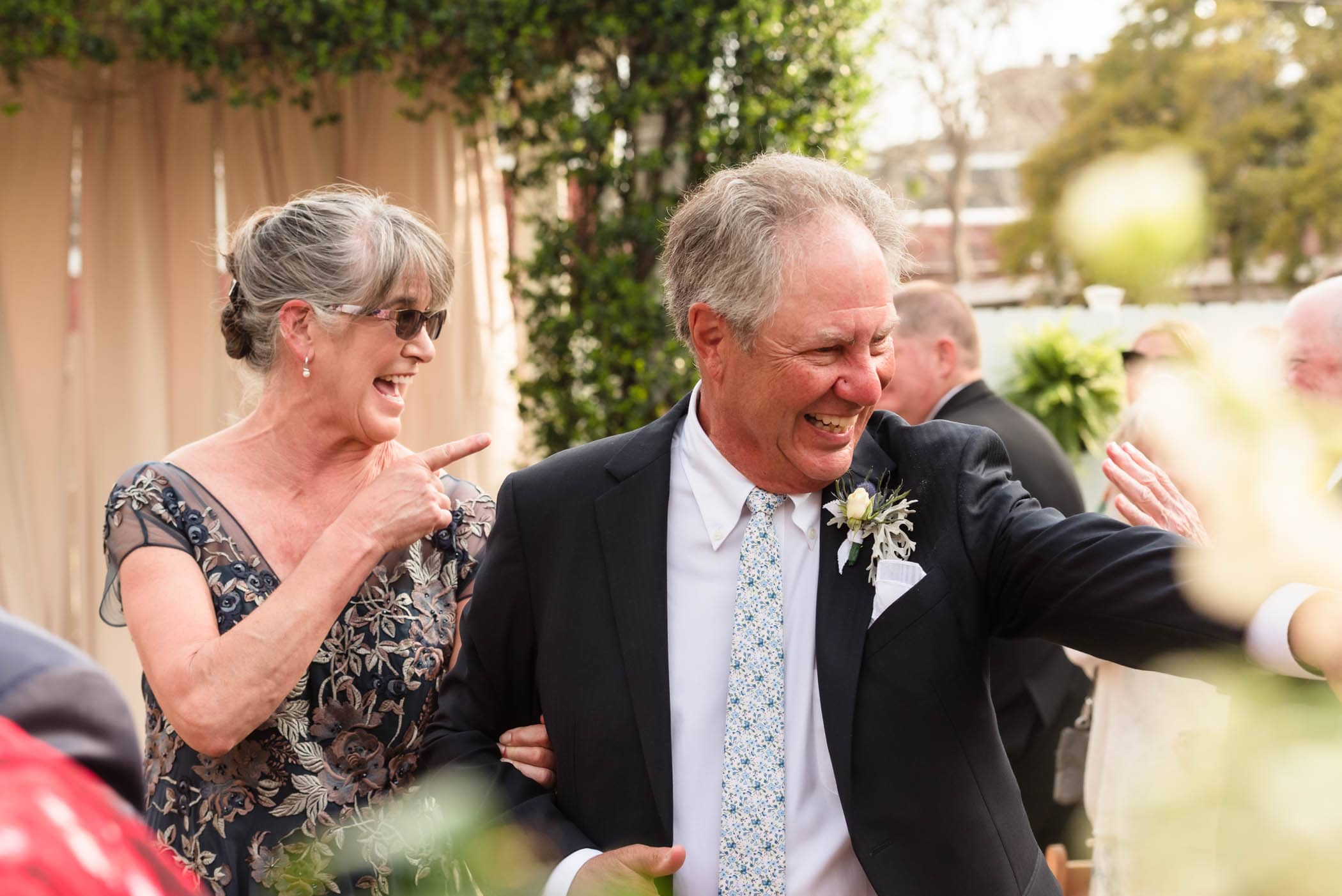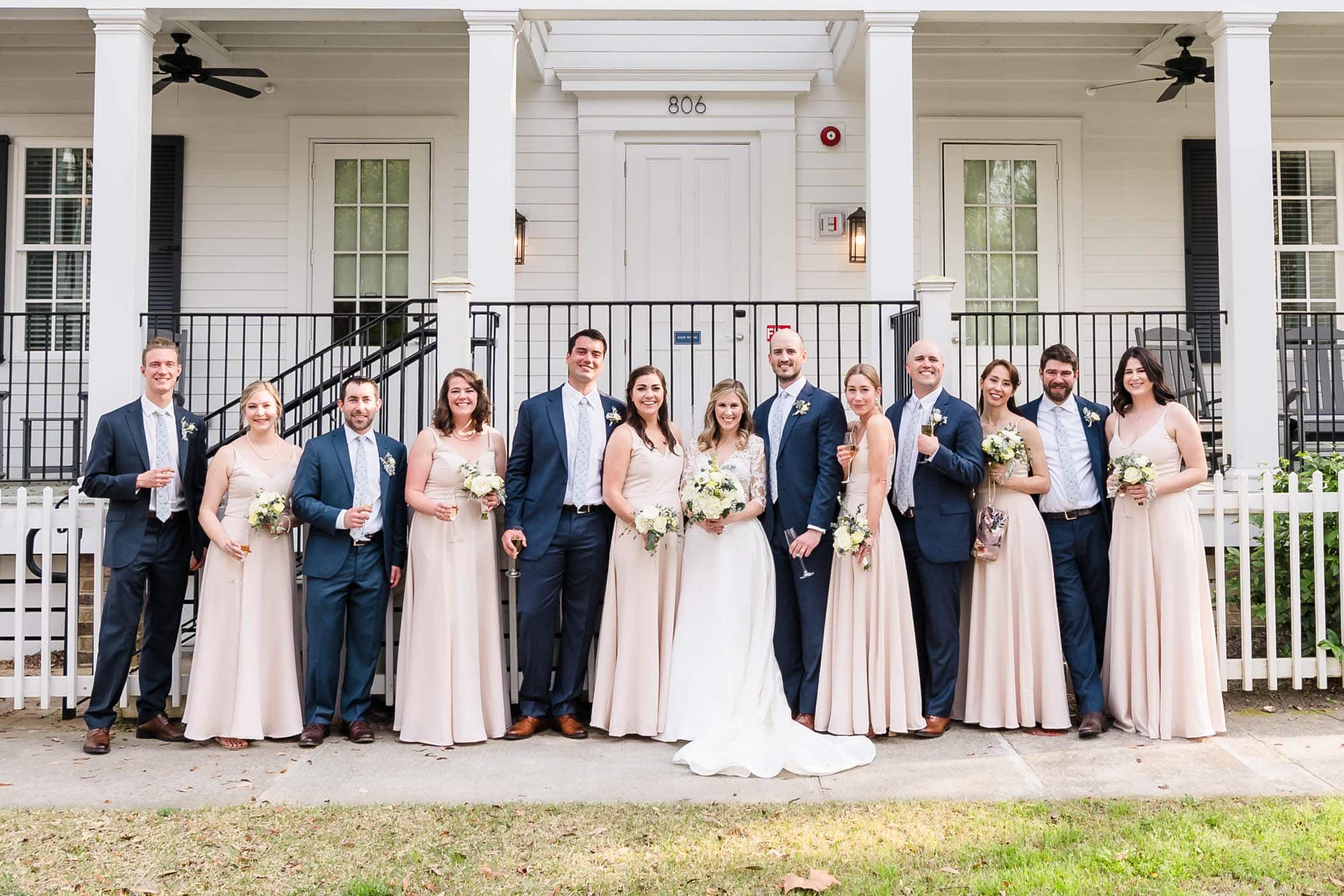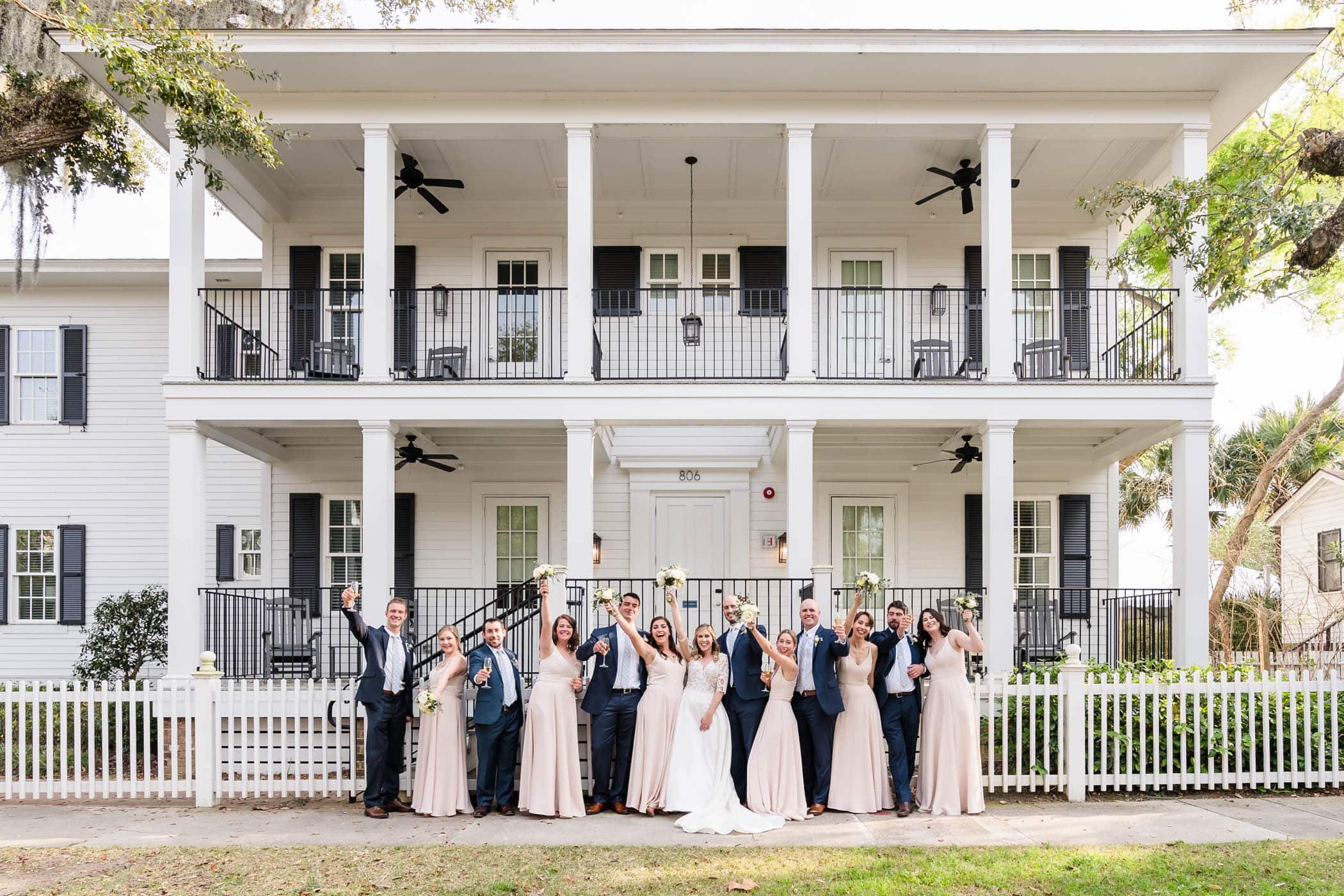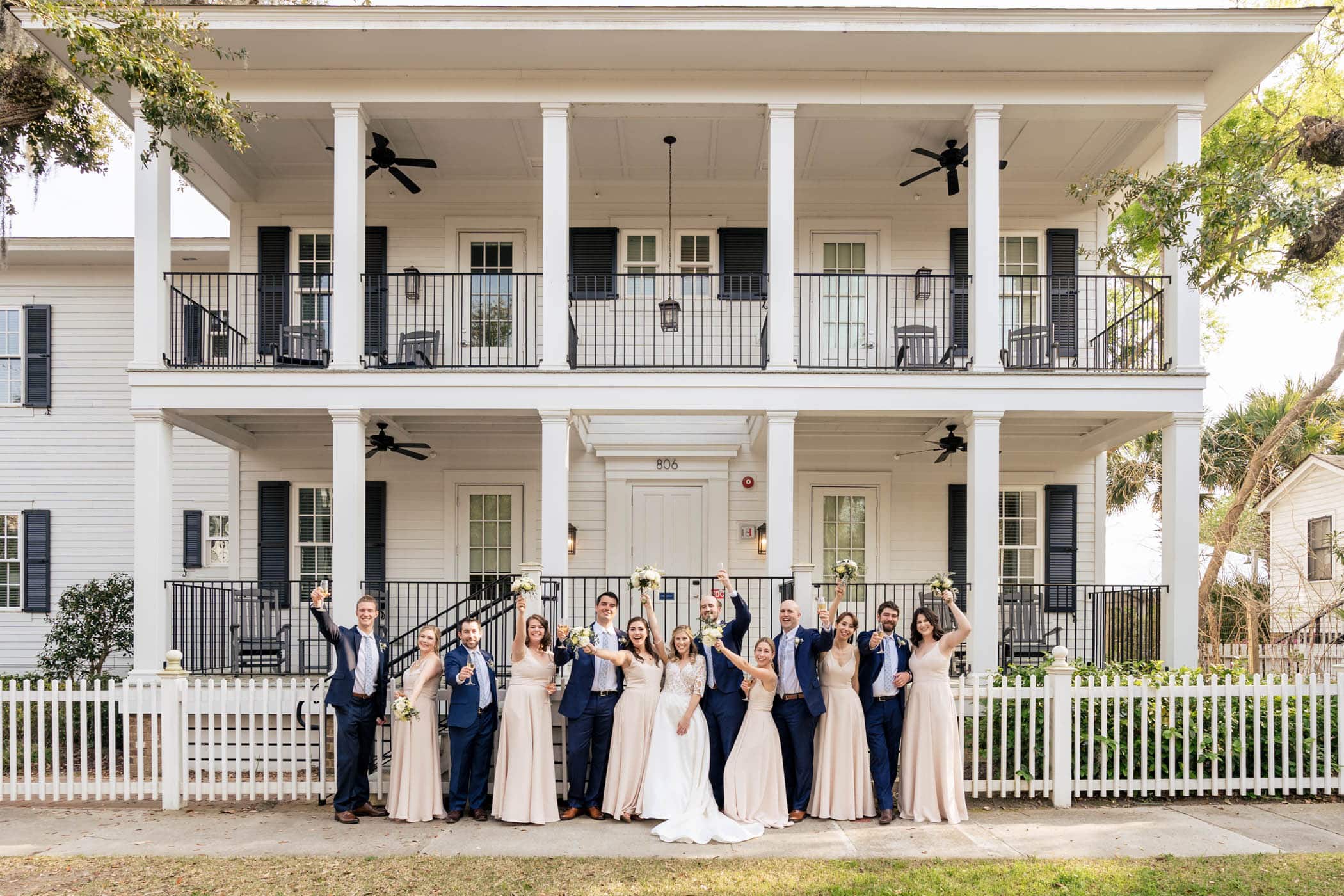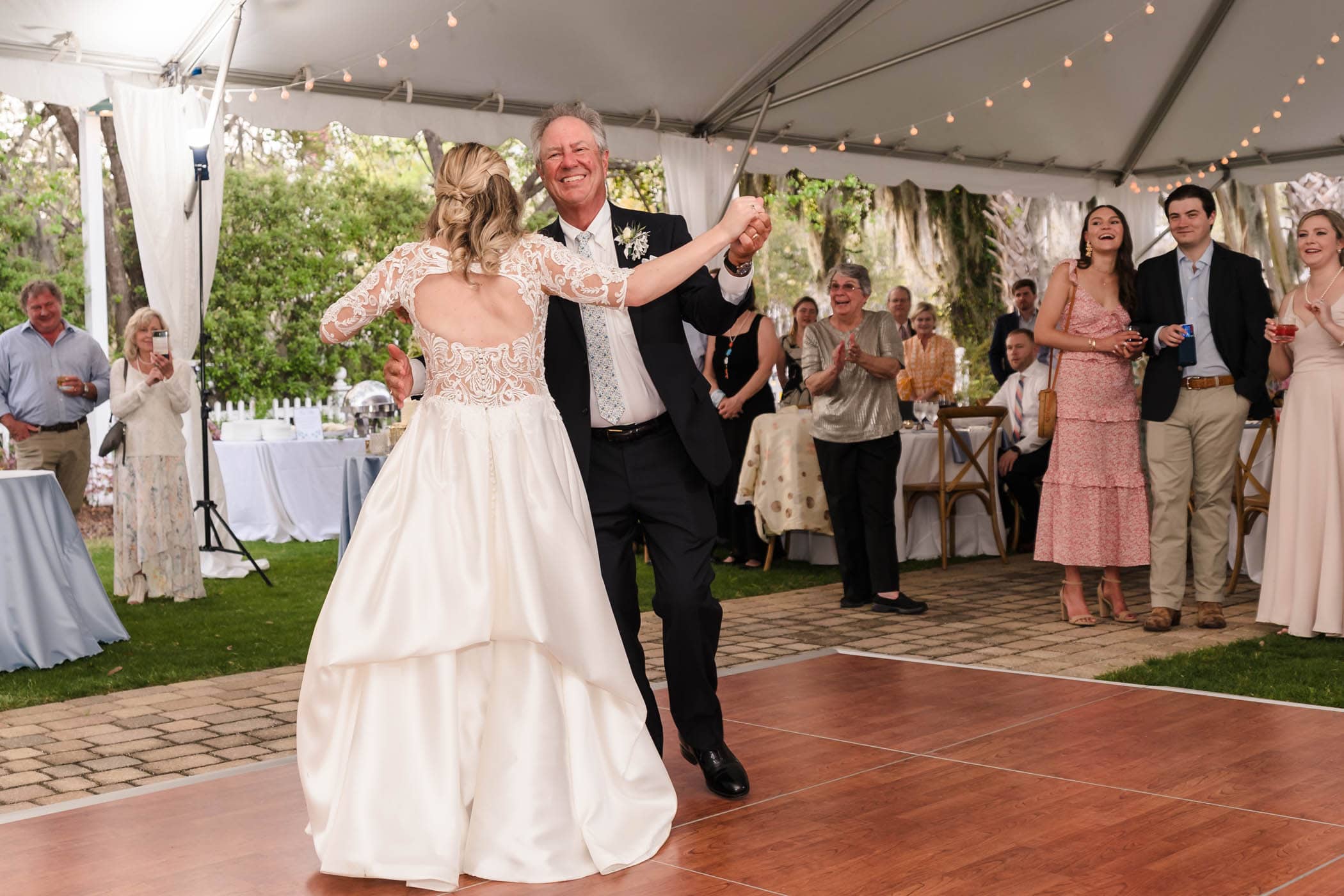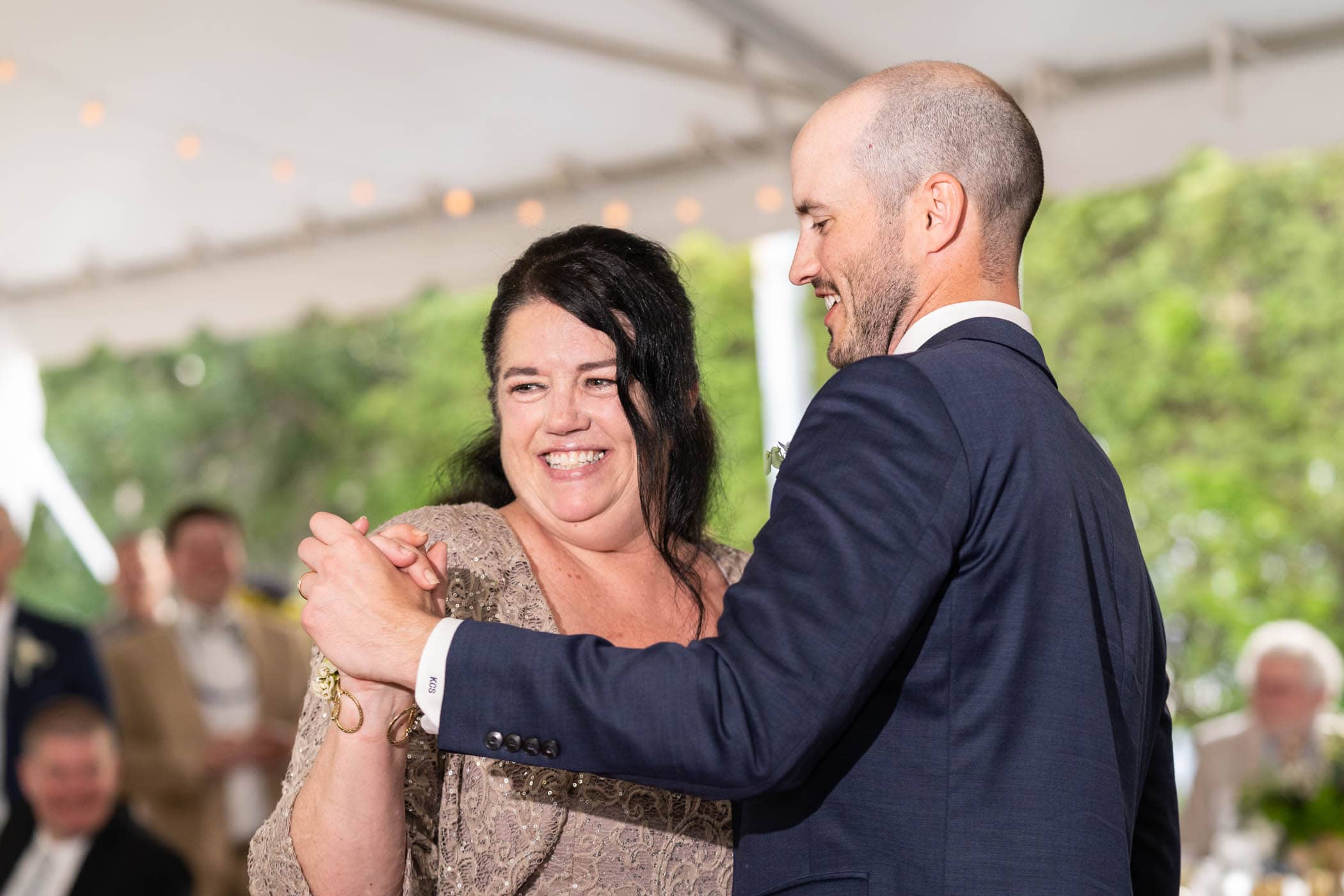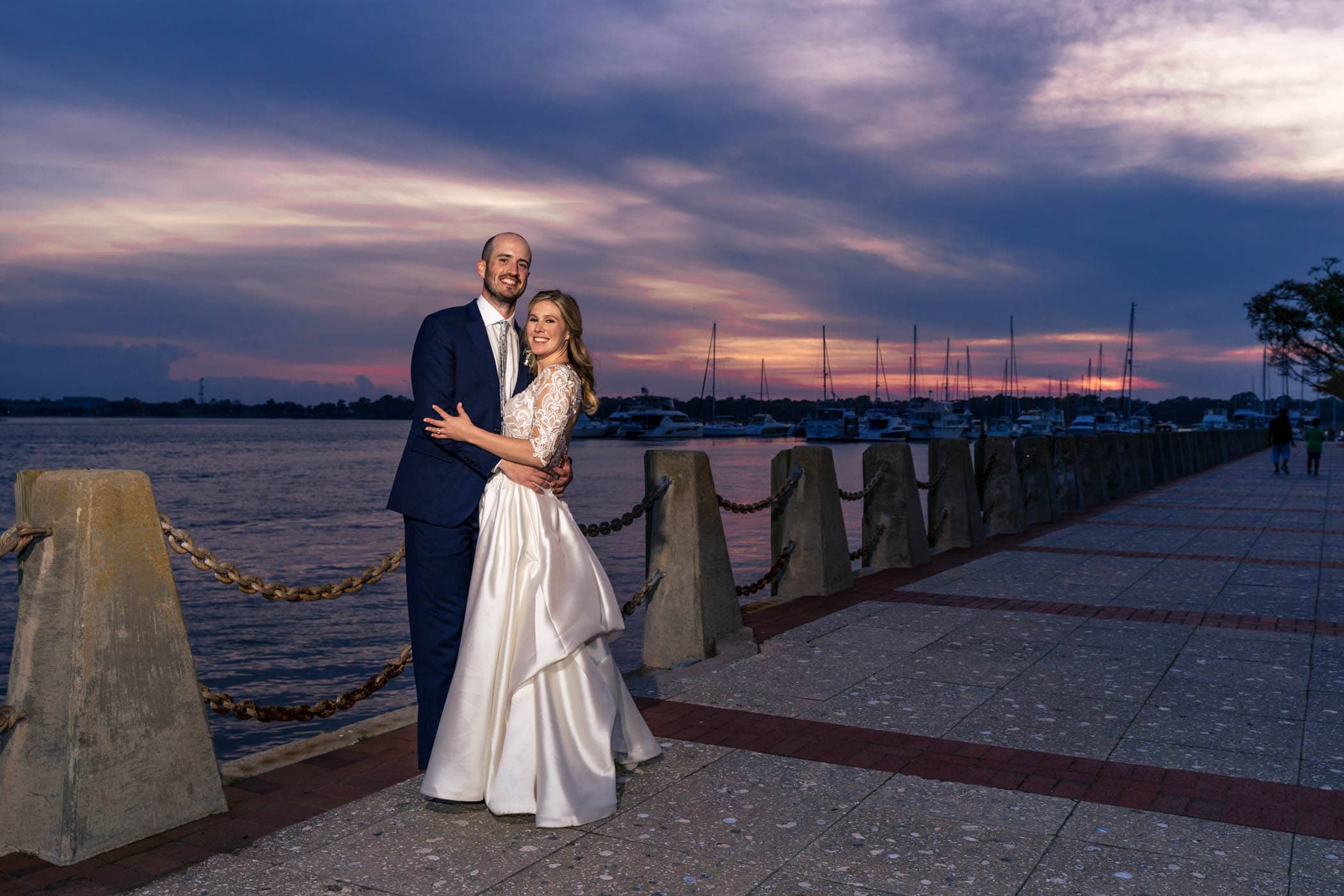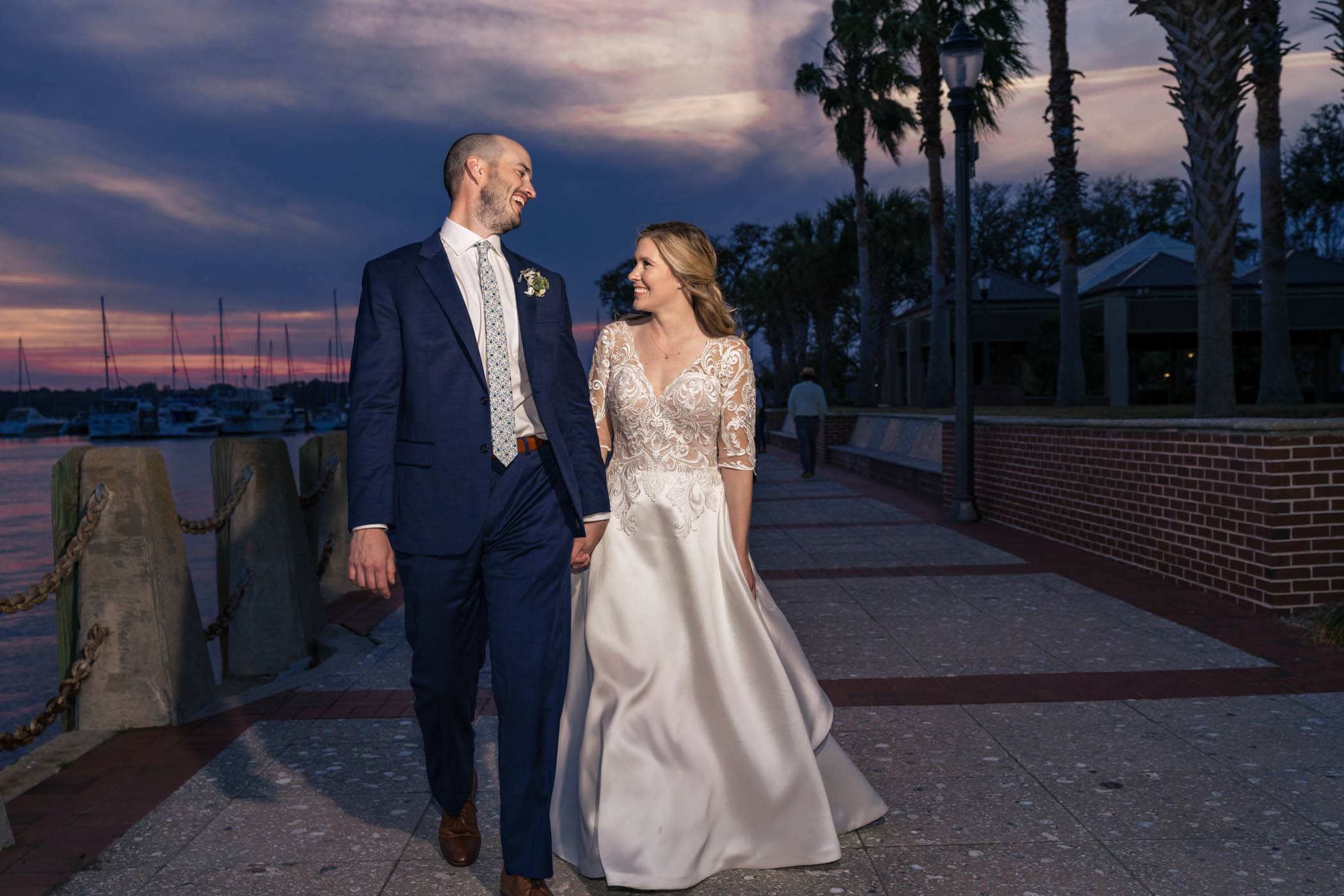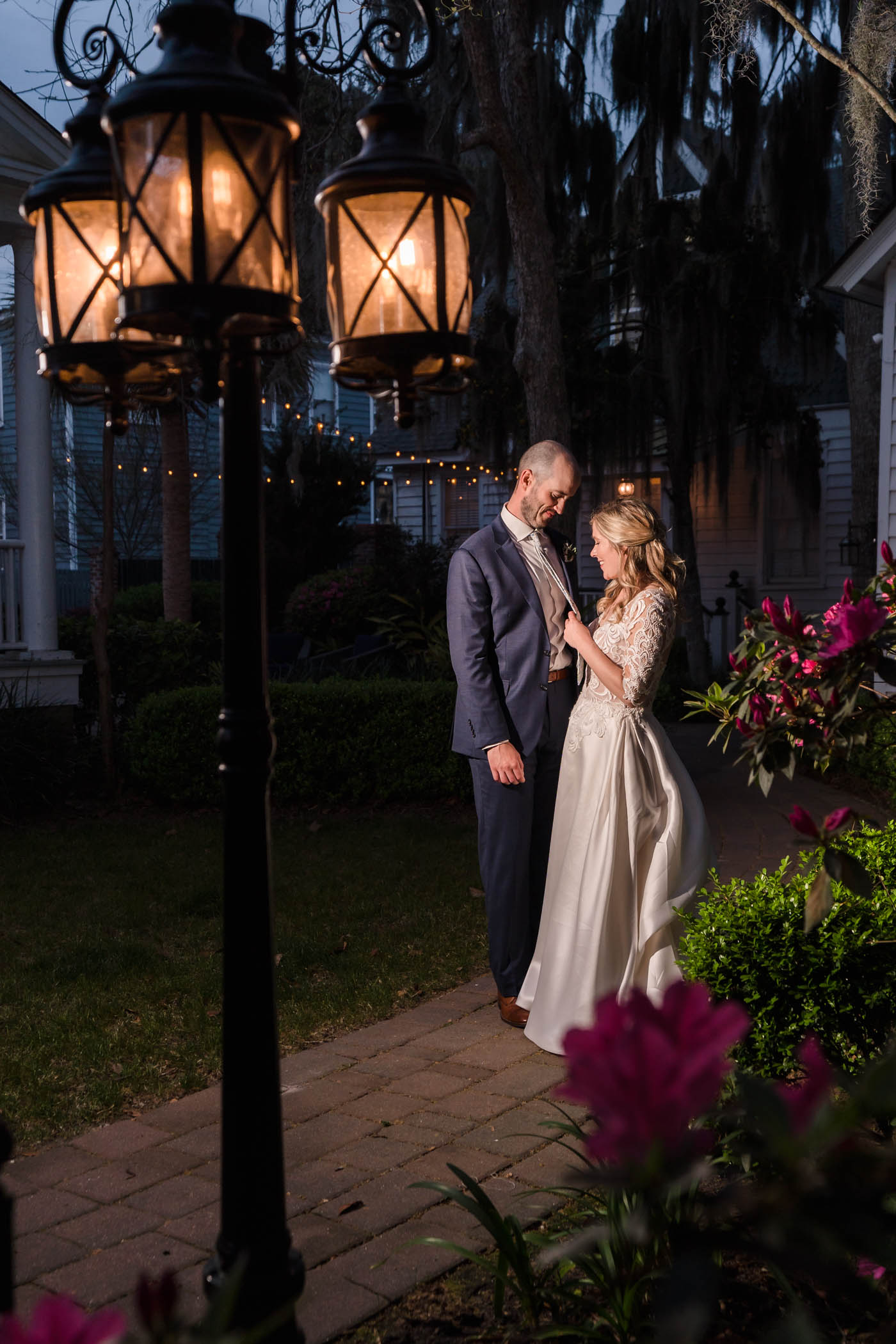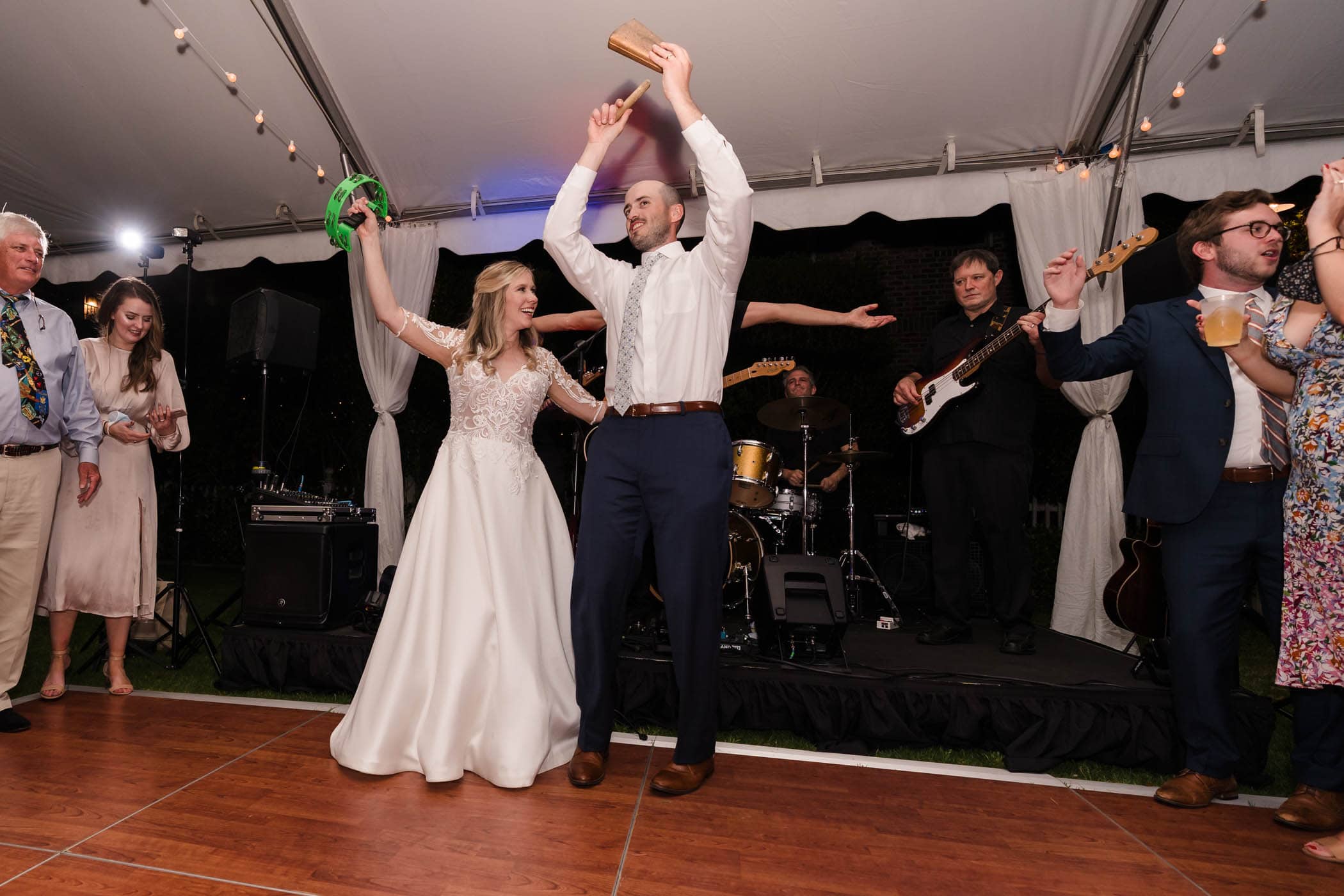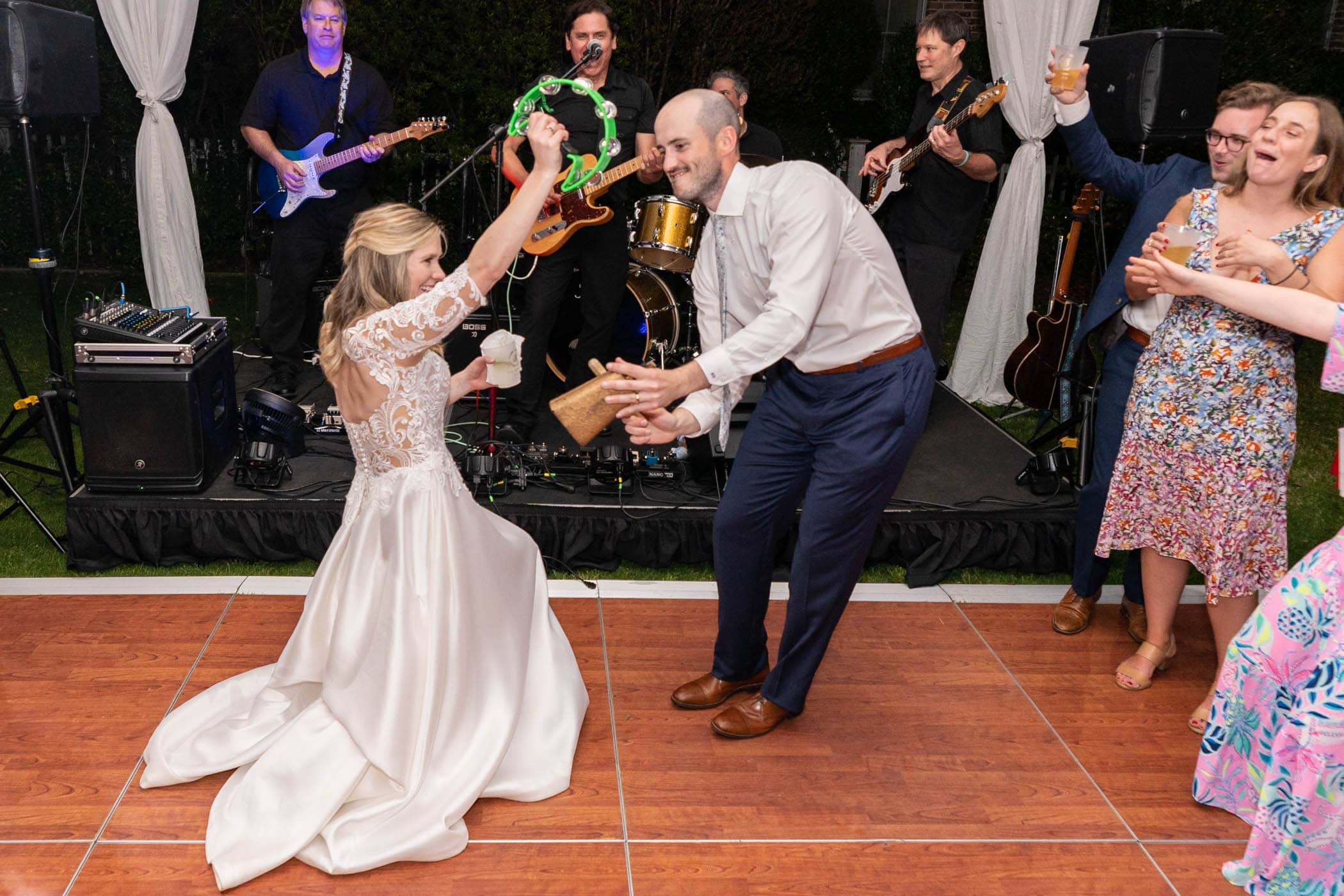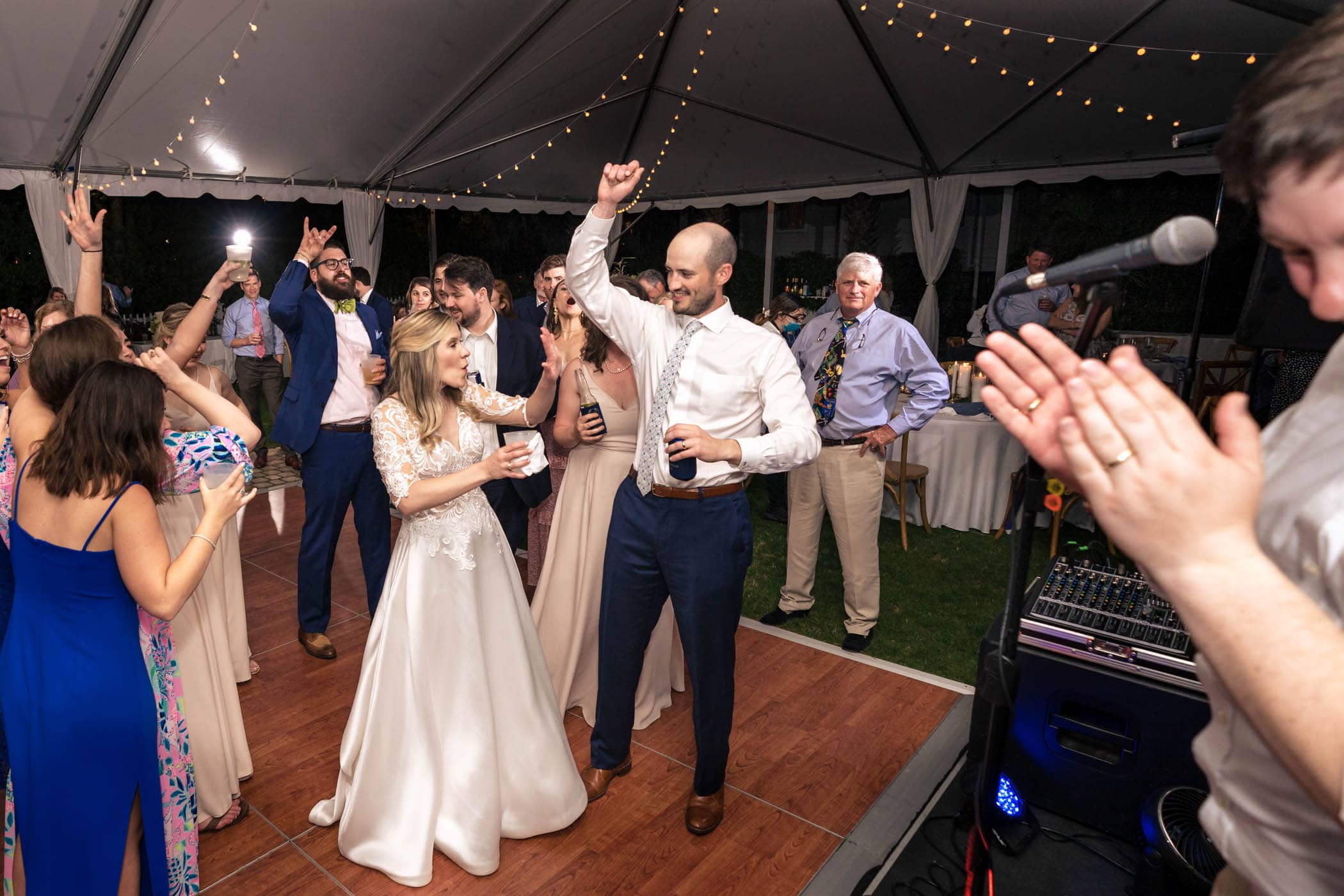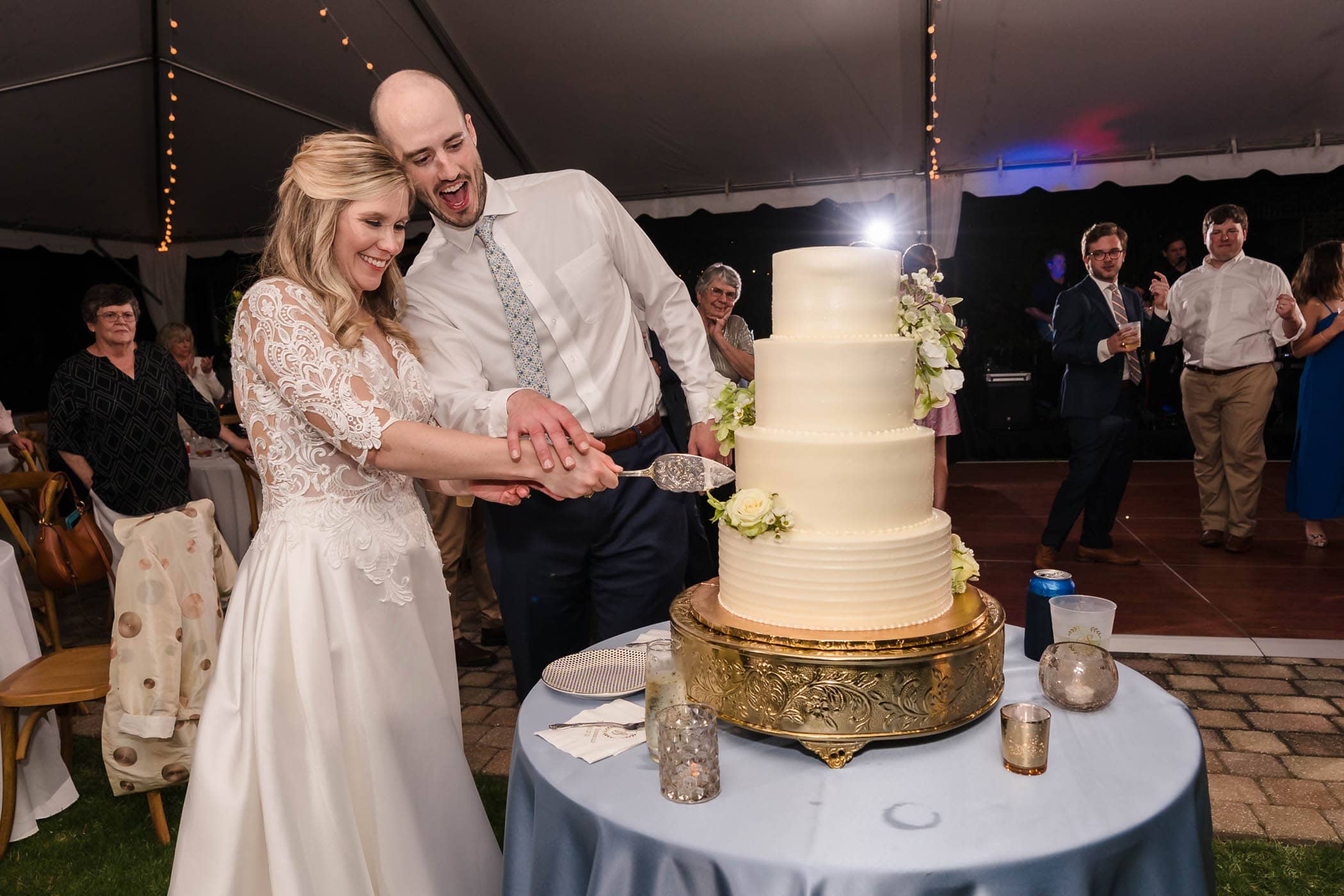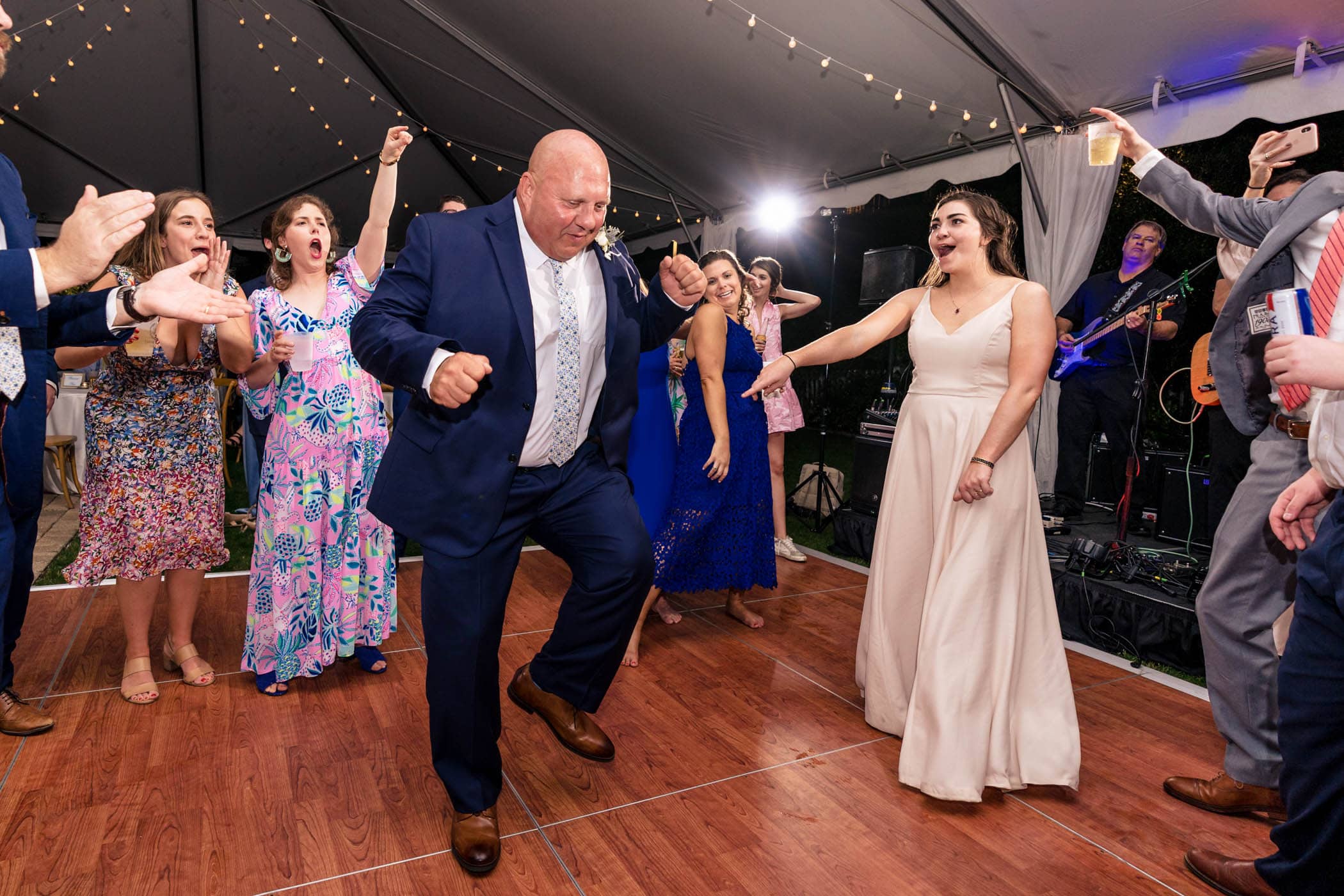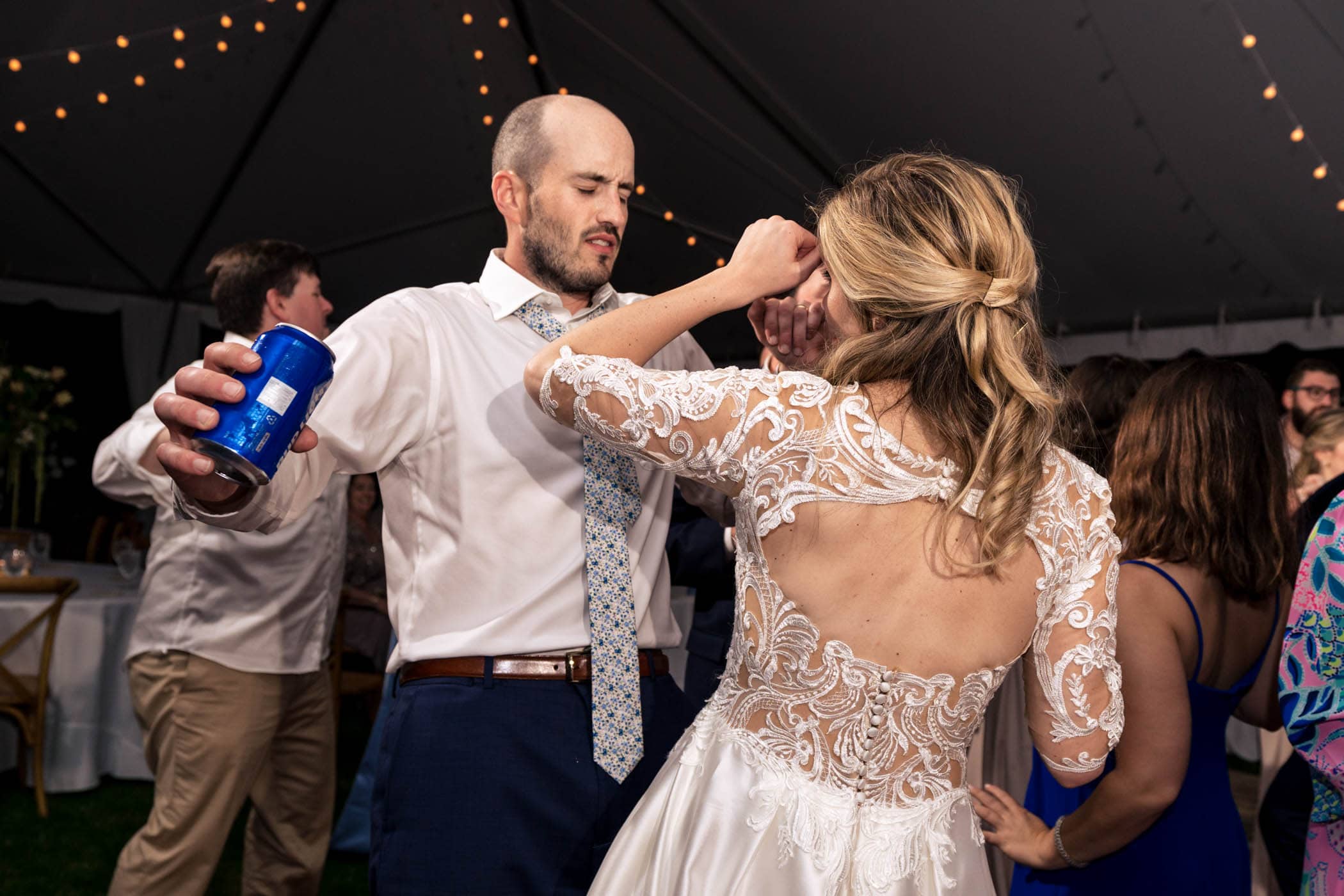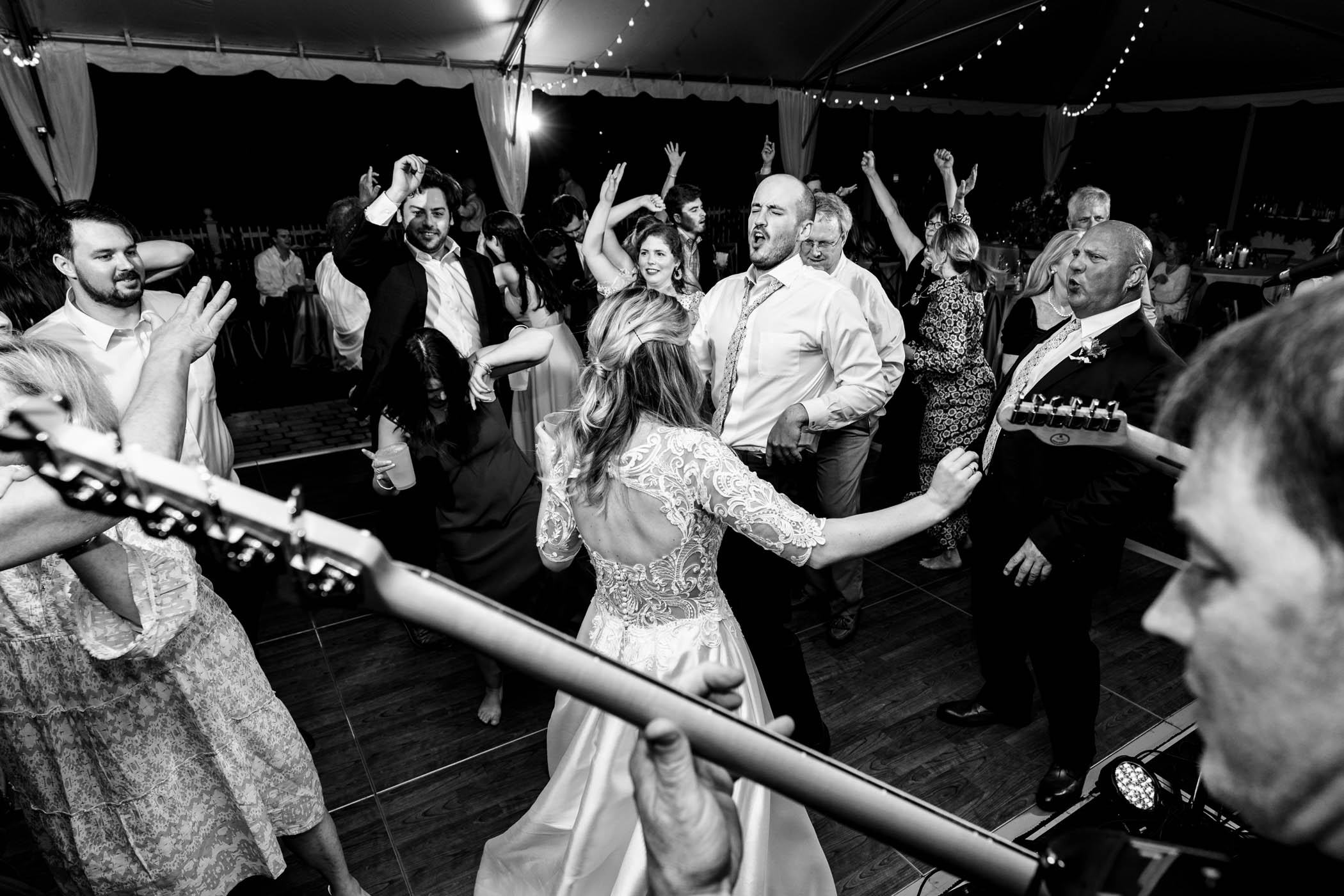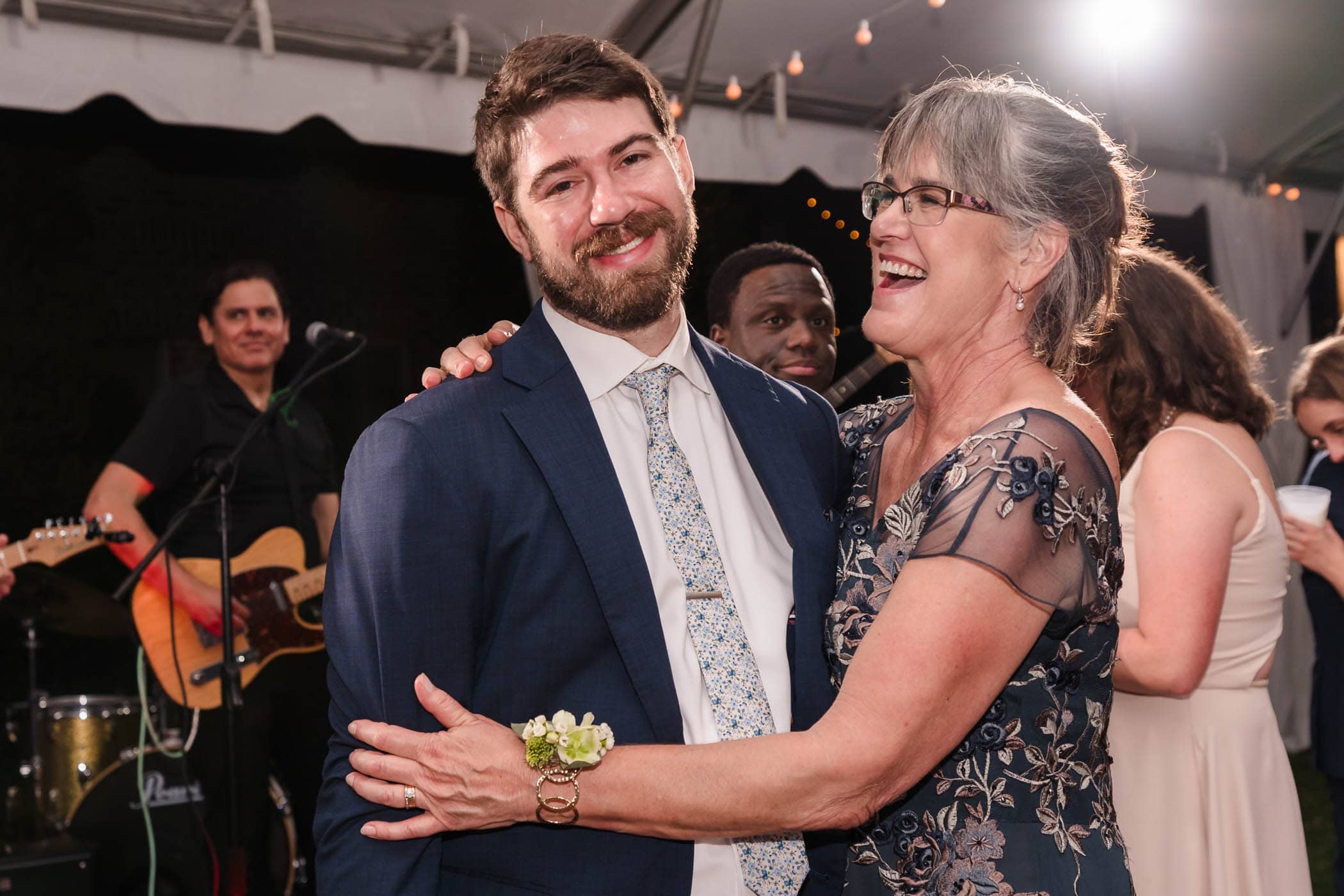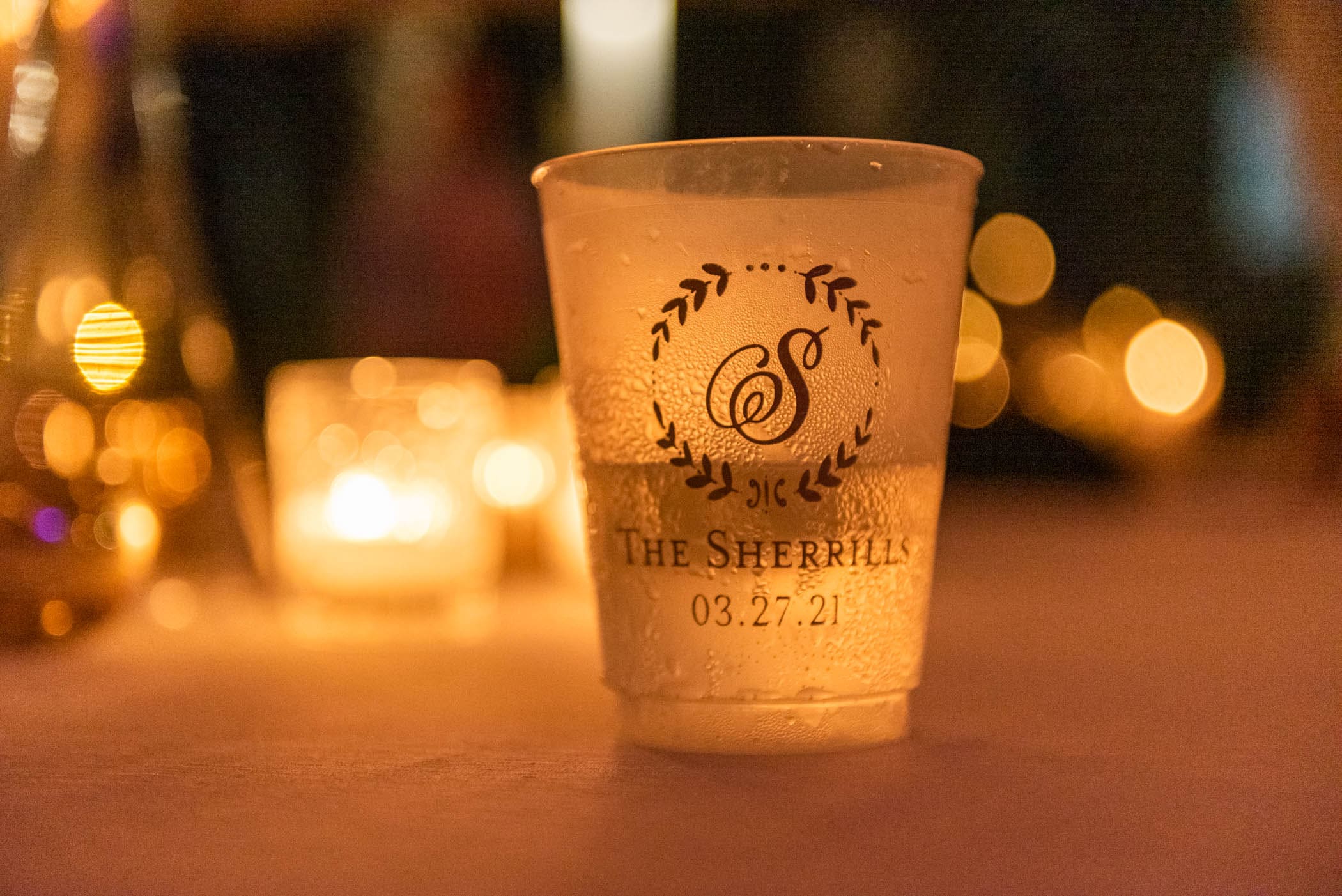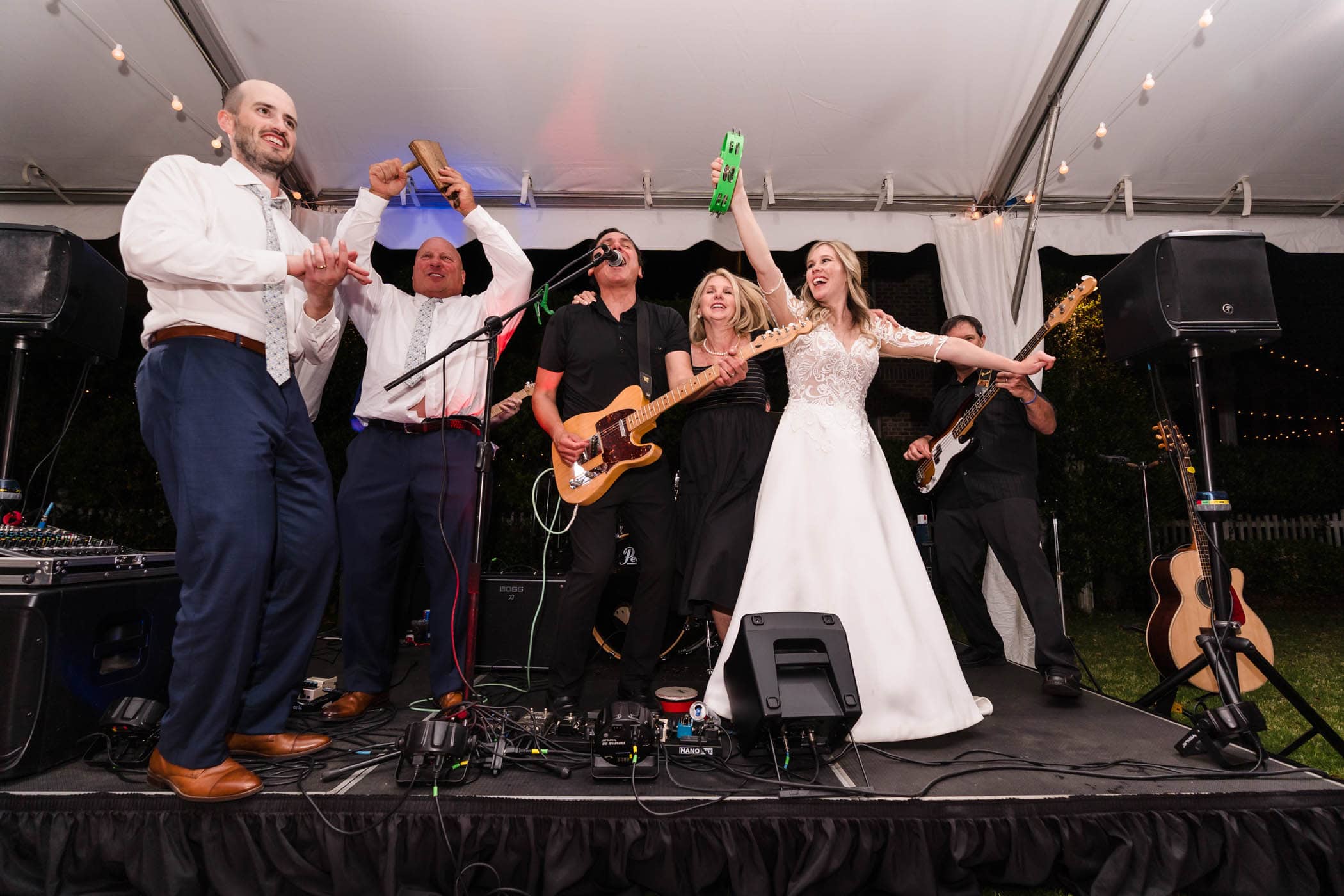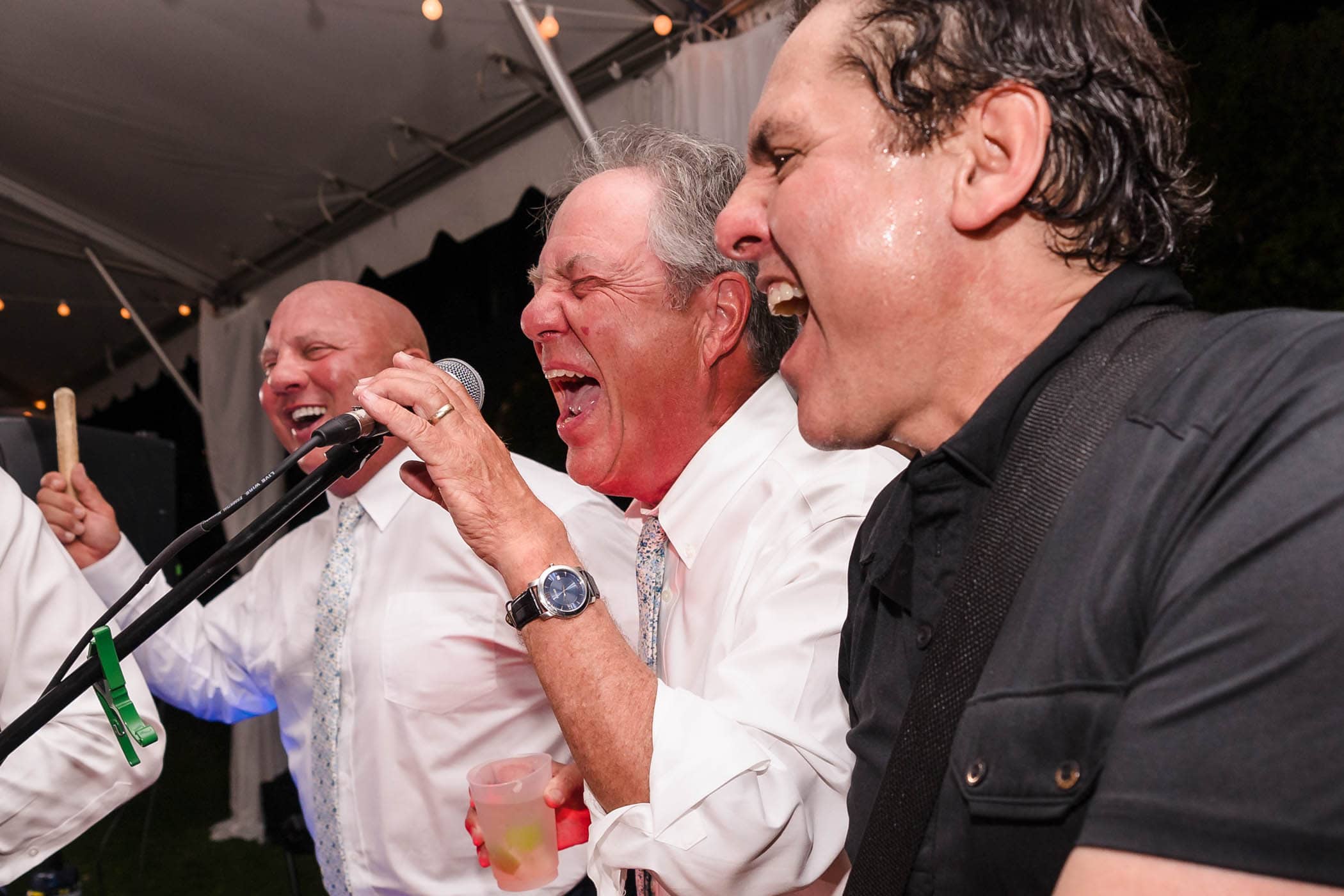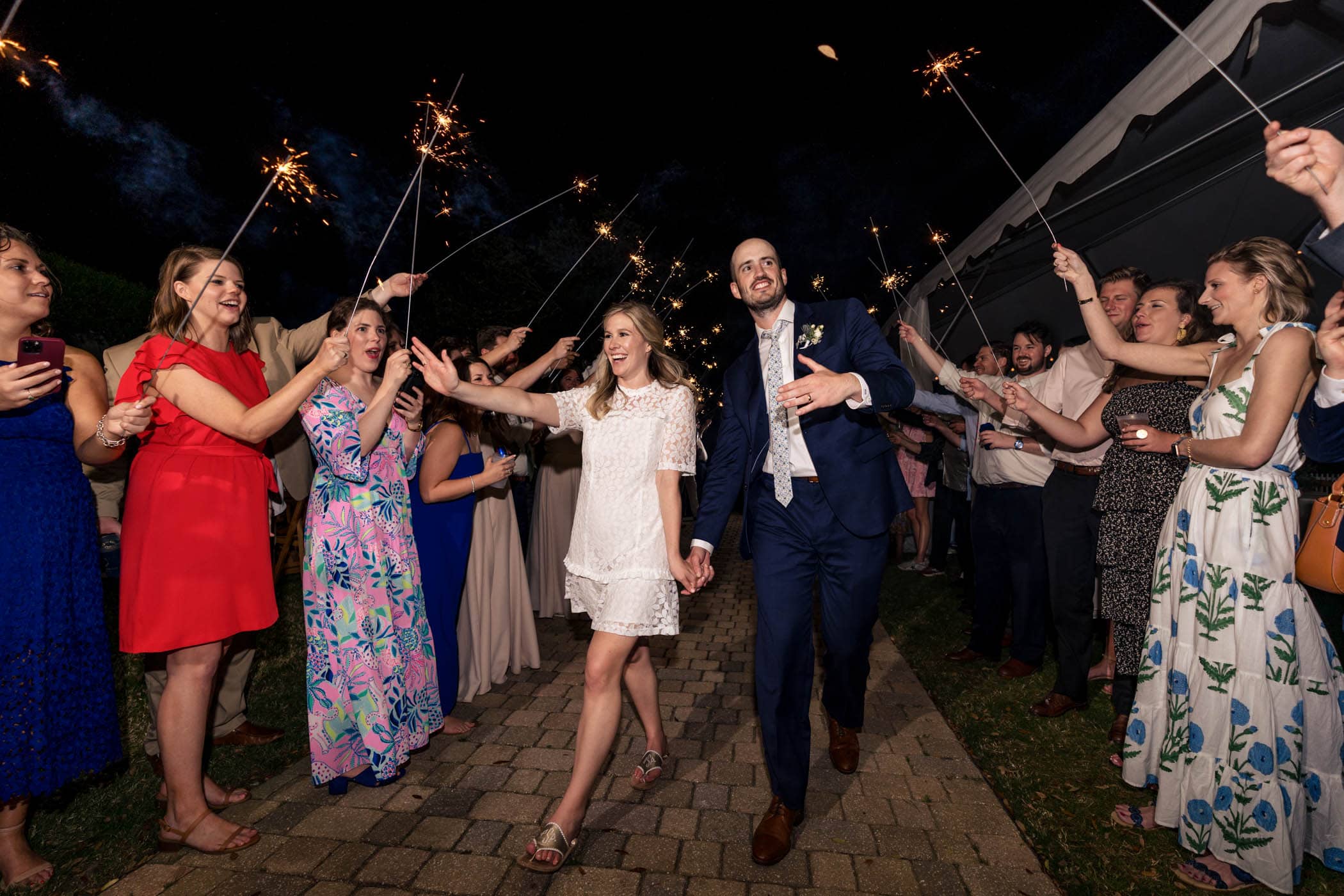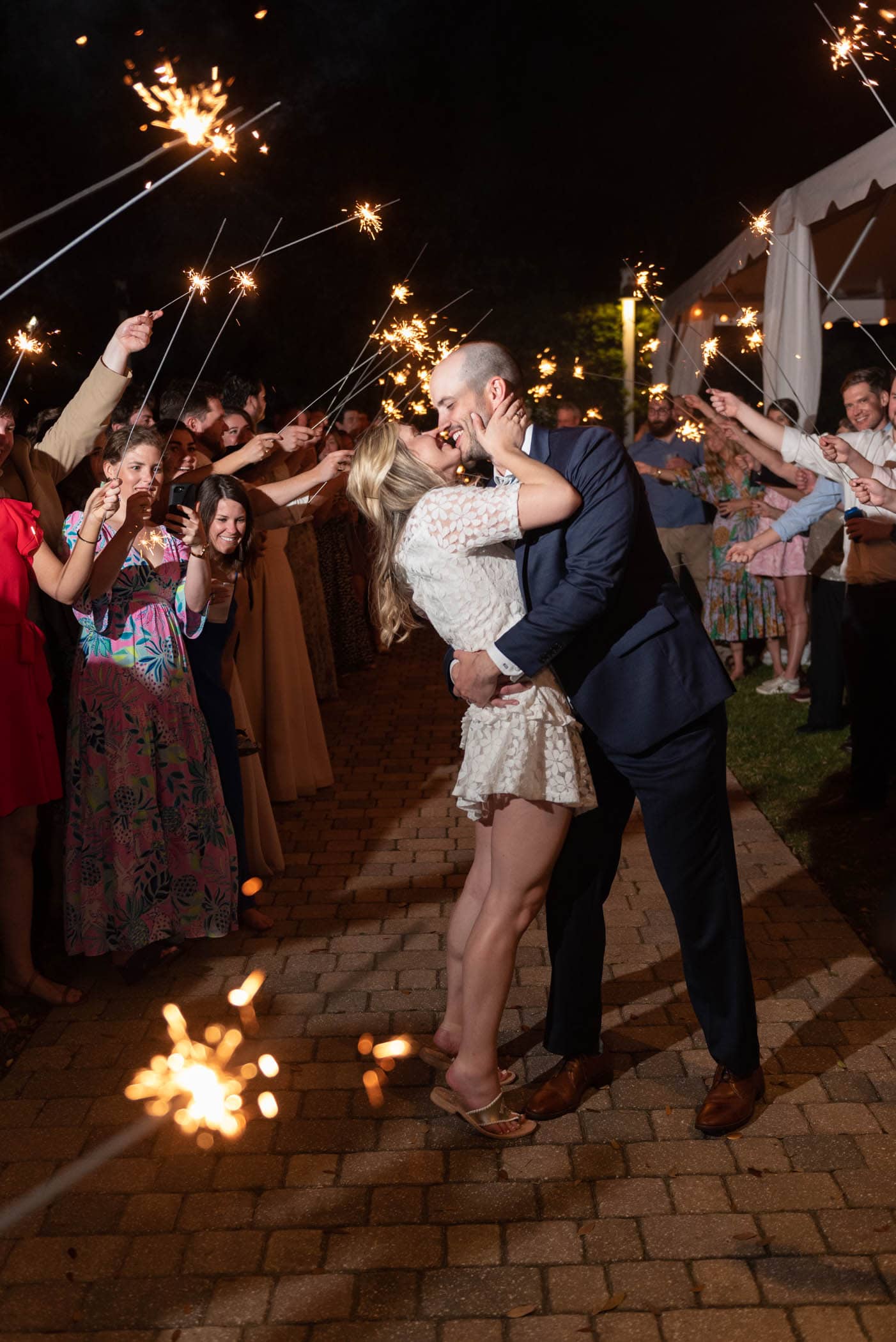 Do you have any wedding advice for couples getting married in the future?
Parker – This may be cliche, but take in every moment. Everyone told me it would be a blur, but I had no idea how fast everything goes.
Kane – Have Fun!!
Vendor Team for this Beaufort Inn Wedding::
Baker – Bloom Custom Cakes – Jessica Kent
Band – Dave & The Sol Beats – David Landeo
Caterer – Downtown Catering – Lea McCarthy
Ceremony Music – East Coast Entertainment – Reid Farber
Ceremony & Reception Venue – The Beaufort Inn, Tabby Garden
Event Planner & Coordination – T&M Designs – Maren Rogers & Tiffany Luca
Florist – Farm City Flowers – Melissa Florence
Hair – Bangs Salon
Lighting – JLK Events – Liz Bodie
Makeup – Bridesside Beauty
Officiant – Roy Trip, St. Mark's Church
Photography – Susan DeLoach Photography | Charlotte Berkeley Stange, Second Shooter
Rentals – Event Works Rentals