Mr. & Mrs. Johannes & Kathryn DuFour
April 25, 2021
Palmetto Bluff, South Carolina
Kathryn and Johannes' Palmetto Bluff wedding was beyond perfect.  An intimate gathering of family and friends both in person and virtually.  Many of Johannes' family members where not able to travel from Europe to attend in person but parts of the day where shared virtually.  Although virtual is not ideal it is certainly a better option than not being able to share the day at all. And no matter if in person or virtually visiting,  who can resist sharing the beauty of The May River Chapel, the sparking light on the May River, historic live oaks draped with moss, beautiful March weather and the love of family and friends! Here are a few of my favorites photos from Johannes' & Kathryn's wedding. 
Why did you choose the venue you did?
We chose a Palmetto Bluff Wedding because it's where my family lives and it is one of the most beautiful and special places. 

Why did you choose your wedding date?
We knew we wanted to get married at Palmetto Bluff and it was one of the last few available dates. 

























Tell me about your thoughts leading up to the wedding, did you think about it when you were growing up?  Did you plan it together?  How did it feel to actually make your plans and to be married?
We were both really excited to just get to my family's home and start our wedding weekend. We were a bit sad because Johannes's family and friends from Europe weren't able to join us but knew that they would be there with us virtually. Johannes did not think about getting married as a child and actually did not think he would ever get married! I knew I wanted to get married one day but didn't think about it too much growing up. I more just hoped one day someone would want to marry me, haha! We planned most of our wedding together.  If there was something I was thinking about doing I would show Johannes a picture of the idea or concept to get his thoughts. Making the plans was so much fun! But once we had everything planned out, the waiting drove us crazy! 







What was your favorite part of the day?
Oh my gosh, that's a hard question! For the both of us, it was the ceremony in the chapel. There was so much emotion and love that filled it, the feeling was indescribable. 


Did COVID have a negative impact on your wedding day? Or did it have a positive effect?  If so please explain.
The only negative impact COVID had was the inability to have Johannes's friends and family with us from France and Germany.  
We always knew we wanted to do a small, intimate wedding with only close friends and family.  We wanted to be able to share this special time with each and every person with us and that's exactly what we were able to do which made our wedding that much more special.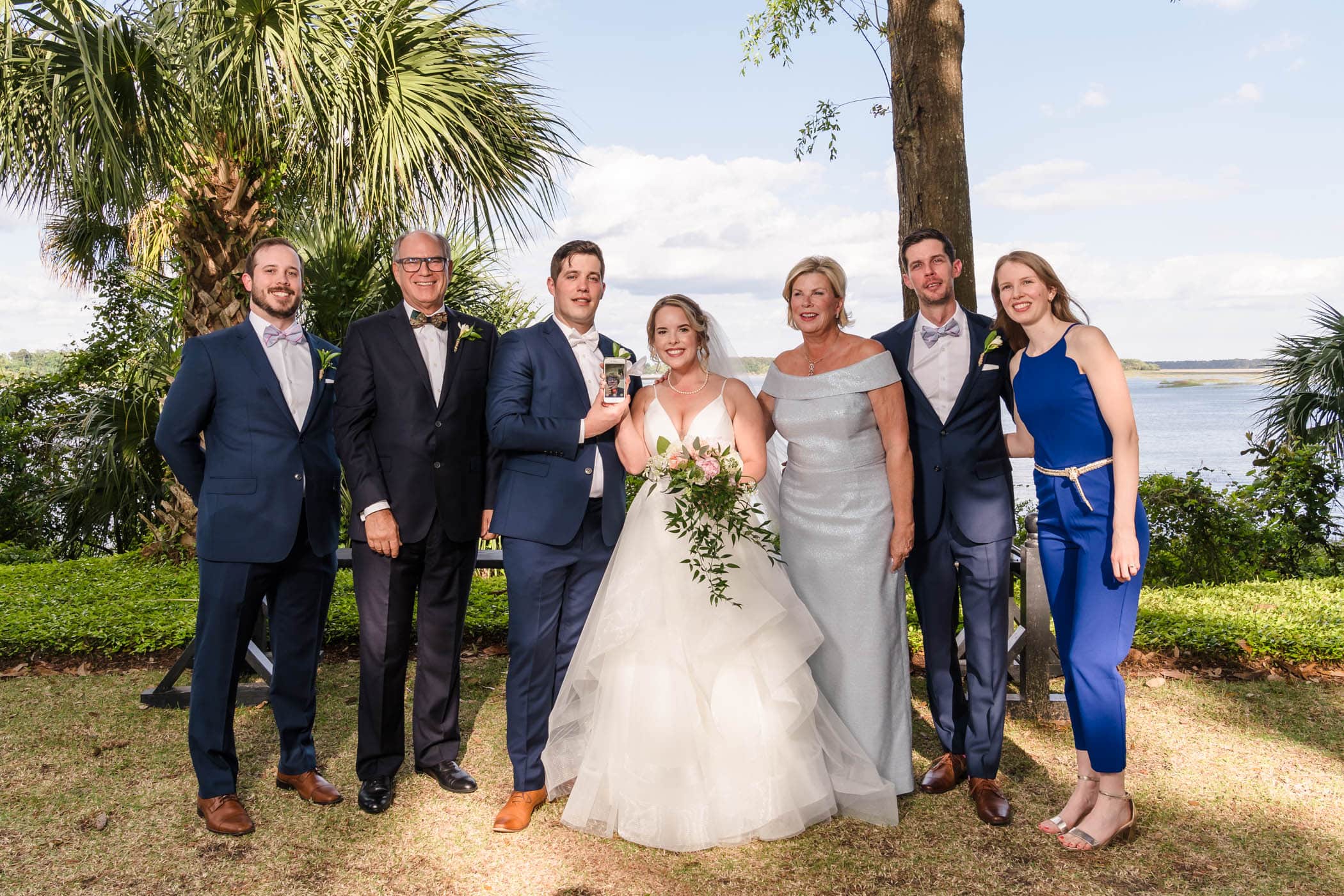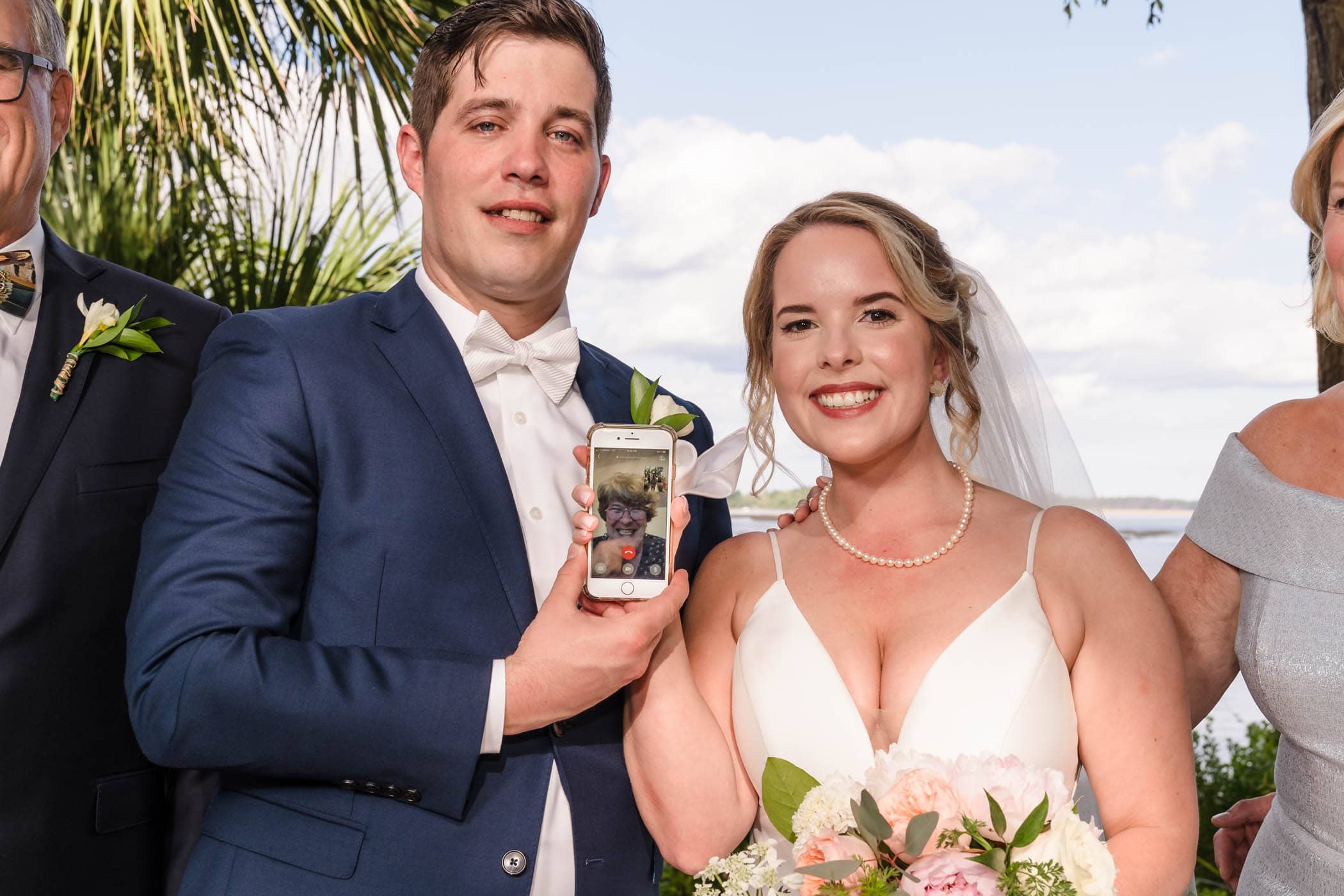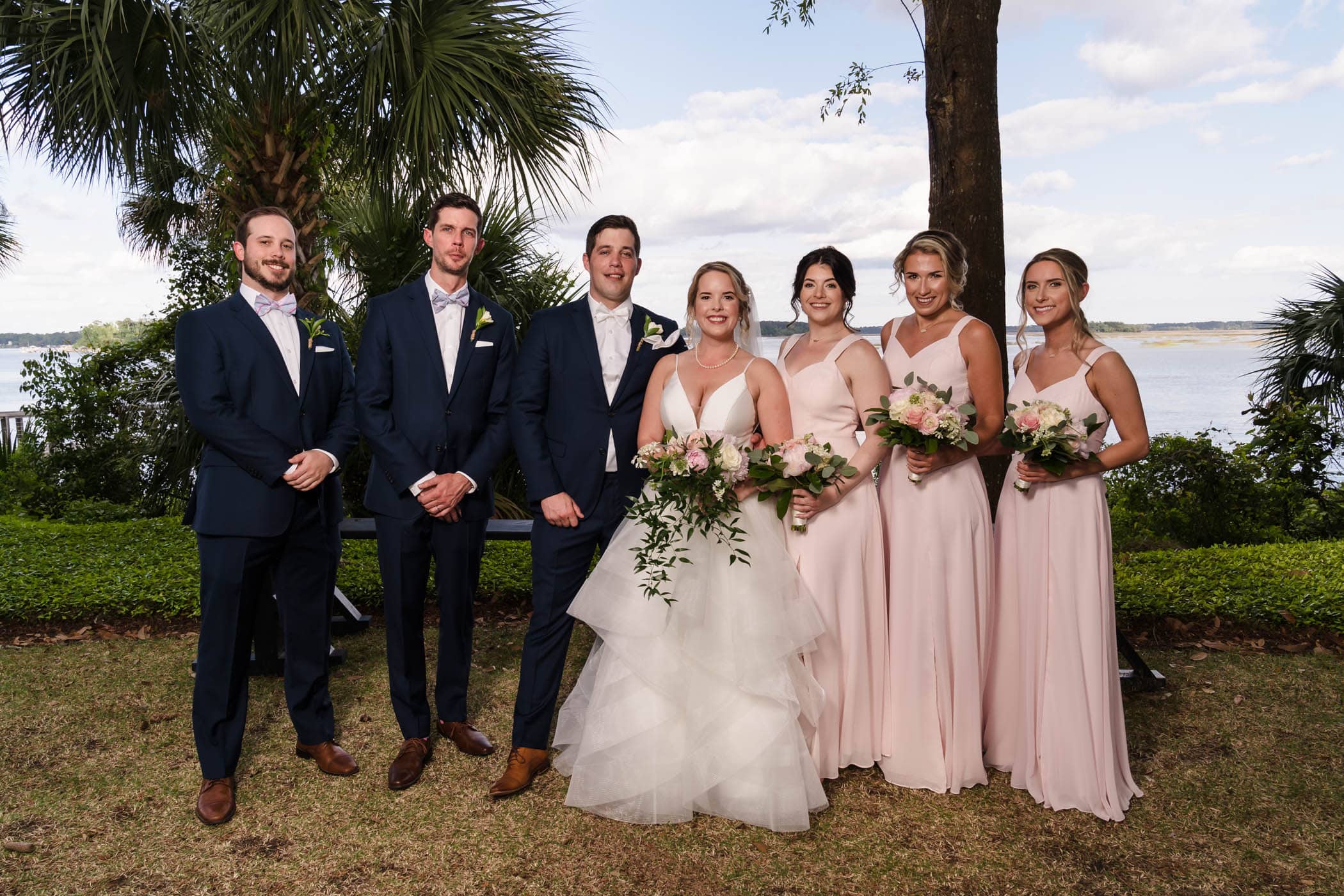 How did you meet?
We met on Hinge!  I was actually about to delete the application just before he messaged me and I'm so glad I didn't.  Our first date lasted almost 10 hours and we knew from that day that we would get married. 











What was your favorite detail of the day and why? (This could be a literal detail like dress, rings, etc or a story about something that happened). 
The whole day was our favorite but in particular, we loved seeing our fountain in the venue. With the flowers and the sound of the running water coming from it, it was beautiful. 


Do you have any wedding advice for couples getting married in the future?
Don't rush any part of the planning or the day of events.  It all flys by so quickly so soak in every single detail, event, and time with family and friends. 

What do you two like to do as a couple? Now that you have more time since your not planning a wedding, how will you spend your time?
We like to take walks together with our dog, Charlie.  Now that we aren't planning a wedding, we hope to do more weekend trips up and down the east coast to explore and go fishing. 


















Vendor Love from this stunning Palmetto Bluff Wedding:
Planning, Food & Beverage – Tara Davis – Montage Palmetto Bluff
Decor – Allison Newton – Montage Palmetto Bluff
Florist – Sue Burden
Florist – Amy Harvey
Ceremony and Cocktail Music Hour – David Kimbell
Reception Music – The Rising Tide – www.therisingtidechs.com