Jennifer + Kyle
St. Peters Catholic Church/Fripp Island Beach Club
May 29, 2021
I remember when Jennifer, Kyle and I met for their engagement session, we had a great time!  We did all the "normal" things and made time to work in the fun thing!  We stopped at local bar to have a drink while we waited for sunset.  There was a group of people outside enjoying the evening and when they found out they were doing their engagement session, they bought them drinks!!  Everyone laughed and cheered as Jennifer and Kyle took photos toasting and have a blast! I love when couples are willing to try new things and they definitely were!  Thank you both for taking chances with me and enjoying the process remembering that the life is about the journey not just the destination!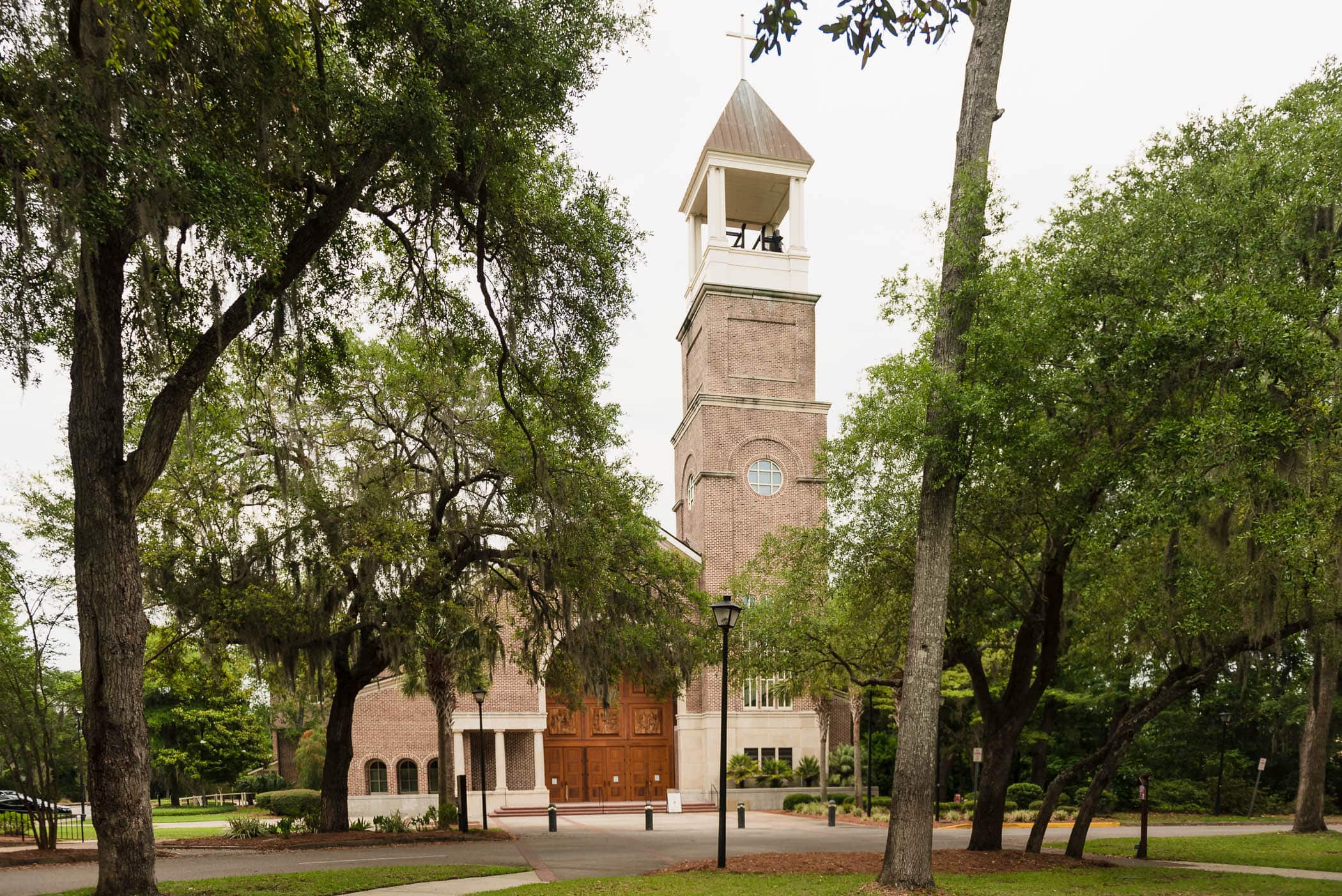 Growing up in St. Peter's Catholic Church, Jennifer always knew she would be married there.  And when Kyle come into the picture, Jennifer shared both her church and her favorite beach resort, Fripp Island with the love of her life.  So it was done, no guess work involved in the planning of where to be married and where to have the reception.  Family means a lot to Jennifer and it was obvious when I witnessed how everyone got along.  It was so easy to work with all of them because they loved being together and had a blast!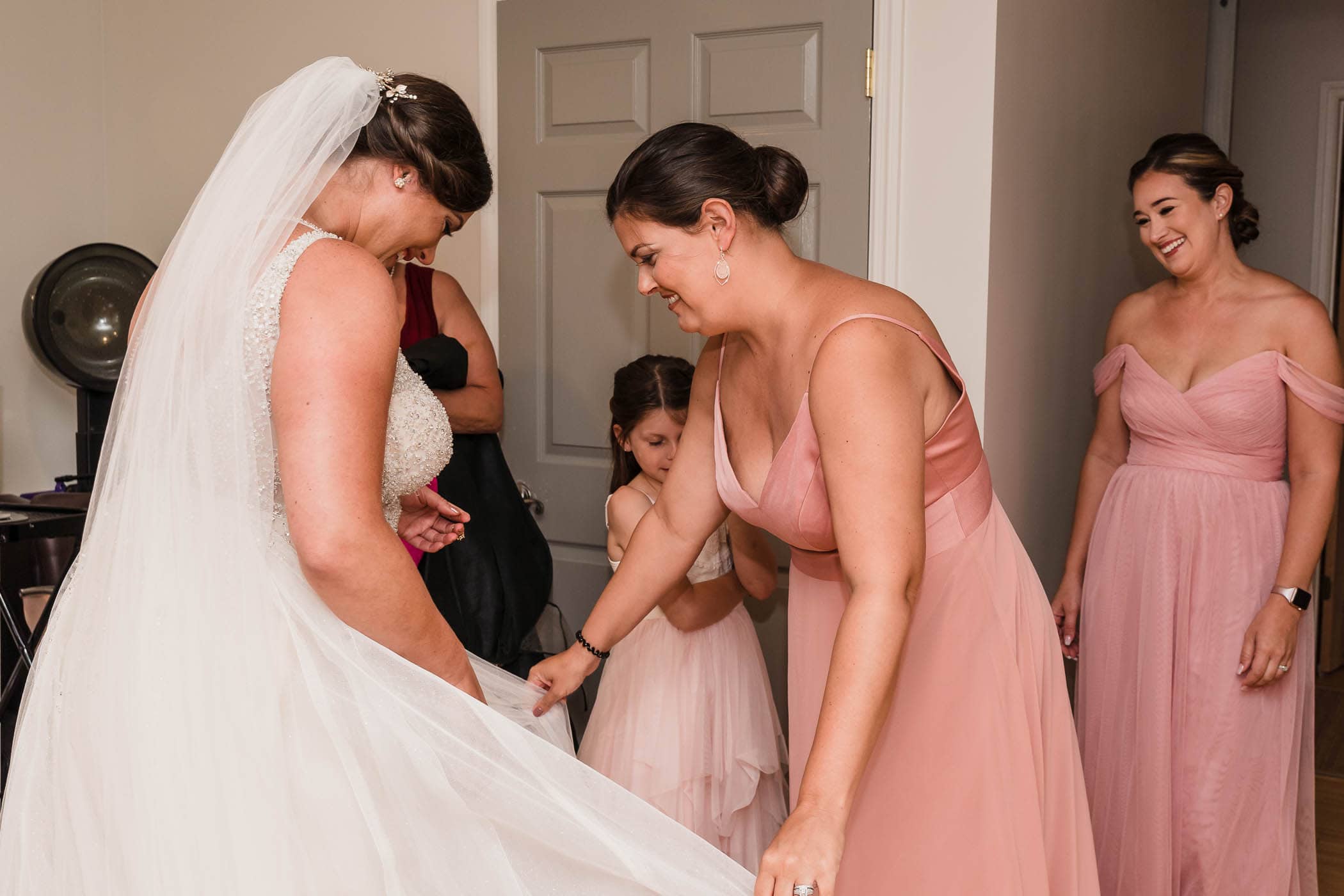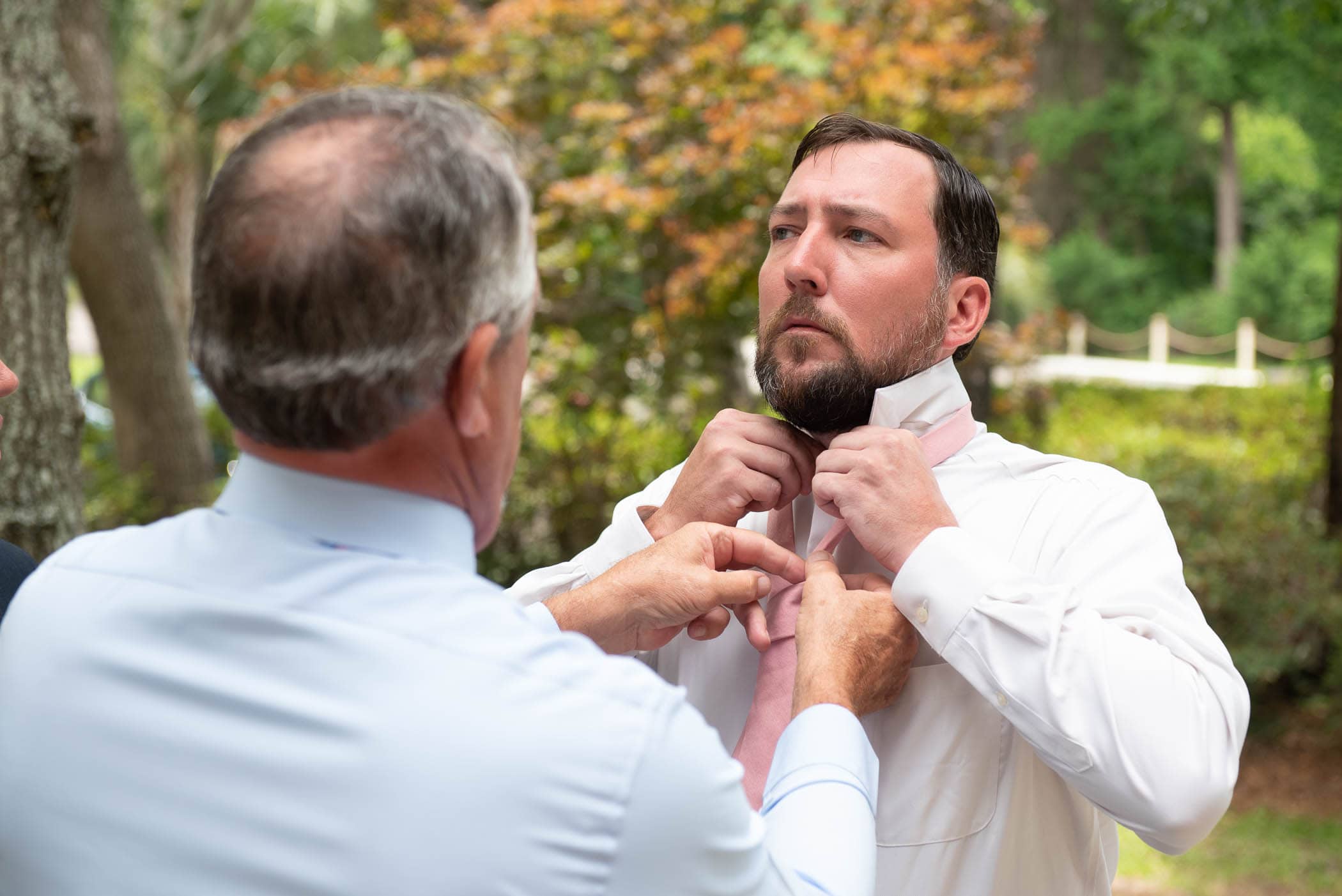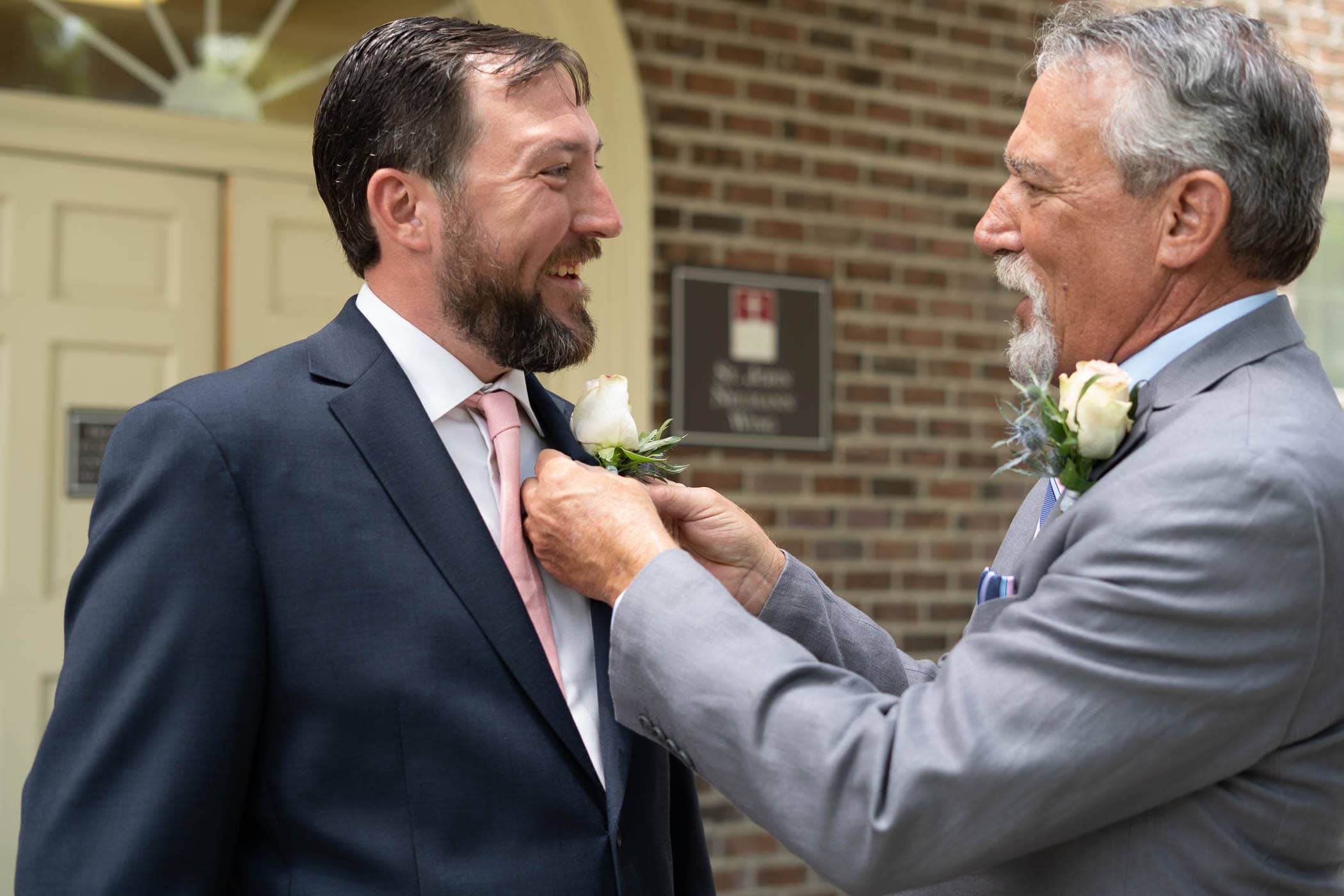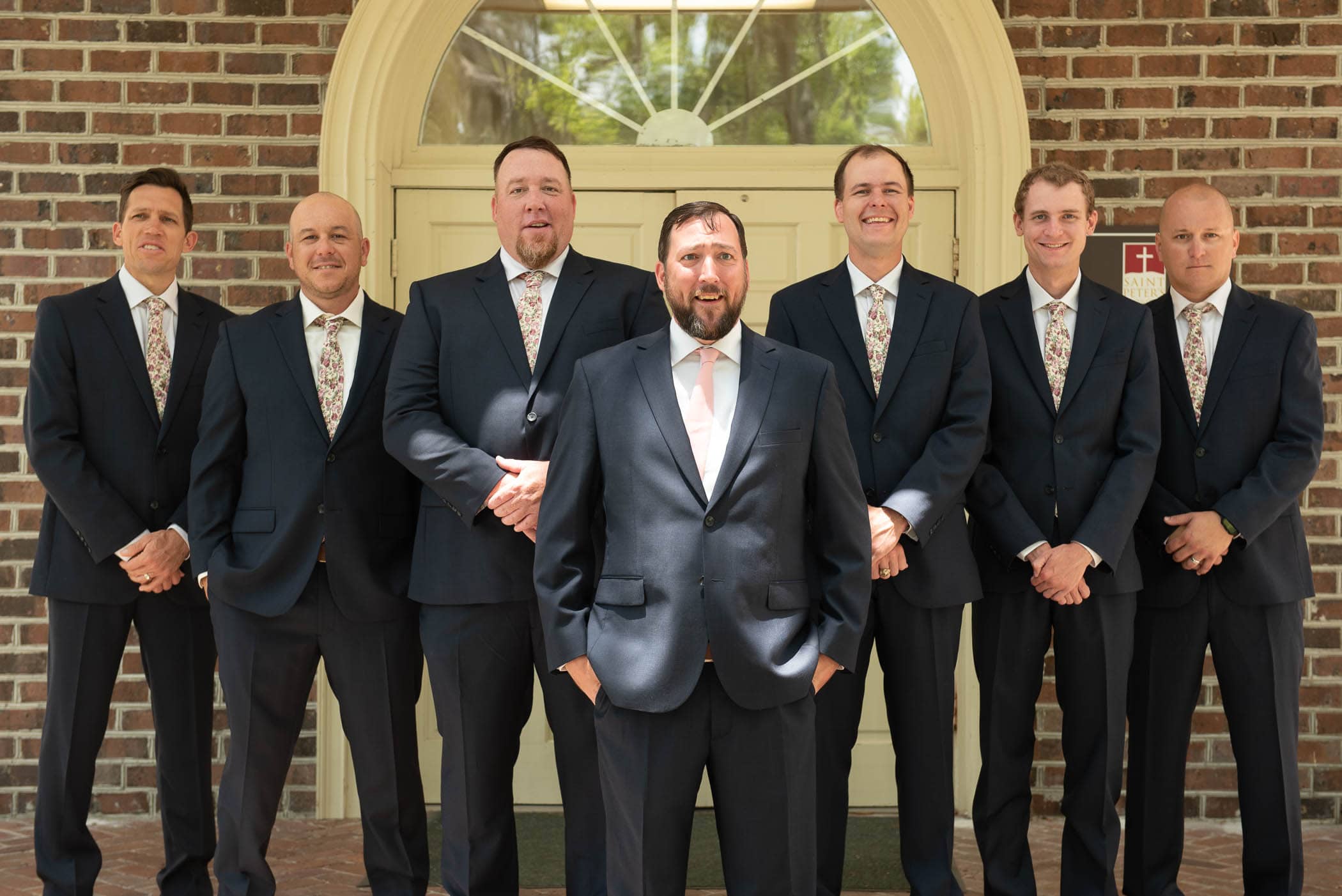 Tell me about your thoughts leading up to the wedding, did you think about it when you were growing up?  Did you plan it together?  How did it feel to actually make your plans and to be married?
I (Jen) pretty much had the wedding planned for at least 10 years. I just needed to find the groom for it to all fall into place. Ha! Luckily when Kyle and I started planning our wedding he basically said "let's make your vision work, I will help plan it exactly like you've always dreamed". We were super nervous throughout most of the planning because of Covid. We got engaged in June of 2020 and decided to take a leap of faith and plan the wedding within a year, even though everything was so uncertain. Even though we had planned a pretty big wedding, we knew that the only thing that REALLY mattered was that we would walk into the church not married and walk out of the church married. Once vaccines became more readily available (just within a couple of months of our date!) we felt like we would really relax and we would be able to enjoy the day freely.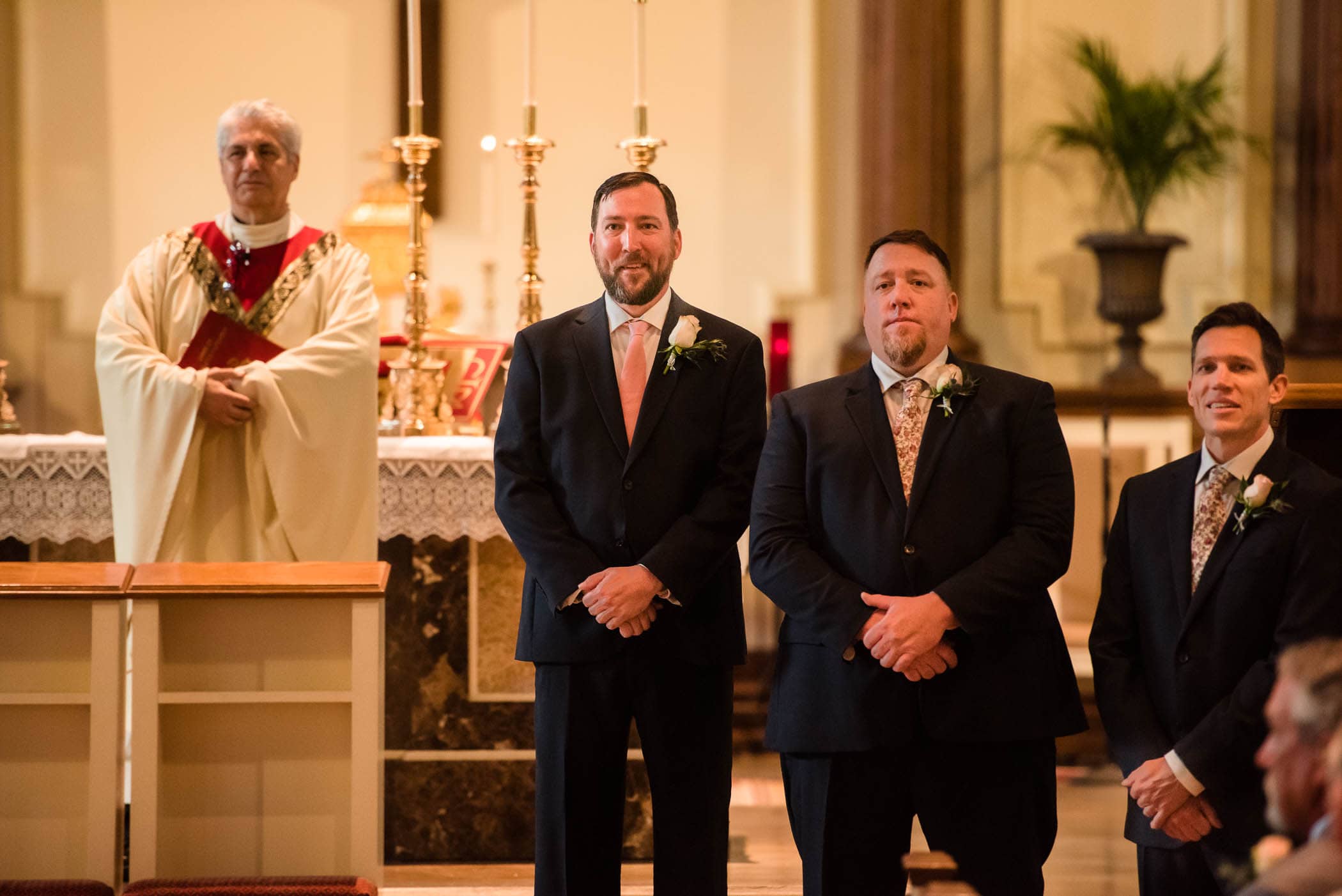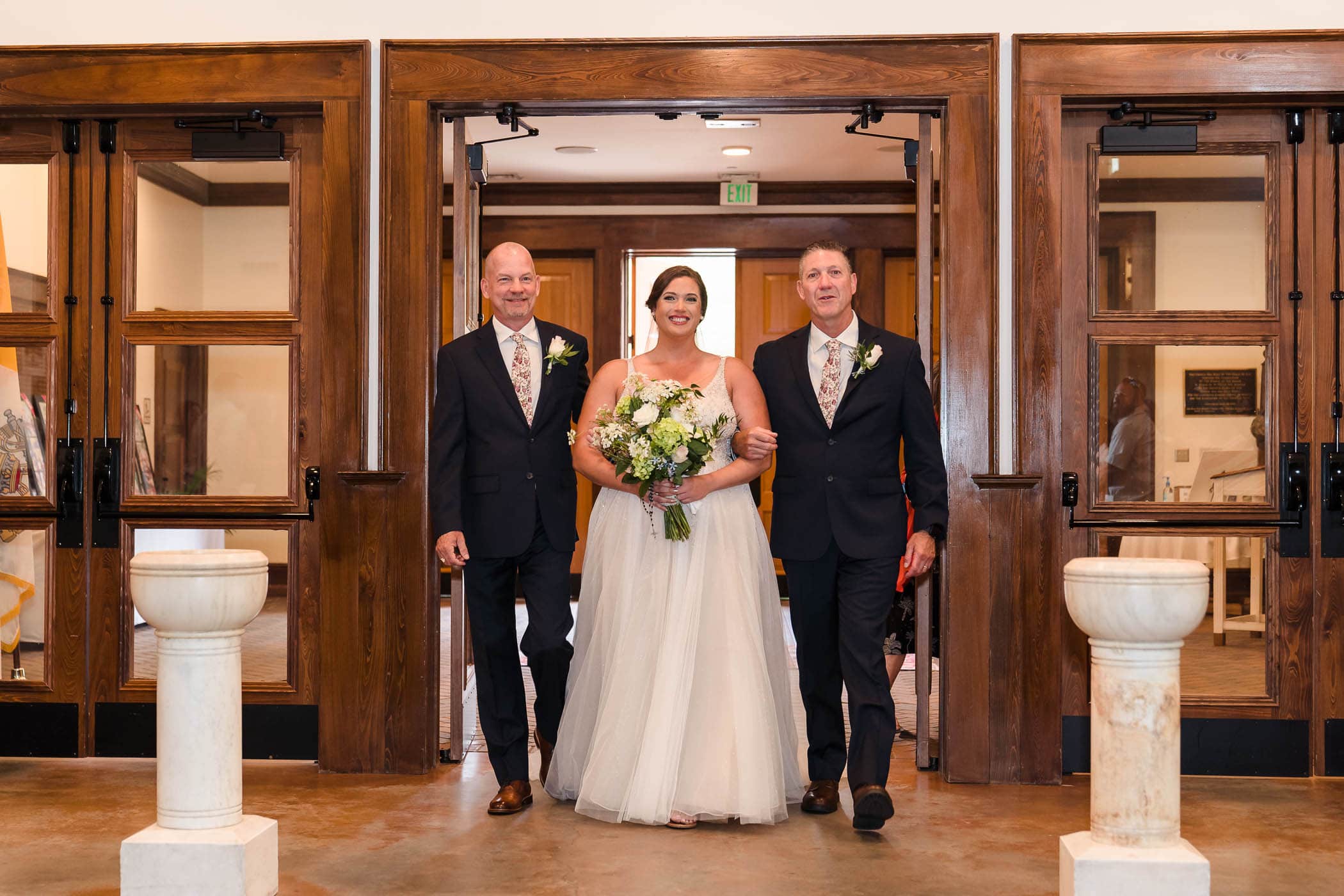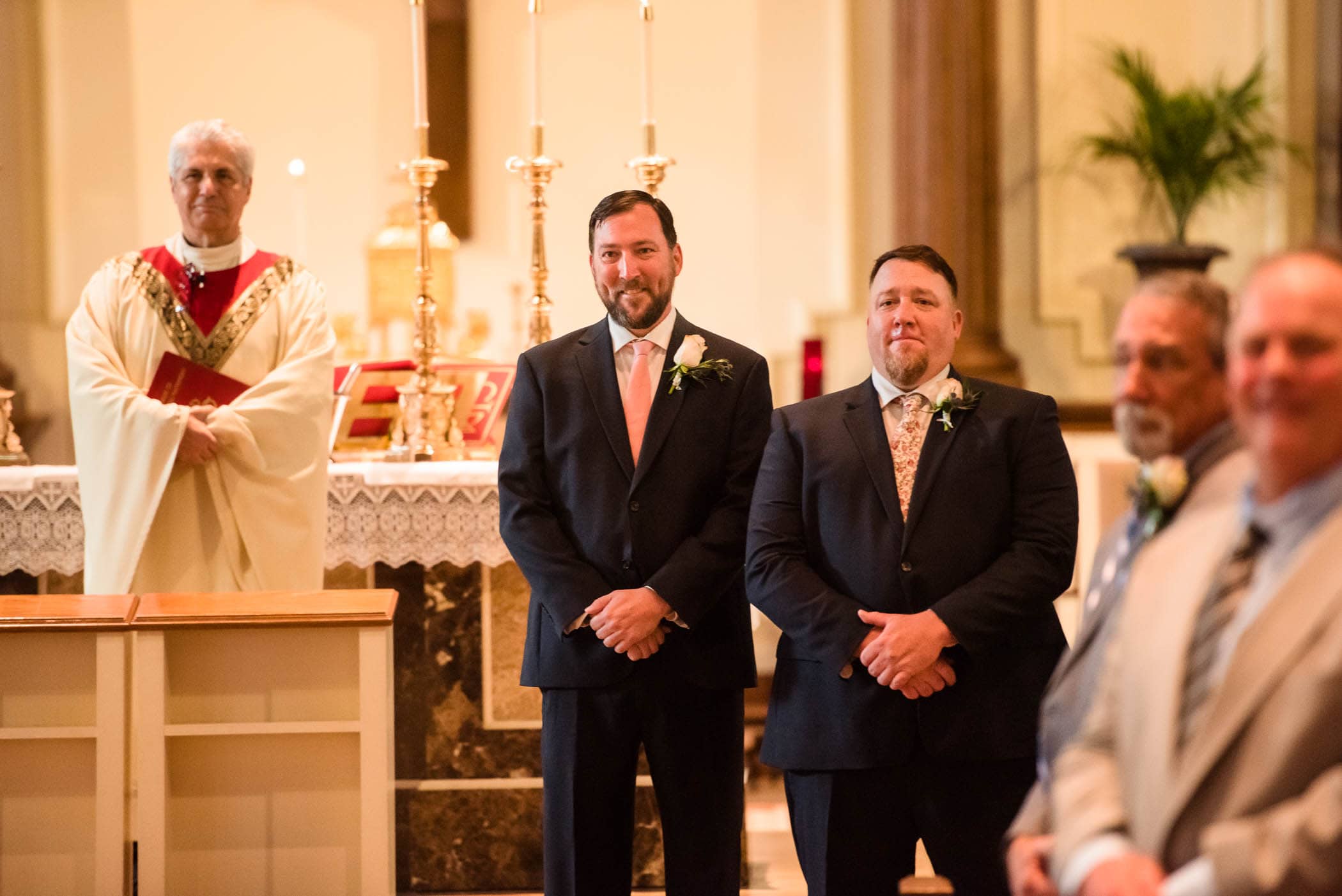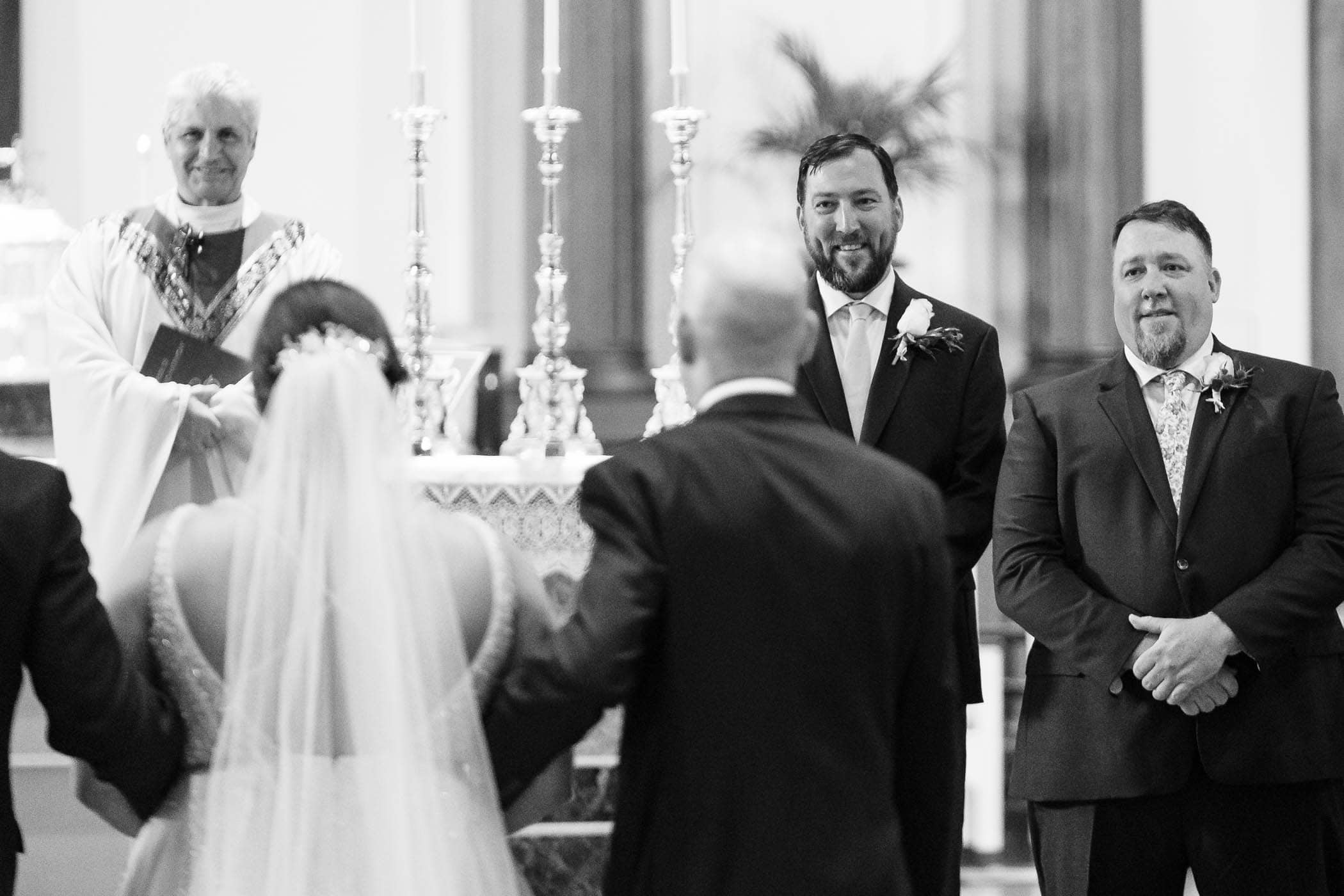 How did you meet?
We met at Longhorn in St. Augustine where we both worked.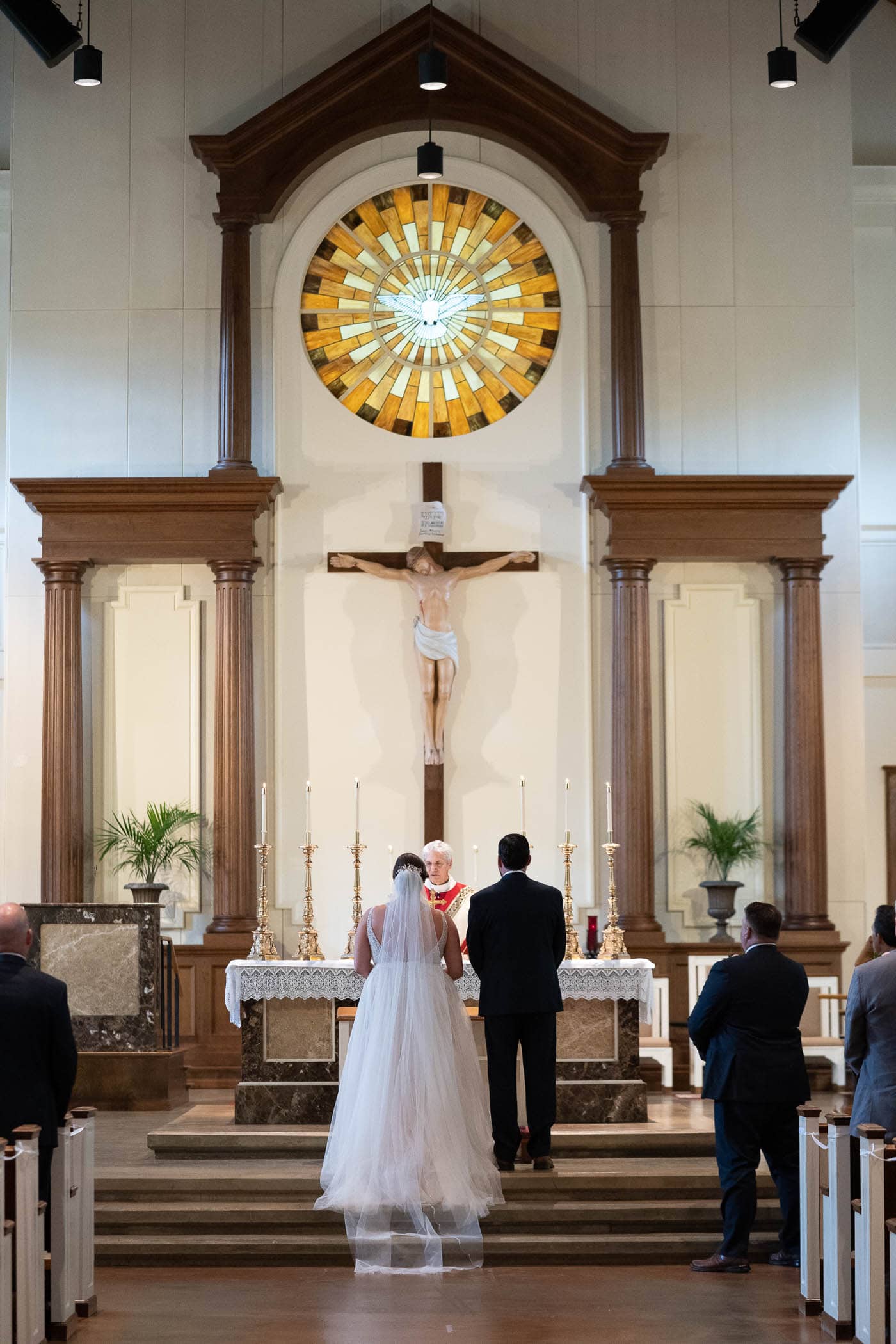 Why did you choose your wedding date?
There wasn't much of a special reason, other than we knew we wanted to have our reception at Fripp and took the first available date they had. We knew that the 2020 brides would be trying to reschedule for 2021, so we wanted to get a date ASAP.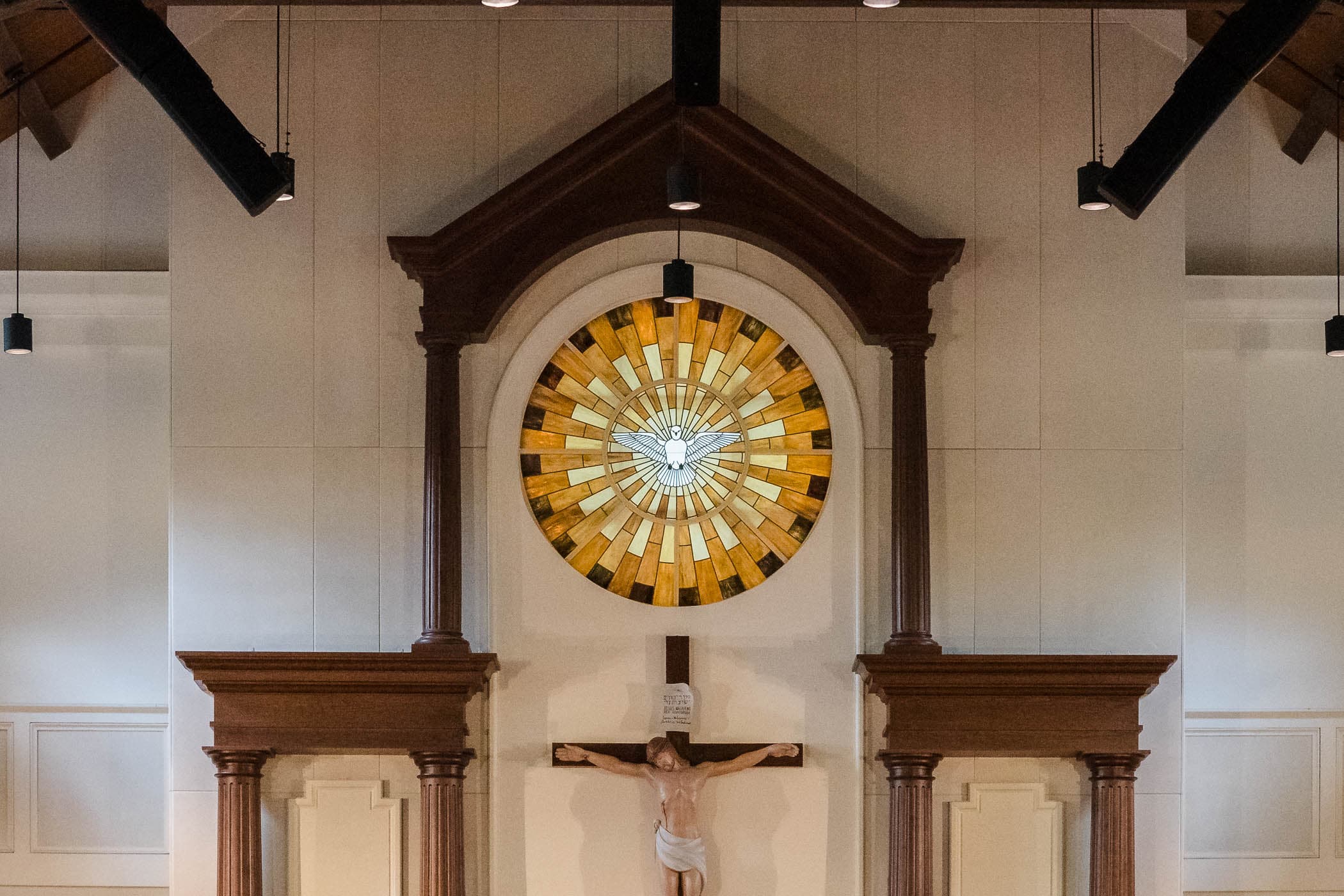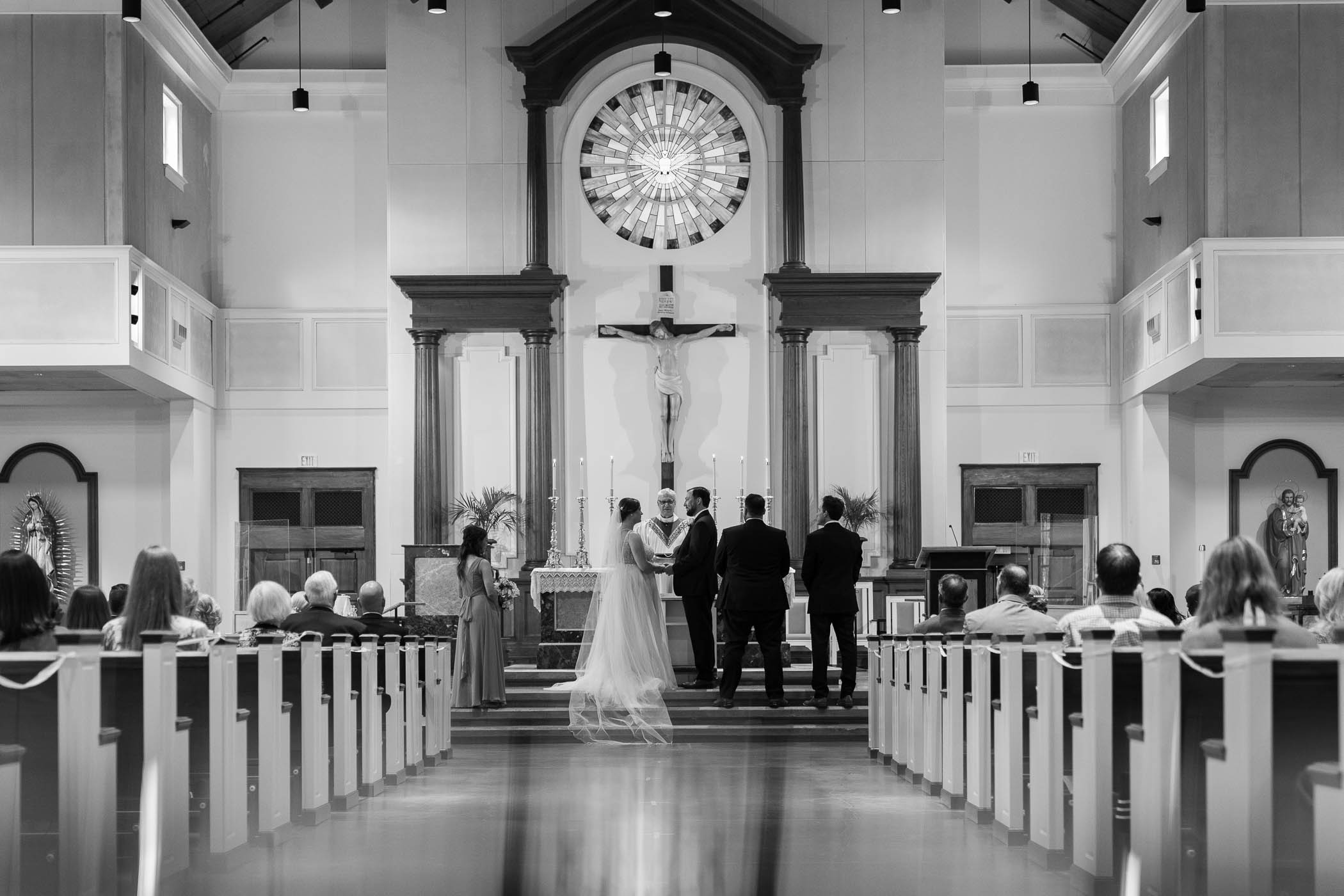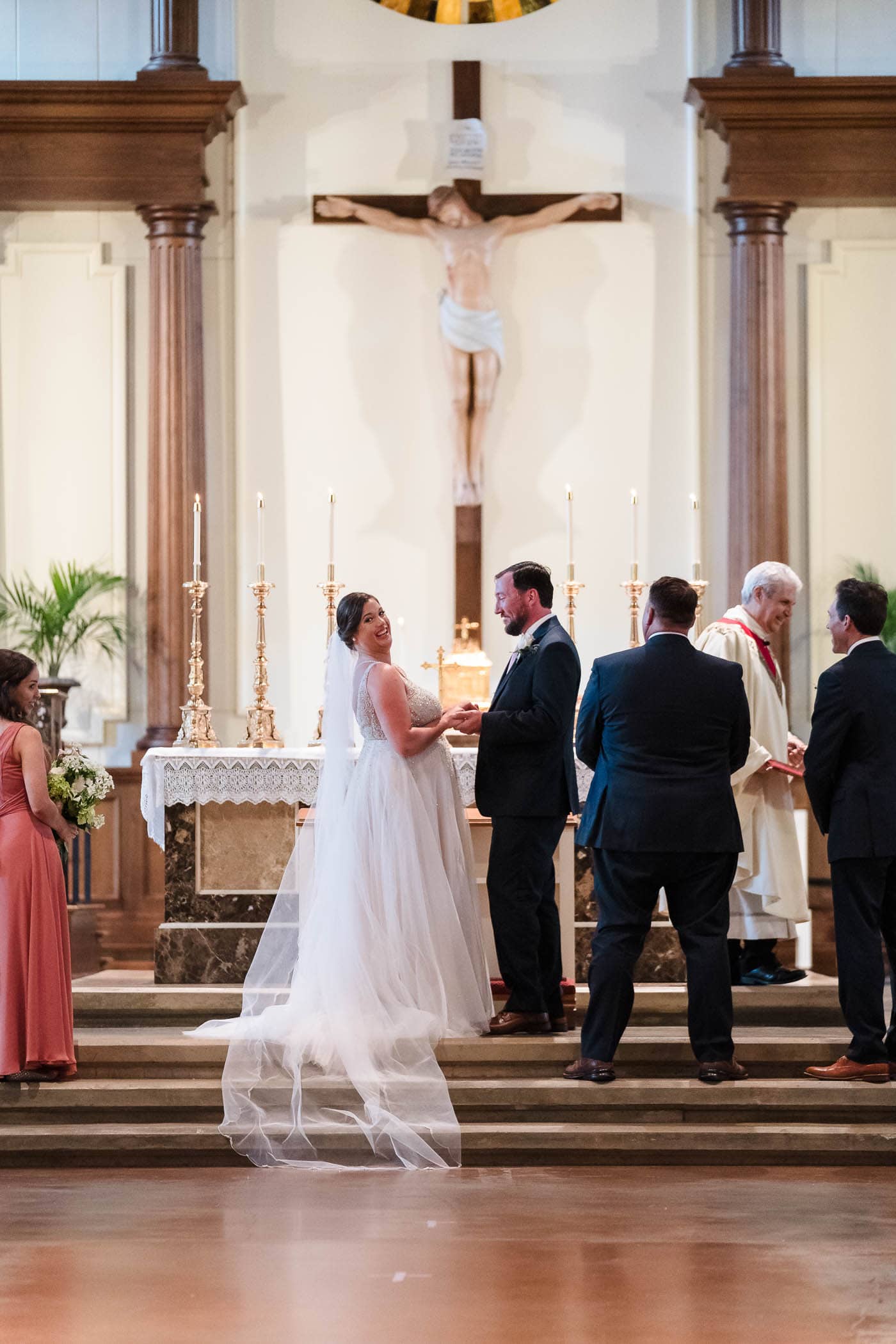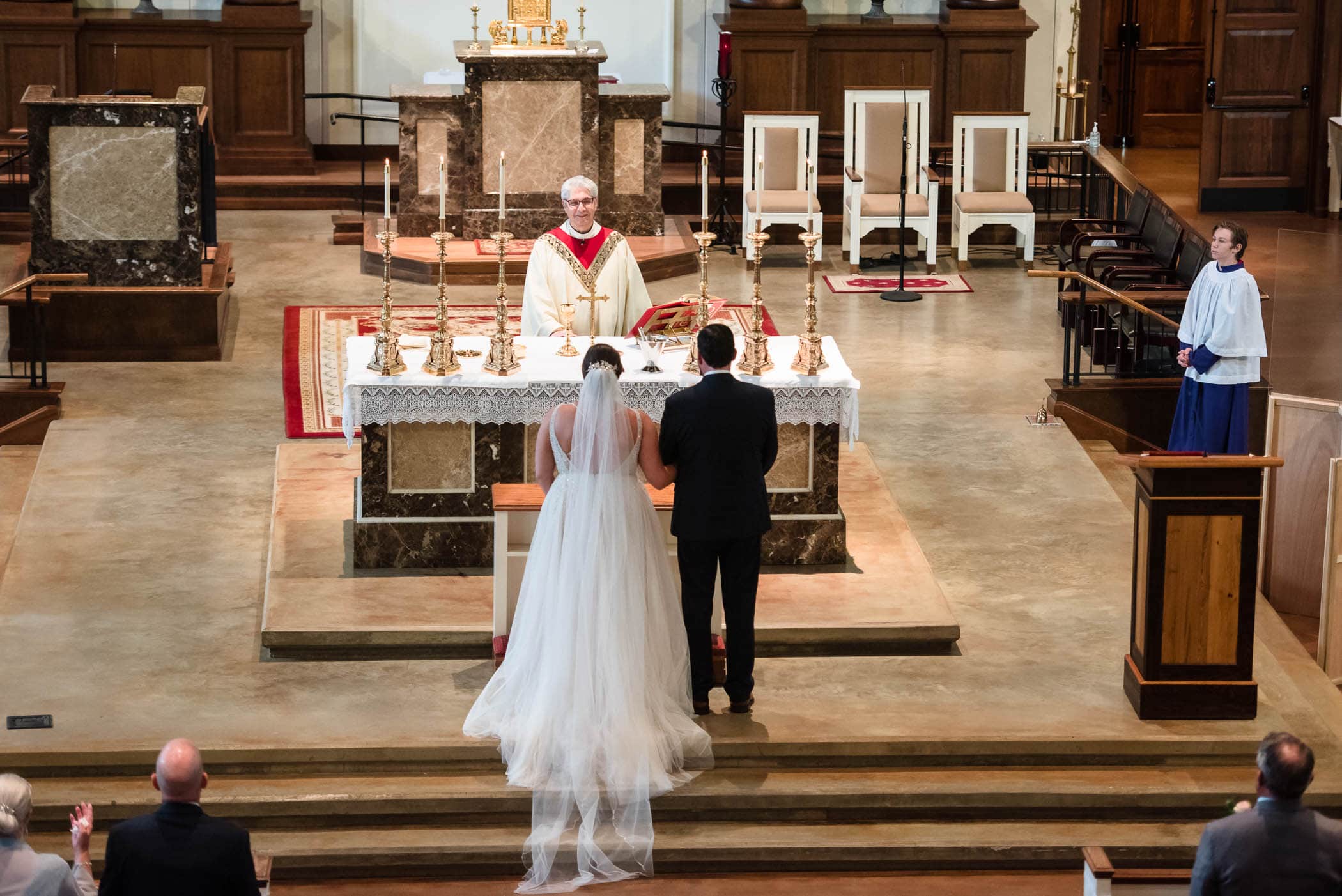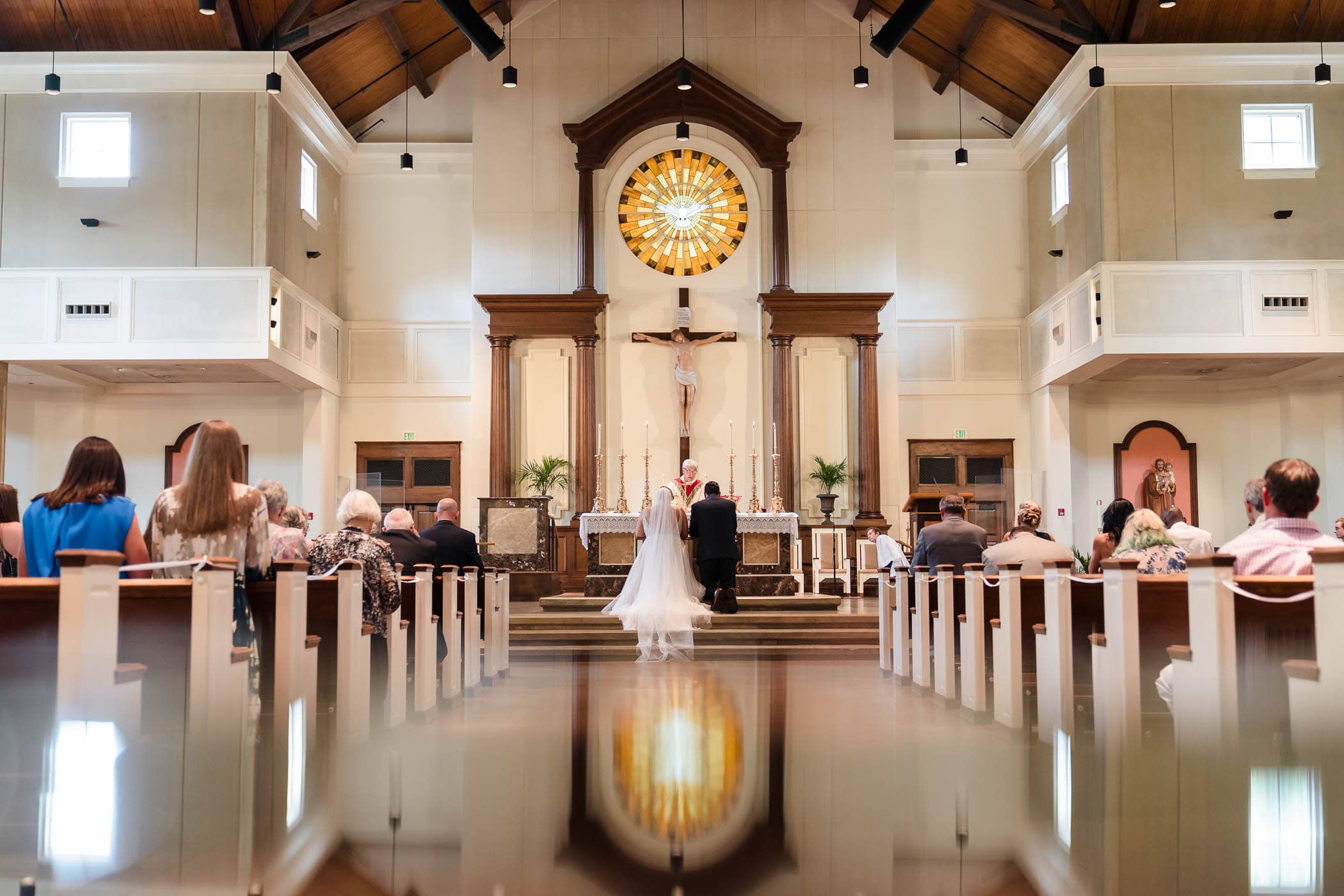 Why did you choose the venue you did?
We chose St. Peter's because that's where I grew up. I went to St. Peter's Catholic School when I was young, and attended church there every Sunday until I moved away from Beaufort. Monsignor Cellini had participated in several sacraments of mine as I was growing up and it was so special to have him there to marry me and Kyle. Fripp Island has also always been a special place to me. My family celebrated Christmas there for more than 20 years, and I even interned there one summer. The first time Kyle came home to Beaufort with me I took him there and he fell in love with the island too.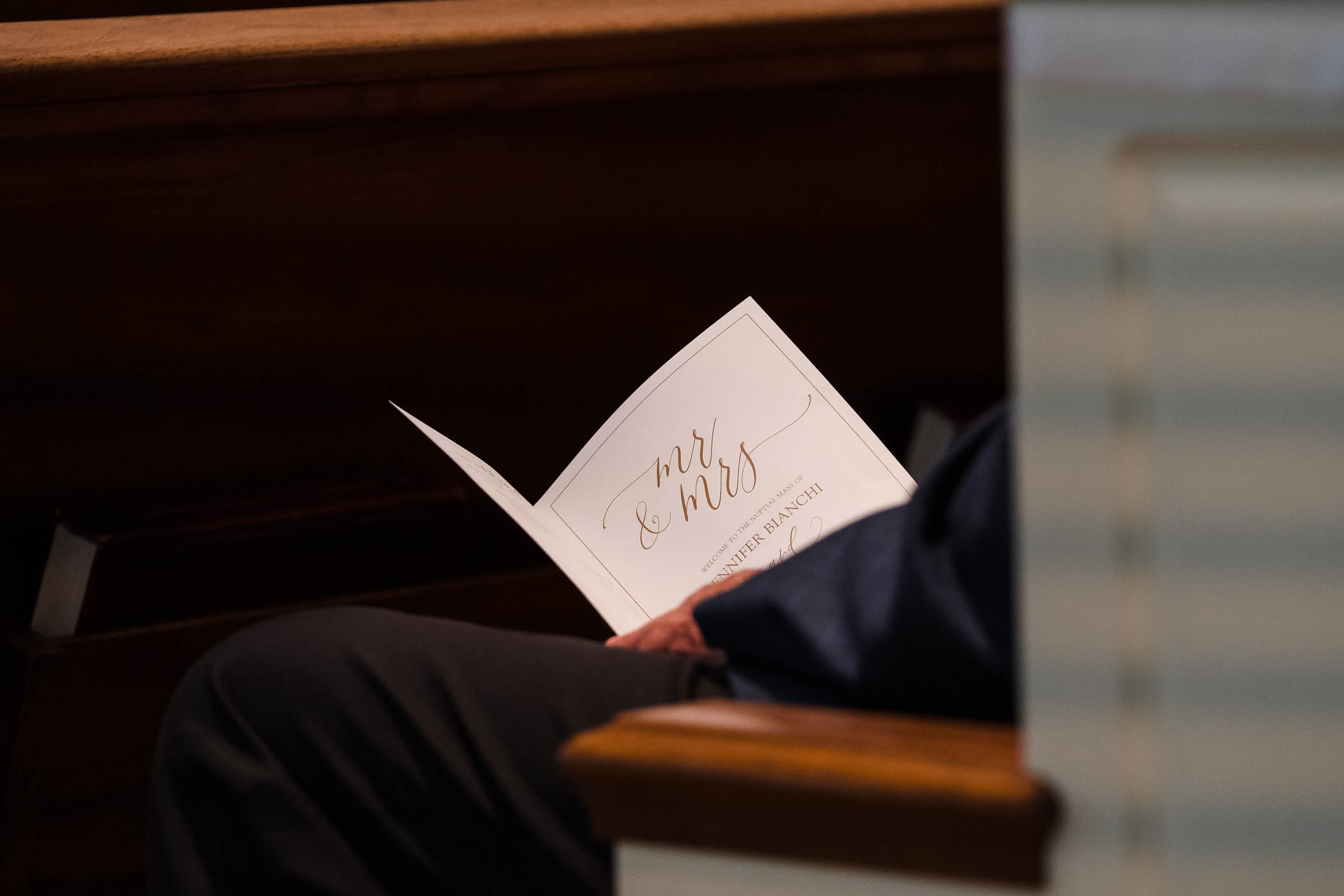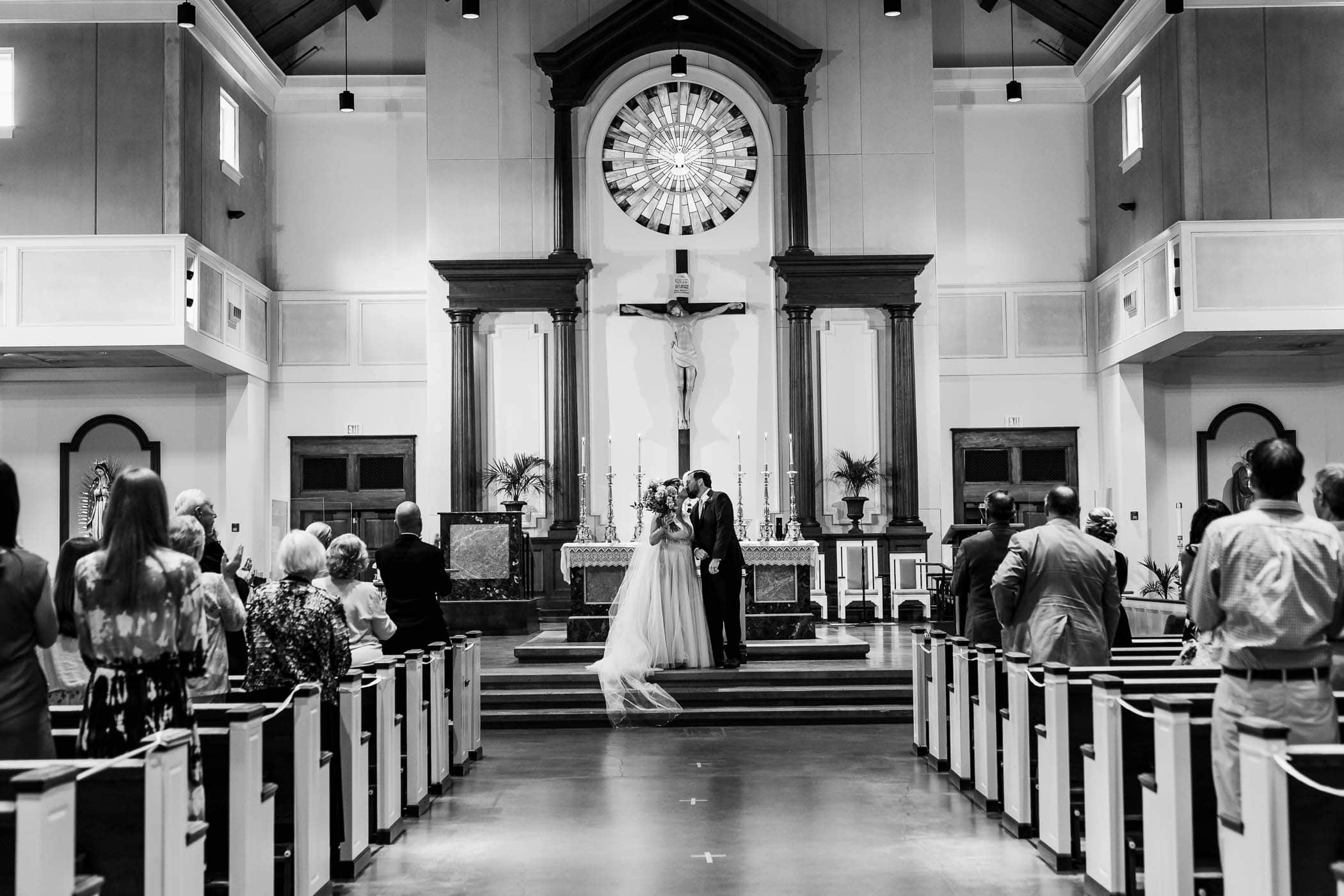 What was your favorite part of the day?
Jen: I don't know if I can pick a favorite. Walking down the aisle to Kyle was one of the best feelings I've ever had. Our first dance was so fun and I loved every minute of it. Then, having so many of our closest friends and family partake in a bug dance party with one of our favorite bands will always be one of my favorite memories.
Kyle: The whole day was amazing. I don't know if I can pick a favorite part. Well, I can. Seeing Jen for the first time that day was the best feeling ever. Also, as different as it sounds, the ride out to Fripp with the stop at the Chaple of Ease was such a good time. It was peaceful and I felt like we could really soak up being in each other's company.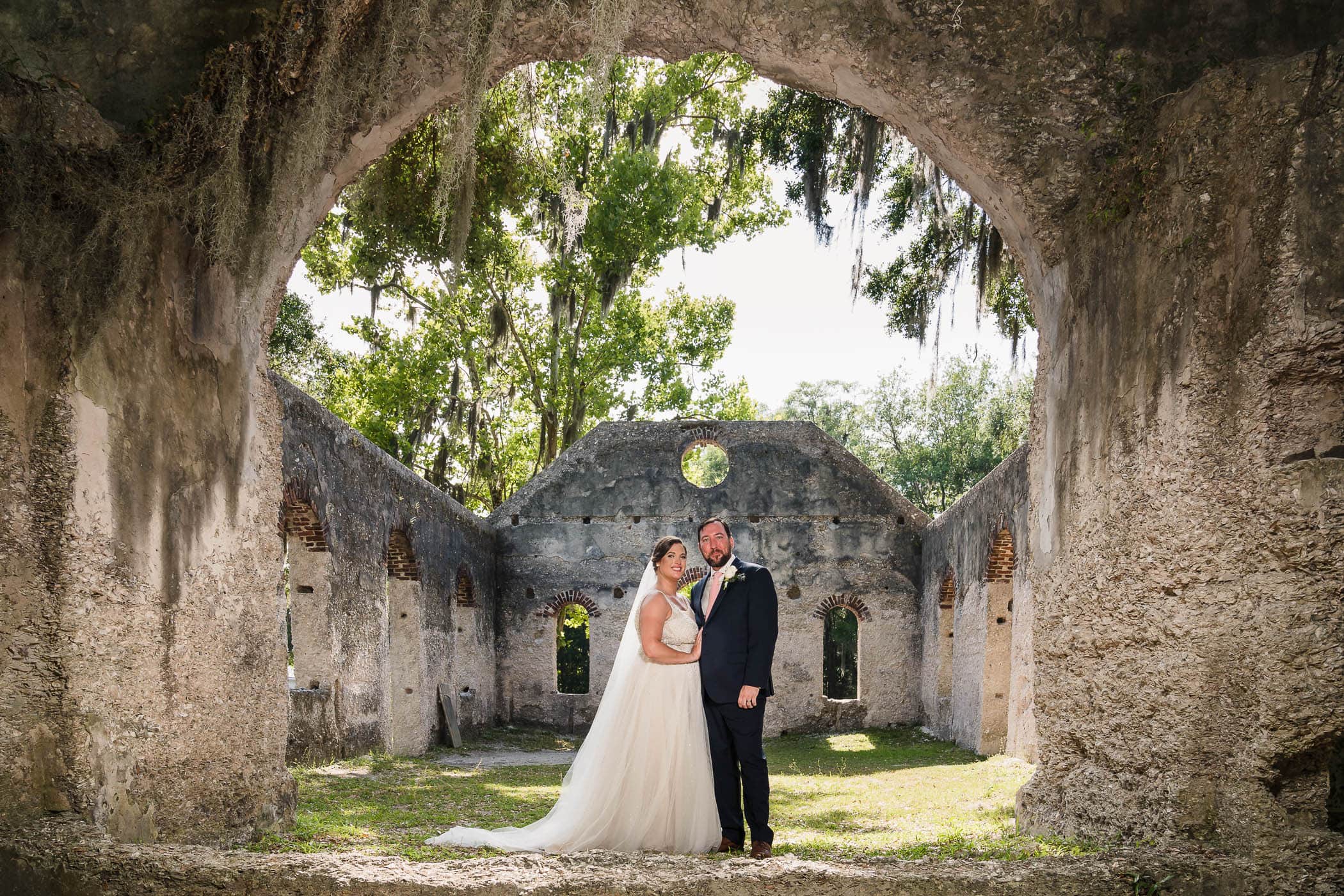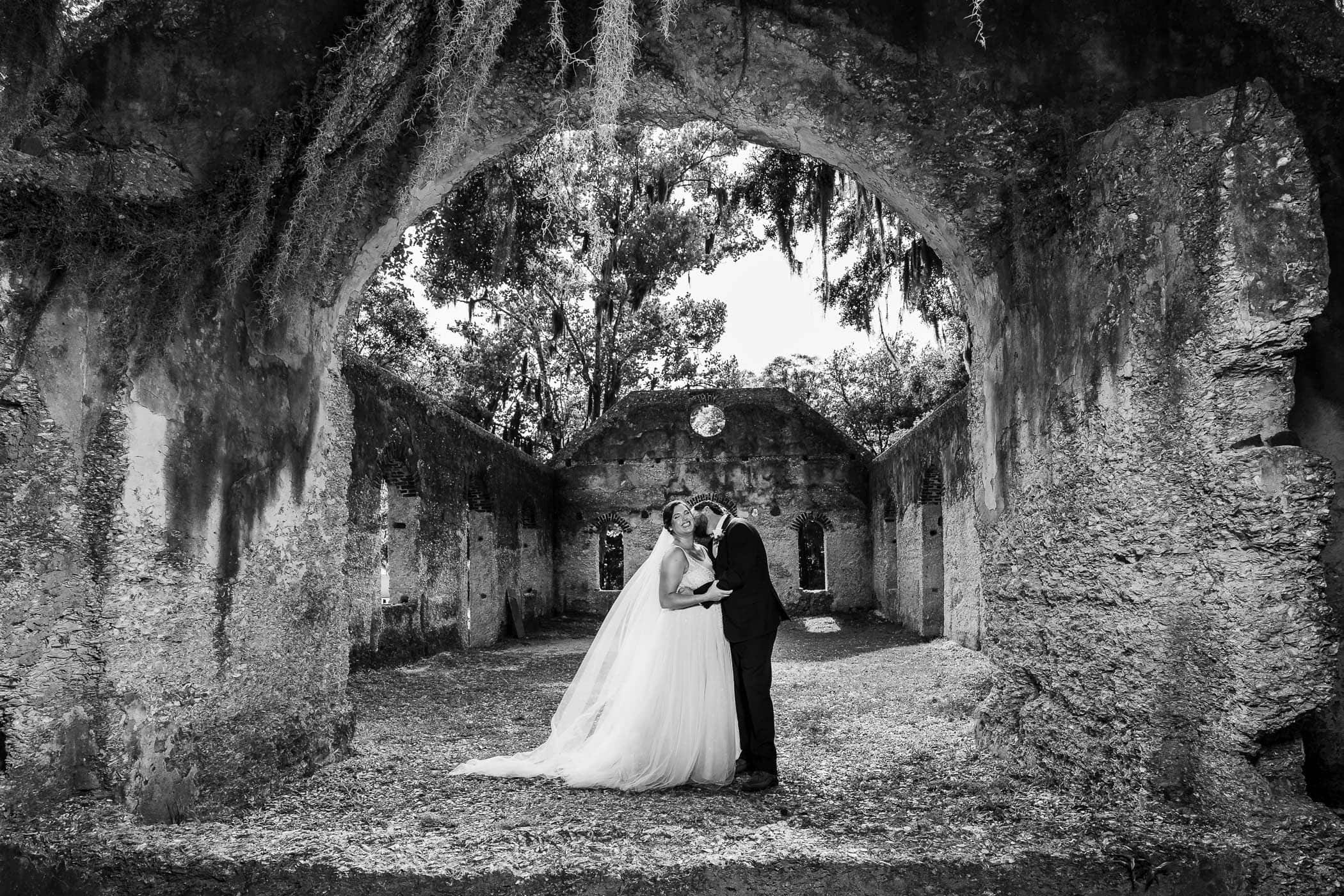 What was your favorite detail of the day and why? (This could be a literal detail like dress, rings, etc or a story about something that happened)
Jen: My dress. I felt like a princess and knew Kyle would love it.
Kyle: The sparkle of Jen's dress. It was nothing like I had imagined, yet just so perfect on her.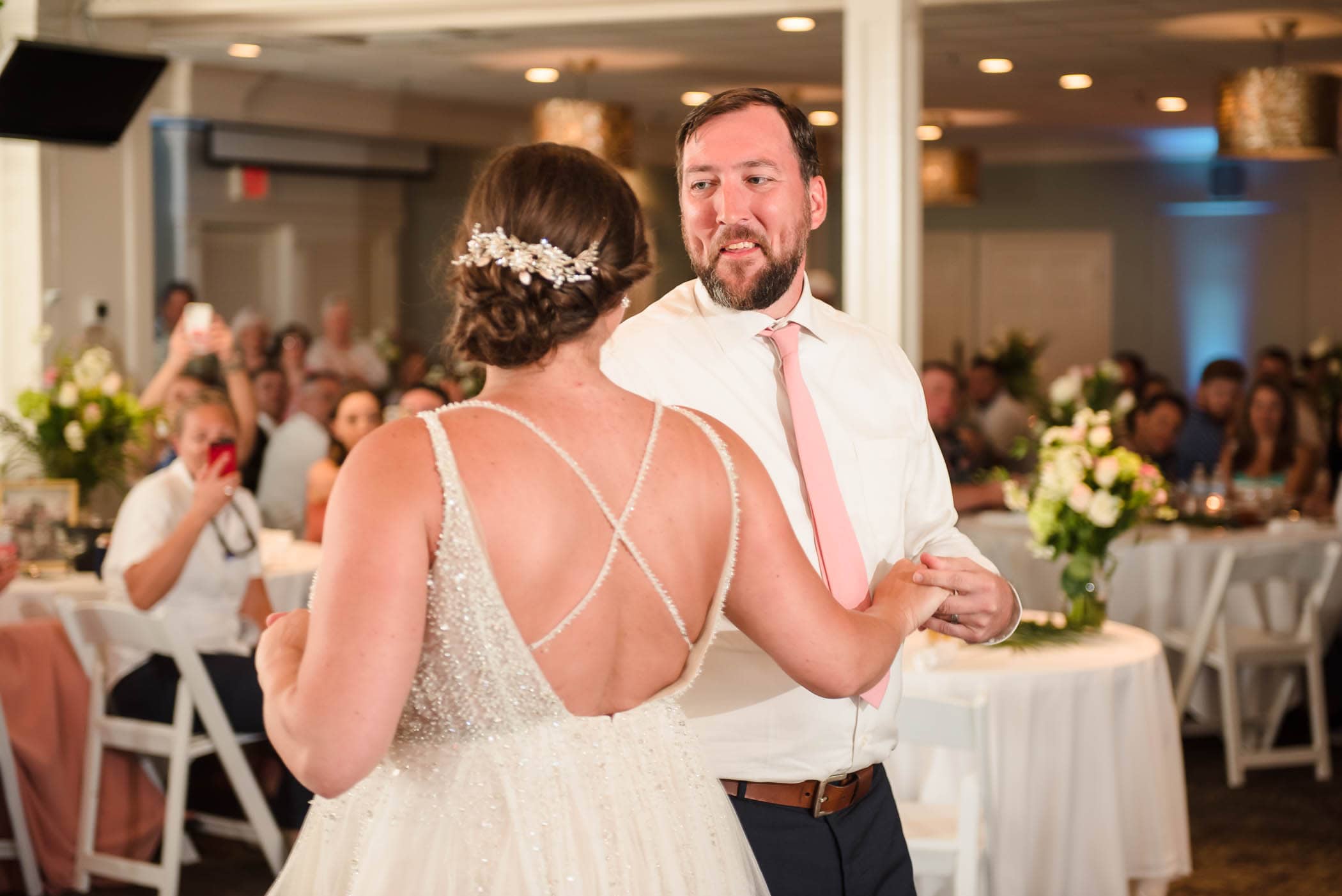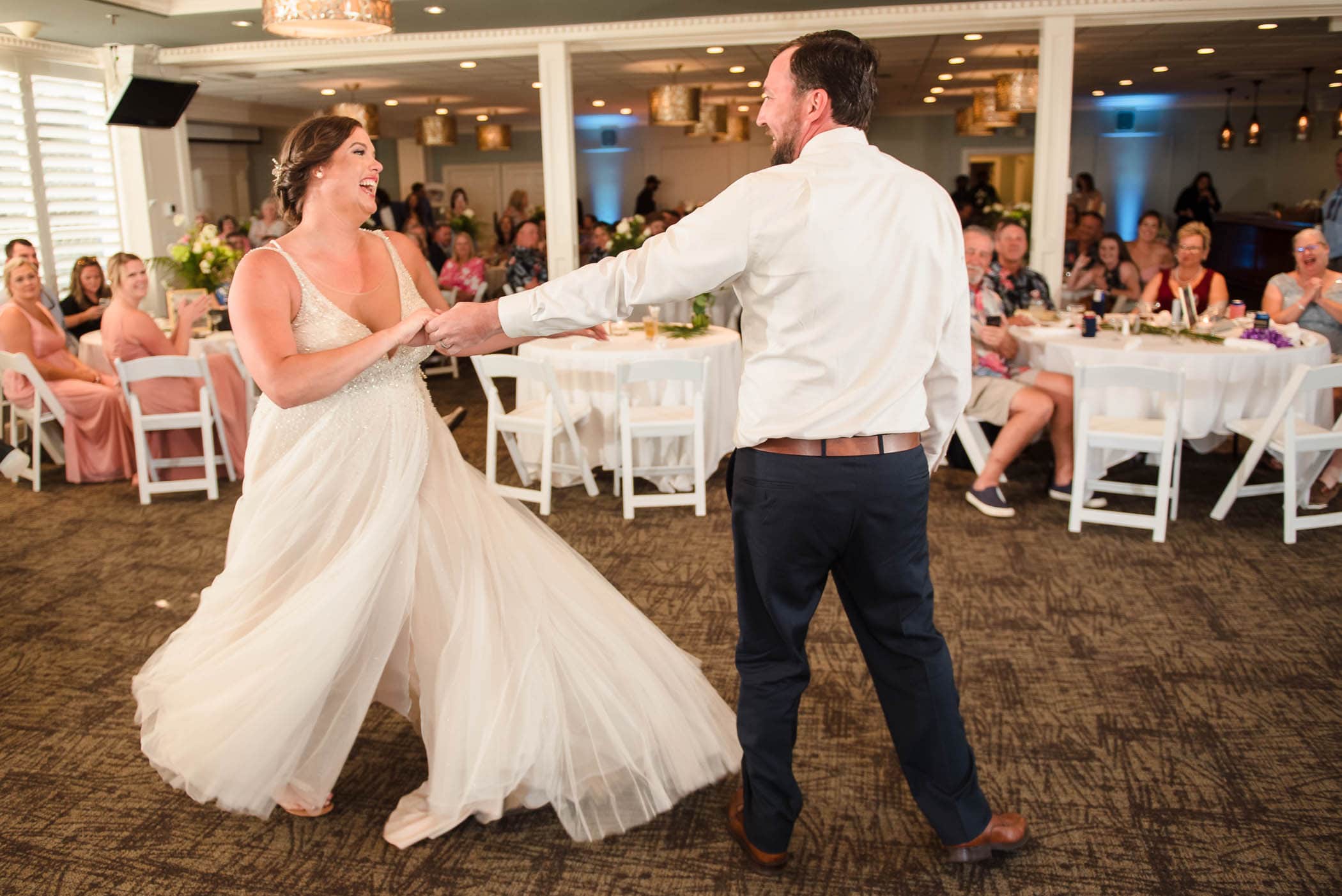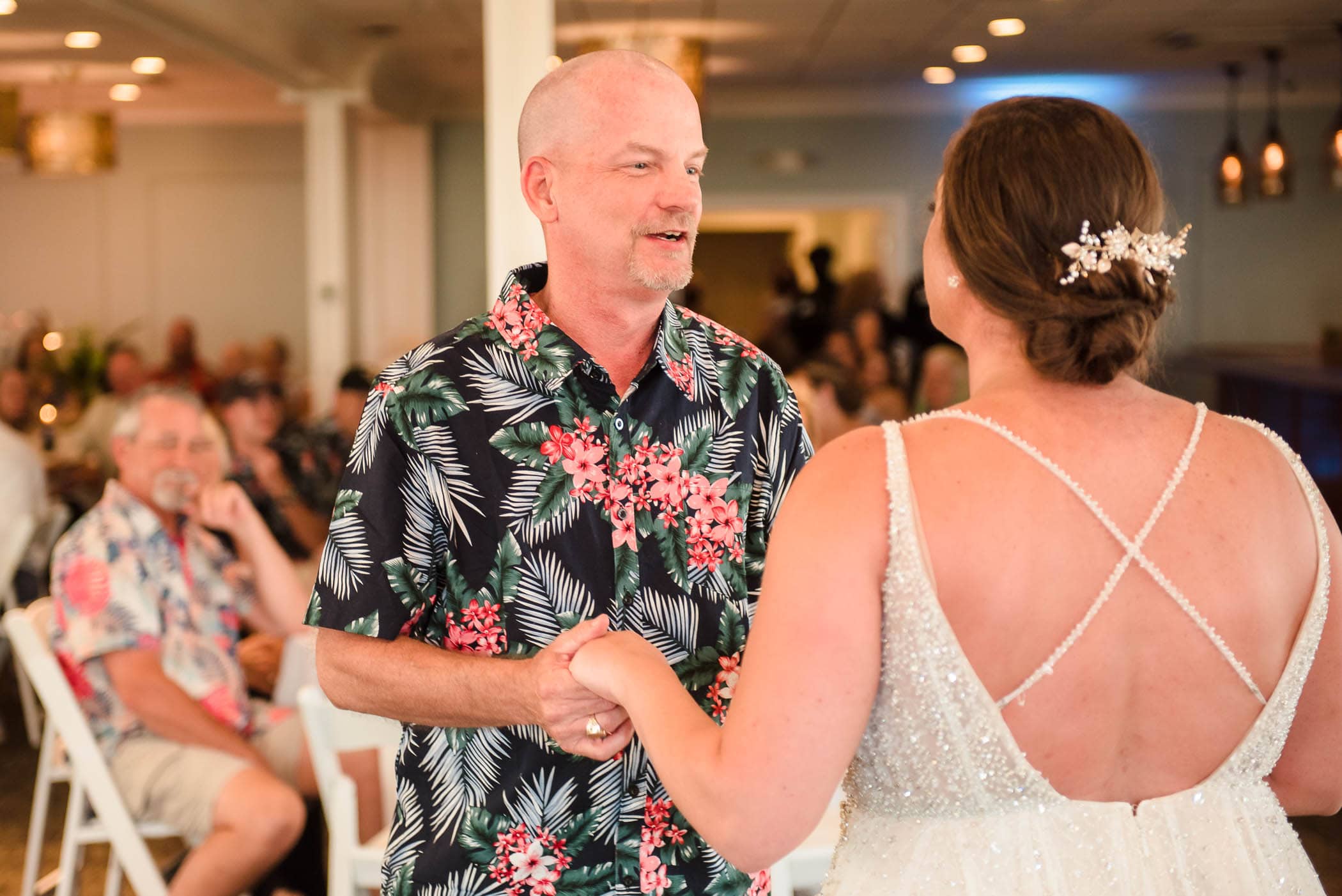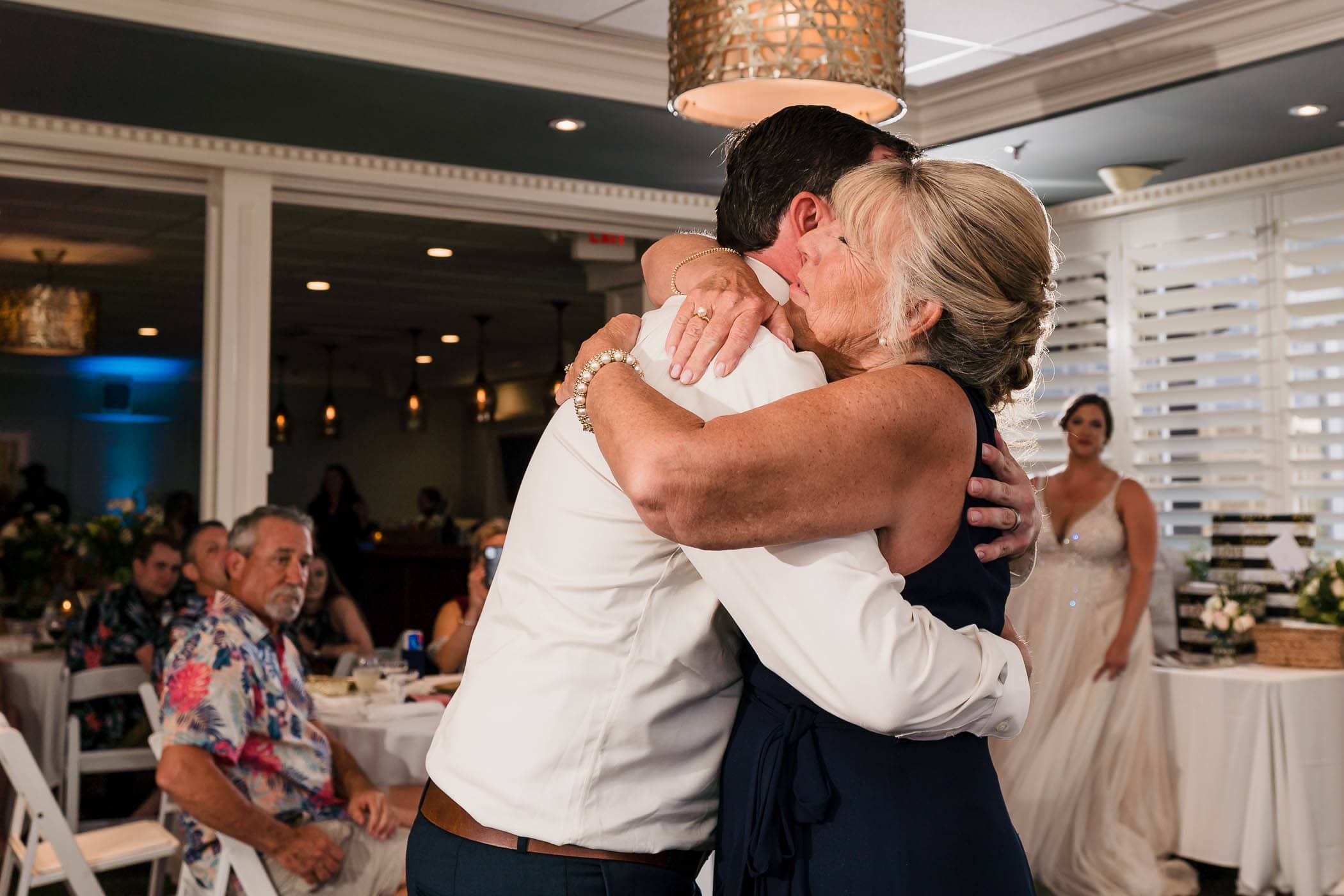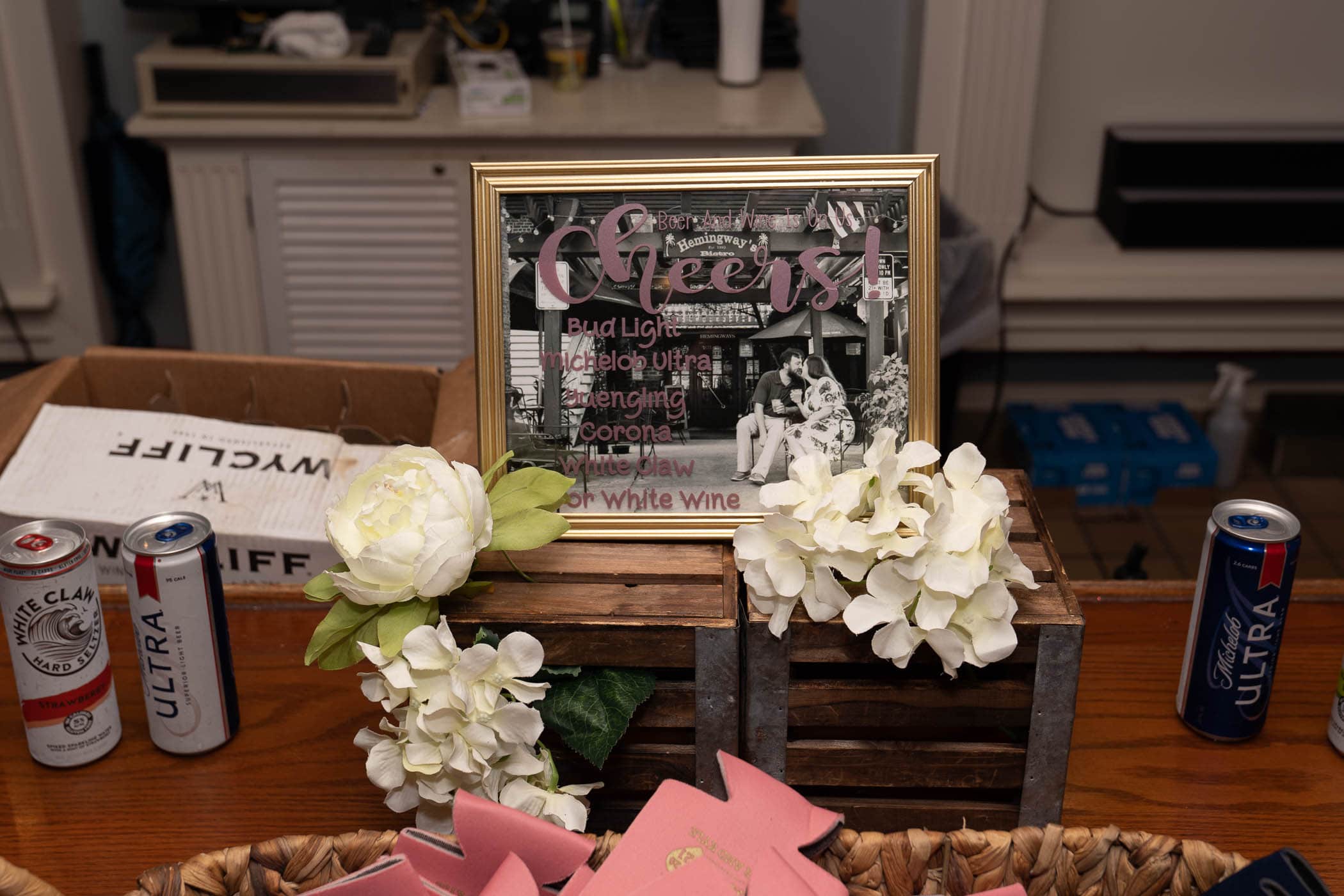 What do you two like to do as a couple? Now that you have more time since your not planning a wedding, how will you spend your time?
We are foodies. We love trying new restaurants and recipes at home. We also have a HUGE family between the two of us now that we love traveling to see and spending time with.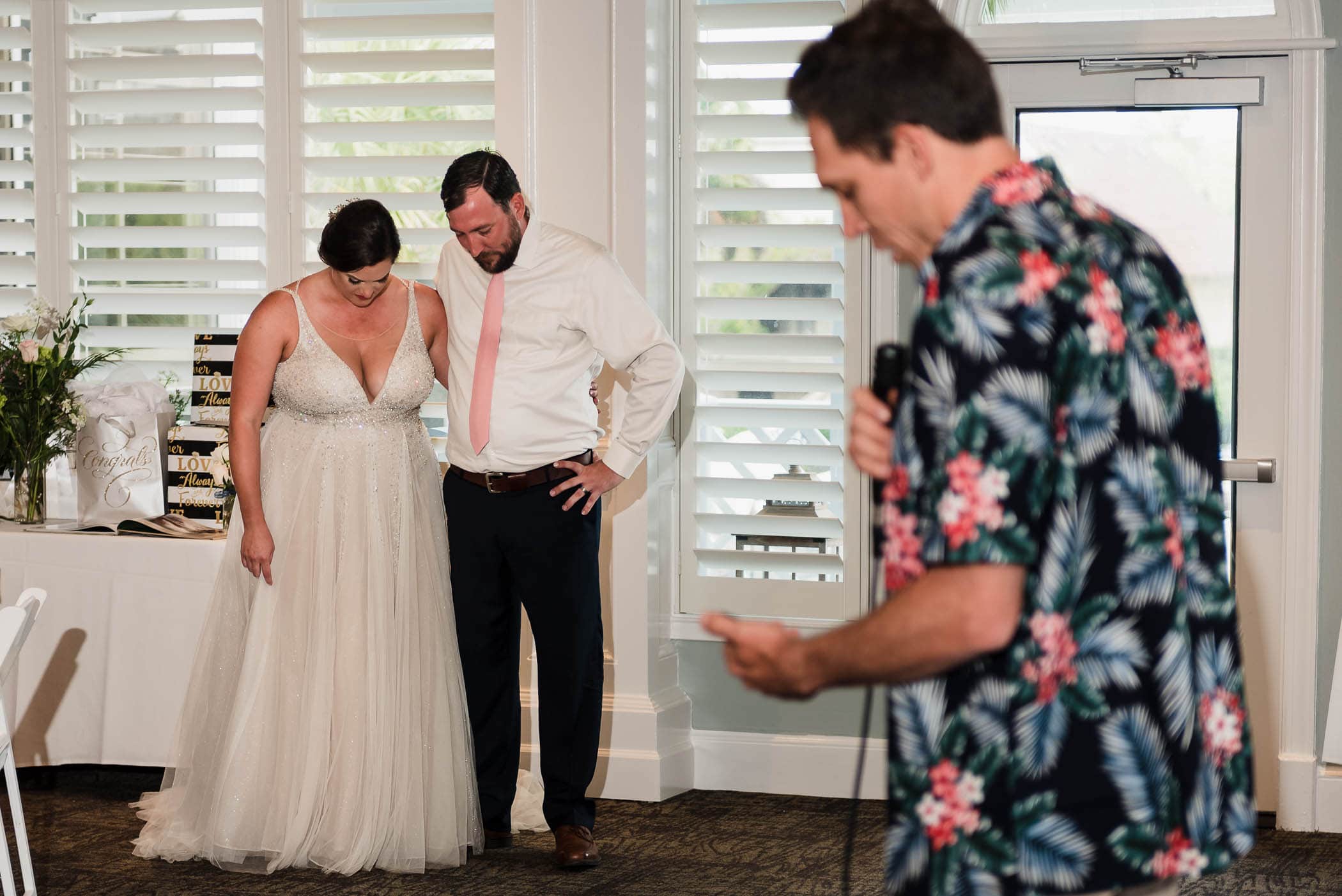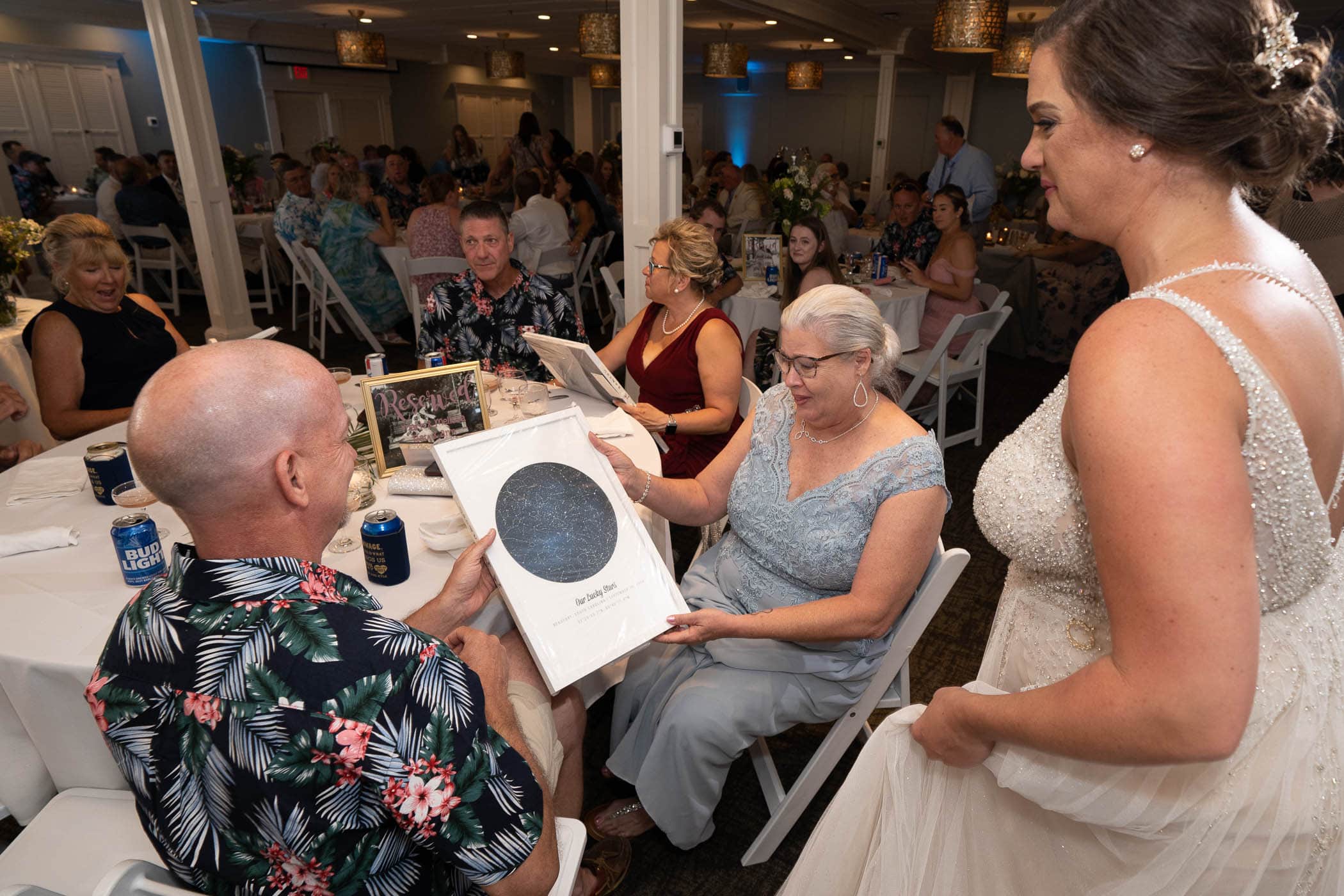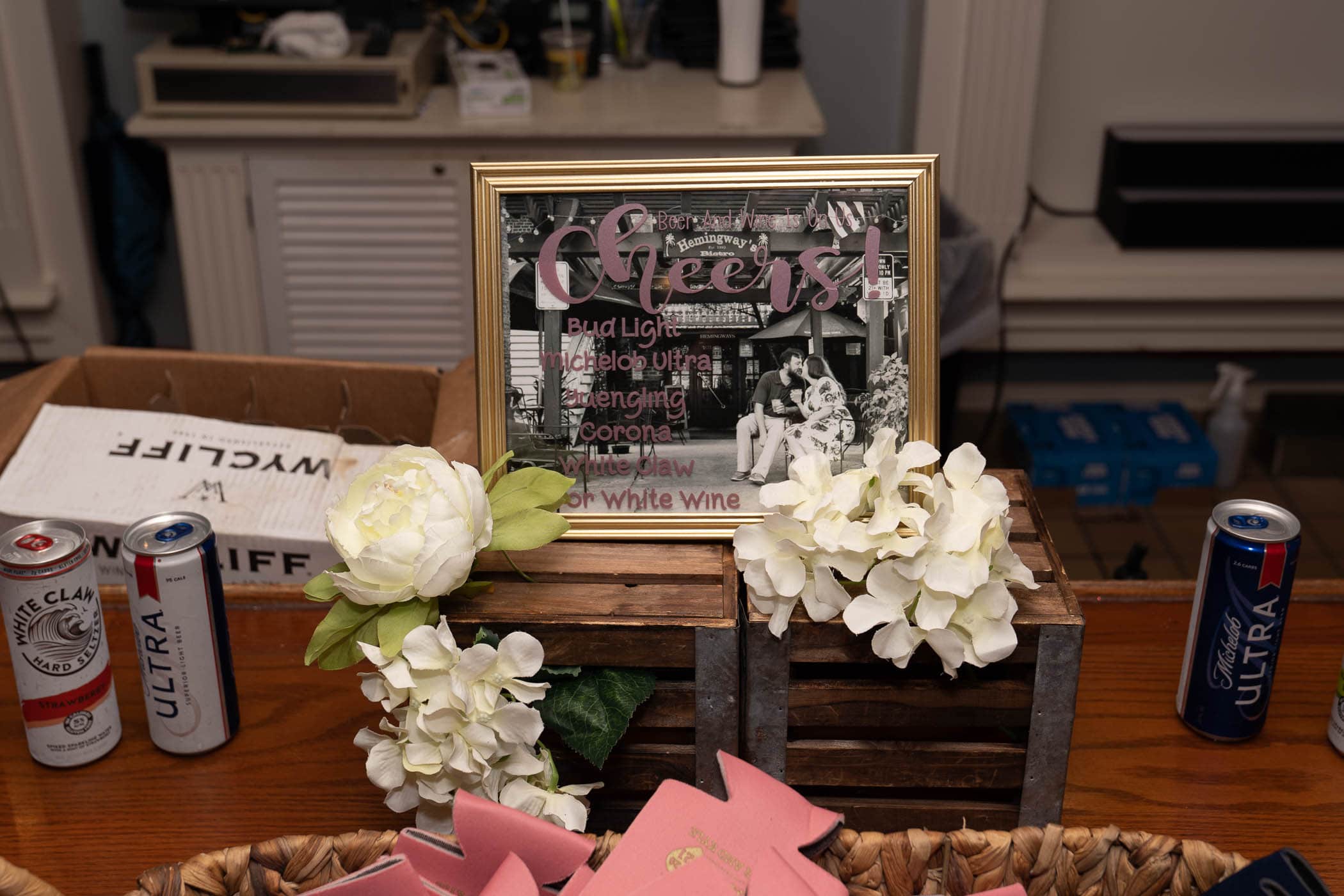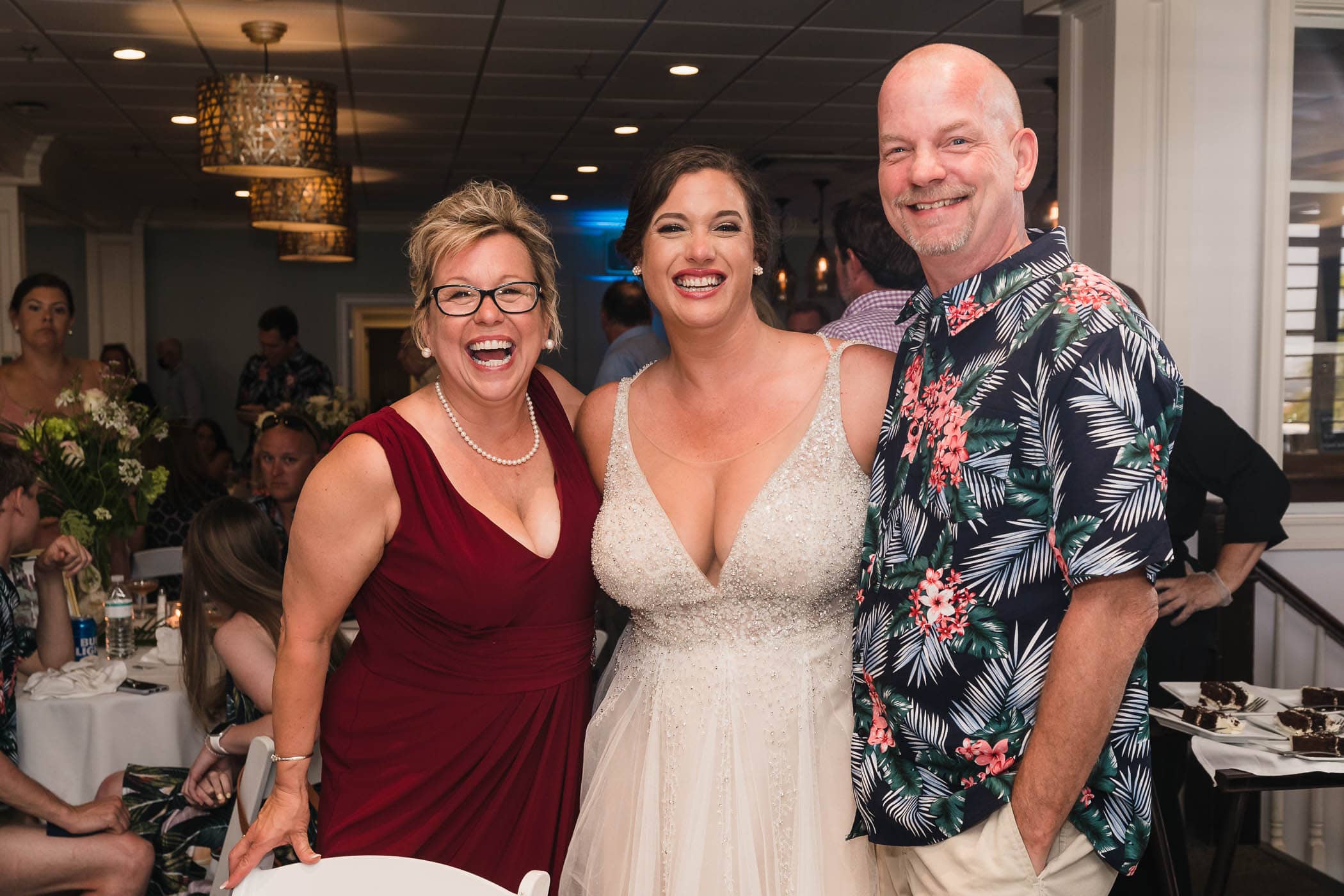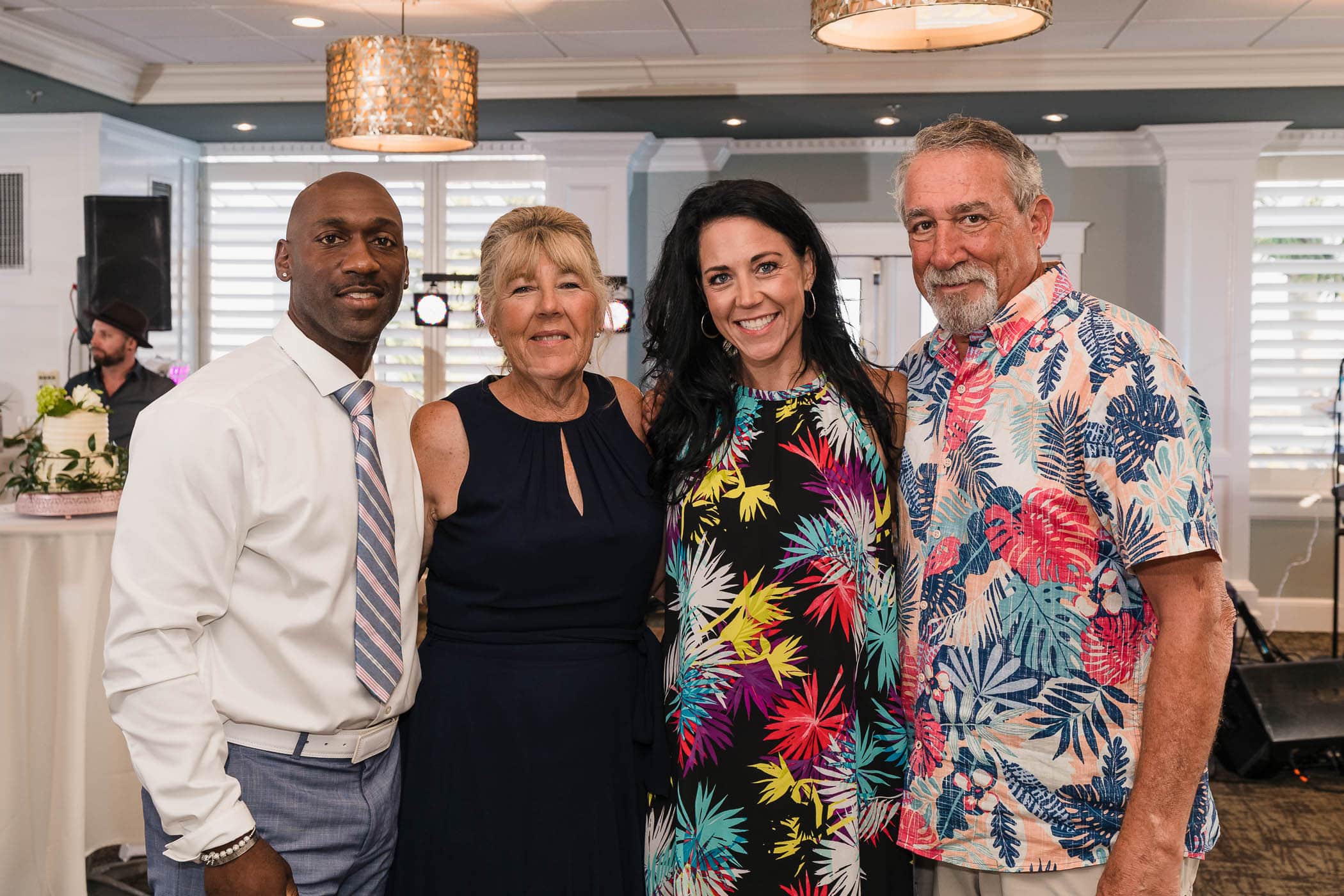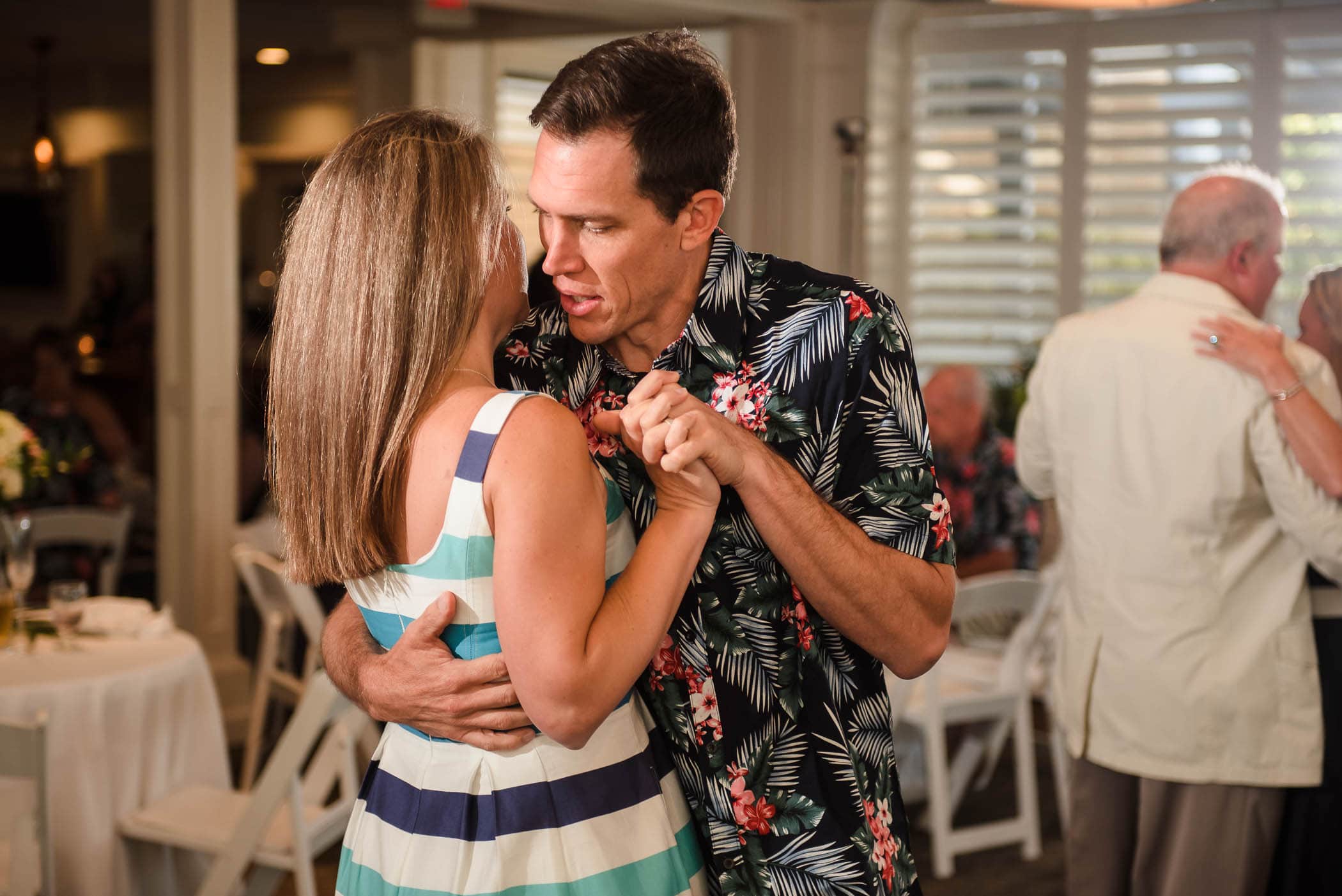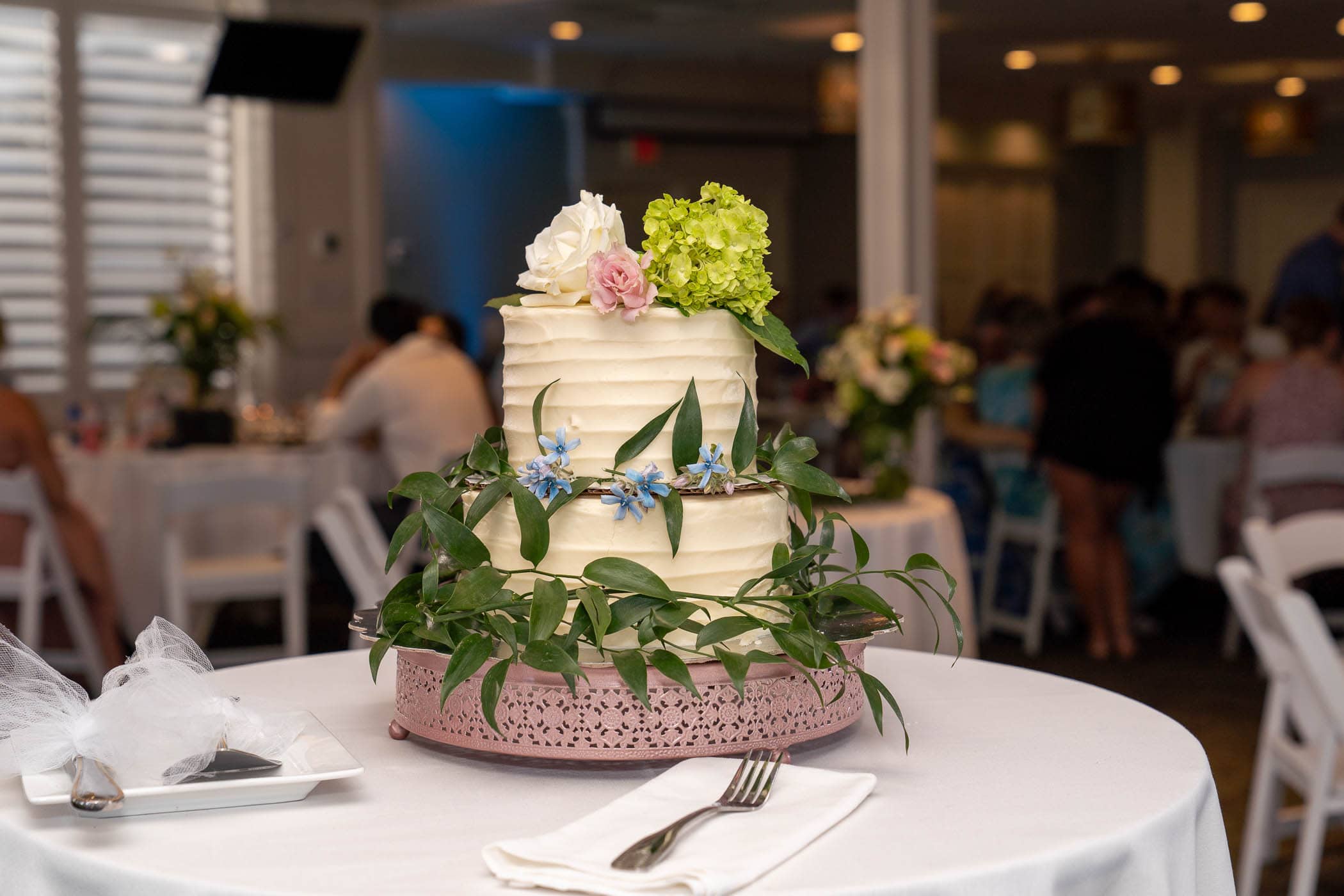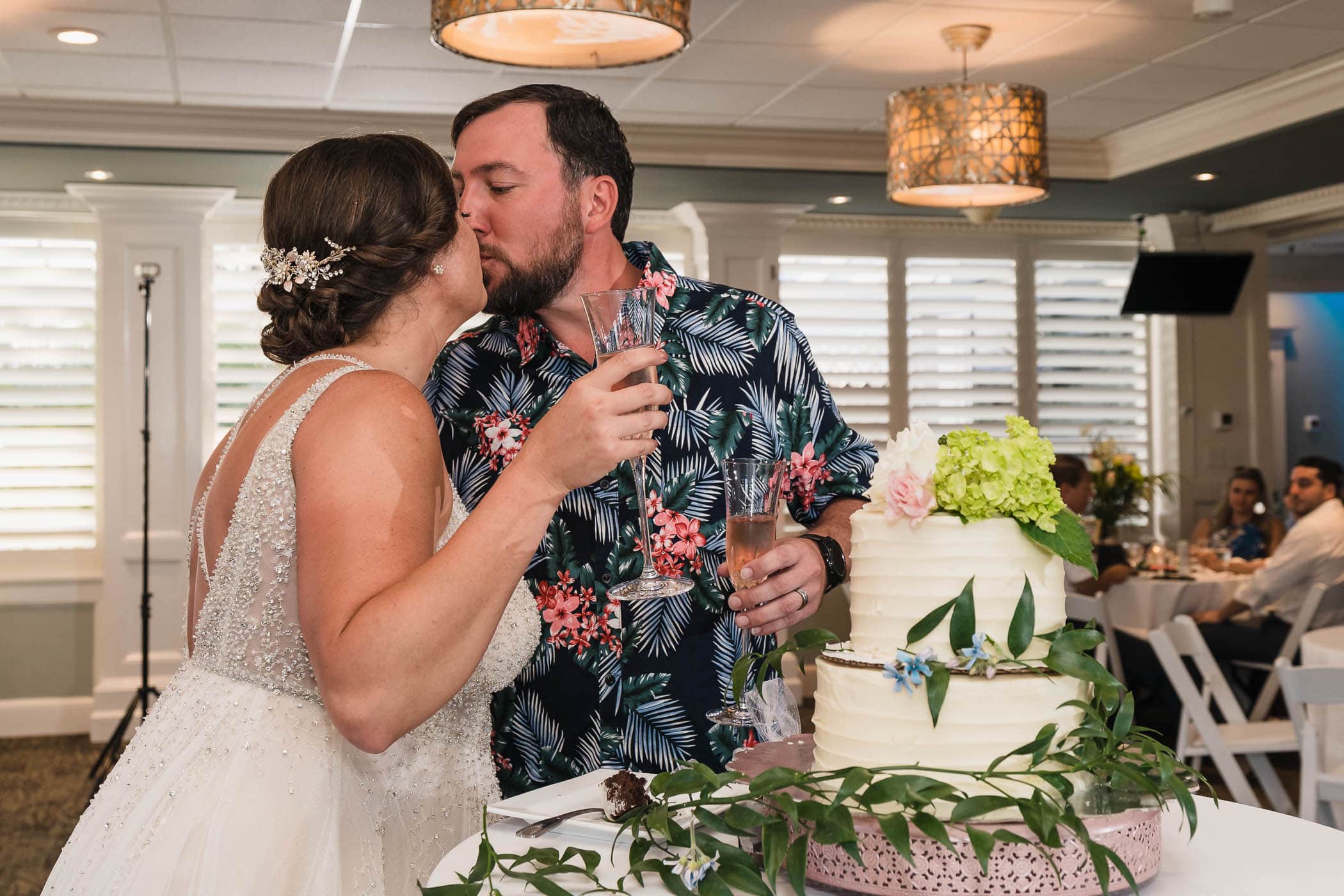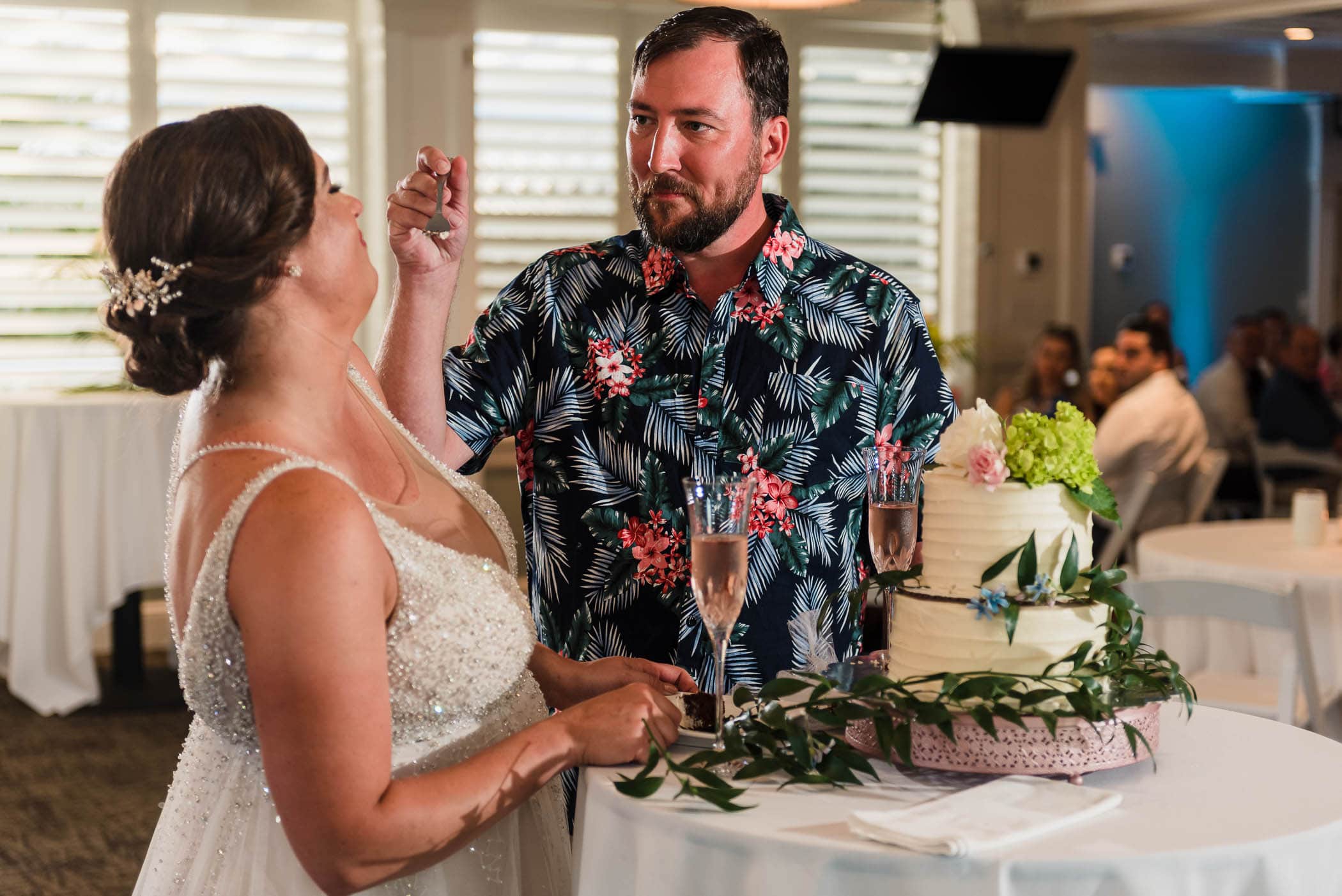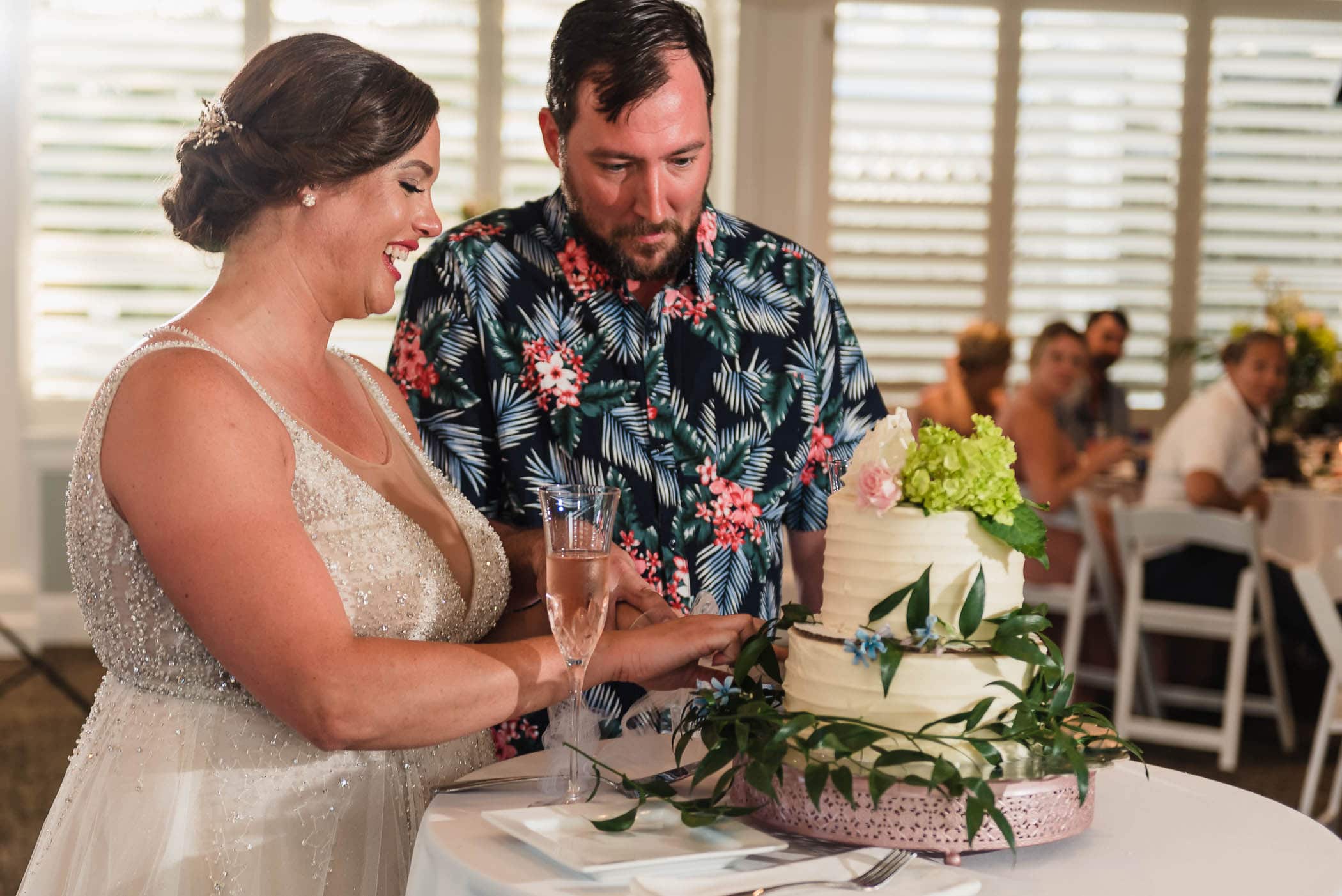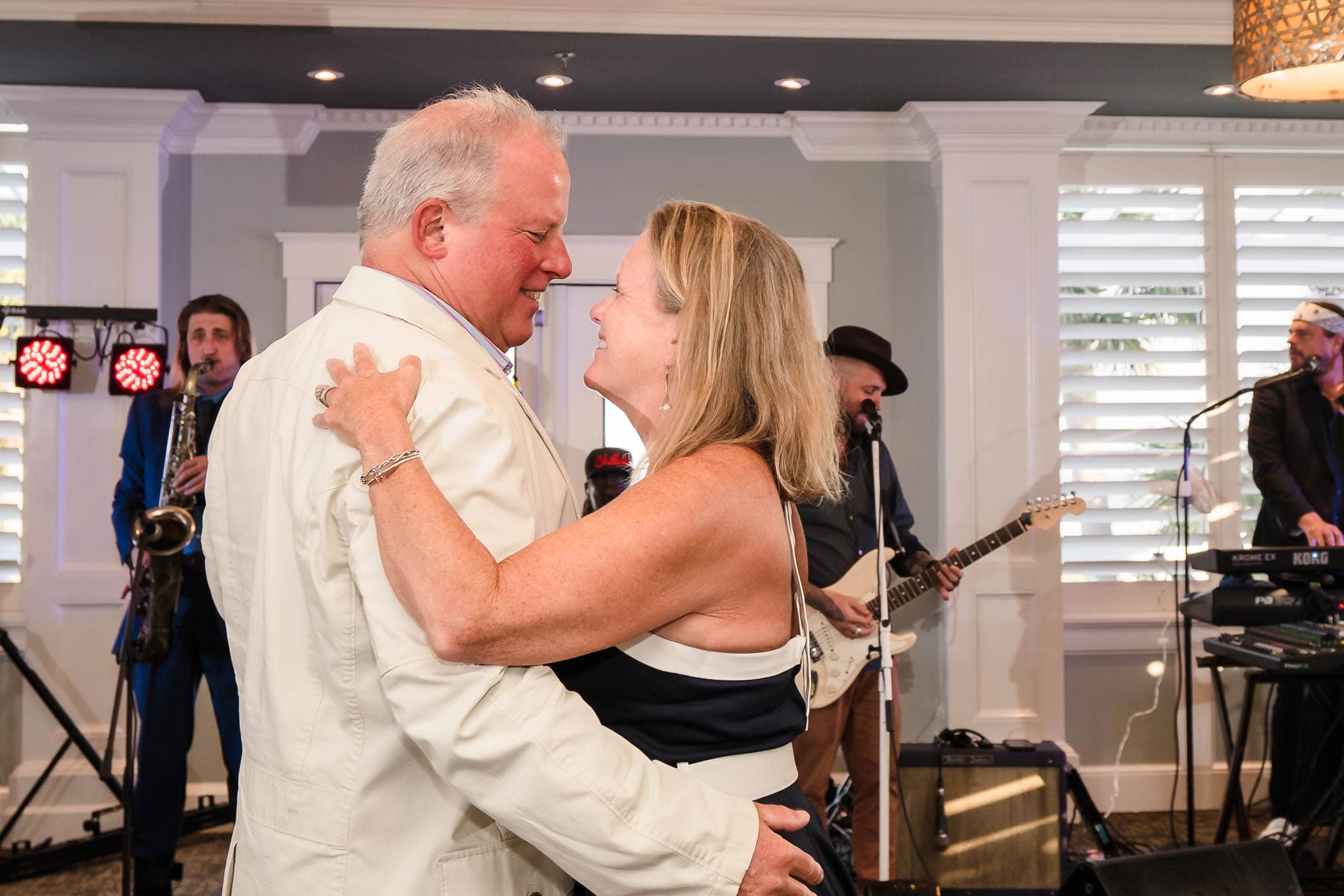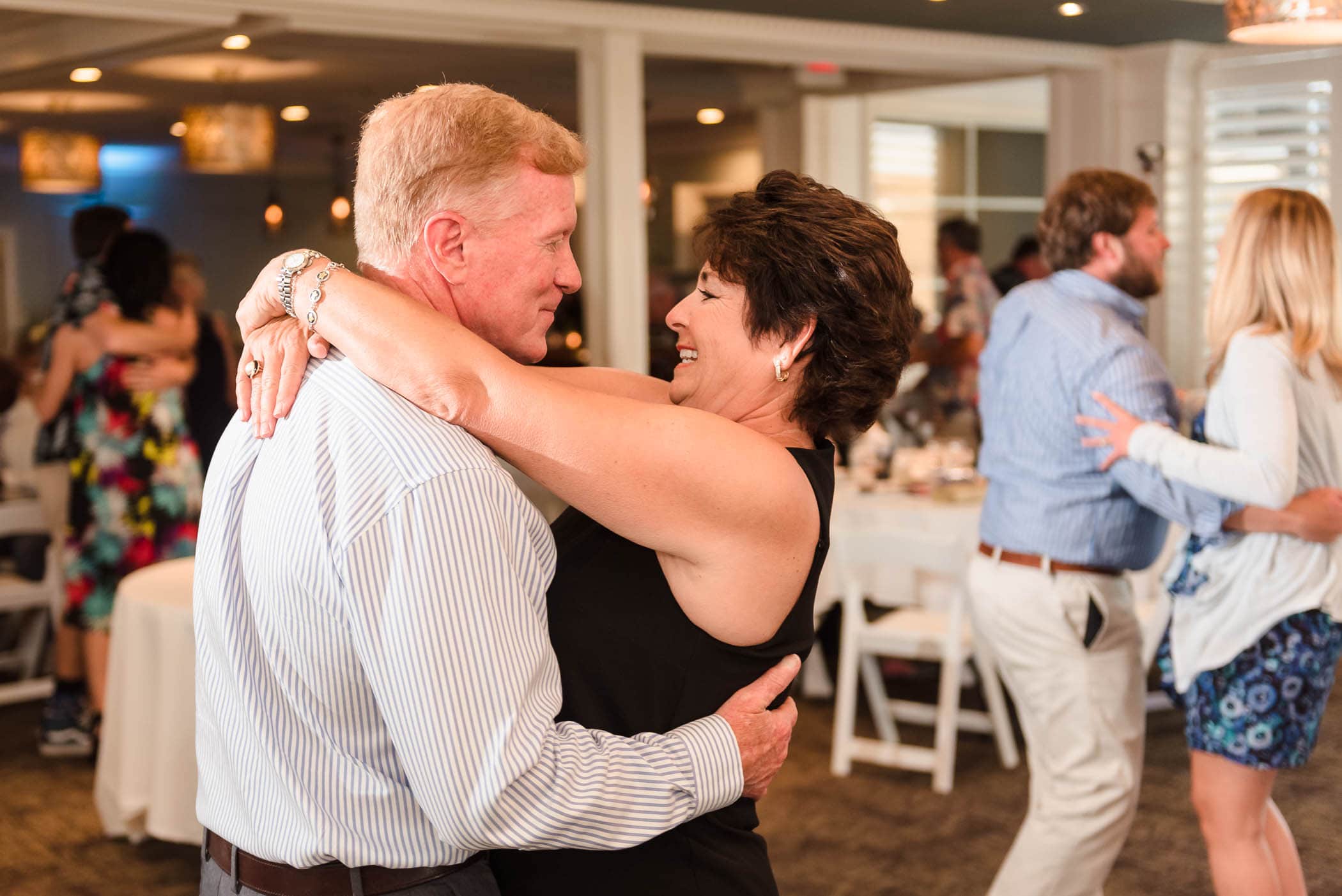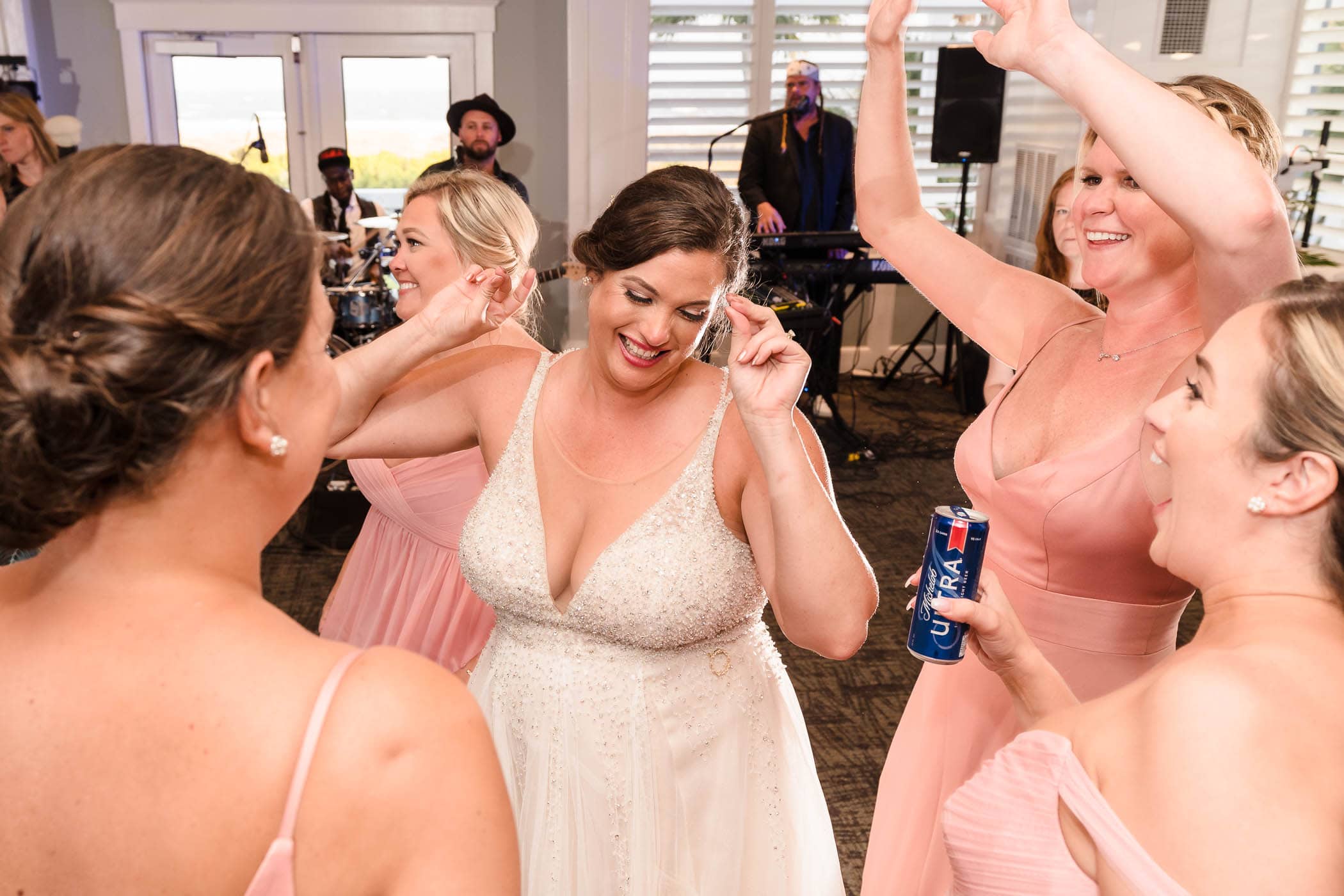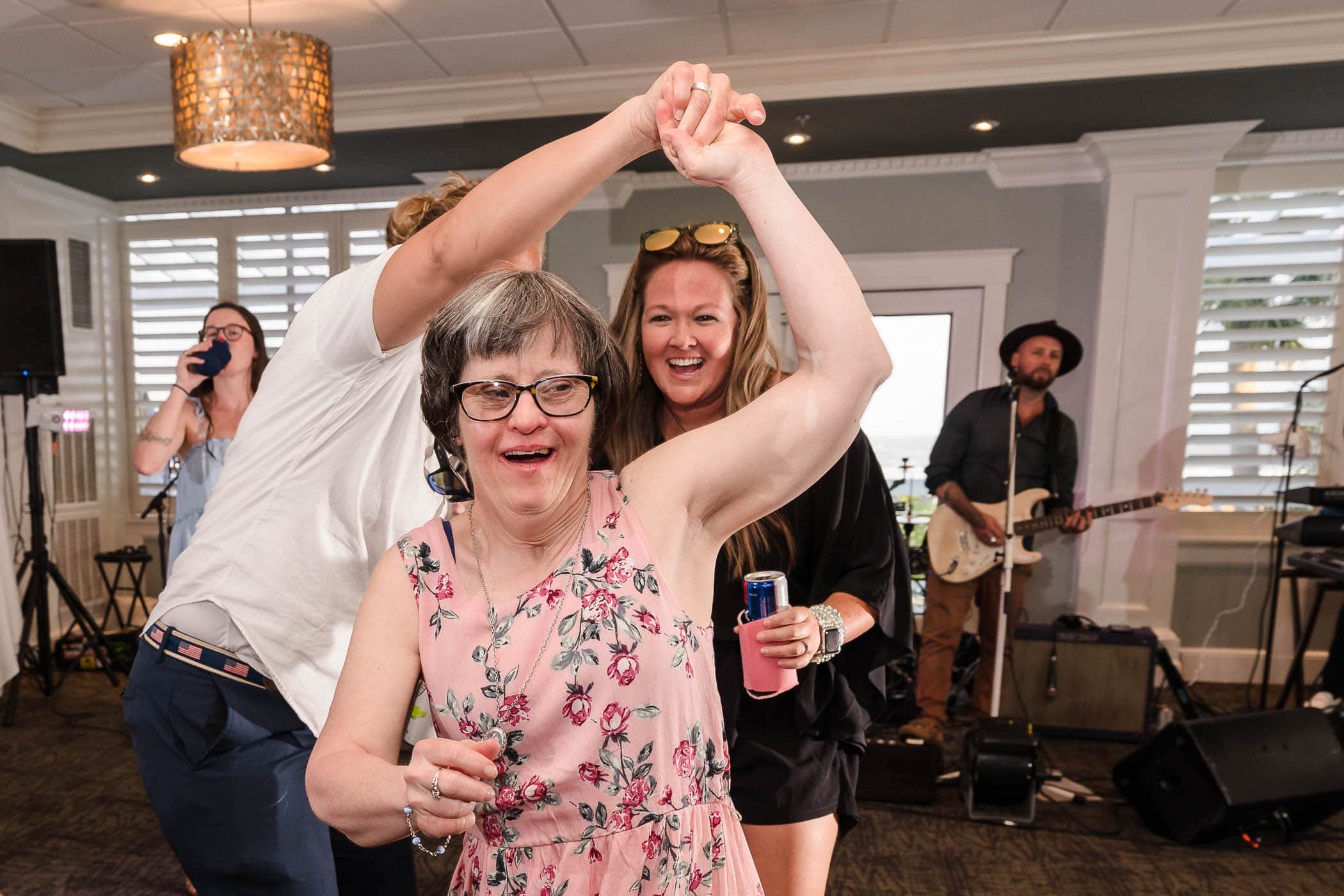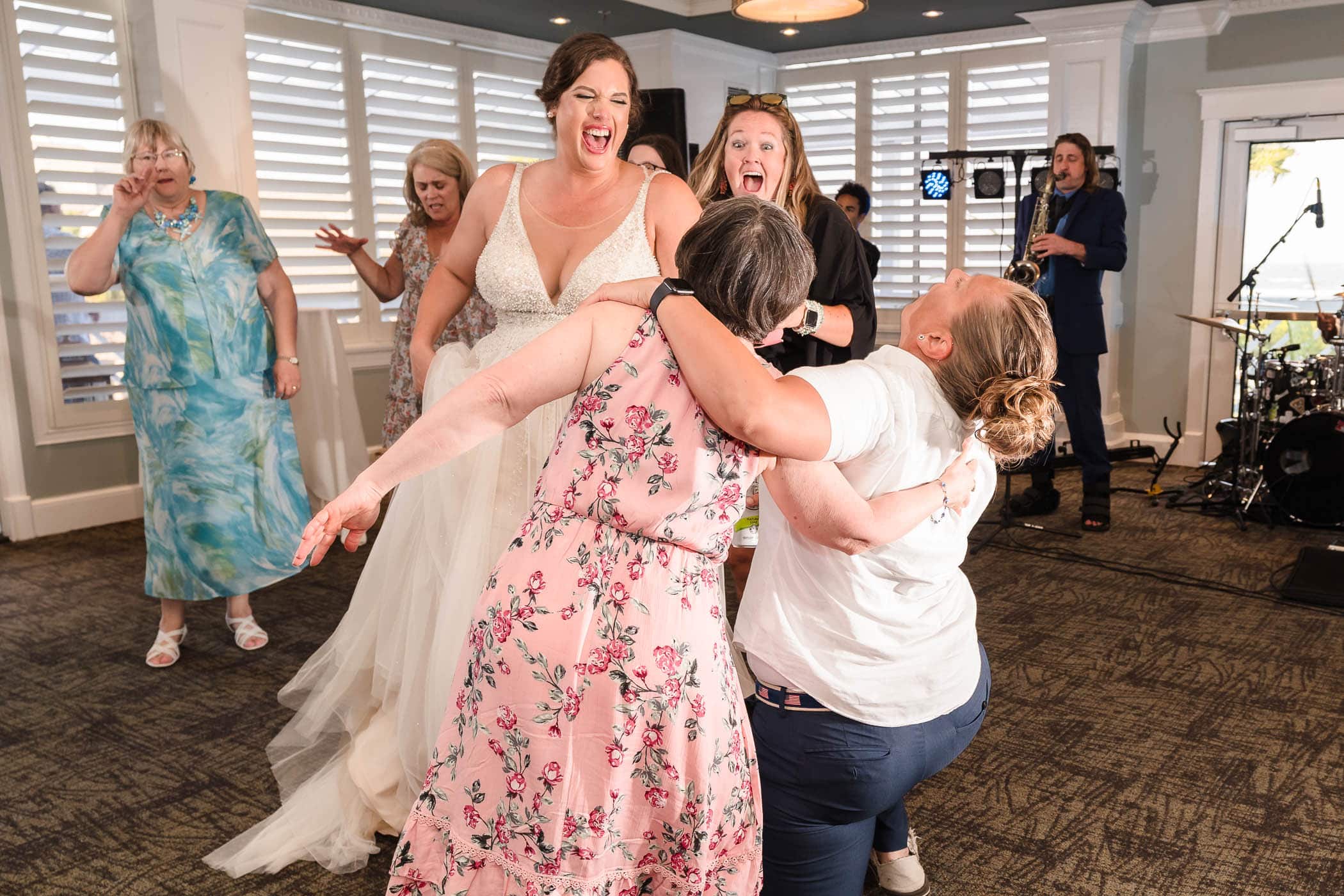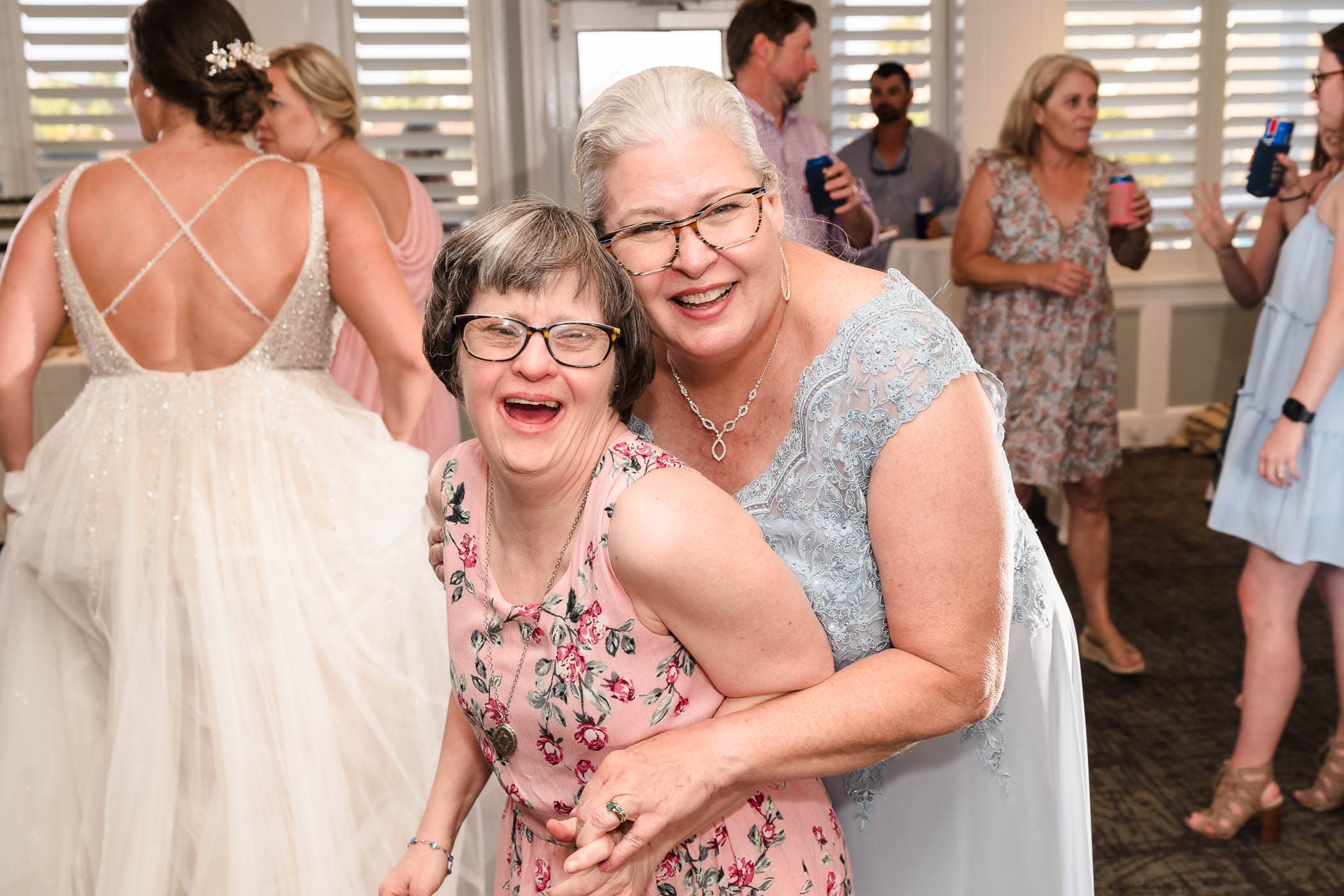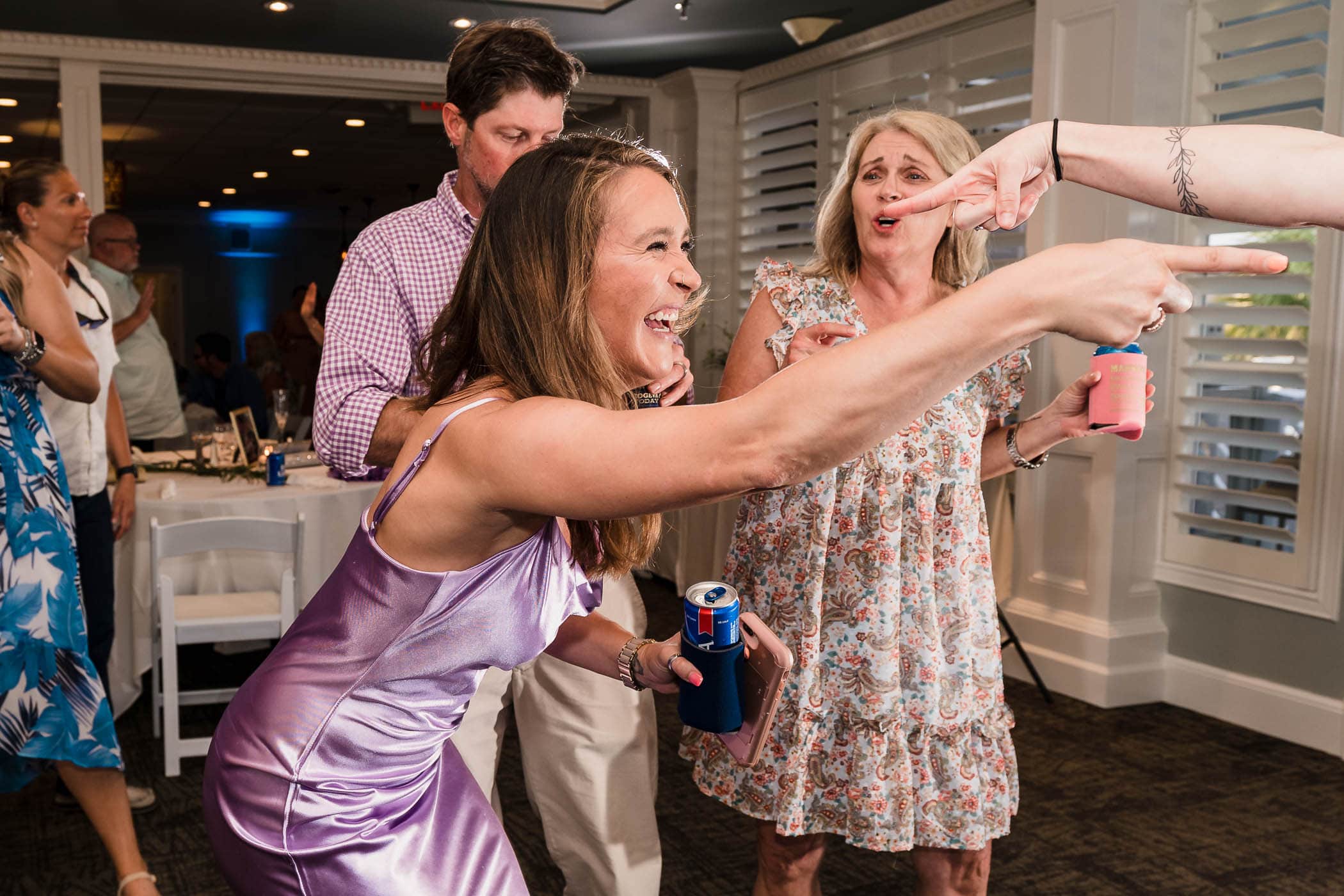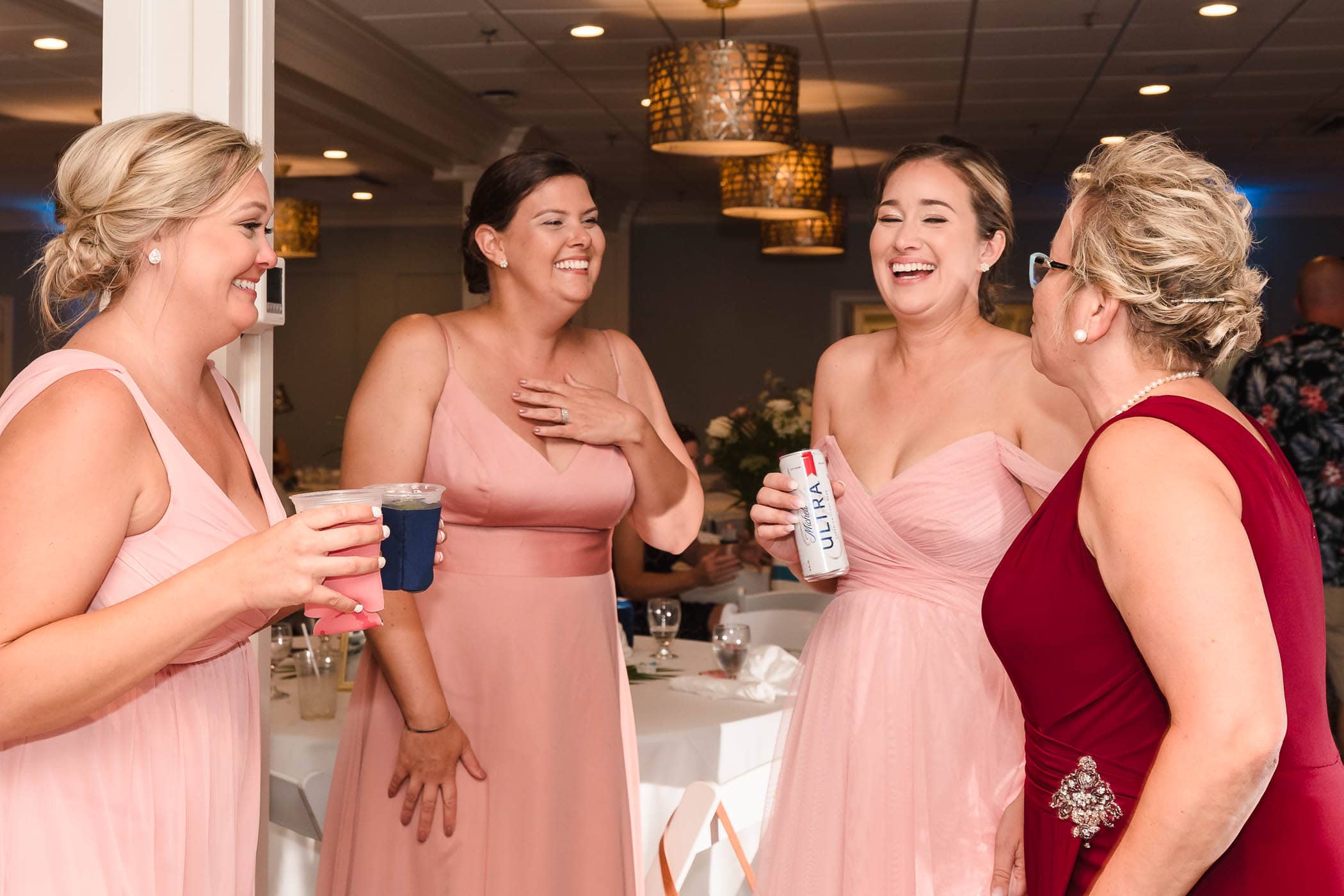 Do you have any wedding advice for couples getting married in the future?
Focus on the marriage more than the wedding. One of our favorite things about wedding planning was the preparation sessions that we attended at our local church talking about life after the wedding.